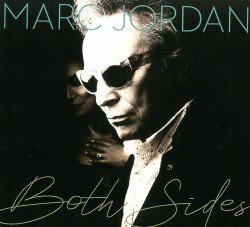 Both Sides
Marc Jordan
Linus 270389 (marcjordan.com)
Listing all of Marc Jordan's songwriting credits, awards and accolades would take up the whole word count of this review, so let me simply say that the man knows his way around a song. And since this album is mostly covers – only two of the tracks are originals – his mighty interpretative skills are a key component here. The other key component of Both Sides is Lou Pomanti, who produced, arranged and orchestrated all the tracks. These two men are at the top of their games and we are the beneficiaries. The album is rich with instrumentation courtesy of the Prague Symphony Orchestra and guest appearances by international heavies like Randy Brecker and Tommy Emmanuel, and local luminaries like Kevin Breit and Larnell Lewis.
Although he covers a couple of standards from the Great American Songbook, it's the reinterpretations of classic folk/rock songs that are standouts for me. In particular, Lou Reed's Walk on the Wild Side shines with its many layers and gorgeous woodwinds, courtesy of Toronto's own, John Johnson. Although the soft, groovy treatment of the tune is antithetical to its subject matter, it works. Beautifully. Jordan's thoughtful handling of the title tune also caused me to hear these familiar lyrics with fresh ears and I was struck by how mature Joni Mitchell's writing was for one so young. (She was in her early 20s when she wrote Both Sides Now.) Overall, the album reflects a full-grown artist who has lived completely, and well.