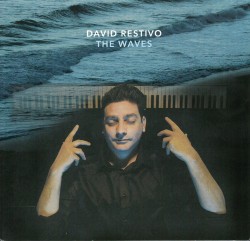 The Waves
David Restivo
Modica Music MM0015
(modicamusic.com)
David Restivo, one of the country's most forward-thinking pianists, has employed a time-honoured format for his latest CD, The Waves. The music he has composed for the classic lineup of trumpet, tenor saxophone, piano, bass and drums is modern, challenging and beautiful. The album's eight tracks are arranged like a suite and reward being listened to in one uninterrupted session.
The opening compositions provide a series of quick segues into the main body of music. The aptly titled Piano Intro showcases Restivo's harmonically lush and adventurous playing in a solo context and perfectly sets up the band's entrance on the short piece The Bull and the Roses. Honeydew Harbour settles into a straight eighth, odd-time groove and features Restivo on the Fender Rhodes piano. Trumpet player Alexander Brown builds from a relaxed approach into beautifully sculpted lines and Restivo solos with great energy and fluidity. The graceful ease of the ensemble's performance belies the complexity of the music.
The title track features Brown and tenor saxophonist Kelly Jefferson in a counterpoint line with Restivo and bassist Luke Sellick that gives way to a deep four-four swing courtesy of drummer Maxwell Roach. Restivo tastefully crafts lines that move in and out of double time. Jefferson starts sparsely, exploring the lower register of his horn and incorporating a restrained yet intense bluesiness. Kurt and Mark, a tribute to guitarist Kurt Rosenwinkel and saxophonist Mark Turner, captures the spirit of the two musical comrades from the point of view of a very like-minded peer.