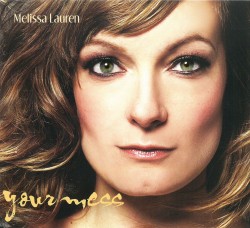 Your Mess
Melissa Lauren
Independent ML2015 (melissalaurenmusic.ca)
Melissa Lauren is a prolific young songwriter and she has released her second album of (mostly) original songs in three years. Lauren collaborated on songwriting and production for Your Mess with Toronto bassist Mark Cashion. The album is about the chaos and heartbreak of life as we stumble our way through and despite such relatively serious themes the songs are mostly upbeat and playful.
The album opens with two songs – Room is Too Small and Walk Behind Me – that have an air of the 50s and 60s about them as Lauren adds a bit of gutsiness to her delicate, pretty voice. The title track is given a sort of New Orleans style with swampy effect courtesy of guitarist Eric St-Laurent and Sly Juhas on drums. The album is sparingly produced with guitar, bass and drums in various combinations being the main accompaniment, but guitarist Nathan Hiltz breaks out the uke and gets strummy for the bouncy Houses which is all about being content with your current situation and which suits Lauren's voice to a T. There is a sprinkling of covers on Your Mess and the band's gorgeous slowed-down take on the Police tune Every Little Thing He Does is Magic is a highlight.