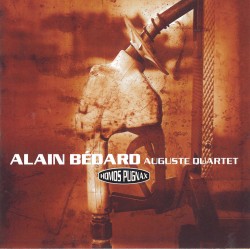 Jazz in Quebec is a vigorous element of French-Canadian culture, though all too infrequently experienced in these parts. However, Montreal label Effendi has recently released a bumper crop of albums by provincial stalwarts that underscore the lively musical health of its practitioners. One features veteran bassist Alain Bédard, who skilfully demonstrates his roles as leader, anchor, frequent soloist and rhythmic engine of his Auguste Quintet on Alain Bédard – Homos Pugnax (Effendi FND 115 www.effendirecords.com). He wrote five of the ten tracks that include four by bandsmen and Carla Bley's Fleurs Carnivores, which he's arranged impressively. Supported by the nimble, versatile sax of Frank Lozano (mainly soprano), pianist Alexandre Grogg and subtle drummer Michel Lambert, Bédard has created an enticing album full of interest, unusual time signatures and sparkling work by all.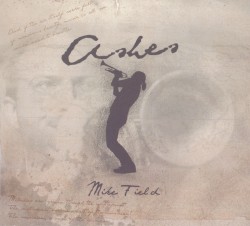 It's odd to come across a fully-fledged band that's only been around a short while yet clearly displays confidence and chemistry. Mike Field – Ashes (MFJCD 1101 www.mikefieldjazz.com) is a pleasing quintet outing led by trumpeter Field, a veteran of musical forms other than jazz, performing with tenor saxist Paul Metcalfe, pianist Matt Newton, bassist Carlie Howell and drummer Dave Chan. The boss wrote all nine pieces here, some with unconventional structures and all executed with considerable panache, though the music's more unblemished than exhilarating. Field plays with authority, with obvious tonal smarts and ear-catching virtuosity. His album strongly suggests future success.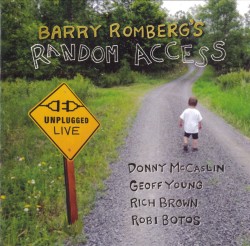 Indefatigable drummer Barry Romberg has put out 11 CDs over the past decade featuring his Random Access combos and the newest maintains the group rep for sustained excitement and relentless drive. Recorded live at the Rex, Barry Romberg's Random Access – Unplugged Live (Romhog Records 121 www.barryromberg.com) has the usual suspects in play for 70 minutes encompassing just four tunes – guitarist Geoff Young, keyboardist Robi Botos and power electric bassist Rich Brown. Guesting is American tenor saxist Donny McCaslin, who's more than comfortable with the striking free improv that is RA's trademark, his staccato phrasing meshing well with Young's distinctively spiky approach, Brown's gouging grooves and the fierce energy from keys and drums. The more-than-22 minutes of the burning In Pursuit is a stirring highlight, Botos sparkling on electric piano.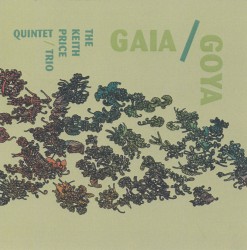 The guitar toted by Winnipeg's Keith Price makes untypical, attractive sounds, quickly manifested on his sophomore album The Keith Price Trio/Quintet – Gaia/Goya (KP201102 www.keithprice.ca). Bell-like chords, shining echoey notes, shimmering resonances are heard, which gives this disc surprising heft considering that it occupies only a measly 41 minutes as it combines four indie-pop tunes performed by his trio with bass Julian Bradford and drummer Curtis Nowosad and a six-part suite which adds alto saxist Neil Watson and pianist William Bonness. The groupings are well integrated, no one stepping out of line, though the pulse team is allotted occasional flights of fancy. The suite's components come across as more fully realized, with a freshness of expression and frequent servings of heat.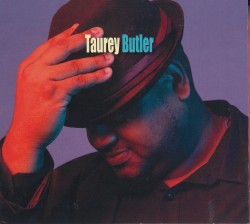 Montreal pianist Taurey Butler has plenty to offer on his impressive debut recording as leader, the self-titled Taurey Butler (Justin Time JUST242-2 www.justin-time.com), 11 cuts where he unabashedly illuminates his respect for late genius Oscar Peterson without consciously emulating him. The ferocious swing, eloquent skill at speed, pounding left hand and showy imagination are all there, however, markedly on opening burners Sunrise, Sunset and The Lady Is A Tramp. Butler gets exemplary support from bassist Eric Lagacé and drummer Wali Muhammad throughout, though the trio's work on ballads is less satisfying than the verve they show on tunes mid-tempo and up, like the catchy Butler contributions An Afternoon Downtown and Grandpa Ted's Tune, the latter a surging procession of ideas. And you can't say OP doesn't spring to mind on Butler's tearaway Nobody's Here.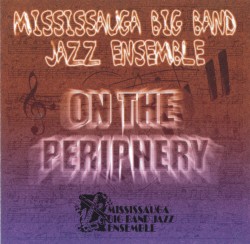 Big bands don't rule the jazz roost nowadays but they're often worth a listen, as is the case with Mississauga Big Band Jazz Ensemble – On The Periphery (MBBJE 5-2 rboniface@rogers.com), which offers 14 tunes and 73 minutes of classy, sprightly entertainment recorded live at Arnold's Sports Bar in Oakville. The opening Steamsville is brisk and bright with gritty alto by Gary Martin, who also shines on Aluminum Baby. Section work is mostly splendid though soloists vary widely in ability (10 players get solo opportunities). The ensemble sounds best on relaxed material, especially well-worn standards, but it can swing hard and clearly enjoys challenging choices, including pieces from Burt Bacharach, the Average White Band and Charlie Mingus. Vocalist Catherine McGregor holds her own on four songs.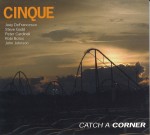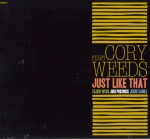 Three worth seeking: If you're in the mood for tight fusion try Cinque - Catch A Corner (Alma ACD83012 www.almarecords.com), a quintet featuring Robi Botos, John Johnson and Joey DeFrancesco. For forceful swing there's Cory Weeds – Just Like That (Cellar Live CL031311 www.cellarlive.com), a quartet helmed by Vancouver alto saxist Weeds with pianist Tilden Webb's trio. If you want groove and funk hear Jason Raso – The Red Arrow (Summit Records DCD 569 www.jasonrasomusic.com), which showcases the Guelph-based bassist in action with assorted colleagues including B3 master Tony Monaco and drummer Ted Warren.