The Fall is always a showcase for the best in Canadian jazz – this month's collection is a prize package, the top three world class.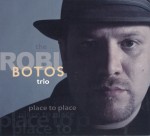 Up first is a splendid trio disc from pianist Robi Botos, who since his arrival from Hungary has consistently brought audiences to their feet with sparkling imagination and a fabulous technique. The impressive Robi Botos Trio - Place To Place (A440 002 www.robibotos.com) is the first album under his name, 68 minutes on which he's backed by brother Frank on drums and long-time associate Attila Darvas on bass. The 14-cut outing (mostly originals) is terrific from the first notes of Life Goes On with Darvas a revelation in a unit demonstrating impeccable interaction. A fab reworking of Wayne Shorter's Footprints, a delightful take on the classics with Be Bach, a lovely tribute to Oscar Peterson (Emmanuel), a storming title piece, a bristling Smedley's Attack and the humour delivered on Inside Out are just a few disc highlights, which assert the leader's firm grasp of pianistic essentials. Some might quibble at the Botos delight in fiery, top gear playing but to these ears it's simply splendid.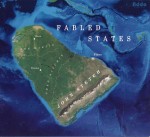 Pianist John Stetch is a seriously gifted musician whose presence unfortunately is rare in the GTA despite an international reputation. Edmonton-born but U.S.-based, his releases invariably are stunningly original and on the dozen tunes of John Stetch Trio - Fabled States (Addo Records AJR010 www.addorecords.com) he demonstrates his fluent skill at embracing a plethora of styles, rich textures and harmonic progressions. His virtuosic playing and arranging is a constant here, with the opening Oscar's Blue Green Algebra an energetic, sweeping homage to Oscar Peterson with gospel underpinnings. The pulsating 12-minute Black Sea Suite is a brilliant fusion of world music and western jazz, Plutology (based on the indestructible I Got Rhythm) spins way out and What The McHeck conveys bracing hard bop. Fascinating considerations of jazz approaches continue with Do Telepromptu probing bluegrass, Gmitri reacting to a Shostakovich prelude and the title tune riffing on Benny Golson's Stablemates. Bass Joe Martin and drummer Greg Ritchie contribute fluently to an often breathtaking disc.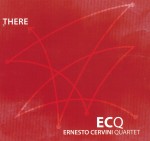 Drummer Ernesto Cervini is a relative newcomer who's blazing a path through contemporary jazz with smart new ideas and a burning intensity that shouts to be heard. Taped live over two nights at Vancouver's Cellar Club, he illustrates his achievements with terrific young sidemen in tow – versatile American saxophonist Joel Frahm, pianist extraordinaire Adrean Farrugia and bassist Dan Loomis. On Ernesto Cervini Quartet - There (Anzic Records ANZ-3200 www.ernestocervini.com) there's nine tracks, six by him, that illustrate individual skills and group cohesion with Frahm's spiky lean notes, Farrugia's dynamic imagination and Loomis' solid core bass keeping energy levels high despite formidable rhythmic shifts. They even reimagine the soul ballad Secret Love into helter-skelter mode rooted in bop with Frahm's tenor referencing Sonny Rollins. These performers always complement each other, notably on the Andalusian-flavoured Granada Bus, the reverential Gramps and the clever, quirky The Monks of Oka. Farrugia's rollicking Woebegone is a meaty treat and the exhilarating Little Black Bird is a blast on an album that has to be one of 2011's best.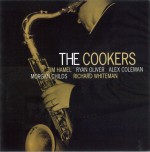 The Cookers are a back-to-basics hard bop quintet, nowadays an attractive voice in the land of quasi-intellectual trickery, avant-garde noodling and jazz's black sheep cousin, smooth jazz. Formed last year, the fivesome comprises veterans and newbies but they're close companions on The Cookers - Volume One (TC69420 www.thecookers.ca) and its eight originals supplied by bandsmen. Immediately you know this group's best heard live with its mix of bop, soul, jazz and the blues, with trumpeter Tim Hamels and saxman Ryan Oliver swinging hard, pianist Richard Whiteman reliable as ever in all modes and a lively pulse generated by tuneful bassist Alex Coleman and drummer Morgan Childs. The trumpet's crisp, rough-toned precision matches Oliver's full-range warm horn, the former occasionally offering full rasp Roy Eldridge, the latter bringing to mind Eric Alexander. Top tracks: The Ramble, Blues to Booker and The Pork Test, but all have merit. Pity there's just 47 minutes on offer.
Drummer Vito Rezza's pounding jazz fusion band 5 After 4 makes a mostly welcome return on Rome In A Day (Alma ACD62112 www.almarecords.com) with its sixth album, the first since 2004. Backing the powerhouse leader on 11 originals are versatile woodwind ace John Johnson, Matt Horner on piano, Rhodes and organ, and bassist Peter Cardinali. The musical architecture is as always firm, groove and vigour uppermost. Johnson enjoys himself throughout, setting out his keen priorities on the fiery opener 10,000 Days with Cardinali's bass sound big and booming, a combination that works well with tried and trusted drumming and complementary subtleties from Horner. The bluesy Top Hat is spelled out neatly with Rhodes and agile bass followed by a surprisingly serene ballad caressed by tenor and then the dense, off-kilter Mr. Govindas. Perhaps the most appealing tune is Changes Of Season with marked contrasts employing speed, delicacy and finally fury, Johnson leading the charge. The only problem here is a sameness in composition and execution, as if the ensemble's wound too tight.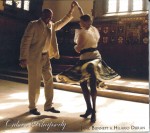 Lovers of Cuban music will rejoice in Jane Bunnett & Hilario Duran - Cuban Rhapsody (Alma ACD67112 www.almarecords.com), a vast survey of the island nation's music from the mid-19th century to the mid-20th. Virtuosos Bunnett (flute and soprano sax) and Duran (piano) play with passionate vitality and gracious charm as they canvas traditions established by such valued composers as Ernesto Lecuona and Frank Emilio Flynn. The heart of this album, crammed with dancing beats and lilting melody, is a five-tune medley of contradanzas by Manuel Saumell. The duo plays with intimate chemistry and still adds jazz improv fuel to a sterling session that integrates European music with classic Cuban folkloric styles.