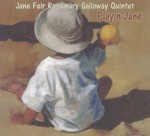 Welcome back Jane Fair and Rosemary Galloway, last heard together nine years ago. Their new one - Jane Fair Rosemary Galloway Quintet - Playin' Jane (JFRGQ-002 www.rosemarygalloway.com) – has nine briskly-paced originals (five by Galloway, four by Fair) artfully executed alongside trumpeter Lina Allemano, pianist Nancy Walker and drummer Nick Fraser. Fair, a rare commodity on record, is adept on soprano and tenor sax, confidently setting the mood on her spirited title track opener, a harbinger of bright, unusual pieces propelled by resonant Galloway bass and lively drums. Highlighted throughout are Walker's thrusting solos and comping as well as Allemano's impassioned avant garde notions that complement her comrades' bop inclinations. The Thelonious Monk-inspired Green Roofs features intricate exchanges and potent playing by soprano and trumpet, while Circles And Lines initially echoes his classic Misterioso before segueing into minor blues. Elsewhere, expect the unexpected on a terrific album celebrating the deep pool of Toronto-based talent.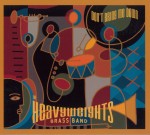 The Heavyweights Brass Band - Don't Bring Me Down (www.heavyweightsbrassband.com). This debut disc deserves the extensive air time it's garnered this summer. After all, who can resist a contemporary group showcasing a sousaphone, courtesy of Rob Teehan, especially if it's not just occupying rhythmic roles? Here's 13 tracks, six mostly upbeat originals alternating with tunes referencing popsters like Lady Gaga, Michael Jackson, Beyonce, and Stratford's Beeb, so think reincarnated Shuffle Demons. Trombonist Chris Butcher, trumpeter Jon Challenor and saxman Paul Metcalfe wail to great effect over tough, battering drums from Lowell Whitty. The ensemble's tight, simple emphatic riffs abound and despite unvarying structures, the entirely unnecessary Cuban rapper and soulful blues singer (and bandsmen vocals) this is a most entertaining outing that updates vintage New Orleans marching combos.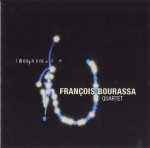 Quebec pianist François Bourassa has enjoyed a stellar three-decade career yet his veteran team always plays with youthful urgency, as you quickly gather from Isola, the first cut on François Bourassa Quartet - Idiosyncrasie (Effendi FND111 www.francoisbourassa.com). It's one of the leader's seven (of eight) compositions that showcases slick unison play, bracing tenorman André Leroux, ever-churning bassist Guy Boisvert and stimulating drummer Philippe Melanson, followed by the long, mysteriously moody Haiku-Darmstadt that offers clipped phrasing, seductive piano-sax dialogue and choppy odd-meter beat. Then comes a three-part suite, among which the stirring Pressiert bests elegant balladry with the foursome consumed by focused urgency. The session guarantees both pleasure and curiosity – witness the closing Chant Du P'tit Gny.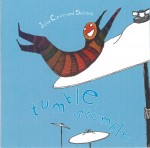 Julia Cleveland, who studied jazz at Mohawk College after classical percussion at U of T, is Hogtown's heir to a new-ish tradition of female driving drummers such as Cindy Blackman and Susie Ibarra. Her debut jazz record is the melodious Julia Cleveland 5uintet - Tumble, Stumble (JC52011 www.juliacleveland.com), which also headlines saxist Kelly Jefferson, bass Ross MacIntyre, pianist Adrian Farrugia and Mike Malone on trumpet and flugelhorn. Its 11 tunes and charts are by Cleveland, who more than holds her own in this well-integrated group. Farrugia often steals the limelight with smart, sometimes lavish statements, particularly effective on electric piano, but Cleveland defines the pulse, which underpins everything from the chirpy title tune to the elegiac Obbink. Malone is cool and clever, Jefferson powerfully inventive. Going Back is a tribute to late bandleader Dave McMurdo, who taught at Mohawk.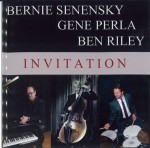 Bernie Senensky has long been a major player on the Canadian jazz scene but somehow remains undervalued, which is outrageous – he's always a fount of fresh ideas, an assured performer with incredible technique who honours jazz tradition. Thus on Senensky-Perla-Riley - Invitation (P M Records PMR-033 www.PMRecords.com) the pianist demonstrates his mastery of melodic, harmonic and improvisational possibilities, starting with two of his own – the hard-charging Come To Me and a potent Blues For E.J. Six standards adorn this get-together with bassist Gene Perla and drummer Ben Riley, with notably subtle Senensky approaches to Old Folks and Young And Foolish. Perla scores with his stylish Bill's Waltz and the leader closes with a rousing Bud Lines that would have the late piano legend smiling.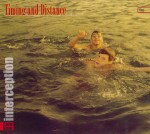 Interception is a new band comprising cousins Marko Ostojic (piano) and Uros Stamenkovic (drums) whose heritage is Macedonian, bass Justin Gray, percussionist Altaf Bwana Moto Vellani and tenor saxophonist Sal Rosselli, who often declaims à la Argentinean firebrand Gato Barbieri. Their debut disc Timing and Distance (www.interceptionmusic.com) starts modestly but improves dramatically with the tune Interception, the first of three Ostojic compositions, in which the tenor storms over heavy, tumultuous rhythm. Then it's one of three modern jazz rarities, Phineas Newborn's Sugar Ray, like much here a vehicle for Rosselli to range widely before the pianist shows off his imaginative independence. Nomad wobbles before Rosselli tears into double-time over thrusting grooves, then Ostojic counters with more shrewd notions. The album impresses, if only lasting 46 minutes.