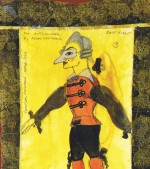 Tchaikovsky - The Nutcracker
Berlin Philharmoniker; Simon Rattle
EMI: two editions: 509996 4638522 2CD set;
509996 3162127 Experience Edition
Surely there is no more beloved score in all music than Tchaikovsky's enchanting Nutcracker, traditionally enjoyed by young and old alike at this time of year... at least in North America. Many countries regard Humperdinck's "children's opera," Hansel and Gretel as the must-see event of the season.
For those who know the music only from the Nutcracker Suite, there is another hour of equally enchanting, instantly captivating music. The electrifying Pas de deux from Act II is sometimes played as an encore by visiting Russian Orchestras, to thunderous applause. Without fail, many of the audience are at a loss to identify it or else confirm that it is from Swan Lake. Collectors will remember the Philips CD of selected excerpts (not the suite) from The Nutcracker played with astonishing intensity by Mravinsky and The Leningrad Philharmonic. After hearing the Rattle, the Mravinsky excerpts, while still very impressive, sound inflexible and the Russian orchestra does not exude the flavour and the joy of the subject matter as the Berliners do. The complete ballet is rarely, if ever, heard at a symphony concert and, according to Rattle, the 1st Act music presents a challenge to even a great orchestra.
Checking a few other complete versions for comparison the Rattle has the edge with its infectious exuberance and good feelings. The recorded sound is stunning in its delineation of details, width, depth and dynamics.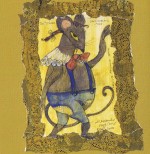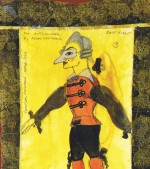 The regular set includes access to live concert footage and a one day free pass to the online Berlin Philharmonic Concert Hall. The Experience Edition is a beautiful little hard-bound 60 page art book with the two CDs included; adding exclusive interviews, and downloads to the regular edition. A handsome package for only a few dollars more.