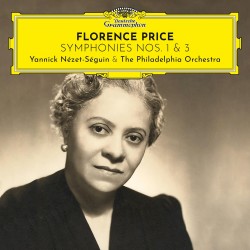 Florence Price – Symphonies 1 & 3
The Philadelphia Orchestra; Yannick Nézet-Séguin
Deutsche Grammophon (deutschegrammophon.com/en/catalogue/products/price-symphonies-nos-1-3-nezet-seguin-12476)
Florence Price – Symphony No.3; Mississippi River; Ethiopia's Shadow in America
Radio-Symphonieorchester Wien; John Jeter
Naxos 8.559897 (naxosdirect.com/search/8559897)
Who Is Florence Price?
Students of the Special Music School at Kaufman Music Center, NYC
Schirmer Trade Books ISBN-13: 978-1-7365334-0-6 (chapters. indigo.ca)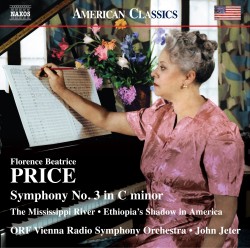 The so-called classical canon, capturing a list of composers and compositions deemed worthy of study, multiple performances and recordings, has been expanding. It now represents a more fulsome group of individuals from a wider swath of identities – mainly seeing growth in the areas of nationality, gender, race and sexual orientation – than has traditionally been characterized. Said broadening is but one important step taken to cultivate a culture of inclusion within classical music and present a more representative snapshot of what constitutes historical significance. Further, it has been shown to be important that burgeoning performers and composers both hear and see themselves represented in the canon so that, for example, female African-American composers can locate others who perhaps have an intersectional identity not totally unlike their own.
Florence Price (1887-1953), a native of Little Rock, Arkansas and a graduate of Boston's New England Conservatory of Music, was a pianist and composer who, despite enjoying a modicum of recognition during her lifetime (including having her Symphony No. 1 in E Minor premiered in 1933 by Frederick Stock and the Chicago Symphony Orchestra, a first for an African-American woman) was a composer whose work was almost lost to history. As the charming illustrated children's book Who is Florence Price?, written by students of the Special Music School at New York's Kaufman Music Center recounts, a box of Price's dogeared and yellowed manuscripts of original compositions and symphonic works was found (and thankfully not discarded) in 2009 in a dilapidated attic of the Chicago-area summer home in St. Anne, Illinois in which Price wrote. This discovery has led to what could be described as a Price renaissance, with multiple recordings, premieres, the dissemination power of the Schirmer publishing house (that acquired worldwide rights to Price's catalogue in 2018), and, most recently, two excellent discs that capture the American composer's elegant music in its full glory.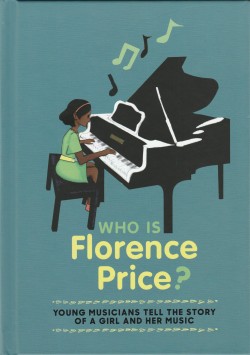 Rooted in the European Romantic compositional tradition that was her training, but blended with the sounds of American urbanization, the African-American church, as well as being imbued with elements of a folkloric vernacular blues style, Price's Symphonies 1 & 3 (on Deutsche Grammophon) and the never before recorded Ethiopia's Shadow in America (Naxos American Classics) come to life with tremendous splendor and historical gravitas in the capable hands of Yannick Nézet-Séguin and The Philadelphia Orchestra and the ORF Vienna Radio Symphony Orchestra respectively.
Of note is Price's under-recorded The Mississippi River, that ORF conductor John Jeter suggests captures "the depth of the American experience… like no other composer." Articulating in sound the experience of the Great Migration, the large-scale movement and relocation of African-Americans from the Southern United States to such Northern locales of employment, urbanization and distance from "Jim Crow" laws as Chicago, Detroit and New York, that was both compositional fodder for Price and her own lived experience.
The book and two discs represent tremendous strides towards greater inclusion and representation within the canon and, at least for this reviewer, facilitated the discovery of a creative and exceptional new musical voice.