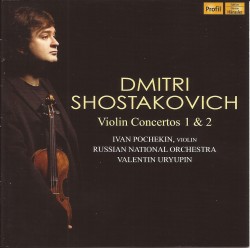 Ivan Pochekin is the outstanding soloist on Dmitri Shostakovich Violin Concertos 1 & 2, with Valentin Uryupin conducting the Russian National Orchestra (Profil PH19073 naxosdirect.com).
The Concerto No.1 in A Minor Op.77 was written in the years following the end of the Second World War, but was withheld by the composer until 1955. The Concerto No.2 in C-sharp Minor Op.129 from 1967 was Shostakovich's final concertante work.
Pochekin has exactly the right sound for these works – a dark-hued, rich and velvety tone with a strong vibrato and a fine grasp of linear phrase. There may be more strident and abrasive readings of the ferocious cadenzas available, but none with more passion. The Russian National Orchestra, founded by Mikhail Pletnev in 1990, provides excellent support in two immensely satisfying performances.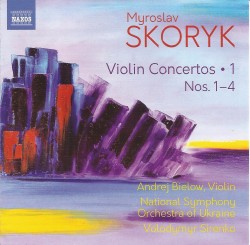 Ukrainian composer Myroslav Skoryk (b.1938) wrote a cycle of nine violin concertos over a 45-year span, and the first four are presented on Myroslav Skoryk Violin Concertos 1, Nos.1-4. Andrej Bielow is the soloist with the National Symphony Orchestra of Ukraine conducted by Volodymyr Sirenko (Naxos 8.574088 naxosdirect.com).
The four concertos here are from 1969, 1989, 2001 and 2003, and all are essentially single-movement works of similar length – from 13 to 16 minutes. No.1 is perhaps the most modern-sounding; No.2 is "infused with a lyrical mood" (the composer's own booklet notes) with contrasting episodes that vary "from elegy to intense expressivity." No.3 is dominated by the opening solo violin fugue, and again varies in tone "from lyrical to intensely dramatic." No.4 is dominated by driving rhythmic patterns.
Bielow is terrific in top-notch performances of works full of strong, idiomatic writing. Volume 2 should make this set a significant addition to the contemporary violin concerto discography.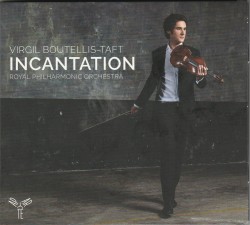 On Incantation, the French violinist Virgil Boutellis-Taft explores the range of connections for the word, from simple enchantment through religious contexts to demonic spells and charms. Jac van Steen conducts the Royal Philharmonic Orchestra (Aparté AP234 apartemusic.com).
There's a fair amount of reworking of original sources here, and some tracks consequently fare better than others. Bruch's Kol Nidrei Op.47 is quite beautiful although "remodelled" by Boutellis-Taft with the middle section omitted. The Chaconne in G Minor, attributed to Vitali, is reworked from the original violin and bass manuscript and comes across as a bit overblown. Saint-Saëns' Danse macabre Op.40 is newly orchestrated based on the composer's own violin and piano arrangement. Bloch's Nigun from Baal Shem, Tchaikovsky's Sérénade mélancolique Op.26 and Chausson's lovely Poème Op.25 are handled beautifully. Shigeru Umebayashi's Yumeji's Theme, with its abrupt ending is an odd choice for the closing track.
Boutellis-Taft plays with his heart firmly on his sleeve on a CD that has some truly lovely moments.
The virtuoso violinist and composer Giuseppe Tartini left over 100 concertos for violin, as well as a large number of sonatas for various string combinations, so any single CD is only going to scratch the surface of his output.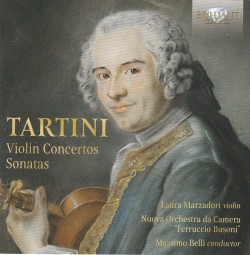 Tartini Violin Concertos & Sonatas features two Sonatas a Quattro in D Major together with first recordings of two unpublished Concertos for violin and strings, in A Minor and B-flat Major. Laura Marzadori is the violin soloist in the concertos, with Massimo Belli conducting the Nuova Orchestra da Camera "Ferrucio Busoni" (Brilliant Classics 957690 naxosdirect.com).
In the solo violin sections Tartini reduced the accompaniment to just orchestral first and second violins, which allows Marzadori's sweet, pure tone to be even more effective. There's a pleasing lightness of touch in the orchestral performances throughout a pleasant but fairly lightweight (at 47 minutes) CD of finely crafted and genteel 18th-century works.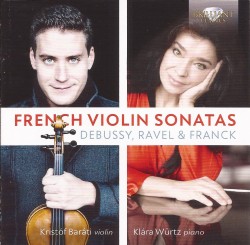 Three works written relatively late in their composers' lives are featured on French Violin Sonatas played by the Hungarian duo of violinist Kristóf Baráti and pianist Klára Würtz (Brilliant Classics 95576 naxosdirect.com).
Debussy wrote his Violin Sonata in financial straits following the third winter of the Great War, and in great pain from the cancer that would kill him the following year, all of which makes its warmth and clarity all the more remarkable. There's a lovely dynamic range and freedom of phrasing from both performers.
Ravel's Violin Sonata No.2 in G Major dates from 1927, its jazz-influenced Blues middle movement and Perpetuum mobile finale again drawing fine playing from the duo.
Franck's Sonata in A Major was one of a small handful of works that finally won the composer some public acclaim in the closing years of his life. There's big playing from both performers here, with terrific piano work from Würtz in the Allegro second movement in particular, and with Baráti drawing a huge tone and sound from his 1703 "Lady Harmsworth" Stradivarius violin.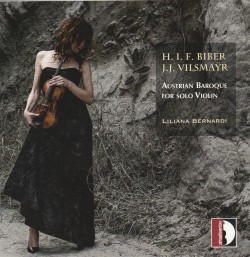 The Italian violinist Liliana Bernardi is excellent in music by Johann Joseph Vilsmaÿr and Heinrich Ignaz Franz von Biber on Austrian Baroque for Solo Violin (Stradivarius STR 37147 naxosdirect.com).
Vilsmaÿr (1663-1722) was a member of the Archbishopric chapel in Salzburg where Biber (1644-1704) was Chapel Master. His Partitas I and VI in A Major and V in G Minor are from the Artificiosus concentus pro camera distributes in sex partes, a set of six partitas in a collection of Vilsmaÿr's solo violin music in the British Museum. The movements are very short – 24 of the 29 are under two minutes – but their multiple-stopping and arpeggio passages, while perhaps more reminiscent of Telemann's 12 Fantasias, clearly point towards the Bach Sonatas and Partitas.
Biber's influence is clear in the scordatura (retuning of the strings) in the Partita V. His own work here, preceded by an extremely short Preludio in D is the challenging Passacaglia in G Minor (The Guardian Angel), the last of his remarkable Rosary Sonatas.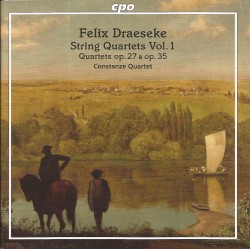 The Constanze Quartet makes its label debut with Felix Draeseke String Quartets Vol.1, the first volume in the complete recordings of the quartets by the German Romantic contemporary of Liszt, Wagner and Brahms (cpo 555 281-2 naxosdirect.com).
Early in his career Draeseke (1835-1913), was considered an extremist, but later in life he was repelled by what he felt was the exaggerated unnaturalness of the late 19th century, responding to the 1905 premiere of Strauss' Salome with a pamphlet on Confusion in Music.
His three string quartets postdate those of Brahms, with no equivalent works by Liszt or Wagner to act as models. The two quartets here – No.1 in C Minor Op.27 from 1880 and No.2 in E Minor Op.35 from 1886 – are described as viewing the classical quartets of the Romantic era through a Wagnerian lens, especially in the way that long, melodic threads serve to hold the music together.
They're certainly substantial and engrossing works, given fine performances by the Constanze ensemble.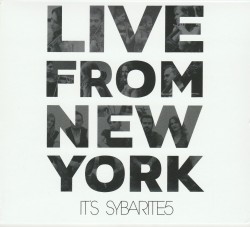 The American string quintet Sybarite5 is back with its fourth album, Live from New York, It's Sybarite5, recorded live at their regular performance space in Chelsea's The Cell (Bright Shiny Things BSTC-0131 brightshiny.ninja).
Silkroad percussionist Shane Shanahan joins the group for William Brittelle's Future Shock and John Coltrane's Alabama. Ehsan Matoori and his santoor (Persian dulcimer) are front and centre in two of his own works: Tehran When Lonely and Naqsh-e Jahan. Mezzo-soprano Blythe Gaissert sings Michael Dellaira's Star Globe, based on a poem by Nancy Manocharian.
Other works are Brandon Ridenour's NuPac Kanon & Jig (Pachelbel meets Tupac Shakur!), Marc Mellits' driving Groove Machine, Steven Snowden'sTraveler No.65 and Aleksandra Vrebalov's My Dearest, My Rose. An unlisted bonus track is a lovely arrangement of Pete Seeger's Where Have All the Flowers Gone.
There's not a dull moment on an album brimming with the quintet's trademark energy and drive.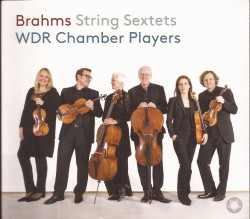 In much the same way as his orchestral serenades preceded – and perhaps acted as preparation for – his symphonies and thus avoided direct comparison with Beethoven, Brahms wrote his two String Sextets Nos.1 in B-flat Major Op.18 and 2 in G Major Op.36 before his three string quartets. They're available on Brahms String Sextets in performances by the WDR Chamber Players, instrumentalists drawn from the WDR Symphony Orchestra of Cologne (Pentatone PTC 5186 807 naxosdirect.com).
The string sextet was not a firmly established form at the time, but the expanded string ensemble of three pairings of violins, violas and cellos gave Brahms the opportunity to explore the orchestral possibilities of chamber music while still retaining the subtlety and intimacy of the genre.
The playing here is suitably rich and warm in exemplary performances.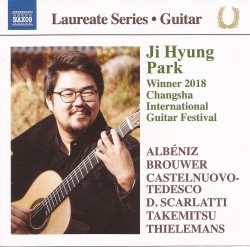 There's another superb recital CD in the outstanding Naxos Laureate Guitar Series, this time featuring the Korean guitarist Ji Hyung Park, winner of the 2018 Changsha International Guitar Competition (Naxos 8.574140 naxosdirect.com).
Transcriptions of three sonatas by Domenico Scarlatti and two excerpts from Iberia by Isaac Albéniz open the disc, followed by the world premiere recording of Leo Brouwer's Las Ciclades arcaicas from 2018. Mori no naka de (In the Woods), from November 1995, was the last work Toru Takemitsu wrote before his death the following February; the second of its three pieces portrays the trees in Toronto's Rosedale area.
Mario Castelnuovo-Tedesco's Sonata in D Major Op.77 "Omaggio a Boccherini" was written for Segovia in 1934, and is heard here in its original manuscript form pre-dating Segovia's editing. A simply gorgeous arrangement of Toots Thielemans' Bluesette ends a terrific disc.
Park has everything you could want – tone, colour, warmth, technique, dynamics – in a recital that fully lives up to the extremely high standards of this series.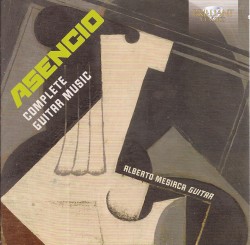 There's more excellent guitar playing on Asencio Complete Guitar Music featuring works by the Spanish composer Vicente Asencio (1908-79) played by the Italian guitarist Alberto Mesirca (Brilliant Classics 95806 naxosdirect.com).
Asencio's interest in the guitar grew from his teaching musical interpretation to the young Narciso Yepes in the 1940s, a relationship that resulted in the Suite de Homenajes of 1950, three homages to Domenico Scarlatti, Manuel de Falla and Federico Garcia Lorca.
Collectici Intim is a suite of five songs and dances written in 1965 at the request of the by-then famous Yepes. Suite Valenciana reflects the colour and light of the composer's native Valencia. The three-movement Suite Mistica started life as a single piece, Dipsô, written for Holy Week in 1971; Segovia was sufficiently impressed to suggest that Asencio add a further two Passion-related items.
Two short pieces – Cançó d'hivern and Danza Valenciana – complete the CD.
Mesirca displays excellent, clean playing with a wide range of technical skills in a very interesting recital.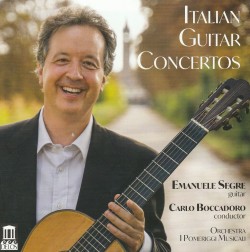 Italian Guitar Concertos is the somewhat misleading title of a CD by the Italian guitarist Emanuele Segre with the Orchestra I Pomeriggi Musicali under the direction of composer Carlo Boccadoro (Delos DE 3546 naxosdirect.com).
Aria for Guitar and String Orchestra is Segre's arrangement of a contralto aria from a Vivaldi cantata, and the work by Mauro Giuliani is a guitar and string orchestra version of his Gran Quintetto Op.65. The Vivaldi Concerto in D Major is at least a true concerto, but the main interest here is the world premiere recordings of two contemporary single-movement works: The Black Owl by Giovanni Sollima (b.1962) and Dulcis Memoria II for Guitar and String Orchestra by Boccadoro (b.1962), the latter originally written for clarinet and strings in 1995. Clocking in at about 18 and 14 minutes, respectively, they're not substantial works, but both explore a nice range of techniques and textures.
Performances throughout are fine without ever being dazzling.