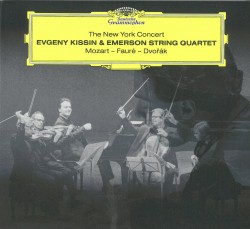 Bruch – Double Concerto for Clarinet, Viola and Orchestra
Giovanni Punzi; Eva Katrine Dalsgaard; Tanja Zapolski; Copenhagen Phil; Vincenzo Milletari
Brilliant Classics 95673 (naxosdirect.com)
Like Brahms, and Mozart before him, Max Bruch reserved some of his finest writing for the clarinet, "discovering" the instrument late in his life, and writing with a particular player in mind. As Stadler for Mozart, and Muhlfeld for Brahms, Bruch's son Max Felix gave premieres of both the pieces on this release, Eight Pieces for Clarinet, Viola and Piano, Op.83, and the Double Concerto for Clarinet, Viola and Orchestra, Op.88.
Giovanni Punzi on clarinet and Eva Katrine Dalsgaard on viola are joined by pianist Tanja Zapolski in the eight pieces, and are backed by the Copenhagen Philharmonic led by Vincenzo Milletari in the concerto. The chamber work was never intended to be performed as a unified piece. Although the individual pieces are delightful, and the performers bring them off with suitable melancholy Romanticism, it's best to take them in smaller doses. Though Bruch idolized Brahms, these works owe more to Schumann in scope and mood. Punzi is perhaps the most restrained of the performers, setting an unadorned tone versus the intensity of Dalsgaard and Zapolski. Pitch is never an issue, and phrasing certainly not. There is a certain muddiness to the lower octaves, as if the hall chosen for the recording offered the benefit of reverb in quantities perhaps slightly more than needed.
The more substantial work is Bruch at his blue best. Seldom programmed for the live stage (a pity; so many fine violists and clarinetists would love to be given the opportunity), it follows an unusual movement format: Andante con moto, Allegro moderato, and Allegro molto. Perhaps the overarching melancholy is the deterrent. Shouldn't be, audiences can handle a little weltschmerz.