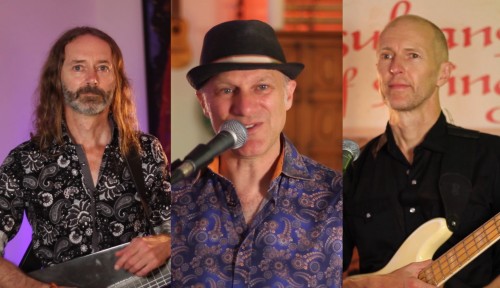 Musicians are starting to get their feet back under them and are finding new ways of releasing new and recent recordings. We checked in with a few stalwarts to find out how it's going in the "brave new world."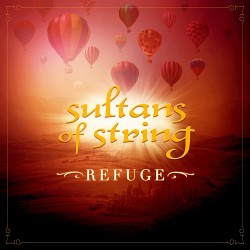 When Chris McKhool first conceived of his latest album, Refuge, back in 2018, he had no way of knowing how the rug would be pulled out from under him when it came time to launch it. As the leader of the group Sultans of String, this was the biggest project of the fiddle player's 25-year career. Two years in the making, the project brought together more than 30 guest artists – such as Bela Fleck, Yasmin Levy and Duke Redbird – from multiple genres and locales as far away as Turkey.
The initial launch concert was envisaged as a massive undertaking involving nearly all the musicians on the recording and was being billed as a "Woodstock of World Music." It was to take place in May 2020, then was supposed to be followed by a full-day remounting at Luminato in June. About 80 shows, including a big U.S. tour, were scheduled throughout 2020/21. McKhool saw all the pieces of the plan crumble one by one as the pandemic unfolded and the shutdown happened in March.
"To say I was disappointed when we had to cancel everything is an understatement," said McKhool. "I was devastated."
As he and his bandmates gradually came to grips with the fact that months of planning were going out the window, they tried to adapt as each new phase presented itself. Although McKhool has done some press for the project and has taken part in events such as an online talk and video presentation at Luminato, he and the band realized that they were going to have to adjust how they do things in order to stay active and relevant.
Livestreaming was becoming more and more the norm for presenting performances, and that meant McKhool learning a whole new skill set. So he invested in five video cameras and other recording equipment and set about teaching himself how to shoot and edit video.
"I must have spent a hundred hours this summer learning about the world of video," said McKhool. "But I figured this new way of doing concerts isn't going to go away anytime soon, so I'd better invest in the equipment and learn the skills so I can stay on top of things."
The band (McKhool on violin; Kevin Laliberté, guitar; and Drew Birston, bass) also decided to try using Zoom to present concerts. The first one took place in September and there was a lot of trepidation about whether they could pull it off. It took days of preparation and fiddling around with cameras and microphone placement, in order to have multiple camera angles and a rich experience for the audience, rather than just one camera pointed at the band.
"That first Zoom show was a really emotional experience for me," said McKhool. "Seeing how the audience not only connected with the music and the band, but how they connected with each other was really heartening."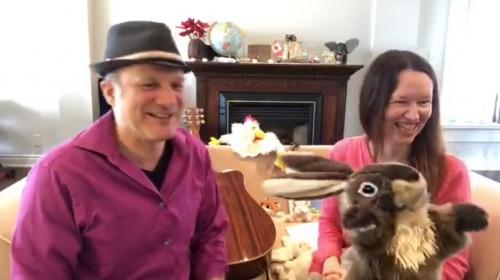 McKhool realized that doing interactive Zoom concerts enabled audience members from diverse locations to come together, unlike with live shows. They can congregate via video prior to the show and chat and get to know their fellow fans in a way they probably wouldn't at a live show. They also had a robust Q&A between the band and audience after the concert.
"People were really engaged and curious. We were able to talk with them in a way we can't normally at a live show. There's a surprising sense of intimacy and give and take that happens doing a Zoom show as opposed to the one-way push of a live show."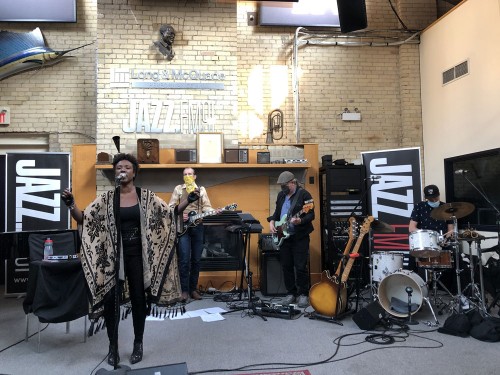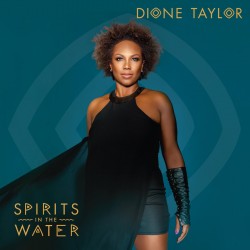 Dione Taylor takes a more philosophical approach. When her fourth album, Spirits in the Water, was supposed to come out in March and everything came grinding to a halt, the veteran blues/roots singer and songwriter decided to just put things on pause. Then, after several months of reflection on world events and discussion with her team, she decided September was the right time to bring Spirits in the Water to people.
"I don't believe in coincidences," said Taylor. "Even though we wrote many of these songs a couple of years ago, a lot of the meaning and messages in them are relevant right now."
Inspired by mythical folklore, Taylor took an insightful road trip to Nashville to find inspiration for her new album. The songs have themes of perseverance, mystical truths, race inequality, homesickness and transformation, while staying true to her signature "prairie blues" style, which is a mix of roots, blues and Americana.
"My sense is that people will feel empowered by our music," said Taylor. "Plus everyone's at home a lot more right now and people like to hear something new."
Taylor said she loves touring and playing live and she's definitely missing the exchange of energy that happens with an in-person audience.
"We've been doing some livestreaming via Facebook and Instagram and it's been a huge learning curve doing those," said Taylor. "We've also used this as an opportunity to produce a video for each song on the album, using existing images and footage, since we weren't able to shoot original footage. That was a fun experience."
Not being able to play live has taken a toll but she's optimistic it won't last forever.
"I did a live to air on JAZZ.FM91 with my band that reminded me what a good feeling it is to play with musicians," said Taylor. "Connecting is what makes the arts so vital but it takes a lot of courage to do that right now. I hope non-arts people will realize it and be kind to musicians because of that."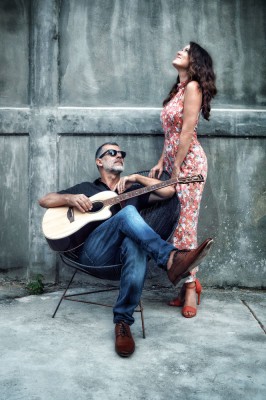 JUNO Award-winning singer, arranger, producer and voice actor, Emilie-Claire Barlow, has been collaborating with musicians and recording remotely for years, so she was prepared when the pandemic hit.
"My partner Steve Webster and I have been splitting our time between Mexico and Canada for some time now," said Barlow. "We have a portable set-up to record pretty much anywhere we are. I've been doing voice work for commercials and cartoons and music recordings like this for years now, so the pandemic has not changed this part of our process in any big way."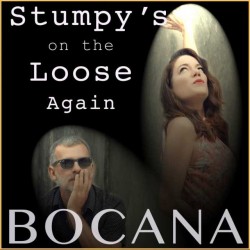 No stranger to traditional studio work, of course, Barlow has done many group sessions over the decades and misses the magic of in-person work, especially when it's with the 70-piece Metropole Orkest she worked with on her Clear Day album. There's no recreating an experience like that remotely, she says, but enjoys the freedom to make music anywhere in the world with musicians who are anywhere in the world. "Right now we have several musical projects on the go, and are recording singers and instrumentalists in Toronto, Montreal, Chicago, Berlin and LA."
Which isn't to say, even living in Huatulco, that it's all been a day at the beach for Barlow. (Pun intended.)
"I miss my bandmates terribly," said Barlow. "I definitely miss some parts of touring – the music and the audiences, the camaraderie with my band. But I will say that staying put in one place for these seven months has been healing and restorative in some ways. Even as I say that, though, I hesitate, because I'm incredibly sensitive to the fact that for some musicians, touring is their whole livelihood. But for me, while I miss the live music experience, there have also been some positives."
Barlow explained that she and Webster were finally able to work on some musical ideas that had been brewing for years but just hadn't had the time to develop while touring. Making their new duo, Bocana, a priority has resulted in six singles being released and a substantial listenership on digital platforms.
"It's been a hugely rewarding and freeing experience to collaborate together in this capacity to make music that lives in its own space apart from 'Emilie-Claire Barlow.' We truly feel free to make our own rules and defy genres."
Cathy Riches is a self-described Toronto-based recovering singer and ink slinger.