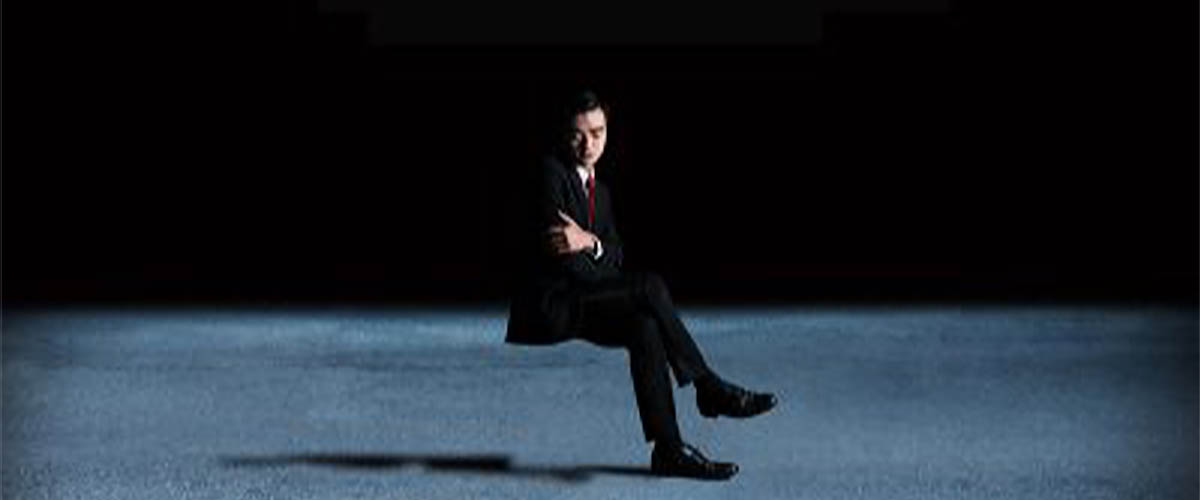 A Toronto staple since 1991, the Summerworks festival bills itself as "the breeding ground for the mainstage shows of the future." As always, this year's festival has committed to putting music theatre in its programming, and this year, its musical component has certainly kept with this forward-thinking mandate. The festival's musical offerings this year, many of them focused on the communicative power of the human singing voice, have made bold statements–not only for musical reasons, but because the tropes and trends on which they rely are well-poised to strike an uneasily familiar chord with audiences.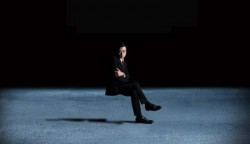 Mr. Shi and His Lover, running August 5 to 13 at The Theatre Centre, is one such piece of music theatre. Based on the real-life story of the love affair between French diplomat Bernard Boursicot and male Chinese opera singer Shi Pei Pu, Mr. Shi blends musical elements from opera (both Chinese and European), pop music and Chinese folk song into a 90-minute interrogation of the couple's relationship. Presented by an international team of artists from both Toronto and Macau Experimental Theatre, and performed in Mandarin with English surtitles, Mr. Shi is new territory for Summerworks, with largely successful results.
There is a subtlety to Mr. Shi that is not always audible at first listen. The music and plot rely heavily on clichés: characters sing platitudes about life and love, fall weeping to their knees, and comment on the nature of East and West through the lens of Madama Butterfly. It is baffling, until one realizes that all of these tropes are intentionally self-referential–and undeniably operatic. In this light, Mr. Shi transforms itself into a type of post-opera, one that exploits the orientalist spectacle so prevalent in opera while at the same time revealing its racist, gendered nature.
These layered messages are delivered movingly by Jordan Cheng as the conflicted and contemplative Mr. Shi, as well as by Derek Kwan, who plays the equally troubled Bernard. Carol Wang (percussion) and Njo Kong Kie (composer/piano) provide instrumental support as the minimalist onstage accompaniment.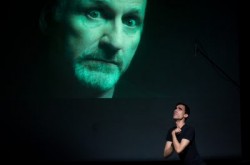 In Imaginary Anthropologies, running August 5 to 13 at Factory Theatre, Gabriel Dharmoo serves as solo vocalist and theatrical mastermind behind a series of invented vocal traditions from 'cultures' around the world. Presented mockumentary-style, with Dharmoo pitted against an onscreen panel of anthropology 'experts,' Imaginary Anthropologies is highly weird and sharply witty. Dharmoo asks that audiences not give too much away about the show–but suffice it to say that the type of 'anthropology' conducted throughout the performance, and the way it resonates in our postcolonial, racially hierarchical world, feels uncomfortably familiar. For the audience, who is in on the joke, it is also intensely funny.
Admittedly, both of these shows are difficult to classify, and difficult to place on the musical spectrum. Perhaps that means, though, that they are instead representative of a powerful new type of vocal theatre–one that uses the voice and the stage in ways that make audiences think. Summerworks and the teams of both shows do a great job here, of hitting important issues while all the while committing to the presentation of exceptional theatre–theatre that revels in its own contradictions, and that reveals itself as the bold vanguard of what can be made possible onstage.
Mr. Shi and His Lover plays at The Theatre Centre at 1:15pm on Saturday, August 13, while Gabriel Dharmoo's Imaginary Anthropologies is onstage at Factory Theatre on Saturday, August 13 at 2:30pm. For details on both shows, visit www.summerworks.ca.
Sara Constant is social media editor at The WholeNote and studies musicology at the University of Amsterdam. She can be contacted at editorial@thewholenote.com.