If you, like me, are a once-active vocalist who took a break for an extended period of time, looking to rejoin a choir, or looking for a new choir to join, is daunting. A friend recently suggested that I could still audition for the Toronto Mendelssohn Choir (TMC) at the end of August for their upcoming season. My mind went into panic mode. I let out a quick "No!" – I mean, how could I possibly be ready for an audition with mere weeks to get my voice back into shape? And isn't September too late to join a choir like that? Surely their plans for the coming season are firmly in place?
But it got me thinking, so I spoke to some choristers and reached out by email to the artistic teams of three different choirs in Toronto to ask about their audition requirements, and how far along they are in the behind-the-scenes preparation it takes to get a new choral seasons rolling in the fall.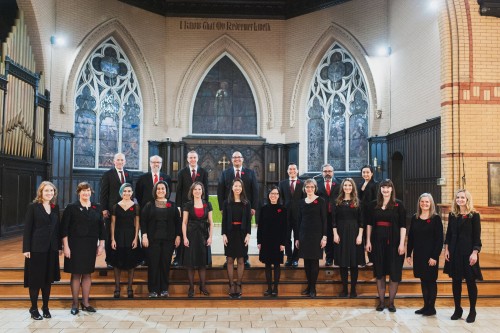 Looking through WholeNote's Canary pages to decide who to contact was a great reminder of the variety of choirs present in Toronto. Whether you prefer bigger groups, like the 65-voice ensemble of The Annex Singers, or the intimate setting of a smaller chamber ensemble, like 15 to 20-voice Cantabile Chamber Singers, or a community choir, like the 30 to 35-member Jubilate Singers, there truly is a choir out there for everyone. Many ensembles are open to people of diverse backgrounds, both musical and occupational. Singing can be solely a hobby; using music as a release. It can also be a gateway to a professional career in music. In any case, no one should feel discouraged from joining a choir if an interest in singing is present.
After the summer break, would September be too late to get in touch with any of these three choirs?
The response to my inquiries was encouraging: although holding auditions in different months in the year – May and September for the Cantabile Chamber Singers; June, August and January for The Annex Singers; June and September for the Jubilate Singers – all three ensembles welcome inquiries throughout the season.
So, the fact that it's nearly September is no excuse! Now is as good a time as any. As for my question as to what new and existing choristers should keep in mind prior to making a commitment to a choir, the responses were unanimous: understanding the extent of the commitment so you can figure out how you will balance your own schedule is essential. As mentioned, choir members come from different backgrounds, and choirs themselves are different: the ability to balance work with rehearsals sufficiently to maintain a dedication to the choir is important. Choristers likely need to be able to commit to weekly rehearsals, make personal time to learn music, and set dates aside for performances. And depending on the choir, additional commitments may be expected for various workshops, sectionals, and choir retreats.
Behind the Concerts
Meanwhile, in these months prior to the start of the new music season, the choral scene is bustling with preparation, a lot of it unobserved by audiences and often even by choristers. Music needs to be selected, artists contacted, auditions arranged, venues booked, funding organized, and year-round administrative duties maintained. As the artistic team of The Annex Singers told me, music selection, for example, must sometimes be done as much as a year in advance.
The music community as an art is unlike the music entertainment industry. It is a labour of love, a conscientious drive to keep music as an art form alive. It is not easy. All three choirs mentioned here are led by women, all of them sharing the same determination; a determination to bring diversity to Toronto's choral scene and to make choral music accessible to a large number of people.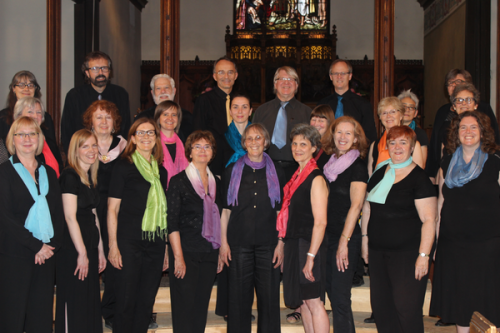 I asked how specific works are selected for a music season. Cheryll Chung, artistic director of Cantabile, answered, "I usually have a running list of pieces that I want to perform. I'm always on the lookout for new repertoire – always researching, especially music written by living composers, and female composers who are local." The music director of Jubilate, Isabel Bernaus, makes all programming decisions for their three-concert season, although she "usually consults with an informal program advisory group of choir members. Concert themes and individual works are outlined the previous January (in preparation for the arts council grant applications.)" Similarly, Maria Case, artistic director of The Annex Singers, creates the program for each concert well in advance, adding that the concerts usually centre on a theme.
With respect to collaborations with guest artists and/or ensembles, Jubilate makes their selections "depending on the music and program needs." One example: inviting "a Spanish dance company to collaborate on a program of classical Spanish and flamenco music. […] The selection of collaborators is often dependent on the professional and personal connections of the music director (or, occasionally, of one of the choir members)."
In a like manner, The Annex Singers "match the instrument, style, and area of interest of [their] guest performers to the particular program." They mentioned a tribute performance to Shakespeare where they welcomed guest harpsichordist, Cynthia Hiebert. They also "see supporting young artists as part of [their] responsibility within the choral community."
As someone who previously worked behind the scenes in a choral organization, I am aware of how essential funding is to the advancement and scope of choirs. I asked if these choirs receive funding from any additional stakeholders outside of their members. As might be expected, their answers differed.
Chung shared that Cantabile hasn't been successful with all of their grant applications, "except for the one [they] applied for with [their] composer-in-residence Laura Sgroi. It was a commissioning grant awarded by the Ontario Arts Council (OAC). [They therefore] rely solely on ticket sales and donations."
The artistic team of The Annex Singers answered, "We receive advertising revenues from local business owners and merchants in the community who promote their services in our concert programs and provide donations to our raffles and silent auction throughout the concert season. We also receive financial support from donors within and outside the choir. Our audiences are aware of the costs of running a choir, and have proved loyal, responsive and generous to our fundraising campaigns. However, most of our revenue comes from membership fees and ticket sales."
The Jubilate Singers have "the support of multi-year grants from the Toronto Arts Council. In some years [they] have been fortunate to receive a grant from the OAC. In addition, individual donors give some funding, and some businesses advertise in [their] programs." I asked why arts funding is important to Jubilate. They answered, "Arts funding helps with expenses, especially for paying the honoraria to the music director and accompanist, as well as venue rental for rehearsals and concerts. This kind of funding also shows that the community at large respects our contribution and recognizes the importance of music in the life of the community."
Why should there be an interest in investing in choirs? And why should people in the community care to expand the choral scene? For a community choir like The Jubilate Singers, it's because they "[occupy] a special niche, performing an eclectic range of world music that reflects the diversity of the greater Toronto region. … A small donation to a choir can make a big impact on the ability of that choir to present interesting and/or unusual music […] More generally, community choirs represent the ideal of amateur musicians who rehearse and perform for the love of singing. Whatever polish a choir may lack is made up for by the energy and dedication that its members bring to the music."
Chung adds a similar sentiment, "I think people want to give back to the arts and support living musicians. Generally they see the value of live music and enjoy the diversity of our concerts."
As for the Toronto Mendelssohn Choir, I spoke briefly with a chorister I know, Chantelle Whiteside, who has been a TMC member, and is lamenting that, as TMC gets ready to celebrate their 125th anniversary, she won't be able to make the commitment of time she knows she would have to, to be part of what promises to be a special year. "Being a part of Mendelssohn has been the most rewarding thing," she says. "It's a community, … meeting new friends who become your closest friends." Many choral groups require a fee from members to survive; however, the experience earned and lasting relationships formed are ultimately priceless.
To inquire about any of the specific choirs mentioned above, please contact:
Jubilate Singers – info@jubilatesingers.ca; 416-223-7690
Cantabile Chamber Singers – cantabilechambersingers@gmail.com; 416-509-8122
The Annex Singers – joeidinger@gmail.com; 416-458-4434
The Toronto Mendelssohn Choir – admin@tmchoir.org; 416-598-0422
Or to delve into the myriad other opportunities out there, check out the current WholeNote Canary Pages under "Who's Who?" at thewholenote.com.
It's never too soon or too late!
CHORAL SCENE QUICK PICKS
SEP 28, 4PM: Bringing a Spanish and Latin flair to the St. Lawrence Centre for the Arts, the Toronto Operetta Theatre presents "Viva La Zarzuela." Let the vocal talents of tenor Romulo Delgado and sopranos Ana Persijn Alarcon, Cristina Pisani and Olivia Maldonado, under the direction of Guillermo Silva-Marin transport you to Latin America and Spain.
SEP 29, 4PM: The Elmer Iseler Singers celebrate 40 years of the Festival of the Sound including the Toronto premiere of Eric Robertson's The Sound – A Musical Evocation of Georgian Bay. James Campbell and the Penderecki String Quartet are among the guest artists performing at Eglinton-St. George's United Church.
OCT 5 AND 6, 7:30PM: Enjoy the familiar, "I like to be in America!" with Leonard Bernstein's West Side Story in concert presented by Chorus Niagara and the Niagara Symphony Orchestra. Robert Markus, fresh from his recent performance as Evan Hansen in Dear Evan Hansen, takes the lead role as Tony; soprano Meher Pavri performs Maria. Tickets can be bought online and performances will take place at FirstOntario Performing Arts Centre, St. Catharines.
Menaka Swaminathan is a writer and chorister, currently based in Toronto. She can be reached via choralscene@thewholenote.com