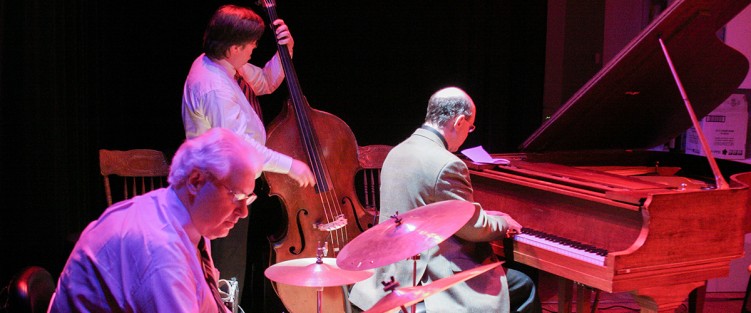 Jazz is not easily boiled down to any one element but when you get right down to it, learning to play jazz is largely about learning how to listen. Really listen, hard, to many things simultaneously while making spontaneous decisions based on what you're hearing. This is true of all music to some extent but especially so with jazz because it's so unscripted: there's often very little on paper to tell you what to play or how to play it, or when. The best jazz is like a coherent conversation between musicians using sounds instead of words, and what makes it coherent – or not – is whether the "conversationalists" are not only speaking the same language, but also really listening to one another.
As a player you have to learn to divide your ear to monitor many aspects at once: the form and structure of the tune being played; the melody, which you try to hold in your ear even after it's been abandoned; the harmony and its variations; the dynamics; the rhythmic pressure/development and other minutiae; all while trying to hear the big picture, the overall arc of a performance. You have to listen to yourself closely, but also to what everyone else is doing. But while doing all this listening you also have to act and react instantaneously – to not only listen hard, but fast. Hesitate, even for a second, and you're lost.
A Different Kind of Ear Training
And yet, not enough time or weight is given to the art of listening in jazz education. Students are bombarded left and right with all sorts of things to work on all at once: developing technique on their respective instrument (a lifelong pursuit); theory and harmony; repertoire development; improvisational skills; playing in ensembles; some composition and arranging classes; a smattering of jazz history; and ear training, largely given over to identifying and distinguishing intervals/chords and rhythmic patterns. All of these elements are essential and when taken together can certainly aid in developing the ability to listen. But often the trouble is that students have so much going through their minds at once that it affects their ability to concentrate, to focus on both details and the larger picture of a jazz performance.
I've often thought that a solution to this overload would be to turn the faucet off and have a weekly class where students simply gather and listen to great records under the guidance of a teacher with some insight into jazz records and history. You know, to develop listening by actually, well … listening, without the pressure of playing. And not just listening, but learning to listen critically and analytically, aided by some discussion following the given track and some questions posed about what's just been heard. Such as: what was the form of the song they played? How many choruses did the saxophonist take? At what point did the bass player switch from playing in two to playing in four? What was that wild substitute chord the pianist played in bar three of the fourth chorus? How did the pianist and drummer interact and what did they do to vary and spark the overall performance? And so on. Taking stock of the details and the big picture, what my friend Mark Eisenman calls "hearing long."
The University of John Sumner
I certainly benefited from this sort of crash course in listening, except it rarely took place in school but rather in the company of fellow (and often older) musicians with a great knowledge of jazz, a sizable record collection, and the generous desire to share it. Apart from on-the-job training, these were my teachers, foremost among them my good friend, the late, great drummer John Sumner, who passed away in the spring of 2019. John taught himself to play largely by listening to and playing along with the records he so obsessively collected over a lifetime. It's not just that he had a lot of records, but he knew how to listen to them – what to listen for in music – better than anyone else I've ever known.
I'd been playing jazz professionally for ten years by the time I met Sumner in 1986, and thought I knew a fair bit about it. And I suppose I did, at least enough to get by, most of the time. But countless hours spent hanging out with John listening to records deepened my ear and exposed me to reams of jazz styles and musicians I may have read about or heard of, but hadn't actually heard. There's no substitute for that. In essence, John taught me how to listen and I felt like I started to really get somewhere as a player after doing all that listening with him. I don't have a degree in jazz, but I've often said that playing at Bourbon Street with all those people was my bachelor's degree, and I got my master's degree from the University of John Sumner. And the beauty of his "school" is that it was never a chore; listening to all those records with John was pure pleasure and it also led directly to me writing about jazz. I can't thank him enough nor can I say how much I miss him.
A COVID Silver Lining
The second (third?) wave of the pandemic put an end to in-person ensembles at U of T by late November, which was really too bad, it had all been going so well. My ensemble this year is the biggest and best I've had – eight pieces with a singer, three horns (trumpet, alto saxophone, trombone) and a full rhythm section of piano, guitar, bass and drums. They're all quick studies and the band had a built-in cohesive spirit from the beginning, which only grew with each week; I loved working with them. But oddly, there was a silver lining to not being able to meet anymore: I decided to use our two-hour meetings to do some guided listening sessions as described above, using Zoom and YouTube clips, and the students all agreed it would be a worthwhile use of their time.
I had a dry run at the nuts and bolts of doing this back in early November. Colin Gordon runs a seniors' jazz appreciation course which I've spoken to as a guest several times; in fact, I wrote about the first one I did in a column several years ago. Back in May, Colin contacted me about joining them again, except that it would have to be via Zoom as they obviously weren't meeting in person. I agreed, even though I'd had very little experience using Zoom at that point, reasoning that I had time to learn how and would surely have to anyway.
Back To the Drawing Board
As the class neared, I decided to give a seminar on the 1940-41 Blanton-Webster Ellington band, a sort of one-stop shopping centre of great jazz. I made a brief outline with notes about what I wanted to say and set about selecting the tracks I wanted to play, copying and pasting each link from YouTube into a Word document. I was all set, and with about three days to go, I emailed Colin about my intended topic only to hear back from him that a member of the class, Frank Richmond, had covered that subject just weeks before. So, I had to think fast; fortunately years of training as a jazz musician came in handy.
In a flash I came up with a new idea: to present a blog I'd written years ago called Lightning In A Bottle, about a dozen examples of jazz players reaching rare heights in live performances which were recorded, often against very long odds. I was able to use the blog as a rough script and found all the relevant tracks on YouTube. With Frank Richmond kindly acting as my DJ and Zoom negotiator, it went off quite well; afterward I sent the class a link to the blog with the tracks so they could digest it further. It just goes to show the value of careful planning and preparation (tongue firmly in cheek).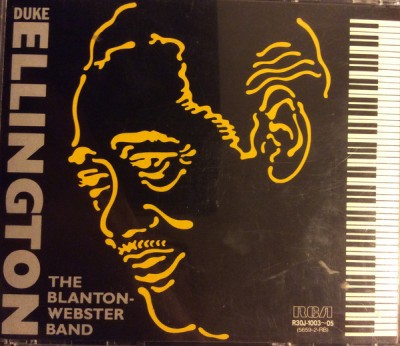 Let the Listening Begin
Not long after this, in-person ensembles were suspended, so, being a proponent of recycling (not to mention lazy), I decided to use the scrapped Blanton-Webster Ellington program for our first Zoom listening session. It went very well, though the Zoom format took some getting used to at first. The nine of us on separate screens resembled Hollywood Squares and the students tend to keep themselves muted throughout except when I asked for comments, leaving me feeling as though I was talking to a vacuum at times. I could tell the music got to them though; that incomparable band has something for everybody. Being young and tech-savvy, the students often pass commentary via chat while listening and their remarks were enthusiastic, insightful and sometimes funny.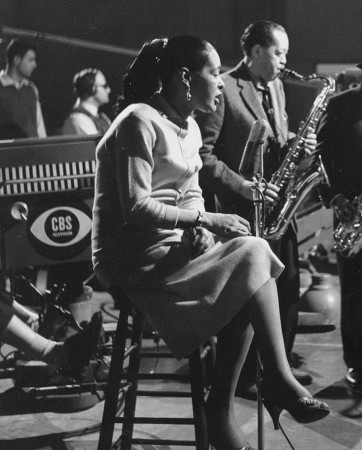 The next week I decided to cover Billie Holiday-Lester Young with a selection of their immortal Columbia records from the 30s, culminating with a video of the famous 1957 version of Fine and Mellow from The Sound of Jazz TV show, their last appearance together. There wasn't a dry seat in the house.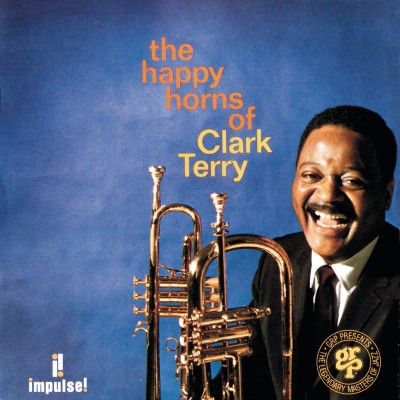 The following week was the last class before the Christmas break so I decided to make things more democratic and proactive by asking each student to select a favourite jazz track and present it with comments as to why they like it, etc. The range of music was fascinating – some very contemporary, some quite old, and our trumpeter gave me a nice surprise by picking Clark Terry's version of In a Mist from The Happy Horns of Clark Terry. One never knows, do one?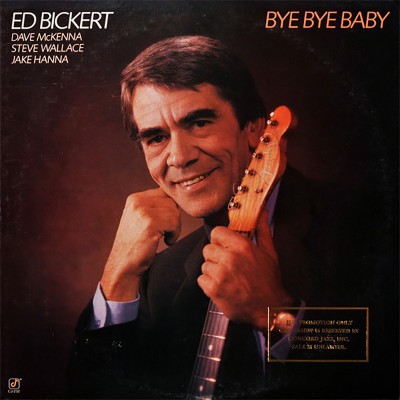 Mixed in with these listening tours, we're attempting to do some remote recording using overdubs and mixing so that there is still a playing element to our meetings. It's been slow going due to technical challenges, but we'll get there. In the meantime I presented Count Basie for our next listening session and asked the students for some suggestions for further programs – I want them to have some ownership of this. One suggested a class on Ed Bickert, another The Boss Brass, and one suggested I do a presentation with tracks from my own musical career. I killed three birds with one stone by presenting a class on Ed Bickert which included some of his best playing with The Boss Brass, among them quite a few tracks on which I played. It was very personal and while I greatly enjoyed putting it together, the challenge was maintaining emotional composure while talking about Ed and listening to his magical playing. I had tears in my eyes and my voice broke several times but I think the students appreciated how close to home it was for me.
It's my hope that this ad-hoc use of the COVID suspension may lead to such listening classes becoming a permanent fixture in the future, whether I'm involved or not. But I hope I am, because listening to music with people and talking about it is just so rewarding. There's not much else I'd rather do.
Toronto bassist Steve Wallace writes a blog called "Steve Wallace jazz, baseball, life and other ephemera" which can be accessed at wallacebass.com. Aside from the topics mentioned, he sometimes writes about movies and food.