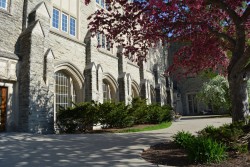 Western University, 1151 Richmond St., North London, Ontario
August 10 to 13, 2017
Contact: Thea Boyd
519-661-2111 x81410 or 519-495-1660
tboyd23@uwo.ca
www.music.uwo.ca/events/360-summer-festival
Deadline: March 19, 2017 (contact coordinator for availability if date has passed)
Cost: $400
Day program (daily hours vary)
A new chamber music festival designed to look at music from every angle. Open to senior high school students (grades 11 and 12) and undergraduate college/university students of violin, viola and cello. With an emphasis on new music, First Nations influences and Canadian music, learn about new trends in a wholly non-competitive environment. Includes chamber music coaching and health-and-wellness activities specifically curated for the well-rounded musician. Workshops range from Haydn to website design. Opening night jam party features Canadian fiddler Shane Cook. Three concerts anchor the festival featuring Ensemble Made in Canada, Geoff Nuttall, Western University faculty members and festival participants. Preference given to artistically-inclined applicants looking to be global citizens who are curious about how to break out from traditions.