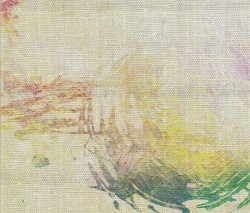 Thread of Creation
Calum Graham
Independent (calumgraham.com)
Like all of us – including some great guitarists – Calum Graham boasts eight fingers and two thumbs on two hands. But it is his singular musical brain that governs it all. And when everything aligns cosmically the result is extraordinary. In fact it is quite magical, because when you put a guitar in his hands (he plays several kinds – acoustic, baritone and harp) the instrument sometimes becomes a chamber ensemble.
On Thread of Creation, his sixth album, Graham takes us right into the heart of his magical world that included the iconic Tabula Rasa. With Graham's hands, the guitar reveals its huge vocabulary of sounds, which with minimalist electronic effects combine to make it sound as big as an ensemble. Graham brings his unique musical insight and musicianship to deploy all of the instrument's capabilities effectively.
From using harmonics and pizzicato to exotica such as "nut-side," "nail-sizzle" and "bi-tone tapping," to combining each with a battery of percussion. (Does his guitar have a drum-set attached, you would wonder.) Graham turns a simple one-to-five-minute song into a poetic miniature. His music is inspired, original and daring, and there are several examples of this on Thread of Creation – such as The Nomad and Ma Lumière – to name but two. Bassist Michael Manring makes In Lak'Ech truly atmospheric; Antoine Dufour does likewise on Absolution. Meanwhile Graham emerges as the pre-eminent artist-technician.