Nathaniel: A Tribute to Nat King Cole
Ori Dagan
Independent ODCD03 (oridagan.com)
Nat "King" Cole & Me
Gregory Porter
Blue Note 5791468
Review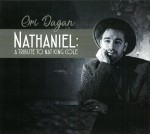 Nat King Cole had an incredibly prolific recording career, producing an astounding 30 albums, despite his early death at age 45. He was a pop artist as much as a jazz singer and piano player, and he was much loved for his velvety voice and gentlemanly demeanour. So it's no surprise that this month we have not one, but two tribute albums to the legendary musician.
Toronto singer Ori Dagan, known for his scat-singing talents, inventiveness and light-hearted tune choices (check out his Super Mario medley on YouTube!), is true to form on Nathaniel: A Tribute to Nat King Cole. With Mark Kieswetter, Nathan Hiltz, Ross McIntyre and Mark Kelso accompanying, we're treated to familiar Cole songs (Nature Boy) and a few lesser known (Lillette), as well as some original compositions inspired by Cole's music and life.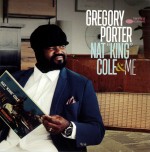 American soul-jazz singer Gregory Porter has come out with a tender tribute to his boyhood musical hero. With the 80-piece London Studio Orchestra – masterfully arranged by Vince Mendoza – featured on most of the tracks, Nat "King" Cole & Me is big, string-laden and lush. Porter's warm voice is similar in tone to Cole's but he doesn't attempt to imitate. His straight, heartfelt delivery allows the lyrics to speak for themselves. Many of the big hits are covered including Mona Lisa and L-O-V-E, and all the emotional stops are pulled out on Smile.
These two albums are so different in style that a Cole fan could do well by adding both to their collection.