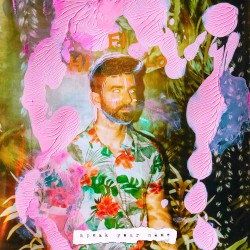 Speak Your Name
HiFiLo (Todd Pentney)
Independent (hifilo.com)
Speak Your Name is the debut solo release from keyboardist/producer HiFiLo, better known as Todd Pentney. Pentney is probably best known for his role in the JUNO-award-winning Allison Au Quartet, though he's active in many genres from modern straight-ahead acoustic jazz to indie, pop and hip-hop. In many ways, Say Your Name can be understood as a synthesis of Pentney's various musical experiences: sweeping, stereo synths give way to dense harmony; athletic solos are juxtaposed with sections of sparse, ethereal melody; relaxed backbeats coexist with pulsing, dance-inflected moments. In and of themselves, these qualities are not new. Over the last 15 years, many recordings that fall under the expansive umbrella of jazz have contained some combination of these features, and Speak Your Name shares some similarities with recent works by Thundercat, Mehliana and Knower. What is unique about Speak Your Name is that Pentney is doing all of this on his own.
With the exception of three special guests (flutist Rob Christian, vocalist Alex Samaras and guitarist Robb Cappelletto) – and some uncredited vocals on the album's final track – Speak Your Name is all Pentney. The end result speaks to a model of musical production that has more in common with modern artists like Flying Lotus and Kaytranada than it does with the kind of jazz fusion that the mention of synths might evoke. With Speak Your Name, Pentney has crafted a beautiful, expansive album, and has thoughtfully reimagined the role of the producer in a jazz setting.