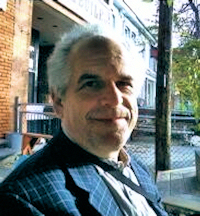 When is a ploy not a ploy?
A word of reassurance or condolence, depending on your musical proclivities. Calling April "opera month", as Chris Hoile does this month doesn't mean every other musical genre vanishes from the scene. But it's an interesting intellectual exercise, applying a particular thematic lens to our monthly snapshot of the musical landscape. If April were an opera festival in Southern Ontario, look at all the stuff that would qualify for the brochure!
Another example of this: I remember going to a very early meeting of an informal group that was to evolve into the Coalition of New Music Presenters of Toronto. It was around the time the TSO was abandoning its stewardship of the annual November Massey Hall New Music Festival. "Well, just take what's going on in new music in November and call it a festival" was my cheerful suggestion (not particularly well received at the time). A marketing ploy, someone called it. Ploys can be good, if they get you seeing things afresh. So, opera month it is. WholeNote says so.
Speaking of festivals …