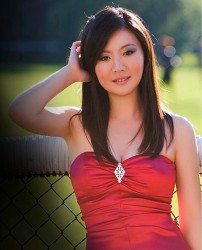 As with any business, there's more to music making than meets the eye. In our last issue, we featured conversations with some of the local live music scene's industry professionals – spanning the roles of acoustician, librarian, set designer and even surtitles operator – who help keep the music happening and the machine running smoothly. Also among those unspoken heroes of this city's musical life are the concert curators – those who do all of the artistic directing and season organizing, and whose job descriptions require a very special type of behind-the-scenes musical genius.
Here follow conversations with three such directors and organizers, each facing their own particular musical milestones. Tricia Baldwin, after 14 years as managing director of Tafelmusik, has just accepted a new position as director of the new Isabel Bader Centre for the Performing Arts at Queen's University, where a whole new series of challenges and accomplishments are in store. Lang-Ning Liu, artistic director of the Toronto International Piano Competition, is in the midst of planning and preparations for the 2014 competition this month. Finally, bassist, producer and composer George Koller is getting the ball rolling with a brand new concert series: International Divas, three all-acoustic concerts that will feature a grand total of 18 renowned female vocalists.
As each of these three curators are carried to new places – or to the next stage of a familiar planning process – they are sure to meet with unique trials and triumphs on the road ahead. Though they won't necessarily be performing under the spotlights themselves in the coming months, they will certainly play a big part in the process of making live local music happen – an accomplishment that concertgoers, co-workers and star performers alike are sure to appreciate.