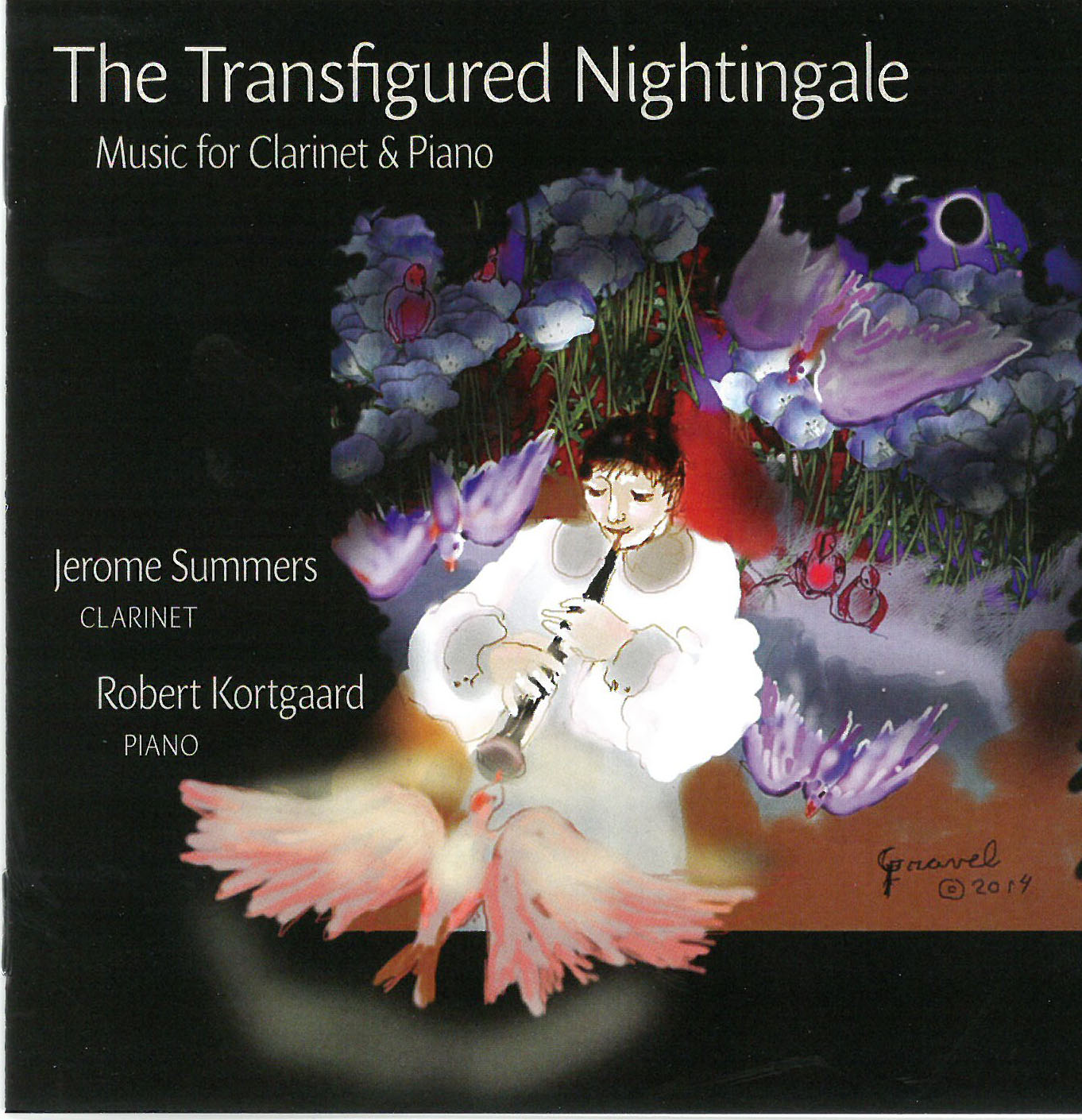 The Transfigured Nightingale – Music for Clarinet and Piano
Jerome Summers; Robert Kortgaard
Blue Griffin Records BGR339
bluegriffin.com
Clarinetist Jerome Summers has completed his "Nightingale" trilogy of recordings, a project he began in 1994. This one, Transfigured Nightingale, comprises mostly works transcribed for clarinet, with the exception of Brahms' Sonata in E-flat Op.120, No.2. Included on a mere technicality (it was transcribed for viola by the composer), it's really here because Mr. Summers loves it, and why not? Late Brahms is balm to the soul of those who play the nerdiest of woodwinds, the exploding cigar of the orchestra.
Summers handles the instrument with ease. His tone on most of the material is smooth and velvety. Michael Conway Baker's Canticle for Ryan (originally for violin) and Marek Norman's Just Think (originally a setting of a poem by Robert Service) are effective if sugary vehicles for Summers' fluid cantabile. Two Shostakovich symphonic extracts offer an austere counterpoint to these selections. I particularly like hearing the scherzo from the Ninth presented as a solo piece with piano. Taking it at just under full-on Russian March Hare tempo, Summers sounds like he'd fit in with any orchestra in the country.
Pianist Robert Kortgaard provides agreement, support and bundles of musicality. He and Summers agreed to a stately set of tempi for the Op.120, playing the part of elder gentlemen rather than impersonating the young Richard Mühlfeld, Brahms' "nightingale." Also included is Rachmaninov's cello sonata, in Summers' own transcription. At a hefty 36-plus minutes, it argues better for the cello than the Brahms does for the viola.