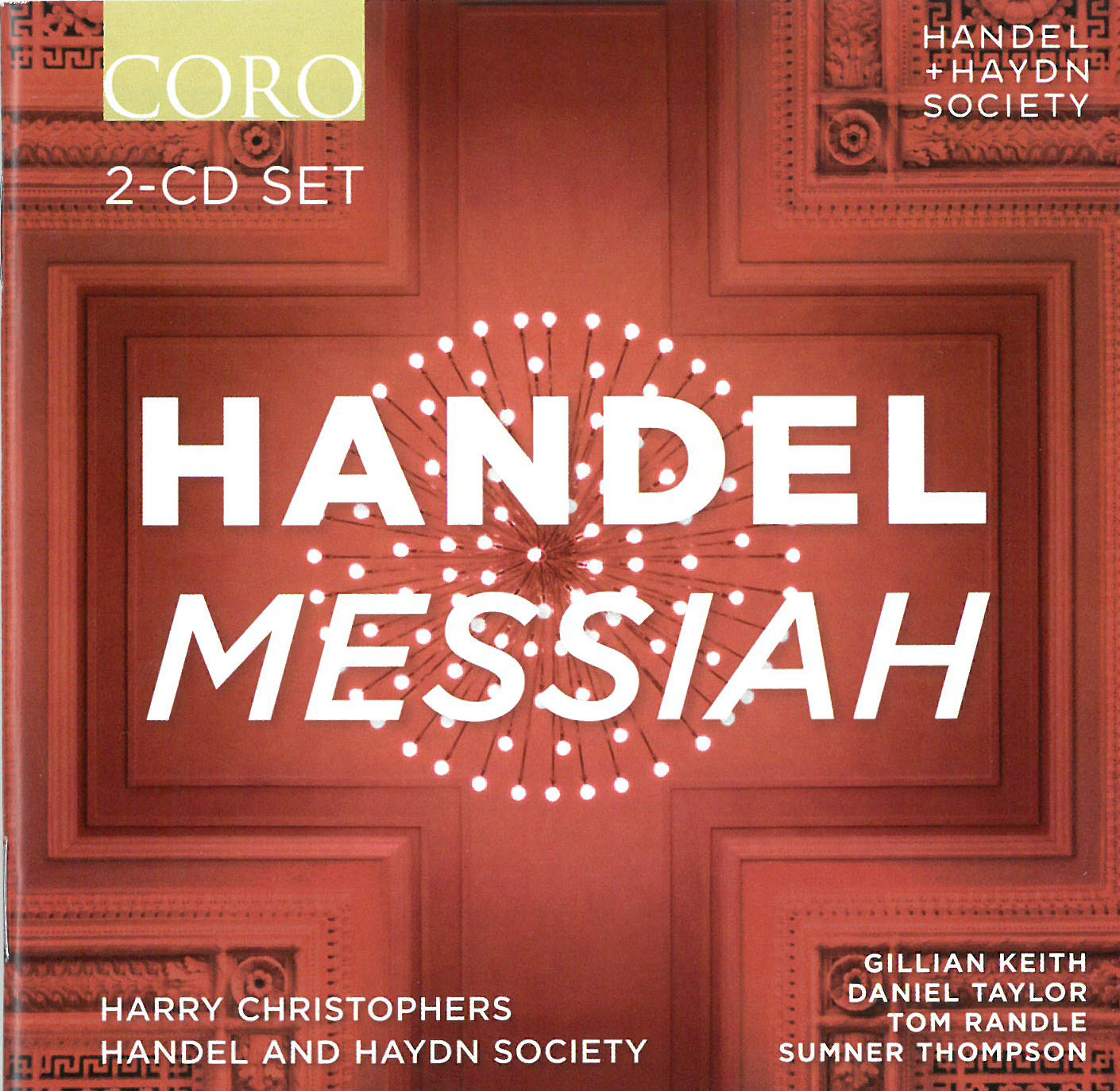 Handel – Messiah
Gillian Keith; Daniel Taylor; Tom Randle; Summer Thompson; Handel and Haydn Society; Harry Christophers
CORO COR16125
The Boston Handel and Haydn Society has had a long and distinguished history. It was founded in 1815 (these recordings mark its 200th anniversary), at a time when Handel represented the old and Haydn the new. Messiah has been important for many years: the Society performed excerpts in 1815, gave the first American performance of the complete work in 1818 and began its annual performances in 1854.
On this recording the soprano (Gillian Keith) and the alto (Daniel Taylor), both Canadians, are superb. I also liked the baritone, Summer Thompson, who is imposing in exactly the right way. I have reservations about the tenor, Tom Randle, who sings with great involvement but also with a great deal of vibrato. The very good orchestra of the Society is now led by "our own" Aisslinn Nosky, who in the past has given us so much pleasure as a member of Tafelmusik, I Furiosi and the Eybler Quartet. Harry Christophers conducts with real momentum and the choir is terrific (just sample them in All we like sheep).
High points: there are many, but I especially enjoyed the soprano's precision in Rejoice greatly, the alto's He was despised (beautifully decorated in the return of the opening section in a way that never obscures the vocal line) as well as the alto-soprano duet He shall feed his flock. Handel originally wrote the duet as a soprano aria and his revision was well judged: the entry of the soprano is magical. When I was asked to review these discs, my first thought was: another Messiah – who needs it? I couldn't have been more wrong.