Choral Scene
Details

Brian Chang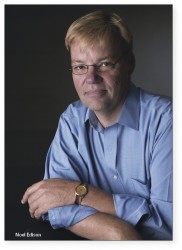 Much as I'd like to be enjoying more of summer sitting on a Muskoka chair in my backyard with the sun beaming down on me, the pull of the new arts season is beckoning us all forward into fall.
Exciting things are ahead over the next few months: a 20th anniversary celebration of Noel Edison at the helm of the Toronto Mendelssohn Choir with Mendelssohn's Elijah; composer Ola Gjeilo (whom I wrote about at some length in last April's issue) is being featured as part of the third edition of Choral Encounters – "Luminous Festival"; The Lord of the Rings – The Fellowship of the Ring is being done by the Toronto Symphony Orchestra and the Toronto Mendelssohn Choir at the beginning of December; and this is just a taste of the big events coming up this fall for our choirs (and of the intensity of the rehearsal and preparation about to get under way).
If you're like me and want to hold on to summer a bit longer, our summer festival greats, the Stratford Shakespeare Festival and the Shaw Festival, continue to offer some tantalizing musical theatre munchies: A Chorus Line and A Little Night Music at Stratford and Sweeney Todd and Alice in Wonderland at Shaw. Closer to home, the Lower Ossington Theatre productions of Mamma Mia! or West Side Story may entice. Mirvish Entertainment's Matilda continues to be the hottest ticket out there right now. Dates and locations vary. Check our listings.
If you're looking for choral concerts, most won't be forthcoming until October or later, as ensembles return from summer and spend September adjusting and rehearsing. An exception: MOSAIC Canadian Vocal Ensemble presents a concert featuring Karl Jenkin's Te Deum, and his well-known work The Armed Man: Mass for Peace. September 24 at 7:30pm in St George's Cathedral, Kingston.
Check into your subscription series for choral music and other artistic endeavours across the region. Subscriptions are important stabilizers in our artistic communities. From Buddies in Bad Times Theatre to the Orpheus Choir to the Aga Khan Museum, subscribers are a key component for the financial viability of our arts organizations. Subscriptions also ensure that you have access to some of the world's best art across the region including access to the best seats, sightlines and acoustics. Make sure your subscriptions for the upcoming year are set!
A Luminous Choral Experience
As mentioned, Ola Gjeilo comes to Toronto as part of Choral Encounters 2016 – "Luminous Festival." Gjeilo is sponsored by Yorkminster Park Baptist Church, in collaboration with the University of Toronto Faculty of Music and the Orpheus Choir of Toronto. His work is increasingly becoming part of standard choral repertoire; the GTA region routinely features many of his dozens of compositions.
The majority of the festival is private masterclasses and sessions with Gjeilo and other choral teachers from the region. But the festival culminates with "Luminous Night" a gala concert on October 15 at 7:30pm in Yorkminster Park Baptist Church, Toronto. This grand celebration of his work will include a full presentation of Sunrise Mass with the Talisker Players and also includes Ubi Caritas, Northern Lights, Eternal Sky, and (one of my top choral songs) Serenity. Voices will be provided by the massing of Exultate Chamber Singers, Orpheus Choir, Resonance, the University of Toronto MacMillan Singers and Women's Chamber Choir and Yorkminster Park Baptist Church Choir. See more at luminousnightfestival.com.
I have written on the Sunrise Mass before, a remarkable collection of Latin text set to lush beautiful melodies. Using the cycle of a day, from morning to evening to mirror that of life, Gjeilo's work is an evocative invitation to contemplation and intimacy. It is indeed his art and skill as a composer that the music is both grand and thick in sound, yet intimate and personal in execution. He writes in the notes to his piece Contrition: "I feel that my music should be bigger than me, bigger than my everyday concerns as a human being – concerns that may seem incredibly important in the moment but, in the grand scheme of things, really don't amount to much when compared to the great mystery of life and the universe."
Gjeilo is especially good at combining quicker, energized vocal lines (or string lines) with slower, poignant melodies. These undulating lines, such as those in Tundra, Contrition or Movement 2 of Sunrise Mass, give an insistence and texture to his music. In setting up listener's ears to hear these lines, he is most successful in reaching the thick, large chords that texturize his music later on. Appropriately, the word "lush" is most often used to describe his work.
A perceptive listener will notice that incremental semi-tone movement both up and down amongst his lines will create a sparkling essence to the music. Invariably, the sparkle resolves towards the end of the piece, leaving a consonant sound. Most often, it is that Gjeilo introduces the start of a chord with its dominant note before providing the full chord one or two bars later. It's an accessible, pleasing way that music hits the ear.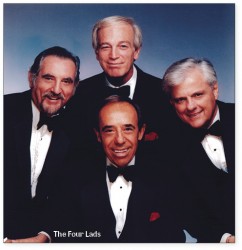 Craving Nostalgia: As a child in the early 90s, I grew up listening to the Motown records my father played frequently. Doo-Wop and golden age pop have influenced my musical tastes since then. Remarkably, many of these groups that began in the 50s and 60s continue to perform. ARB Productions, a Toronto based company, specializes in nostalgia performers.
ARB presents the Four Lads and the Four Aces at the Palais Royale on September 26 at noon and 7pm for a full meal and dinner. The Four Lads are homegrown talent having gone to St. Michael's Choir School and most found fame with their hit Moments to Remember and No, Not Much. The Four Aces hail from the U.S.A. and have had their share of hits including Love is a Many-Splendored Thing and Stranger in Paradise.
This should prove to be a lovely lunch or dinner at an unparalleled historic location. Lunch, martini, a dance or two right on the waterfront – it sounds lovely!
Choir Open Houses
With all this great fun ahead for the start of the musical season, you should join a choir! Many choirs host open houses to see how rehearsals go, check out the conductors and experience the overall vibe of a choir. Most choirs will be happy to welcome spectators for the first few rehearsals. Consider going and more importantly, joining! A few I know about are:
Hart House Singers, September 12 and 19, 7:45pm Hart House Great Hall, University of Toronto.
Orpheus Choir, September 13, 7pm, Yorkminster Park Baptist Church.
Etobicoke Centennial Choir, September 13, 7:30pm, Humber Valley United Church.
Westeros: Finally, later this year, on March 4, 2017 for one night only, Westeros will descend on the Air Canada Centre. Game of Thrones Live is coming with composer Ramin Djawadi at the podium. I'm mentioning this early as this event already has incredible buzz and will completely sell out, so you will thank me later! Featuring a full orchestra and a full, mixed-voices choir set to a multimedia show including pyrotechnics, this isn't an event to miss. Tickets available on Ticketmaster.
Follow Brian on Twitter @bfchang Send info/media/tips to choralscene@thewholenote.com
Details

Brian Chang
As we voyage into the beauty of summer and the winding down of the regular 2015/2016 choral season, it has been my pleasure to write this column over the last year. One fascinating theme for me, as an active singer and performer, and as a regular attendee of concerts in the region, has been how often choral music finds itself at the crossroads of the secular and the sacred. From a Eurocentric perspective this comes as no surprise: much of what we revere as choral singers is deeply rooted in biblical and church liturgy - Handel's Messiah, Mendelssohn's Elijah, countless requiems, oratorios based on stories and teachings from scripture. Less evident, from that perspective, is the extent to which choral music is inseparable from global spirituality. We are lucky to be in Toronto, a truly global village where we can interact with, learn from, and be humbled by the myriad diversity of the human voice, human spirituality and music.
One great case in point is the Aga Khan Museum which has hosted a variety of fabulous musicians from across the world. Qawwali is a devotional, passionate music inspired by Sufi tradition and the California-based Fanna-Fi-Allah Sufi Qawwali Party will perform it at the museum, August 4. This youthful group will bring us sounds and words that have been part of South Asian culture for over 700 years, showing us the harmony of the sacred and secular at play. I hope their programming goes from strength to strength, and that more institutions like this emerge as our city's cultural landscape continues to change.
Reflecting on the past season, the year has been an extraordinary choral soundscape: 1000 performers in Luminato's staging of Murray Schafer's Apocalypsis; several opportunities to experience contemporary throat singing with Tanya Tagaq; fans coming together to sing choral tributes to David Bowie and Prince; a diverse series of Ismaili and other South Asian works by the Aga Khan Museum; an unusual Messiah under Sir Andrew Davis with the Toronto Mendelssohn Choir and the TSO; and the voices of so many children, in the region's children's choirs and guests from around the world. Choral City isn't just humming, it is belting a message of hope across the region!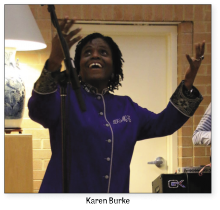 Gospel Music – Community in Action: Karen Burke, a York University professor specializing in music education and gospel music, is also the director of the Toronto Mass Choir. She's incredibly in demand as a clinician and teacher. She talks about the music, but it is clear that people are the key to her approach and to her appeal as an educator and expert. The community that is built, the stories, the personalities, and the love of them all coming together – this is the core of gospel music. An opportunity to talk to Burke immersed me in all the things I like about choral music – love, sharing music in ensemble and being part of something much greater than ourselves.
One of the key abilities of a great conductor is to be able to build an ensemble of people, not just singers. As a professor, Burke takes a unique approach. "Our first class is about making memories. How do you intentionally learn the names of your children so they feel like people and not just voices?" She tells a story that shows how deeply she cares about the singers she works with, and how she is changed by those experiences. In this way, grief becomes joy, and fear can become wonder – for everyone involved – and it all comes out in the music.
I reveal to her my own ignorance of the place of gospel music in Canadian history, and it prompts our conversation. Burke situates gospel music in its Toronto context citing the work of colleagues who have studied the growth and experience of gospel music, in the region and in how it has shaped the very fabric of choral history. "It is part and parcel of our history here; our choral history, our musical culture," she says. "And then it's only a few steps away from remembering how much gospel music is part of our mainstream and what it has done in terms of making our ears more familiar to the different harmonies we hear. And especially how it is has influenced popular music. That is why, working with young people, it is so readily accessible and why they love it. So many [mainstream] harmonies and performances are taken directly from gospel music. So it's an easier sell to people we want to reach as we try to keep choral music alive."
She's absolutely right. So much popular music has been directly influenced by gospel music. It is a musical vernacular that everyone is familiar with, even if they don't know what it is. Examples include: Lisa Fischer and the backing vocals in Gimme Shelter with the Rolling Stones; NSync's bridge in This I Promise You; Beyoncé's chorus in Halo; the end of Lady Gaga's Born this Way; the Book of Mormon's Hasa Diga Eebowai; and pretty much anything ever done by Motown. We know the sounds, the harmonies, the bridges into a full-step key change, the call and response, the dominant harmonies – gospel has been part of music for a very long time. This is indeed our music. Is it any wonder that Burke can get youth engaged in choral music and singing at the top of their lungs? This is accessible music and it is also youthful music with a deep local history.
She also talks about how the rote nature of most gospel music requires musicians to use their skills in a different way instead of relying too heavily on sheet music: "What's on paper is only three quarters of what you need…there's this phenomenal thing called listening. It's an incredible tool." She finds herself constantly surprised by the hesitancy of choristers who don't think they can sing without music, and then "their eyes come up out of the folders, out of the music, and the sound is just there." It's transformative not only for choristers but their directors as well.
Every time one performs gospel, she says, the energy, the feeling, the personality will be different (in contrast to much Eurocentric choral music where we seek to evoke the original intention of the composers as exactly as possible. Gospel music often demands of us to be different and new, every single time. "It's about what you do for the music personally. When you're given that permission to be personal, and the choir relates to it, it provides a whole different take on things. People can give more," she says.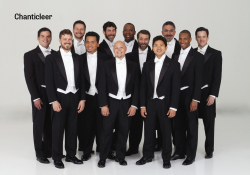 The Toronto Mass Choir is a prolific performing and recording group. I highly encourage you to check them out; their full gamut of experience is available on Google Play. Karen Burke and the Toronto Mass Choir will present a concert as part of the TD Toronto Jazz Festival on Sunday June 26 at 12:30pm, Nathan Phillips Square.
Summer Festivals: As the regular musical season winds down, there are still many opportunities to catch fantastic music across the region. I hope to see you at some of the performances I have highlighted here, and please look at the listings of the other summer festivals in the region. There is choral music happening everywhere!
The Elora Festival: The Elora Festival continues to provide world-class musical performances in an adorable rural Ontario setting. There is a lot of choral programming over its 16 days. On Friday July 8 at 7:30pm the Toronto Mendelssohn Choir joins the Elora Festival Singers and the Festival Orchestra in an opening night gala featuring a brand new commission, River of Life by Timothy Corlis, as well as Mozart's Requiem. July 10 at 4pm is "The Glory of Bach" featuring Bach's Mass in G Minor and more. The incredibly popular all-male chorus Chanticleer performs on Friday July 15 at 7:30pm. Don't miss a chance to hear Haydn and Mozart on Friday July 17 at 4pm featuring the Elora Festival Singers and the Festival Orchestra in Mozart's Vesperae solennes de confessore and Haydn's Lord Nelson Mass, a fantastic double bill. The Elora Festival Singers present "Choral Mystics II" including two new premieres by British composer Patrick Hawes. Hawes will be present as the singers record these premieres on Thursday July 21 at 7:30pm. In the year of Queen Elizabeth's 90th birthday, the festival presents "Coronation Anthems," music by Handel on July 23 at 4pm. The festival closes on July 24 at 2pm with the Montreal Jubilation Gospel Choir. See elorafestival.ca for all the listings and locations. Most performances are in a variety of intimate venues.
Toronto Summer Music presents the Theatre of Early Music with Daniel Taylor in a reconstruction of the music that accompanied King George II's ascension to the throne in 1727. Music by Handel, Purcell, Gibbons and Tallis is featured, Tuesday July 26 at 7:30pm, Walter Hall.
The Brott Music Festival presents its 29th season, featuring a variety of fantastic music across the Hamilton area. The first choral performance is Beethoven's Ninth on Thursday June 30 at 7:30pm at St. Thomas the Apostle Church, Waterdown. Brott presents Classic Blend in"Songs of the Seasons in Ladies Barbershop Style," a rare chance to hear a female barbershop ensemble, Saturday July 23 at 7:30pm, Zoetic Theatre. The season closes with Verdi's Requiem on Thursday August 18, 7:30pm at the Mohawk College McIntyre Performing Arts Centre.
Follow Brian on Twitter @bfchang Send info/media/tips to choralscene@thewholenote.com
Details

Brian Chang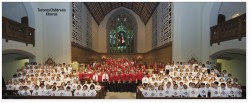 I sing in the Toronto Mendelssohn Choir (TMC) as a tenor and have for the last three seasons. It's my primary musical outlet. What is surprising to some people is that we have to audition every year. Every year we have to audition to get back into the choir. When I mention this to non-TMC choristers, they shudder. It is uncommon and stressful to do this year after year. Most people audition once for their choirs.
The result, though, is a rather rigorous process that allows an artistic director of an ensemble to choose and build the sound they are looking for. I'm happy to say that I've been part of that "sound" for the last few years and I hope to for many more. So yes, I am auditioning this year yet again, and this time I've chosen an Aaron Copland ditty. A sweet little folk song, 90 seconds long. Perfect for an audition.
Auditions can be a scary process unique to the arts. Most other professions will interview once for a job and that's it – they're set. Performing artists must repeatedly subject themselves to scrutiny and criticism. Ultimately, I believe this leads us to be stronger artists, but auditions can also be demoralizing and disempowering. However, none of us choristers feel the pressure of auditions the way a dancer or actor does – their very livelihood depends on successful auditions. So my once-a-year audition for the Mendelssohn Choir is just fine with me. I encourage you all to go out and audition for an ensemble – great things could lie ahead for you!
(There are 116 choirs, some auditioned, some not, for you to choose from in this issue's WholeNote Canary Pages, so no excuses!)
(May)Days of Performances
Sing! The Toronto Vocal Arts Festival runs from May 7 to 15 with events throughout the city. A few to highlight: The Ruach Singers present their unique contemporary a cappella take on the traditional Shabbat morning service on May 7 at 9:45am, Beth Sholom Synagogue, Toronto. Festival headliners, Naturally 7, blend their stunning voices into a mind-blowing instrumental collage in their always-fun take on a cappella music on May 13 at 7:30pm at Jane Mallett Theatre, St Lawrence Centre for the Arts. And after 39 years, Toronto-based group The Nylons are heading towards retirement (although it will take them a year to get there!)with a Farewell Toronto Concert May 14 at 8pm also at Jane Mallett Theatre.
Oakville Children's Choir presents "Raise Your Voice!" featuring the mass power of 200 kids from all six program choirs that make up the organization. Repertoire includes an arrangement of Phillip Phillips' Home, Indodana a traditional Xhosa arranged by Michael Barrett and Ralf Schmitt, and The Little Road by Moira Smiley. The OCC Senior Choir will be working with Smiley as guests of the Pacific International Choral Festival in Oregon in July. Catch them on Saturday, May 7, at 3pm at the Oakville Centre for the Performing Arts.
Toronto Children's Chorus presents "Music of the Spheres" featuring mezzo-soprano Krisztina Szabó. Features include Franz Schubert's Ständchen and John Greer's Beginning of the World. Saturday May 7 at 3pm, Toronto Centre for the Arts.
WomEnchant Chorus and Drummers and guests, the Rainbow Chorus, offer a presentation titled "Sing and Drum for Peace, Justice, and Our Planet," featuring works by Jeff Hale, Eric Whitacre, and much more. Saturday May 7 at 7pm, Trinity United Church, Grimsby.
Mississauga Festival Chamber Choir presents "Choralia Canadiana" this month. At their Spring Serenade concert last month of Ola Gjeilo's Sunrise Mass, artistic director David Ambrose encouraged audiences to check out this rambunctious show. Featuring Mary Lou Fallis, of Primadonna fame, and piano sidekick Peter Tieffenbach, the show will be a hilarious musical history of choral singing from cavemen to the modern day. The more ordinary works featured will include Canadian Imant Raminsh's In the Night We Shall Go In, Stan Roger's arrangement of Fogarty's Cove, and Scott MacMillan's Celtic Mass for the Sea. Saturday May 7, at 8pm, Hammerson Hall, Living Arts Centre, Mississauga.
Tri-City area jewel – the Grand Philharmonic Chamber Choir presents "The Spirit Sings," with excerpts from Rachmaninoff's Vespers, Christos Hatzis' De Angelis, and John Tavener's Syvati. Saturday May 7, at 7:30pm, St Matthew's Lutheran Church.
Elmer Iseler Singers present "Musical Friends," including Jason Jestadt, the winner of the 2015 Ruth Watson Henderson Choral Composition Competition. The Bach Chamber Youth Choir will join the Singers. Sunday May 8 at 4pm, Eglinton St George's United Church.
Upper Canada Choristers present "Our Home and Native Lands" featuring an interesting mix of diverse music. Highlights include Stephen Hatfield's Cantando flores, Laurie Evan Fraser's Who Can Sail, and songs from Japan, Korea, France, and Ecuador. The Choristers will be joined by the Junior Choir of Montrose Public School and Cantemos. Friday May 13 at 8pm, Grace Church on-the-Hill, Toronto.
The Music Department of North Toronto Collegiate Institute presents Mozart's Requiem featuring the North Toronto Choral Ensemble and the North Toronto Symphony Orchestra. Two performances: May 13, 7:30pm and May 14, 6pm at North Toronto C.I.
The Toronto Symphony Orchestra presents Shostakovich's Symphony 13 "Babi Yar." Last month, WholeNote publisher David Perlman featured a conversation with York University music professor emeritus, Sterling Beckwith, on the work. A monumental piece of art that emerged from the Soviet Union, Babi Yar is a political statement that responds to the Nazi massacre of over 100,000 people in World War II. The Russian text is difficult and hard to sing and the task falls to the basses of the Amadeus Choir and Elmer Iseler Singers, augmented by many others, recruited by Iseler/Amadeus conductor Lydia Adams. Holding the baton is Andrey Boreyko, a Russian conductor trained at the Rimsky-Korsakov Conservatory in Saint Petersburg and formerly music director of the Winnipeg Symphony Orchestra for six years. The TSO presents this "Civic Oratorio" on May 13 at 7:30pm and May 15 at 3pm.
Tallis Choir of Toronto: Shakespeare's myriad works have long inspired great music, much of it choral. In "Our Good Wills: The World of Shakespeare & Byrd," the robust and talented Tallis Choir of Toronto under Peter Mahon will present several of these inspirations from works such as All's Well That Ends Well, Hamlet, Twelfth Night, The Merry Wives of Windsor and The Tempest. Several pieces by Shakespeare's contemporary, William Byrd, will be featured as well, including his popular Te Deum. Saturday May 14, at 7:30pm, St. Patrick's Church, Toronto.
The Yellowknife Youth Choir visits Toronto and joins the Bach Children's Chorus and the Bach Chamber Youth Choir in "Songs of the Wanderer: A Spring Celebration." Both Bach Choirs visited Yellowknife and Western Canada in late March 2016, so this is a reciprocal visit. They combine again to feature works by Mendelssohn and Rodgers & Hammerstein. Saturday May 14, 7:30pm, Toronto Centre for the Arts.
ChoralWorks Chamber Choir presents "A ChoralWorks Tapestry," featuring Gabriel Fauré's Requiem and music from Les Misérables, May 14, Trinity United Church, Collingwood.
City Choir, a super-accessible and welcoming ensemble, performs "Freedom is a Voice." The family-oriented set list features arrangements of popular songs such as MLK by U2, Blackbird by Sarah McLaughlin and Freedom is a Voice by Bobby McFerrin. Tuesday May 31, 7:30pm, St Peter's Anglican Church.
And speaking of super-accessible, the VIVA! Youth Singers of Toronto have a fun, new, world premiere of The Sword in the Schoolyard, a children's opera by Dean Burry, with music and libretto by Burry, music direction by VIVA! artistic director, Carol Woodward Ratzlaff, and direction by David Ambrose; June 3 and 4 at 7pm, June 5 at 2:30pm, Daniels Spectrum.
The Amadeus Choir performs "Serenade to Music," featuring Ralph Vaughan Williams Serenade to Music, Schubert's To Music, Britten's Hymn to St Cecilia and more; June 5 at 7pm, Eglinton St Georges United Church.
21C: the Royal Conservatory's new works festival has a host of very interesting pieces to check out. The festival runs from May 25 to May 29 with all performances at the RC's Telus Centre for Performance and Learning. A couple of highlights:
In my columns I frequently mention Tanya Tagaq and her unique, powerful interpretation of throat singing. She will be performing with one of the most prolific new music ensembles in North America – The Kronos Quartet. They open the festival with a host of premieres including Sivunittinni (The future children) by Tagaq herself, May 25 at 8pm, Koerner Hall.
"21C After Hours: Blackout," brainchild of composer John Oswald, will take place entirely in complete darkness. Presales for it were so successful a second performance was added to meet demand. As we go to press, there are still tickets available for the 8pm show (the 10:30pm is officially sold out). There will be four world premieres featuring the Element Choir under artistic director Christine Duncan. A master of improvisation and a pioneer of choral improvisation, Duncan is also known for her frequent and fruitful collaborations with fellow 21C performer Tanya Tagaq. The Element Choir will be joined by the Radiant Brass Ensemble and we've also been promised special surprise guests; May 27 at 8pm and 10:30pm, Conservatory Theatre.
Follow Brian on Twitter @bfchang Send info/media/tips to choralscene@thewholenote.com.
Details

Brian Chang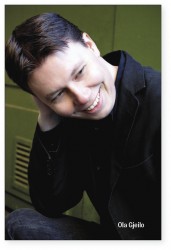 Lyrical, lush, evocative, and stirring – all words that help describe Sunrise Mass by Ola Gjeilo (pronounced Yay-lo). He is a new composer to me and one that I have been mesmerized by as I delve into his repertoire. First premiered in Oslo, Norway, in 2008, Sunrise Mass has captured the imagination of choirs across the world. It had its Toronto premiere in the final concert of the Orpheus Choir's 2014/2015 season. But I have the Mississauga Festival Chamber Choir and artistic director David Ambrose to thank for my introduction to Gjeilo's music as they present this work in "Spring Serenade" on April 2 at 8pm.
Gjeilo is a Norwegian-American composer educated at the Norwegian Academy of Music, Juilliard and the Royal Academy of Music in London. He is composer-in-residence for the popular British a cappella octet – VOCES8 (who were in Ontario last fall on their first-ever Canadian tour which included a stop at the Elora Festival, both in a solo concert and in a joint one with the Elora Festival Singers and Studio de musique ancienne de Montréal in the Bach Mass in B Minor under Noel Edison). Ola Gjeilo himself will be in Toronto in the fall as part of a festival of his work sponsored by the University of Toronto, Orpheus Choir and the Yorkminster Park Baptist Church. Before then, there are lots of opportunities to enjoy his work over the next month – make it to as many as you can!
Gjeilo's Dark Night of the Soul makes an appearance as part of the Hart House Chorus spring concert, April 3 at 4pm. Conductor Daniel Norman leads the Gjeilo and Haydn's Missa in tempore belli (Mass in Time of War). For this free concert, donations are being accepted on behalf of Sistema Toronto, a free, accessible childhood music education organization that started in Venezuela. Great Hall, Hart House, Toronto.
The Kingston Choral Society and Kingston Community Strings present "Sunrise: A Musical Celebration." Gjeilo's Sunrise Mass will be performed along with Spring from Haydn's Seasons, selections from Schubert's Mass No.2 in G Major and Aaron Copland's The Promise of Living on April 22 at 7:30pm.
The Cantores Celestes Women's Choir present Gjeilo as part of "Songs of the Universe" on April 23 at 7:30pm. Director Kelly Galbraith features Gjeilo's Song of the Universal which was inspired by the Walt Whitman poem of the same name. Also included are the world premiere of Sergey Khvoshchinsky's Hymn to Her Hands and the Canadian premiere of Mozart's Missa in C Major (Sparrow Mass) arranged for female voices, and more. Cantores will mark this performance with a donation to support Syrian refugees to Toronto. April 23, 7:30pm, Runnymede United Church, Toronto.
Markham's Village Voices present "Faces of Love," featuring Gjeilo's The Ground, an adaptation of the final movement of his Sunrise Mass. Other works include Bernstein's West Side Story and Whitacre's Five Hebrew Love Songs. May 7 at 7:30pm.
VOCA Chorus of Toronto presents "Vast Eternal Sky" on May 7 at 7:30pm. Artistic director Jenny Crober has chosen to feature Gjeilo's Across the Vast, Eternal Sky, a beautiful musical setting to text by Charles Anthony Silvestri, inspired by the idea of a phoenix. The first half of the concert will feature the Fauré Requiem accompanied by the Talisker Players. Other works by Daley, Lauridsen and more promise to make this a most lovely evening.
Just the First Weekend!? On the first weekend of April alone, there is so much happening on the choral landscape it's almost demoralizing. It's as if every choir in the region has conspired to compete for your attention. From Kingston to London, there is a performance on everything from Broadway to Gospel. Here are some highlights: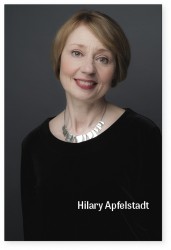 Hilary Apfelstadt is well-known in the choral community and has had a hand in the choral education of many conductors and students around town as director of Choral Programs at the University of Toronto. As well as director of several choirs at U of T, she also conducts Exultate Chamber Singers. April 1 at 8pm Exultate presents "Stories of Love and Longing," featuring Brahms Op. 52 Liebeslieder Waltzes, Palestrina's Sicut Cervus and several other works by Britten, Vissell, Jeff Enns, Mechem and more on.
On April 3 at 2:30pm, Apfelstadt is back, leading the University of Toronto choral ensembles in "Heart Songs," an end-of-term concert featuring the University of Toronto Symphony Orchestra, Women's Chamber Choir and Men's Chorus. Highlights include music by Timothy Corlis set to a poem by Mohawk poet Pauline Johnson: Heart Songs of the White Wampum (which was a joint commission with Elektra Women's Choir, Vancouver, and Bella Voce Women's Chorus, Vermont). Beethoven's Choral Fantasy will join all the musical forces together. Doctoral Choral Conducting Candidates Elaine Choi (Timothy Eaton Memorial Church), Mark Ramsay (Exultate) and Tracy Wong (Mississauga Festival Youth Choir and Young Voices Toronto) join Professor Apfelstadt in marshalling the choral forces.
The Toronto Northern Lights Chorus is the 2013 Barbershop Harmony Society World Champions. These "Silly plants" (YouTube them, seriously, it's amazing) made Toronto proud with their award-winning top-place finish at the Air Canada Centre and are returning to defend their title at the international convention in Nashville later this year. They present "Genius of Music" with an ensemble from the Toronto All-Star Big Band on April 2 at 2pm and 7:30pm.
The Toronto Children's Chorus and the Cawthra Park Secondary School Chamber Choir team up for "Good Vibrations." The TCC main choir was on tour in Boston and New York City at press time. With stops at Sanders Theatre in Boston, Carnegie Hall in NYC and the Aaron Copland School of Music, they were also invited to sing at the Canadian Consulate for the Prime Minister who happened to be in town. What a treat for those kids! Catch them in action back home on April 2 at 4pm.
Barrie's Choralfest presents "A Night at the Opera: Bizet's Carmen in Concert," featuring the Lyrica Chamber Choir, King Edward Choir, Bravado the Huronia Symphony Orchestra and various soloists. This grand and well-loved work is sure to provide a stellar evening of music. April 2 at 7pm.
Univox and Florivox are two of the busiest and most accessible community choirs out there in Toronto at the moment. Dallas Bergen, founder and artistic director is on a sabbatical, so in his stead, accomplished soprano, Univox sub-conductor and actor Tahirih Vejdani has taken the reins. Vejdani conducts Univox in a presentation of "Everything Beautiful: The Music of Broadway," featuring cabaret superstar Chris Tsujiuchi and performers from Theatre 20's composium and conservatory in hit songs from West Side Story, The Phantom of the Opera and Wicked on April 2 at 8pm.
Florivox, usually helmed by Vejdani, is being led by Gillian Stecyk in "Shadows and Light: A Journey Through Dark Corners and Open Spaces." In community partnership with Red Door Family Shelter – one of the only shelters in Toronto that accepts families in crisis – Florivox will present songs by Adam Guettel, Leonard Cohen and more on April 3 at 3pm.
The Etobicoke Centennial Choir presents "When Daffodils Begin to Peer," featuring Paul Halley's Love Songs for Springtime and Holst's Choral Hymns from the Rig Veda amongst others on April 2 at 7:30pm.
The Karen Schuessler Singers present "London Composers Exposed! Creativity Up Close and Personal." Featuring works by local composers, the event is followed by a post-concert reception and a chance to meet the composers and artists on April 2 at 8pm.
Carmina Burana – Carl Orff's unrivalled musical masterpiece of medieval monkish debauchery – continues to be an impressive display for an effective choir. The Amadeus Choir will doubtless do the work justice, with the added support of the Buffalo Master Chorale and the Bach Children's Choir on April 3 at 4pm.
Other great works this early spring:
The Elmer Iseler Singers and Toronto Ukrainian Male Chamber Choir join Vesnivka Choir's "50th Anniversary Gala Concert" on April 17 at 3pm in Glenn Gould Studio. Conductor Halyna Kvitka Kondracki founded the Vesnivka Ukrainian Women's Choir in 1965.
The Oakville Choral Society presents "Wings of a Dove," featuring works by Mendelssohn, Haydn, Mozart, Beethoven and Brahms on April 22 and 23 at 7:30pm.
The Achill Choral Society presents "Celtic Spirit," featuring Irish, Scottish and Eastern Canadian songs including Londonderry Air and Fogarty's Cove. In true Celtic fashion the Achill Choral Society will be joined by NUÀ, a traditional trio featuring fiddle, guitar and bodhrán (Celtic drum) on April 23 at 3pm in Alliston and April 30 at 7:30pm in Caledon.
Just before the end of the month you can catch the Toronto Mendelssohn Choir's presentation of Haydn's The Creation. An ever-popular piece, Haydn's classical masterpiece fits very comfortably in the ear and is always a treat. Look for me in the tenor section on April 27 at 7:30pm in Koerner Hall.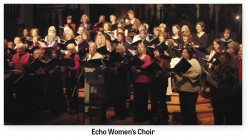 Echo Women's Choir presents "Songs of Hope and Resistance: Celebrating May Day and International Workers' Day." A bold idea, Becca Whitler and Alan Gasser lead Echo in a variety of labour-themed works including Chilean Victor Jara's Plegaria a un Labrador (Worker's Prayer); French revolutionary song Le temps des cerises and more, on May 1 at 3pm.
The combined talent of Chorus Niagara, Choralis Camerata and Chorus Niagara Children's Choir join with TorQ Percussion Ensemble and pianists Karin Di Bella and Lynne Honsberger in a compact, but-no less powerful version of Carmina Burana on May 7 at 7:30pm. The Toronto Mendelssohn Choir used a similar format in its performance with TorQ in 2012 and it was very effective.
Univox will join Masterworks of Oakville in a presentation of Mendelssohn's grand Elijah on May 7 at 8pm in Oakville and May 8 at 4pm in Toronto. Always a pleasure to hear, this magnificent piece of music was once more popular than Handel's Messiah.
Finally, make sure to check out singtoronto.com to see all the fun of Sing! The Toronto Vocal Arts Festival running from May 4 to 15. We will have much more about this festival in the May issue of The WholeNote.
Follow Brian on Twitter @bfchang Send info/media/tips to choralscene@thewholenote.com.
Details

Brian Chang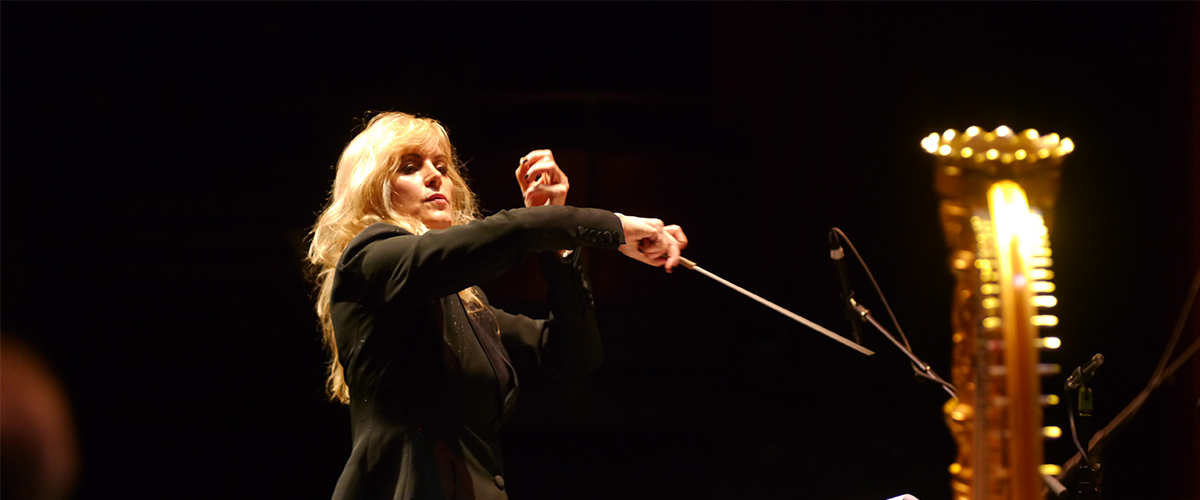 "…It's important that we also treat games as art, and when the opportunity comes along to engage with games as works of art that we take advantage of that opportunity" – Matt Sainsbury, Editor-in-Chief, Digitally Downloaded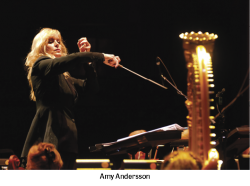 Easter marks the second busiest time of the year for the choral community, second only to Christmas. But even though much of this month's column will be devoted to these wonderful musical opportunities, I thought I'd start out by focusing on something not often written about in Toronto – video game music.
The Legend of Zelda Symphony of the Goddesses – Master Quest arrives for one night, March 19, 8pm at the Sony Centre on its international tour. This updated show returns with some of the most iconic video game music ever written, including music from the newest game, "Tri Force Heroes." It is a massive entertainment event that always sells out, so it doesn't need our help. But I am highlighting it here for a number of reasons: it is a chance to see a talented female conduct a major work in Toronto; there is a lot of choral music in it and not all of it is English; I have friends who have sung it and really enjoy the energy of the music; normally, travelling shows like this won't even bother to hire a choir; they'll just record sung chords to a synthesizer and use that; so this is a nice treat; oh, and it's really, really fun.
Japan has long embraced both gaming and music, having done live performances of video game music as early as 1991. In 2005, the very first video game concert by the LA Philharmonic in the Hollywood Bowl saw 11,000 attendees. In 2011 and 2012, the London Philharmonic recorded The Greatest Video Game Music, volumes one and two. These were huge hits and topped classical charts. The widely popular German Symphonic Game Music Concerts take place annually in the Cologne Philharmonic Hall. This is a major art form and an incredible source of new performance opportunities for both choirs and orchestras.
In Zelda, composer Koji Kondo's music has been arranged into a full four-movement symphony for choir and orchestra with a host of smaller pieces representing 18 games over 30 years. Conductor Amy Andersson touring along with executive producer Jason Michael Paul, leads the Tallis Choir and the Kitchener-Waterloo Symphony Orchestra.
Andersson, a former conducting fellow at the Aspen Music School, led the previous Symphony of the Goddesses – Second Quest on its international tour. A conducting veteran of Colorado Light Opera and the National Theatre of Mannheim, Andersson was married to the late Yakov Kreizberg (formerly of the Netherlands Philharmonic Orchestra) and is sister-in-law to Semyon Bychkov (BBC Symphony Orchestra). Andersson attended Mannes School of Music at the New School with both Bychkov and Kriezberg.
As I mentioned, this ever-popular event is sure to sell out. Fair warning, this isn't your typical performance; hooting and hollering is expected. Part symphony, part celebration, it's jovial, fun and full of amazing instrumental and choral music. And definitely dress up; green tunics and fairies will abound.
Easter
One of the highlights of every Good Friday in the Toronto Mendelssohn Choir season is the "Sacred Music for a Sacred Space" concert that takes place annually in St Paul's Basilica. This year several pieces will be highlighted including Eric Whitacre's stunning Her Sacred Spirit Soars, a tribute to Queen Elizabeth I; Patrick Hawe's Quanta Qualia for alto saxophone and choir; and a new commission, Leonard Enns' I Will Lift Up Mine Eyes for alto saxophone, soprano saxophone and choir. Topping the list is the 2013 TMC commission by Timothy Corlis, God So Loved the World. This work is a textured soundscape that is both passionate and stark. The words are simple but powerful; some of the most poignant from the entire Passion of the Christ. "Pater, dimitte illis, non enim sciunt quid faciunt": "Father, forgive them for they know not what they do" opens the seven-movement piece. "Eloi, eloi, lama sabachthani": "My God, my God, why have you forsaken me" – in Aramaic and set to a dissonant C-minor chord in the fourth movement of this piece – is particularly moving.
As I have mentioned before, I sing with the TMC, and while rehearsing this Corlis song I found myself musing about the place of religious music in the context of our secular world. Classical music is largely played outside of the context it was created for; masses, for example, form the bulk of grand symphonic choral work – but not everyone can be present at a Herbert Von Karajan-led Mozart Coronation Mass in St Peter's Basilica (1985). Those familiar with the Roman Catholic Mass, or who went to Catholic school, are acquainted with the tradition and ritual of the mass, and how music often accompanies specific actions and rituals during the liturgy. Most people who attend classical music concerts, specifically, those of a requiem or a mass, are disconnected from the history and the context of these important works. I wonder when a full mass was last played with symphony and choral forces in Toronto.
This year the Toronto Mendelssohn Choir presents "Sacred Music for a Sacred Space" Wednesday, March 23, and Good Friday, March 25. Look for me in the tenor section.
TSO's Mozart Requiem: I believe Joel Ivany, the Elmer Iseler Singers, the Amadeus Choir, and the Toronto Symphony Orchestra were able to bridge some of the disconnect of hearing sacred music in secular settings with the recent remarkable reimagining of the Mozart Requiem in January during the Mozart @261 Festival. Spectacular music making occurred in those performances and the TSO's efforts to reach out to a younger and more diverse audience were noticeable and very welcome in the filled Roy Thomson Hall. Ivany focused our eyes on the grief and feelings of loss that come with death. These are universal core values that are relatable to many people. What may often be forgotten when listening to requiem masses is that they were created to accompany actual passing, ending, finality – the ultimate Christian passage for the faithful.
Ivany's staging reminded me that there does exist a place for a secular mass and ritual in our daily lives and that the same emotions that drive these ancient masses continues to provide important experience and context to us centuries after they were written.
If you wish to see a more conventional Mozart Requiem, your chance comes with the massed skills of the Guelph Symphony Orchestra and the University of Guelph Choirs on March 20 at the Basilica of Our Lady Immaculate, Guelph.
S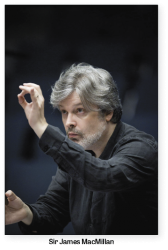 oundstreams Canada features Scotland's most celebrated composer, Sir James MacMillan, with "The Music of James MacMillan." The Grand Philharmonic Chamber Choir, the University of Waterloo Chamber Choir, Choir 21 and the Virtuoso String Orchestra perform MacMillan's Seven Last Words from the Cross and other works on March 6 at St Peter's Lutheran Church, Kitchener. Soundstreams presents a similar program with Choir 21 and Virtuoso String Orchestra in Kingston, March 4, at the Isabel Bader Centre for the Performing Arts. And in Toronto on March 8, at Trinity-St. Paul's Centre. MacMillan conducts each performance.
Quick Picks
The York University Chamber Choir performs "Musick to Heare" in the Tribute Communities Recital Hall, Accolade East Building on Mar 9. Featuring music inspired by Shakespeare's comedies, tragedies and sonnets, Robert Cooper leads the choir in George Shearing's jazzy Songs and Sonnets, Ralph Vaughan Williams Serenade to Music, and other inspired works by Canadian composers Allan Becan, Berthold Carriere and Michael Coghlan.
The Queen's University Symphony and Choral Ensemble and the Perth Choir perform Schubert's Mass in C D462 and other works on Mar 18 in Grant Hall, Queen's University, Kingston, in celebration of Queen's 175th anniversary and the Town of Perth's 200th.
The Kingston Symphony performs Beethoven's Symphony No.9 on Mar 19 and 20, at the Isabel Bader Centre for the Performing Arts, Kingston. The first half of the concert will examine sections of the work, its poetic source and inspiration, the influence it has had and explore "Why is this symphony so good?" all hosted by KSA conductor Evan Mitchell.
Voices Chamber Choir presents "Light Eternal" including Duruflé's Quatre motets sur des thèmes Grégoriens, Gounod's Ave Maria, Saint-Saëns' Quam dilecta, and Fauré's Requiem and Cantique de Jean Racine on Mar 19, at the Church of St Martin-in-the-Fields. This is a lovely chance to catch a wonderful collection of French masterworks.
Last month I mentioned the multimedia presentation of the Bach Mass in B Minor concurrent to the Bastian Clevé film The Sound of Eternity by the Orpheus Choir and Chorus Niagara in St Catherines, Mar 5, or in Toronto Mar 6, at Metropolitan United Church. For a more conventional performance, the Grand Philharmonic Chamber Choir presents the Bach Mass in B Minor on Mar 25, at the Centre in the Square, Kitchener.
Metropolitan United Church has a lovely Mar 25 lineup titled "Requiem: In a Time of Sorrow." Featuring Bach's Cantata No.78, Brahms' Alto Rhapsody and Requiem, with several soloists I enjoy, including Claudia Lemcke, Jordan Scholl and the clear, strong tenor of Charles Davidson. I'd be at this performance if I weren't performing "Sacred Music for a Sacred Space" with the Mendelssohn Choir.
And finally, Mar 31 at Koerner Hall, the Elmer Iseler Singers and Esprit Orchestra present a concert titled "La création du monde," after the instrumental work of the same name by Darius Milhaud which opens the program. Highlight of the evening is Soul and Psyche, a new creation for choir and orchestra by Esprit music director, Alex Pauk – a five-movement "contemporary mass" with influences from Inuit poetry, Balinese prayer, and more. This is also a rare chance to catch Hussein Janmohammed's Nur: Reflections on Light, a collection of choral miniatures inspired by the Ayat an-Nur-Verse of Light from the Qu'ran. Janmohammed's work was commissioned for the opening of the Aga Khan Museum and the Ismaili Centre and had its world premiere there in 2014, performed by the Elmer Iseler Singers, conducted by Lydia Adams.
Follow Brian on Twitter @bfchang Send info/media/tips to choralscene@thewholenote.com