Please click on photos for larger images.
In A Story of Children and Film, Mark Cousins' engaging and wide-ranging cine-essay, the writer/director gathers clips from 53 diverse films to take the audience on a treasure trove of images and ideas.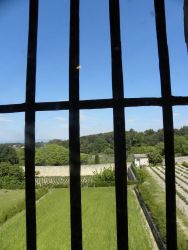 Cousins is best-known for the mammoth The Story of Film: An Odyssey, a 15-hour, 15-episode compendium that was recently shown on TCM (Turner Classic Movies). In his latest rumination, an easy-to-digest 106-minute chamber piece, he begins by considering the view from Van Gogh's room in the asylum at Saint-Rémy and the painting he made of it.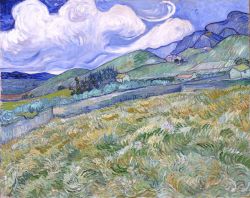 "Art shows us again and again that if we look closely, openly at a small thing, we can see lots in it," Cousins points out in his lilting, Belfast narrator's voice. The "small thing" he looks at next is a scene of his niece and nephew playing together in a room in a house in the North of England. Out of their interaction he discerns several characteristics, like shyness ("wariness"), anger ("strop"), social class and showing off (theatricality).
Each observation sends his mind roving, through a myriad of cinematic images stored over years of moviegoing and note-taking, so that by the end of this fascinating journey we've glimpsed parts of 53 films.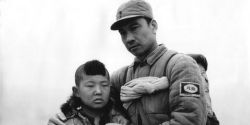 It's a very musical construct, the way the content is assembled, diverse scenes made into a whole, in no small part sewn together by the sound of the filmmaker's own melodic voiceover. And helped immeasurably by choice excerpts from the "Première communion de la Vierge" from Messiaen's Vingt Regards Sur L'Enfant Jesus performed by pianist Hakon Austbo. The filmic excerpts, of course, are served up with their own distinctive, if not memorable soundtracks.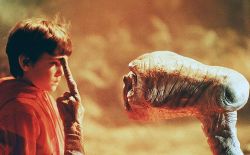 Cousins' supple transitions take us from a wary child in Chen Kaige's Chinese masterpiece, Yellow Earth, through the cautious expressions early in E.T. the Extra-Terrestrial to the open shyness of Children in the Wind (Japan, 1937) to Jane Campion's anxious protagonist in An Angel at My Table, to what Cousins calls "the glint of shyness" in Ghatashraddah (India, 1977), to an early, beautifully-lit Tarkovsky (The Steamroller and the Violin, 1961) and four more equally distinctive examples before we're back in the room in England. Then it's off to examine lives "railroaded by social class."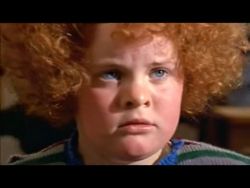 And more. Memorable in sum.
A Story of Children and Film is currently onscreen at the Bloor Hot Docs Cinema.