Features
Details

Written by

David Perlman

Category: Features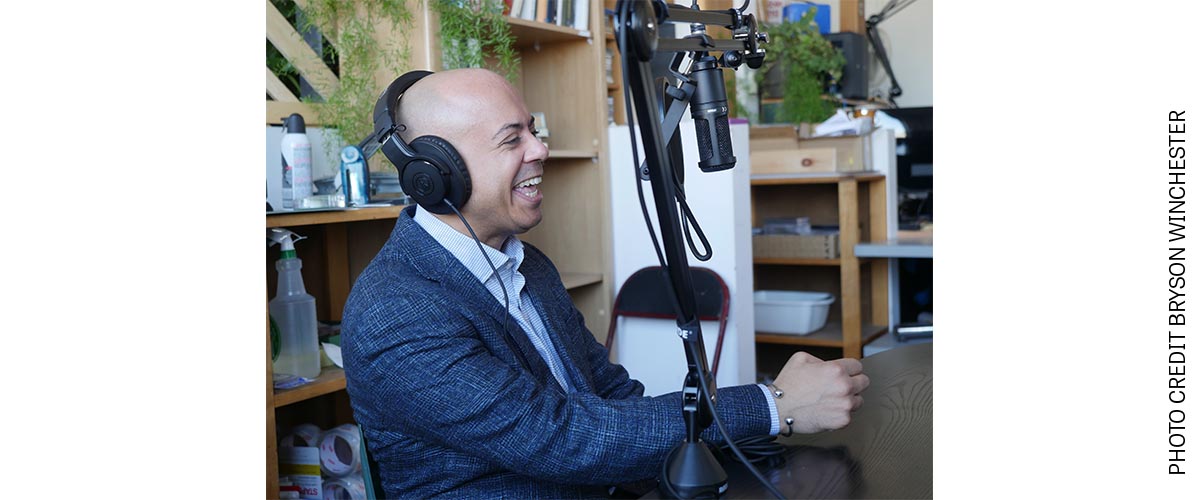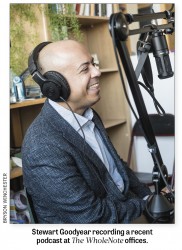 Parallels can be an interesting way of laying down the tramlines of a story, as long as one doesn't try to force them to intersect! Around the time I was planning to get together for what seems to be becoming an annual (podcast) chat with concert-pianist Stewart Goodyear, I received in the mail, courtesy Prism Publishers, a just-published memoir titled Above Parr: Memoir of a Child Prodigy by pianist Patricia Parr, due to be launched on December 1 at Hazelton Place in Toronto (the same day this issue of our magazine hits the streets).
Growing up in Toronto features prominently in Patricia Parr's story, as it does in Stewart Goodyear's. So too does the challenge of what one might call "the downside of the upside" – namely how the individual artist deals with being labelled a child prodigy very early on, in a culture that takes nearly as much delight in falling stars as it does in rocket-like rises to fame.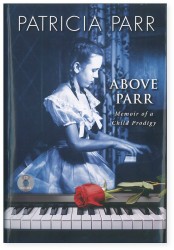 Patricia Parr's rise was particularly meteoric. She had played her first solo concert at the Royal Conservatory of Music in Toronto in 1944, at the age of seven, attracting plaudits from the music critics of all three Toronto papers.
"'Genius,' 'wonder child,' 'prodigy.' On it went: a litany of accolades," she writes. "From the age of eight onwards, I was performing as soloist with the Toronto Symphony Orchestra in Massey Hall; the Toronto Philharmonic at the 'Prom Concerts' in Varsity Arena; the Rochester Philharmonic Orchestra in the Eastman Theatre, and the New York Philharmonic in Carnegie Hall. I held the distinction of being the youngest artist ever to be engaged with these orchestras – although for the life of me I don't know how, or why, any of this materialized."
By 14, Parr had been taken on as a piano student by Isabelle Vengerova in New York, planning to fly back and forth to New York for monthly lessons. But Vengerova was having none of it, and by the age of 15 Parr was living with an aunt and uncle in a suburb of Philadelphia, on full scholarship at Philadelphia's famed Curtis Institute, "the equivalent of attending Harvard to study law," as Parr puts it. Vengerova had taught at Curtis from its inception in 1924, whipping into pianistic shape "the likes of Gary Graffman, Leonard Bernstein, Jacob Lateiner, and Lucas Foss."
Parr's life journey after the Curtis years is the story of a gradual, and in parts very painful, journey away from the solo piano careers that Curtis (and perhaps most conservatories and the students that attend them) sees as the highest form of their art. It's fascinating, though, to see how the earliest steps on what was to become her primary musical path can still be traced back to those formative Curtis days.
"In the mind of my mother," she writes, "you needed to be a soloist to be considered successful. However there are many fine musicians who simply do not thrive under the solo limelight and choose other ways of revealing their talents…[establishing] themselves first as chamber musicians, and then [moving] on to their particular field, whether as a soloist, a teacher, or a recording artist… The experience of sharing musical goals, the rapport you establish with your colleagues, and the insights you receive from playing with them have always elevated my artistry, filling me with the greatest satisfaction…"
As her memoir reveals, that satisfaction reached its peak in her work, for 20 years starting in 1988, as a founding member of the Amici ensemble in partnership with clarinetist Joaquin Valdepeñas and cellist David Hetherington – an ensemble which by its instrumental make-up dictated from the start that they would have to invite "amici" into every concert they performed. Whether she found this niche thanks to the Curtis years or in spite of the Curtis years, readers of Above Parr will have to decide for themselves.
Stewart Goodyear's arc as a performing artist is still very much on the ascendant – who can say how far he will continue to rise? – so it makes sense that he has no particular reason to dwell on the kind of end-of-career self-reflection that Parr's memoir engages in. So let's just say for now that it is interesting, in terms of biographical parallels, that he, like Parr, found himself, at the age of 15 (albeit decades apart) also enrolled at Curtis, at the very moment when precocious talent sometimes starts to flower or else to wither on the vine.
Curtis, for Parr, had meant five years of study with Vengerova, her "Beloved Tyranna," as well as, for a lesser time, with Rudolf Serkin, after Vengerova's retirement. Goodyear's equivalent mentor was Leon Fleisher. In our recent podcast interview, as in earlier conversations, Goodyear describes (with what seems, to the outsider, almost incomprehensible relish) the rigours of the pedagogical process he went through with Fleisher. Basically it entailed bringing to class performance-ready (i.e. committed to memory), in its entirety, one Beethoven sonata a week for 32 weeks – "Well, 33 weeks actually," he says. "I had two weeks for the [close-to-50 minute] Hammerklavier."
As important as laying down early in his career the physical and intellectual stamina to absorb, process and perform new repertoire at a punishing rate, the exercise also gave permission, in Goodyear's approach to his art, for something that seems to have been a key part of his musical makeup from his earliest days: the desire and ability to see individual pieces within the larger stories they are part of. In our recent podcast conversation he cites, as an early example of this, listening to The Beatles' White Album. Even though it was multiple tracks on two records, he explains, for him it was one album, a single story.
One can see this fascination with narrative and emotional through-lines brought to giddying heights in his grand projects, such as his Beethoven "Sonatathon" which entails playing all 32 sonatas, in order of composition, in three sessions over the course of a single day. Or, as he did recently with the Niagara Symphony Orchestra two days in a row, playing all five Beethoven piano concerti in a single concert. Discussing the Niagara concert, I challenged his commitment to chronological order, pointing out that he had played No.2 before No.1. He was quick to set me straight, pointing out that No.2 was in fact composed before No.1 was.
It's as though he commits the the pieces he performs to logical and emotional memory, by accessing the emotional and historical narrative of a given composer's life as it reveals itself, moment by moment in the works that give expression to that life. Goodyear will freely admit that his approach to the music he plays is very emotional, and he's never shy of letting loose dynamically to express it. "I don't mind making an ugly sound," I remember him saying, "but it has to be what the composer was feeling."
Autobiography: It is also possible to see how he applies that same storytelling rigour to the mixed programs he puts together for recitals. Take his upcoming concert December 4 at Koerner Hall. There are telltale fingerprints of his musical relationship, past and present, with Toronto, his home town, all over the program.
It starts with the first piece on the program, Bach's Partita No.5 in G Major BWV 829 which was, as Goodyear explains, on the very first recital that Glenn Gould gave, in 1955, at the Phillips Collection in Washington, DC. That particular Gould recital captured Goodyear's imagination to such an extent, that he reconstructed the same program last year at the Phillips Collection, in celebration of the 60th anniversary of Gould's original landmark recital (and will repeat it again later this spring on February 5 for the Women's Musical Club of Montreal).
The program continues with Beethoven's Sonata No.32 in C Minor Op. 111, one of the first three that the 15-year-old Goodyear had to learn for Fleisher at Curtis, and the triumphant finale of his first one-day Beethoven Sonatathon as part of Luminato, at Koerner Hall, in 2012. The program then continues with a work of his own, Acabris! Acabras! Acabram! a world premiere based on a rather diabolical French Canadian fable and commissioned from Goodyear by Phil and Eli Taylor (name sponsors of the young artist program at the RCM) in celebration of the sesquicentennial.
Two diabolically difficult pieces by Fryderyk Chopin follow (Fantaisie-Impromptu in C-sharp Minor Op. 66 and the Ballade No. 4 in F Minor Op. 52) after which the program concludes with what he calls the "dessert after the main course" selections from his own concert-length arrangement of Tchaikovsky's Nutcracker (which incidentally he will take to the Phillips Collection this year December 18, in a return visit "after his noteworthy re-creation of Glenn Gould's iconic 1955 recital last season."
On the road: Interesting as this one program is, the range (both geographical and in terms of repertoire) that he will cover over the course of the winter and spring tells the story of a solo artist, not content with a particular niche, continually bent on both discovery and rediscovery.
In addition to the performances already mentioned, he will do Rachmaninoff's Piano Concerto No.2 in Memphis on January 14 and 15; Tchaikovsky's Piano Concerto No.1 with the Toronto Symphony Orchstra, in Ottawa, Montreal and Toronto (January 24, 25 and 27); and then a recital program at the Burlington Performing Arts Centre on February 3, 2017.
After that it's Grieg's Piano Concerto in Halifax February 9, Mussorgsky's original solo piano version of Pictures at an Exhibition in Prague on February 15, Poulenc and Prokofiev in Omaha on March 17 and 18, and to top it off, a performance of the Beethoven Sonatathon on March 28 at the Savannah Music Festival, in Georgia.
"Goodyear's commitment to classical music began at age three when he was introduced to Beethoven's piano sonatas through recordings by Vladimir Ashkenazy, which he listened to in a single day," the notes for the festival inform us…
Two Tales: Parr and Goodyear: parallels can be an interesting way of laying down the tramlines of a story, as long as one doesn't force them to intersect. The world allows for many different iterations of a fulfilling musical life.
David Perlman can be reached at publisher@thewholenote.com
Details

Written by

David Perlman

Category: Features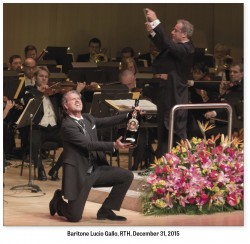 Twenty-two winters ago, Toronto-based impresarios Attila and Marion Glatz took the plunge. The previous year they had acted on a hunch and rented the George Weston Recital Hall in North York for a New Year's Day performance of "Salute to Vienna" (the "salute" of the title being a nod to the Vienna Philharmonic's New Year's Concert from the Golden Hall in Vienna's Musikverein, these days, broadcast to over 90 countries all over the world and watched by more than 50 million viewers).
The cautionary wise had told the Glatzes they were crazy - that attempting to get Torontonians to go out to such a thing on New Year's Day was folly. Short version, they sold out the Weston that very first year.
"Just a fluke," the pundits continued to warn. "Take our word for it. We know the city. After the last Handelian 'Amen' has subsided, the musical Night falls Silent around here, except for drinking songs and increasingly raucous rounds of Auld Lang Syne followed by hungover remorse and resolution writing. Nothing happens till around the tenth of January, after which it's serious musical business again."
Being cautious incrementalists and prudent business people, the Glatzes listened to the advice and immediately switched the event from the 1100-seat Weston to 2,500-seat Roy Thomson Hall for the following year. They sold that one out too, as they have done pretty much ever since. Tickets for this year's iteration are scarce as hens' teeth, as the saying goes – it's easier to get tickets to Hamilton (Hamilton Place in Hamilton, Ontario, that is, where the same cast will perform "Salute" a day later).
Flagship and Fleet: Now in its 23rd year, the RTH "Salute to Vienna" is arguably still their flagship event (although the on-the-ground team organizing the January 1 Lincoln Center version might argue differently). In any case, the sheer size of the fleet is now as impressive as the flagship. This year, "Salute" will be staged in 24 North American cities over the first few days of January, seven of them Canadian, and six in Florida alone, according to Andrea Warren, affable VP Marketing and Project Development for Attila Glatz Concert Productions, Inc. Around one third of the Florida attendees are Canadian Snowbirds, Warren tells me, as indeed the Glatzes themselves tend to be these days! Nor is "Salute to Vienna" the only show on the Glatz book. At RTH it has, for the past eight years, been paired with a New Year's Eve operatic extravaganza titled "Bravissimo," which starts at 7pm and offers the guarantee that you will be out by 10.
And the Glatz name crops up all over the calendar as presenter or co-presenter of a wide range of potential crowd-pleasing concerts and touring shows. For example, if you type the word Glatz into our "Ask Ludwig" listings search engine at thewholenote.com, for the period October 2016 to January 2017, it yields twelve results, ranging from an October 28 RTH performance titled "Magnificat" by the touring KlangVerwaltung Orchestra and Chorgemeinschaft Neubeuern Chorus, to Sony Centre film presentations with live accompaniment ("Amadeus Live" in October and "E.T. The Extra-Terrestrial Live in Concert" in late December to the aforementioned upcoming performances of "Salute to Vienna" and "Bravissimo."
Bravissimo! Of all these, it was "Bravissimo" that was top of Warren's agenda when we chatted on November 24 (US Thanksgiving). Speaking by phone from the organization's Toronto headquarters, she confided that the south-of-the-border Thanksgiving holiday was proving to be "a lovely reprieve," from the chaos of coordination among the various casts and cities involved in this year's round of "Salutes."
As mentioned, "Bravissimo" is the New Year's Eve prequel to "Salute" (albeit featuring an entirely different cast of soloists, a different conductor, and very different repertoire from "Salute's" Viennese diet of light opera and operetta). It tends to be an operatic highlight reel – overtures, choruses, arias, duets, etc – usually featuring four soloists. They've played with the formula from year to year, sometimes matching rising "name" local soloists with Glatz favourites from Europe, sometimes bringing in a purely European cast of soloists. This year it's the latter, but with, as Warren puts it, "a fun twist. We're bringing two sets of operatic couples, on and off stage, to kick up the realism in opera's larger-than-life emotions."
The "real life" couples are Donata D'Annunzio Lombardi, soprano, Diletta Rizzo Marin, mezzo soprano, Leonardo Caimi, tenor, and Lucio Gallo, baritone. Fittingly enough, it's the tenor and the soprano (Caimi and Lombardi) who are real-life partners, as are the mezzo and the baritone (Marin and Gallo). Judging from the announced repertoire, audiences will be regaled with everything from the tender to the tortured to the titillating, ranging through arias, duets, trios, quartets, choruses, overtures and preludes, by Mozart, Puccini, Bizet, Leoncavallo, Verdi, Puccini, Wagner, Offenbach, Mascagni, Bellini…you get the picture. Rest assured, you won't have to attend a pre-concert chat to figure out whether you're enjoying yourself (although host for the evening, opera buff Rick Phillips, would be fully capable of delivering one!). Both the chorus and orchestra for the evening, although hired individually for the event (rather than as pre-existing ensembles), will be comprised of seasoned local musical specialists in the repertoire on display.
Baritone Lucio Gallo, a returnee from last year's event, Warren informs me, is probably the main reason for this year's formula. "He brought the house down last year," Warren says, "with a larger-than-life rendition of the quack doctor in Donizetti's L'elisir d'amore, singing "Udite, udite, o rustici," strutting across the stage with an enormous bottle of his famous cure-all (in fact, a bottle of cheap Bordeaux), touting it to the village people as a cure for everything from asthma to wrinkles to loneliness."
It might be a bit rash to tout "Bravissimo" as a New Year's Eve "cure-all" since it will likely precede most of the evening's hangovers. But very likely a good time will be had by all!
New Year's Concert 2017
The Vienna Philharmonic and Gustavo Dudamel
At the top of this story I mentioned that the Glatzes' "Salute to Vienna" paid homage to the Vienna Philharmonic's New Year's gala concert from the Golden Hall in Vienna's Musikverein.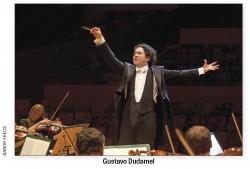 Just announced, the 2017 Vienna New Year's Concert will be conducted by Venezuelan-born, 35-year old El Sistema-trained and Los Angeles-based Gustavo Dudamel, the youngest ever conductor to lead the event. It will be his debut at this event, but by no means his first outing with the Vienna Phil, with whom he has appeared as a regular guest conductor, starting as far back as 2007. (He is also in his 18th season as music director of the entire El Sistema project, and continues to lead the Simón Bolívar Symphony Orchestra in Venezuela.)
At first glance, Dudamel and the light-opera-fuelled, Golden Hall New Year's Day event seem an odd match. As the release about the event pointed out, Dudamel has through the years carried a social force mandate with him wherever he goes: guest-conducting youth orchestras, encouraging socially motivated music projects, or ensuring that young people from disadvantaged communities have access to his concerts. His response to recent events in Venezuela may have somewhat diminished the glow, but entering his eighth season as music director of the LA Phil (and with a contract extended to the end of 2021-22), he has nevertheless been instrumental in dramatically expanding the scope of its community outreach programs, including most notably through the creation of Youth Orchestra Los Angeles (YOLA), and related local educational initiatives, which bring music to children in underserved communities of Los Angeles.
With the Vienna Philharmonic regarding the New Year's Concert as "a musical greeting to the world that is offered in a spirit of hope, of friendship and of peace at the start of the New Year," it will be interesting to hear (and see) what happens when the spirit of Dudamel and the spirit of Vienna meet.
The live recording of the 2017 New Year's Concert will be available (via Sony) on CD and as a download (international release on January 9), as well as on DVD and Blu-ray (January 27), on vinyl (March 3) and as a digital long-form video (February 17).
David Perlman can be reached at publisher@thewholenote.com.
Details

Written by

Heather Wright

Category: Features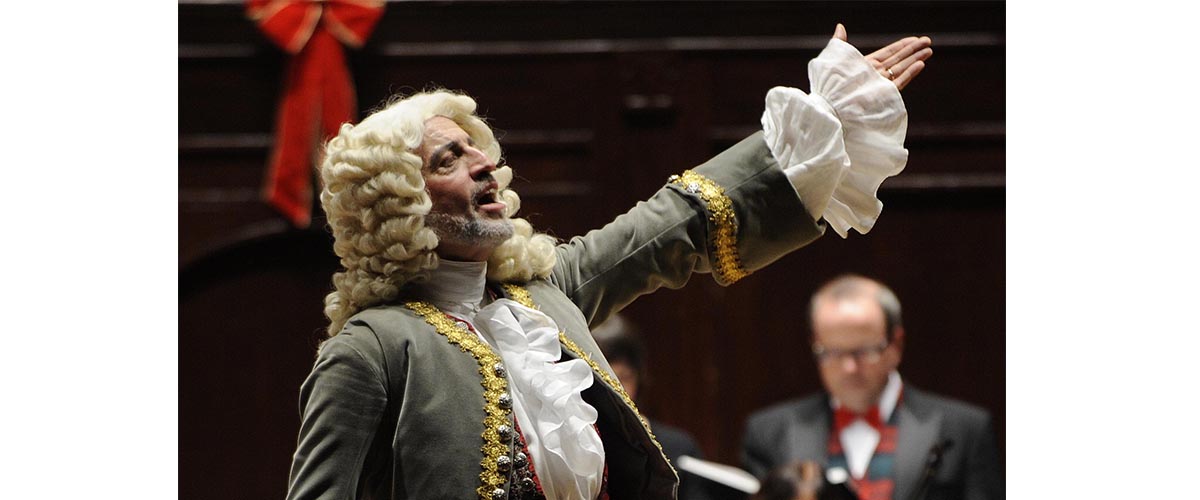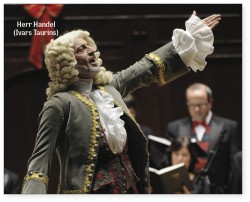 For the last 25 years, my favourite day of the year has been the last Sunday before Christmas. That is the day when, along with thousands of other choral enthusiasts, and conducted by George Frideric Handel himself, I get to sing the wondrous choruses of the Messiah.
The first time I participated in the sing-along, I was eight months pregnant with our first son. I like to think that his musicality and perfect pitch owe something to this first concert experience, albeit in utero. That first time I went by myself, but over the years I have gone with many others, settling over the last decade into a pattern with a treasured friend with whom I regularly sing classical duets. For the past three years, I have had the added pleasure of initiating my daughter-in-law and my granddaughters into this wonderful tradition.
Indescribable pleasures of the sing-along: the soloists, the other singers, the wonderful period instruments used by the Tafelmusik players, their beautiful playing of this amazing piece of music, and the thrill of singing it together, culminating with the exhilaration of the Hallelujah chorus. Even the line-up in the cold outside Massey Hall manages to beguile. Everyone is in high spirits, ready to launch into rousing song once in the warmth of the hall. And those of us who have been doing it for decades know how to dress and when to come….
But, for me, Herr Handel himself (Ivars Taurins), alone, is worth the planning, the lining-up, the practising and then singing the hard soprano runs. I believe in his performance. It manages to take us back to that first performance of Messiah in 1742, to live the extraordinary power of the music, while also offering satiric glances at the topical issues du jour. For one afternoon, every year, on the stage of one of the best concert halls in the world, George Frideric Handel lives and transports us to a celestial realm with a comic dimension.
Heather Wright, a civil servant working for the Government of Ontario, is a WholeNote reader who loves to sing. For more on Handel's Messiah in this, and other, productions, see Choral Scene on page 30.
Details

Written by

David Jaeger

Category: Features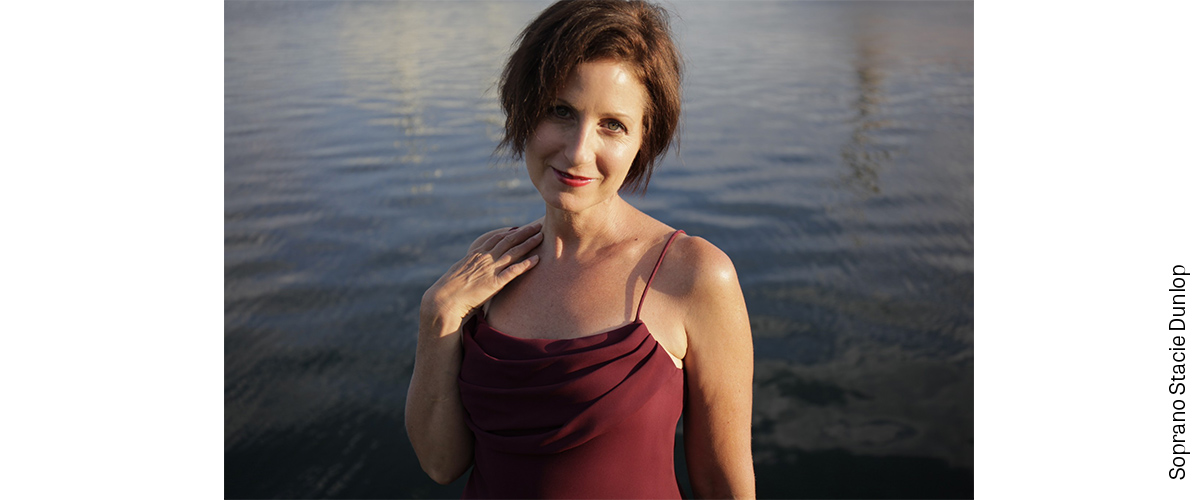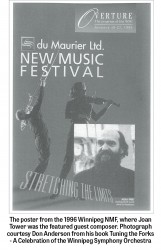 As the year 2016 winds down and gives way to 2017, our usual nostalgic sentiments of the festive season give way to excitement for the festival season in the world of contemporary music across Canada. Beginning on January 28 in Winnipeg, the Winnipeg Symphony Orchestra's New Music Festival signals the start of a series of new music festivals across the country, including the Toronto Symphony's New Creations Festival, Open Ears in Kitchener, the 21C Festival at the Royal Conservatory of Music and Montréal Nouvelles Musiques, among many others.
Winnipeg's NMF, as they like to call it, is the festival that started it all. In 1992 the WSO became the first major Canadian symphony orchestra to commit considerable resources to a full exploration of contemporary composition. And it also proved that contemporary music could draw large audiences. Winnipeg's 2,300-seat Centennial Concert Hall was often filled close to capacity, and even sold out for some concerts. Last January, the WSO's 2016 festival celebrated its 25-year milestone.
CBC Radio Music was a partner with the WSO in its new music experiment from the very beginning, broadcasting the majority of festival concerts for the first 16 years. Many of the concerts were heard live to air, on programs such as the national CBC Radio Two network series Two New Hours, which I had created in 1978. A highlight of our partnership with the WSO's festival was our annual live to air broadcast. Every Sunday night concert of the festival, from 1992 to 2007, was broadcast live to the nation on Two New Hours. Our programming of those live concert broadcasts was always designed collaboratively with the WSO artistic team, and aimed to create affinities with the overall programming themes of the year in question. For example, in 1998, when the two featured guest composers were British phenom Mark Anthony Turnage and emerging Canadian Omar Daniel, we designed a program of chamber works by Turnage and Daniel. In 1996 the distinguished international guest composer was American Joan Tower. She was eager for us to include younger Canadian composers, and especially Canadian women. We designed a concert with chamber works by Canadian women Linda Bouchard and Lesley Barber, along with James Rolfe and WSO composer-in-residence, Glenn Buhr.
In fact, women figure prominently among the composers at the upcoming Winnipeg New Music Festival, which runs from January 28 to February 5, 2017. American Meredith Monk is featured in three of the concerts and Canadians Fjóla Evans, Emilie LeBel, Nicole Lizée, Cassandra Miller and Ana Sokolović all have works programmed. Alexina Louie's new Piano Quintet will have its world premiere as will Jessica Moss' Glaciers 1 & 2.
CBC Radio Music, generally (and Two New Hours, specifically) played a role in the history of a somewhat lesser known but important festival, the U of T New Music Festival, presented by the Faculty of Music at the University of Toronto. (The 2017 U of T festival runs from January 29 to February 5, and includes a co-presented concert with Toronto's New Music Concerts, titled "Four Views of Salvatore Sciarrino," as its closing event. Sciarrino is the Roger D. Moore Distinguished Visitor in Composition, and the featured composer at the festival.) The connection with the CBC is revealed in the opening event, the Karen Kieser Prize Concert, which takes place at Walter Hall at 7:30pm on Sunday, January 29.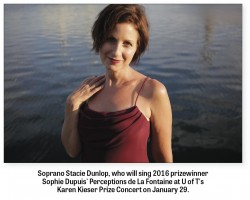 Karen Kieser was deputy head of CBC Radio Music from 1982 to 1986, and then head from 1986 to 1992. She was the youngest person ever to lead the Radio Music department, and also the first woman to do so. She held three degrees from the Faculty of Music at the University of Toronto: a bachelor of music and a masters of music, both in piano performance, and a master of music in musicology. She could have had a career as a concert pianist, but she chose broadcasting as her life's work, serving as a gifted CBC host, producer, executive producer, and eventually as a leader in CBC's senior management. Friends and colleagues endowed the Karen Kieser Prize in Canadian Music upon her death in 2002, too soon a loss at age 53. It is a tribute to her life, her work and her passionate devotion to the cause of Canadian music and musicians.
Her official biography states that "Karen's nearly 30-year tenure at CBC Radio Music had many highlights, including a renewed emphasis on live broadcasts and documentaries, numerous prestigious special events and international awards, and expanded audiences. She championed the cause of Canadian music and musicians through the creation of Canadian content policies for classical music broadcasting on CBC, an ambitious commissioning program, and the establishment of CBC Records as a high-profile label with a reputation for excellence both at home and abroad. She was equally committed to finding and developing new broadcasting talent, and many of the leading lights of the music department today (both on and off the air) were recruited and nurtured under Karen's watchful eye. Throughout her career, Karen was a trailblazer for women in senior positions at the CBC. Her tireless work ethic, her ability to master countless details while keeping an eye on the big picture, and her unique combination of unfailing good manners and steely determination, made her both an inspiration and a role model."
It was fitting, then, that a woman would be the very first composer to win the Karen Kieser Prize. In 2002, Abigail Richardson won for her composition Dissolve, a trio for harp, piano and percussion. In addition to the cash prize, Richardson won a performance of the work, which was broadcast live on Two New Hours. Following that, we submitted the recording of the broadcast to the 2003 edition of the International Rostrum of Composers, a gathering of public radio contemporary music producers in Vienna, where it was selected as the best work by a composer under the age of 30. Radio France commissioned Richardson as a result of her selection, and her string quartet, Scintilla, was subsequently premiered in Paris by the Quatour Castagneri in 2006. It's reasonable to say, based on this account, that the impact of the Kieser Prize on Richardson's emerging career was tangible and immediate. She has developed into one of our most active composers and is now composer-in-residence with the Hamilton Philharmonic Orchestra and serves as artistic director of the HPO's What Next Festival, yet another new music festival, held in the spring. Richardson recently told me that winning the Kieser Prize literally changed the direction of her career. Karen Kieser would have been immensely proud of her!
In the ensuing 15 years, five women have won the Karen Kieser Prize in Canadian Music, including the last two winners, Shelley Marwood, in 2015 and Sophie Dupuis, in 2016. I spoke with Marwood and Dupuis, and both of them acknowledge that Kieser's accomplishments are an inspiration. As Dupuis put it, she has not felt gender bias in her creative career "because Karen paved the way." Her winning piece, Perceptions de La Fontaine, commissioned by the Thin Edge New Music Collective, will be performed on the January 29 opening festival concert, together with the Cecilia String Quartet's performances of Glass by Patrick McGraw, the 2014 Kieser Prize winner, and String Quartet No.7 by Salvatore Sciarrino.
Dupuis' Perceptions de La Fontaine is based on three texts from Fables de La Fontaine, a collection of short tales written from 1668 to 1694 by French writer Jean de La Fontaine. She says that "these tales were meant to teach good moral values to children. They feature whimsical characters, often animals or Gods from the Greek mythology. The three tales selected for this piece have to do with perception, more specifically, how one's own perception of events, things or people might not reflect the truth." The performance of Perceptions de La Fontaine will feature soprano Stacie Dunlop.
The Karen Kieser Prize in Canadian Music was, for its first 15 years, the only prize available specifically intended for composers at the U of T Faculty of Music. More recently, Ann Atkinson has provided an additional prize at the U of T Faculty of Music, the Ann H. Atkinson Prize in Composition. This is a prize that invites U of T composers to submit electroacoustic compositions for consideration. The inaugural Atkinson prize was awarded in 2015 to co-winners Parisa Sabet and Xintong Wang, and their winning compositions were heard during last year's U of T festival. The 2016 Atkinson prize competition will be adjudicated in December, with plans for the the winning composition to be heard during this season's U of T festival on February 3.
Another notable feature of the 2017 U of T festival will be a concert performance of The Killing Flower (Luci mie tradici) by distinguished guest composer Salvatore Sciarrino, on February 1. It's a one-act opera based on the tragedy of Count Carlo Gesualdo, the murdering composer of the Italian Renaissance. The cast includes soprano Shannon Mercer, countertenor Scott Belluz and baritone Geoffrey Sirett.
Who could have predicted that the festival format that began in Winnipeg in the 1990s would set the Canadian new music community on a new course, one that's still evolving! CBC Radio was there from the beginning to contribute programming and to bring the excitement to listeners across Canada. That early participation will always remain part of the fabric of the story.
David Jaeger is a composer, producer and broadcaster based in Toronto.
Details

Written by

Sara Constant

Category: Features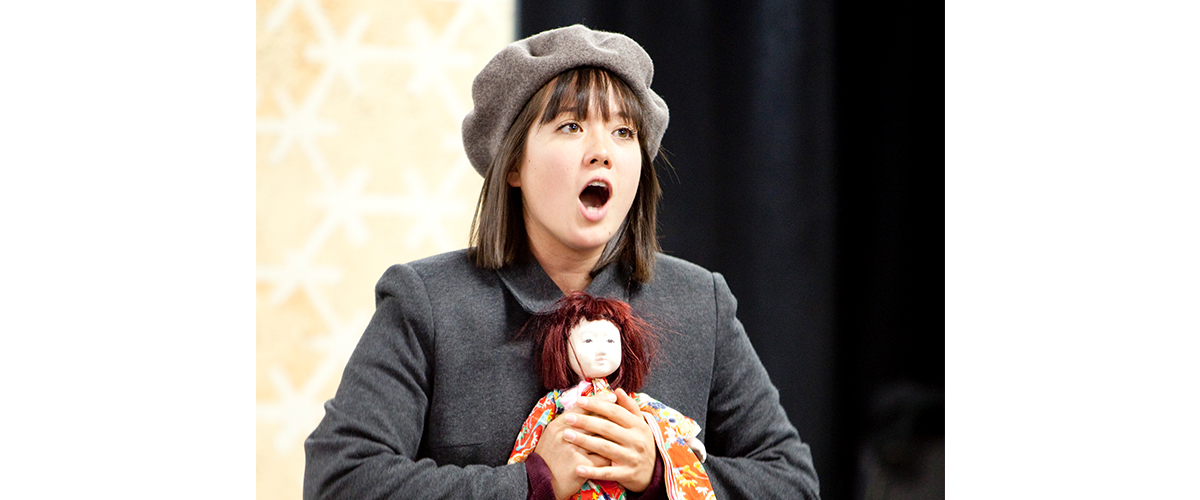 If there's one trend that can be counted on to dominate the local music scene this year, it's Canadiana. Concert programmers have a well-known love for anniversaries, and with the Canadian sesquicentennial approaching, many have jumped on the chance to curate their own version of a national "greatest hits" playlist. This year more than most, it's Canadian music that will flourish.
Yet when music is so heavily branded with nationalism, it is also important to question whether the claims it makes resonate with the experiences of actual Canadians. It prompts a renewed discussion, especially in light of Canada's rhetoric of multiculturalism, about the inequalities that the country still has to answer for, and what it can still do better.
I'm thinking of our election this time last year, where one candidate threw around racially loaded phrases like "old stock Canadians" – or the current American election, where a candidate has caused anti-Asian, anti-Hispanic and anti-Muslim rhetoric to bloom across the continent like algae. I'm also thinking of my own family, which has lived in Canada for 105 years. My father's family is German-Canadian and my mother's, Japanese-Canadian. Their respective communities' treatment by this country's government and people has been starkly different, over the last century and during the last world war. Even now, 70 years later, their economic situations, their traditions, their sense of rootedness and belonging continue to reflect that differential.
What Canadian art, especially during this sesquicentennial musical season, can be quick to forget – and what any Canadian who can't pass as old stock likely understands deeply – is that a truly flourishing intercultural dialogue is one where different communities of people have the opportunity to tell their own stories, in their own words, with their own bodies. Those stories will represent Canadian multiculturalism as dynamic, and yes, as problematic – but will foster a music with a greater capacity for change.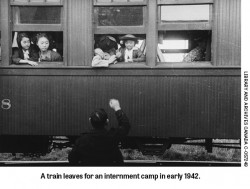 Tapestry: That's one thing that Tapestry Opera is doing right. Their upcoming November production, Naomi's Road, is tied deeply to community in both reactive and proactive ways. Based on Joy Kogawa's children's novel of the same name, Naomi's Road follows the eastward journey of a young Japanese-Canadian girl and her brother, as they are displaced and interned by the Canadian government during the Second World War along with around 22,000 other Japanese and Japanese-Canadians – the largest mass exodus in Canada's history. Written by composer Ramona Luengen and librettist Ann Hodges, the opera was first premiered by Vancouver Opera in its 2005/2006 Opera in the Schools Program. Tapestry now brings it to Toronto's St. David's Anglican Church November 16 to 20, for its decade-later Ontario premiere.
For Michael Mori, Tapestry's artistic director, the opera responds fittingly to present-day national tensions. "I think it's more important than ever to remember that Canada hasn't been the perfect, peace-loving, multicultural country that we see it as today, especially in Toronto," he says. "Partly, I think it's important because this is the same year when Donald Trump said that it was a good thing to intern the Japanese during WWII, and that we should consider doing the same thing now to Muslims. As if in the 70 years since we hadn't actually learned anything, hadn't learned that none of those people were enemy combatants and were just families – families whose property was taken, and whose neighbourhoods and entire lives were destroyed."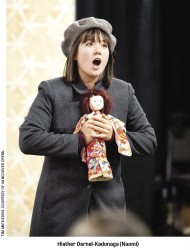 This production of Naomi's Road is itself highly personal. Kogawa's book, as well as her earlier full-length novel Obasan, from which Naomi's Road was adapted, is a record of her own family story; she was a child in the 1940s and grew up in the camps. Hiather Darnel-Kadonaga, who sings the role of Naomi in this opera, is the granddaughter of people who were interned. And for Mori, who is Japanese-Canadian and grew up on the West Coast, the opera feels incredibly close to home.
"Where my family lived in Vancouver was literally eight blocks from the house where Joy [Kogawa] grew up, and where her story would have taken place in the 40s," says Mori. "I was also involved during my masters at UBC as an understudy in the original production of Naomi's Road at Vancouver Opera, ten years ago. Joy was very interested in sharing the opera with her community, and I was also very interested in sharing it with my community of theatre- and opera-goers, because in a way, it's as timely as ever."
And this particular production of Naomi's Road is not only timely; it's also been a powerful means of bringing together communities of Japanese-Canadians, and making connections that, since the war, have been few and far between. "There's an interesting facet to being Japanese-Canadian in Canada, because the Japanese traditionally and culturally are very proud, in the sense that you don't talk about shameful things, or things that were bad – you sometimes just put on your proper face and get on with life," Mori explains. "And unfortunately, with the kind of stigma that came with being Japanese post-WWII, it meant that the Japanese community was completely – you could say either integrated or spread across the country – because it was no longer helpful as a Japanese-Canadian to be seen with other Japanese-Canadian people. And so as a result, the community is one of the less location-based communities [in Canada]."
In my experience – with my own relatives, at least – he's right. The postwar years for Japanese-Canadians have been isolating ones, without the types of geographical anchors that often support racialized groups. And meanwhile, the classical music scene, where the stories of Asian-Canadians are rarely presented as Canadiana, can feel similarly isolating.
That's part of what makes Tapestry's production of Naomi's Road so special. The show brings four accomplished Asian-Canadian vocalists (soprano Hiather Darnel-Kadonaga, tenor Sam Chung, baritone Sung Chung and mezzo Erica Iris Huang) to Toronto, to perform a contemporary opera that has never before toured east of Alberta; the artists will perform a free preview performance of the show at Toronto's Japanese-Canadian Cultural Centre on November 14; and the mainstage venue, St. David's Anglican Church, is Joy Kogawa's local church and the host church of St. Andrew's, a Japanese-Anglican congregation that has worshipped in Toronto since the 1940s.
"Discovering the community at St. David's was fun, because I grew up as a boy soprano in the Episcopalian/Anglican church tradition – that's where I learned music," says Mori. "So I thought it would be an interesting way to support the community by drawing attention to this beautiful church that they have, with beautiful acoustics. And also, what better place, in a way, to share the story of Japanese-Canadian history in Canada."
Brands and branding: These days, it often seems as though Canadian-branded performing arts are involved with the tokenizing and commodifying of racialized communities – or are ignoring them altogether. That trend isn't, I believe, representative of the country, or of its people. What Naomi's Road promises – in addition to an acoustically viable venue, a highly talented cast, and all of the musical enjoyment that comes along with those things – is the coming together of communities to start an honest dialogue about what it means to be Canadian.
For my part, when I think of Naomi's Road, and the work of Joy Kogawa, I'm reminded of my own grandparents, now in their 90s, who during the war had their property seized and their lives disrupted like Kogawa's family; who worked on farms in the years that followed, as she did; and who for the last 50 years, have hung their Canadian flag in the window of the Toronto house where they have raised their family. I can't speak for anyone else, but when I think of a national culture, or of a sense of Canadianness, those are the legacies and the repercussions that come to mind – and if the opportunity exists this year to redefine Canadian art so that it includes those stories, then that's the type of music I want to hear.
Tapestry Opera's production of Naomi's Road runs November 16 to 20 at St. David's Anglican Church – where on the opening night, author Joy Kogawa will read an excerpt from her book – in addition to a community performance at the Japanese Canadian Cultural Centre (JCCC) on November 14. For more details on the show, visit our listings or tapestryopera.com.
Sara Constant is a Toronto-based flutist and musicologist, and is digital media editor at The WholeNote. She can be reached at editorial@thewholenote.com.