Classical and Beyond
Details

Paul Ennis
The venerable Juilliard String Quartet opens Music Toronto's 45th season October 13 with a typically strong program - Bartók's String Quartet No.1 and Beethoven's String Quartets Op.95 "Serioso" and Op.59 No.1 "Rasumovsky." And a first. In its 71st year, the quartet has hired a woman; cellist Astrid Schween has replaced Joel Krosnick, the quartet's cellist since 1972, who was the last link to its original members. With characteristic elegance, the Juilliard introduced Schween by including her as the second cello in Schubert's String Quintet in C, playing alongside Krosnick last year (violist Roger Tapping had done a similar thing in 2013, performing with outgoing violist Samuel Rhodes). A member of the Lark Quartet for two decades, Schween studied with Jacqueline du Pré for seven years during school holidays and summer breaks. She spoke about their relationship in a recent interview in Strings shortly after being hired by the Juilliard.
"Jacqueline was one of my idols, and I had every recording she made. Her playing captivated my imagination, and I spent countless hours listening to these recordings and trying to work out what lay behind her extraordinary tone colour, long singing lines and sheer power. When I was actually with her, we would spend quite a bit of time listening to these recordings, analyzing her interpretations and discussing the secrets behind those wonderful colours. There was also time for plenty of stories and anecdotes. She had a wonderful sense of humour."
Janina Fialkowska opens Music Toronto's piano section with an all-Chopin recital October 25. Winner of the first Arthur Rubinstein International Master Piano Competition in 1974, Fialkowska went on to be mentored by Rubinstein who helped her establish an international career. Born to a Canadian mother and a Polish father, her natural affinity for Chopin has long been apparent. In a Music Toronto masterclass at Mazzoleni Hall, October 29, 2014, she had much to say about her relationship to her countryman.
"Chopin didn't wear his heart on his sleeve," she told one of the RCM students. "Sing! as if you were a great singer," she continued. "In Chopin, never shorten a dotted note; if anything elongate it."
"Don't eat all the chocolates in the box at once," she said to a student whose performance had no shape and too much rubato, making it self-indulgent; she went on to help him shape the piece by emphasizing its long lines and making it sound spontaneous and simple.
She mentioned that Rubinstein was very intellectual; his goal was to make everything sound simple and natural. She revealed that he would put down the soft pedal when he played Chopin so he could play louder and she noted Rubinstein's great sense of rhythm, especially in the Mazurkas (three of which she will be performing in the Jane Mallett Theatre). Fialkowska mentioned that Liszt said that Chopin rubato was like a tree in the forest with the trunk barely moving and the leaves fluttering in the breeze. There will be ample opportunity to see these precepts in action in her varied program that includes a Nocturne, an Impromptu, a Ballade, the Polonaise Fantasie, two Waltzes, two Scherzos and the Op.50 Mazurkas. (Fialkowska performs the same recital for the Kitchener-Waterloo Chamber Music Society on October 23 and gives a masterclass at Mazzoleni Hall the morning of October 26).
Esther Yoo. BBC New Generation Artist, Korean-American Esther Yoo was 16 when she became the youngest prizewinner of the Sibelius Violin Competition in 2010. Two years later she won a prize in the Queen Elisabeth Competition. Vladimir Ashkenazy, who conducted her Deutsche Grammophon recording debut of the Sibelius and Glazunov violin concertos, said she was "without any affectations" in a YouTube video preview of that recent CD. On October 8 and 9 she joins the TSO under the baton of Karina Canellakis (the 2016 Georg Solti Conducting Award winner) whose exuberant conducting has been celebrated over the last two years when she was assistant conductor to the Dallas Symphony. She leads the TSO in Mozart's thrilling Marriage of Figaro Overture and Beethoven's underrated Symphony No.4. Yoo is the soloist in Tchaikovsky's ever-popular uber-Romantic Violin Concerto. Yoo grew up in a musical household, took up the piano at four and was "really inspired by music from a young age," she said in a BBC Radio 3 YouTube post. "The most important thing is that you love and are passionate about what you choose to do," she said. "I think being exposed to a lot of different activities, be it in culture or in studies or in sports, it all comes together to inspire you and to help you grow as a person and all of that reflects in your playing and in your music, so to be exposed to many different opportunities and experiences is really important."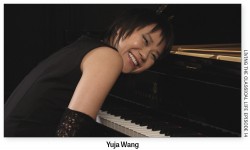 Yuja Wang. Yuja Wang, the 29-year-old, Beijing-born pianistic marvel, turns her sharp mind and impeccable technique to Bartók's haunting and complex Piano Concerto No.3 when she makes her fourth appearance (and seventh overall in Toronto) with the TSO since 2011. Krzysztof Urbański returns to the TSO as guest conductor to lead the orchestra in Grieg's Peer Gynt Suite No.1 and Dvořák's evergreen Symphony No.9 "From the New World." Wang is known for her unerring accuracy, prodigious memory, consummate musicianship, slinky dresses and four-inch heels. According to Janet Malcolm in the September 5, 2016, issue of The New Yorker, she may be undergoing a kind of midlife crisis, one which has led her to new repertoire away from the Romantic Russians that brought her early fame. When Malcolm asked Wang's close friend Gary Graffman, the 87-year-old former head of the Curtis Institute where Wang studied, how Wang compared with the other prodigies at Curtis, he said, "She was remarkable among remarkable students. She didn't play like a prodigy. She played like a finished artist."
In an interview with Michael Enright for CBC Radio's The Sunday Edition broadcast on June 14, 2013, she spoke about being "very surrounded by music in her childhood." Her father was a percussionist, her mother a dancer. The first thing she remembered hearing was Tchaikovsky's Swan Lake; she began piano at six. She talked about virtuosity being a tool for the music: "I never think of technique. I failed if the audience pays attention to how fast I can play or how powerful I can play because in the end I'm trying to portray the music's character, the mood, the atmosphere and also the logic of how the composer is structuring the piece. All of that is a completely different level of how to listen to music rather than how fast can one play."
Enright commented on her small hands, wondering if they could stretch an octave. Wang told him they can stretch a tenth on the keyboard and that her thin fingers (which can fit between the black keys) gave her great accuracy, though occasionally in big Russian pieces, she would need more arm weight to compensate.
Early in 2014, Yang sat down at the piano in conversation with Living the Classical Life (available on YouTube). As she answered questions she casually and effortlessly played excerpts from Rachmaninoff's Paganini Variations and Concerto No.3, as well as Prokofiev's Concerto No.3 and Art Tatum's arrangement of Tea for Two. She said that once she's learned a piece she no longer practises it: "Just keep it as it is, just not touch it, see what kind of magic I can do with it on stage." Then she played parts of Chopin's Waltz Op. 64 No.2, the first piece she performed in public; the Gluck-Sgambeti Melodie dell' Orfeo from Orfeo ed Euridice Act 2; and Liszt's arrangement of Schubert's Gretchen am Spinnrade. "It's the emotion of the music of those pieces that catches me so much; I feel like I own those pieces…Life and music and what I do has to be intermixed, has to be together. Otherwise I just feel like I'm not alive, like I'm wasting my time. Even though I love sauna, tanning, shopping, movies." (She laughs.)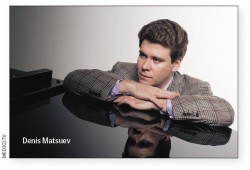 Denis Matsuev. Winner of the 1998 International Tchaikovsky Competition at age 23, virtuosic Russian pianist Denis Matsuev makes his third Koerner Hall appearance under the Show One banner on October 15. This recital nicely underlines Show One's string of Tchaikovsky prize winners which began earlier this year with a unique joint concert by Lucas Debargue and fellow 2015 Tchaikovsky runner-up, Lukas Geniušas, April 30, and which continues with the 2015 Gold Medallist, Dmitry Masleev, the newest Russian virtuoso, at Koerner January 28, 2017.
It's no wonder that Matsuev is back so soon; his recital on January 30, 2016, was ecstatically received. The enthusiastic, large Russian audience component made for a totally different experience than the usual Koerner gathering. Matsuev was presented with an enormous bouquet of flowers just before intermission, four bouquets after the concert, which included the pianist signing an autograph, two more bouquets after the first encore (Liadov's charming The Musical Snuff Box) and one more autograph after the second of four encores. The fourth, in the style of Kapustin or Earl Wild, was Matsuev's scintillating version of Ellington's Take the A Train.
The January recital began with Schumann's Kinderszenen (Scenes from Childhood,) suitably small-scale and wonderfully understated where appropriate, followed by Schumann's Kreisleriana, with an emphasis on lyricism (lovingly played). After intermission, a selection of Rachmaninoff's Études Tableaux Op.39 preceded Rachmaninoff's Sonata No.2. The whole evening seemed to have been a warm-up for the latter's profusion of melody and technique set off by a simple lyrical phrase. Matsuev fell into the sonata's beginning almost before he sat down, like casually plunging into the deep end of the pool. It was bravura playing at its finest.
There will be more Schumann (Symphonic Études) in the October 15 recital, as well as Beethoven's euphoric Op.110, Liszt's wildly popular Mephisto Waltz No.1, Tchaikovsky's Meditation Op. 72 No.5 and Prokofiev's dramatic Sonata No.7. It's a major program by a major artist.
The Isabel. Russian pianist Georgy Tchaidze, 2009 Honens International Piano Competition First Prize Laureate, heads a packed month of appealing concerts at Kingston's acoustically satisfying new hall. His October 16 recital includes works by Schumann, Rachmaninoff, Liszt and Prokofiev. The Isabel's Violin Festival, which begins October 13 with a concert by Quebec's nine-piece string ensemble, collectif9, takes hold October 17 with the superb James Ehnes (and Andrew Armstrong) performing Handel and Beethoven sonatas and a new work by Bramwell Tovey. The Zukerman Trio visits on October 28 to play Brahms, Shostakovich and Mendelssohn while the splendid Midori (and pianist Leva Jokubaviciute) conclude the month's activities on October 31 with an attractive program of works by Mozart, Brahms, Schubert and Ravel.
Gallery 345. The upcoming lineup at this west-end venue features several intriguing concerts beginning October 14 with the unusual combination of tuba, viola da gamba/harmonica and prepared piano that is Hübsch/Martel/Zubek. Italian prize-winning pianist Marco Grieco's October 18 recital features works by Bach-Busoni, Beethoven, Chopin and Liszt. On October 28 Katherine Dowling gives us "A Portrait from the Piano," an imposing selection of the works of Henri Dutilleux. Twin sisters born in Iran, Hourshid and Mehrshid Afrakhteh, perform an evening of piano four hands under the name of TwinMuse, on November 3. Their tempting program includes works by Debussy, Stravinsky, Matthew Davidson and Lecuona, as well as solo pieces by Nicole Lizée.
QUICK PICKS
Oct 2: The Windermere String Quartet puts their period instruments to the service of Haydn's final word on the subject of the string quartet, the two-movement Op.103, before attacking Beethoven's immortal Op.131.
Oct 16: Baritone Russell Braun, TSO concertmaster Jonathan Crow and a cohort of topnotch musicians (including the marvellous TSO principal hornist, Neil Deland) join Amici for an inventive program exploring vocal and chamber works by Richard Strauss and Johann Strauss, Jr. Franz Hasenöhrl's clever deconstruction of Till Eulenspiegel is certain to be a highlight.
Oct 18: Lang Lang brings his grand showmanship to Koerner Hall for the RCM Season Gala - already sold out - featuring music by Debussy, Liszt, Albéniz, Granados and de Falla.
Oct 21: Schubert's enduring Octet highlights the Academy of St. Martin in the Fields Chamber Ensemble's visit to Koerner Hall.
Oct 21: Sheng Cai, who won the TSO National Piano Competition in 2003 as a teenager, is the soloist in the chamber version of Rachmaninoff's Romantic masterpiece, his Piano Concerto No.2. Nurhan Arman conducts Sinfonia Toronto, which also performs Tchaikovsky's graceful Serenade for Strings.
Oct 22: Attila Glatz presents the acclaimed German orchestra KlangVerwaltung with Chorgemeinschaft Neubeuern Chorus celebrating its 20th anniversary with its second North American tour. Conductor Enoch zu Guttenberg along with soloists Susanne Bernhard, soprano, Anke Vondung, mezzo-soprano, Daniel Johannsen, tenor, and Tareq Nazmi, bass, perform two canonical masterpieces at Roy Thomson Hall: Mozart's Requiem and Bach's Magnificat. Founded by musicians who had collaborated with zu Guttenberg throughout his career, the Munich-based orchestra is composed of renowned players from the Berlin Philharmonic, Stuttgart State Opera, Deutsche Oper am Rhein, and Cologne Radio Orchestra, as well as soloists and chamber music players. The basis of their interpretative approach is a collaboration of historically informed performance practice combined with the unexpected and emotional.
Oct 26, 27: The TSO celebrates the 1920s in the first Decades Project of the new season with a rousing program that includes Gershwin's Rhapsody in Blue, Kodály's delightful Suite from Háry János and Rachmaninoff's Piano Concerto No.4. Russian pianist Denis Kozhukhin, winner of the 2010 Queen Elisabeth Music Competition, is the soloist; Kristjan Järvi, a member of the very musical family, guest conducts. Nov 2, 3, 5: Continuing the 1920s Decades Project, Jon Kimura Parker is the soloist in Prokofiev's best-known piano concerto, the Third; conductor James Gaffigan leads the TSO in Milhaud's jazzy La création du monde and Shostakovich's precocious Symphony No. 1. The TSO Chamber Players perform Neilson's Woodwind Quintet prior to the November 2 concert.
Oct 29: The Kindred Spirits Orchestra and conductor Kristian Alexander welcome the new season with Michael Berkovsky in Tchaikovsky's beloved Piano Concerto No.1.
Nov 1: As part of their weeklong residency at the University of Toronto, the New Orford String Quartet performs Les veuves by Uriel Vanchestein-inspired by Richard Desjardins' song by the same name, Debussy's hypnotic String Quartet in G Minor Op.10 and Beethoven's String Quartet Op.127, the first of his Late Quartets, in Walter Hall.
Paul Ennis is managing editor of The WholeNote.
Details

Paul Ennis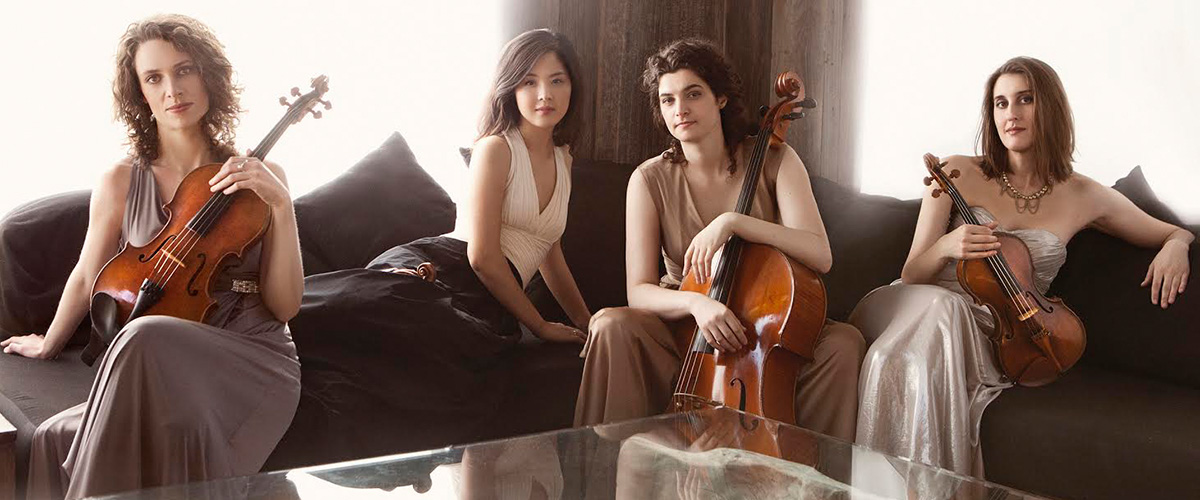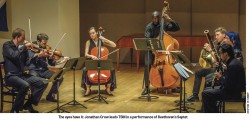 My musical life in Toronto this summer was bound up in Toronto Summer Music's "London Calling" season, 25 days of activities spurred by the idea of musical life in London throughout the centuries. That clever conceit enabled the program to broaden its content beyond English works to encompass music heard in London, particularly in the popular 19th-century concert-giving associations. TSM's 11th edition, the sixth and final under its personable artistic director Douglas McNabney, was its most extensive to date, unfurling a huge amount of repertoire between July 14 and August 7. I was able to take in ten concerts, three masterclasses and a rehearsal, making for many memorable moments, much of which I have already written about on thewholenote.com. Here are some highlights:
McNabney's farewell season got off to an impressive start with a concert of English music for strings conducted by Joseph Swensen. He introduced the evening and noted that Britten's Serenade for Tenor, Horn and Strings, which we were about to hear, was the first piece he wanted to program in the festival. The remarkable performance which followed - by American tenor Nicholas Phan, TSO principal horn Neil Deland and the TSM Festival Strings - was breathtaking in its execution. Deland's horn playing was unforgettable for its purity of tone, a wondrous support for the mercurial tenor and the assorted poetic anthology, the text taken from some of Britten's favourite verse by the likes of Tennyson, Blake and Keats; the powerful Blow, Bugle Blow, the foreboding horn of The Sick Rose, the anguished and awestruck Lyke Wake Dirge and the seductive voice of To Sleep. What a rare treat!
In a refreshing concert July 19, pianist Pedja Muzijevic's presented "Haydn Dialogues," a 75-minute performance of four Haydn sonatas separated by pieces by Oliver Knussen, John Cage and Jonathan Berger. Passionate about mixing old and new music, Muzijevic is also a genial talker, combining a delicious wit and the occasional catty comment with a streamlined historical sensibility that made it easy to relate to Haydn and his relationship with his patrons, the Esterházy family, and to the timely invitation by the British impresario, Salomon, to live and work in London. ("Talk about London Calling," Muzijevic added in a clever aside.)
The Coronation of King George II took place in October of 1727; Handel was commissioned to write four anthems for the ceremony. On July 26 in Walter Hall, Daniel Taylor led his Theatre of Early Music in a delightful hour-long re-imagining of the event that literally and figuratively was the grand centrepiece of TSM's season. In addition to using music of the day, Taylor had the wisdom to include three anachronistic elements: Hubert Parry's I Was Glad and Jerusalem, as well as John Tavener's Hymn to the Mother of God, which broadened the evening and extended the ceremonial maelstrom into the 20th century. The effervescent Taylor and his company had the musical smarts to carry it off.
A week of exceptional musicality (which also included TSO concertmaster and TSM artistic director designate, Jonathan Crow, headlining an enjoyable evening of mostly British chamber music, July 28) concluded July 29, with an outstanding recital by the talented Dover Quartet. It was TSM's nod to the Beethoven Quartet Society of 1845, the first public cycle of the composer's complete string quartets, a series of London concerts each of which included an early, middle and late quartet. So, in that spirit, the capacity Walter Hall audience was treated to Op.18 No.4, Op.59 No.3 and Op.132.
The Dovers' playing of the early quartet was empathetic, subtle, impeccably phrased, marked by forward motion, drive and energy. They played up the inherent contrasts in the middle quartet's first movement, the innocence and aspiration, warmth and solidity of the third and the controlled freneticism of the finale. But the heart of the evening was the third movement of Op.132, a work of naked supplication and beauty transformed into optimistic assertiveness. The feeling of divine well-being has rarely been better expressed. Musically mature, vibrant and uncannily unified in purpose and execution, the youthful players brought passion and grace to the first two movements, took a decisive approach to the fourth and emphasized the rhapsodic character of the finale.
TSM's celebration of chamber music became a showcase for artists like TSO principal oboe Sarah Jeffrey, who showed off her rich tonal palette in Arthur Bliss' Oboe Quintet Op.44, beaming like a beacon and blending in well with her string collaborators, always with grace. And pianist David Jalbert, who put his string collaborators on his back in Vaughan Williams' Piano Quintet in C Minor, supporting and coming to the fore as needed in this vigorous, dramatic, sweetly melodic work. Two days later, Jalbert again proved a most conducive collaborator in Salomon's arrangement of Haydn's Symphony No.102 in B-Flat Major for keyboard, flute, two violins, viola, cello and double bass. After a rehearsal in which he felt the piano to be overpowering and excessively percussive, Jalbert had a fortepiano brought in for the concert. It made for a terrific sense of ensemble and Jalbert's passion was contagious. The evening ended with a spirited whirl through Beethoven's Septet in E-Flat Major Op.20 with Crow in charge, in yet another outlet for his artistry, while Nadina Mackie Jackson's soulful bassoon provided invaluable support.
Jeffrey, Jalbert and Crow were among the more than 20 mentors to the 29 emerging artists who were members of TSM's Academy. It's one of the key components of the festival, one which undoubtedly has a lasting effect on all involved. Unable to attend any of the "reGeneration" concerts in which one mentor sat in with academy members for eight chamber music concerts, nor the art of song or chamber concerts by the academy members themselves, I nevertheless did get a sense of the coaching side of the festival in the masterclasses and rehearsal I witnessed.
Mezzo-soprano Sasha Cooke had several revealing ways into the music she was hearing in her masterclass: "You can't sing Duparc until you've lived life and been heart-broken"; and "Art song is not painting a picture, it's stepping into it." In an open rehearsal, Dover Quartet first violinist Joel Link spent close to two hours working on the first movement of Sibelius' Piano Quintet in G Minor, note by note with scrupulous attention to dynamic markings. A naturally inquisitive collaborator, he solicited ideas from his fellows and when he agreed with a suggestion, he would invariably enthuse: "Totally."
Jonathan Crow's masterclass was intense, generous and informative. Early on, he had so many musical ideas to impart, he spoke quickly so as to get them all out without losing time to have them executed. But he was also sensitive to the young musicians, relating stories of his own student days. When he was about their age, he found himself playing Haydn's Quartet Op.76 No.3 ("Emperor") with one of his heroes, Andrew Dawes, then first violinist of the original Orford String Quartet. Dawes used to record much of what he played for learning purposes. Crow had felt the performance had gone well and looked forward to hearing the playback, which turned out to be at an excessively slow speed so that every note was exaggerated.
"Jonathan," Dawes said. "You only did four wiggles of vibrato while I did seven and a half." Everyone in Walter Hall laughed and Crow pointed out that Dawes was noted for the clarity of his playing.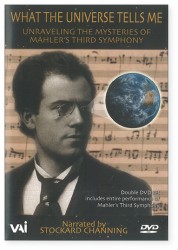 Jason Starr's Mahler DVDs. Crow returns to his main gig on September 21 when he and the TSO under Peter Oundjian, with guest soprano Renée Fleming, open their new season with Ravel's lush song cycle Shéhérazade, Italian arias by Puccini and Leoncavallo and songs from Rodgers and Hammerstein's The King and I. Two days later, Henning Kraggerud is the violin soloist in Sibelius' majestic Violin Concerto, one of the cornerstones of the repertoire. Rachmaninoff's Symphony No.2, which drips Romanticism, completes the program. Then, on September 28 and 29, Oundjian conducts what promises to be one of the must-see concerts of the year, Mahler's Symphony No.3; Jamie Barton, fresh from her well-received TSM recital at Koerner Hall, is the mezzo soloist alongside Women of the Amadeus Choir, Women of the Elmer Iseler Singers and Toronto Children's Chorus.
Coincidentally, I was recently given a package of Mahler DVDs produced and directed by Jason Starr, a prolific maker of dozens of video and films from classical music and modern dance performances to documentary profiles of artists and cultural issues. He began his Mahler odyssey in 2003 with a splendid deconstruction of what Mahler himself called "a musical poem that travels through all the stages of evolution." What the Universe Tells Me: Unravelling the Mysteries of Mahler's Third Symphony, Starr's impressive 60-minute film, intercuts a performance by the Manhattan School of Music conducted by Glen Cortese, with analysis by baritone Thomas Hampson, scholarly talking heads like Henry-Louis de La Grange, Donald Mitchell, Peter Franklin and Morten Solvik and timely shots of the natural landscape, all in the service of furthering our understanding of Mahler's vision. "Imagine a work so large that it mirrors the entire world," he said.
How Schopenhauer and Nietzsche figure into Mahler's mindset, the beginning of the cosmos, the oboe as the guide to the beauty of nature in the second movement (its notes illustrated by flowers in a high Alpine valley), are just a few examples of the myriad of details Starr and his methodical examination of this massive masterpiece reveal. Watching it (and its extras) will enhance my enjoyment of the TSO's upcoming concert.
The same coterie of Mahlerians turn up in Starr's most recent films completed in 2015: Everywhere and Forever: Mahler's Song of the Earth and For the Love of Mahler: The Inspired Life of Henry-Louis de La Grange. Again Starr's thoroughness, cinematic touches and attention to the biographical, cultural and philosophical context are invaluable for our understanding of the Song of the Earth. Since he first heard Bruno Walter conduct Mahler's Ninth Symphony in 1945, "the symphonies of Mahler have become a world for me which I've never tired of exploring," says Mahler biographer de La Grange. From the medina of Marrakech to a convent in Corsica, Toblach in South Tyrol and the Mahler Mediatheque in Paris, Starr follows de La Grange (now 91) over several years, bringing to light his passion for life and music. "Every time I hear a work of Mahler, I think I hear something I've never heard before," he said. Anecdotes by Mahler's granddaughter Marina, Boulez ("Transformation of Henry-Louis' personality by Mahler gives him authority on Mahler."), Chailly, Eschenbach and Hampson add to the pleasure of this essential document.
QUICK PICKS
Sept 12: Trailblazing cellist Matt Haimovitz brings his new Overtures to Bach to the intimate space of The Sound Post for a recital featuring commissioned works by Philip Glass, Du Yun, Vijay Iyer, Roberto Sierra, Mohammed Fairouz and Luna Pearl Woolf, each of which precedes a different first movement Prelude from each of Bach's six cello suites.
Sept 14: Haimovitz brings the same program to the Kitchener-Waterloo Chamber Music Society (KWCMS). Among other performers in the Music Room of the indefatigable Narvesons this month are French cellist Alain Pierlot and pianist Jason Cutmore on Sept 25 in works by French composers (including sonatas by Debussy and Saint-Saëns). Sept 28: French pianist Alain Jacquon makes his KWCMS debut in a program of Sibelius, Ravel and Nazareth. Oct 2: Jethro Marks, principal violist of the National Arts Centre Orchestra, offers Schubert, Mendelssohn and a Beethoven violin sonata (transcribed for viola), with pianist Mauro Bertoli, currently artist-in-residence at Carlton University.
Sept 17: Stewart Goodyear takes a trip down the QEW to open the Hamilton Philharmonic Orchestra's new season with Brahms' first major symphonic work, the formidable Concerto No.1 in D Minor Op.15. Conductor Gemma New completes the evening with Brahms' friend and patron, Schumann, and his visionary Symphony No.4.
Sept 17: Owen Sound's Sweetwater Music Festival "Virtuosity" concert features clarinetist James Campbell, violist Steven Dann, percussionist Aiyun Huang, violinist (and artistic director) Mark Fewer and the Gryphon Trio in a varied program that spotlights a new commissioned work by David Braid. Sept 18: The same performers wrap up the weekend festivities with "A Classy Finish" which includes Prokofiev's Overture on Hebrew Themes Op.34 and Beethoven's Piano Trio in D Major ("Ghost") Op.70 No.1.
Sept 18: For any WholeNote readers who may be in P.E.I. on the third weekend of the month, don't miss Ensemble Made In Canada's performance of piano quartets by Mahler, Bridge, Daniel and Brahms (No.1 in G Minor Op.25), part of the Indian River Festival.
Sept 25: Bassoon marvel Nadina Mackie Jackson is joined by string players Bijan Sepanji, Steve Koh, Rory McLeod, Bryan Lu and Joe Phillips for her "Bassoon Out Loud" season opener; works include Vivaldi's Concerti Nos.14 & 27, Lussier's Le Dernier Chant d'Ophélie Op.2 and works for solo strings.
Sept 30: TSO concertmaster Jonathan Crow shows his versatility as he joins with fellow TSO members, principal violist Teng Li, associate principal cellist Winona Zelenka and COC Orchestra concertmaster Marie Bérard (who comprise the Trio Arkel) to play Ligeti's early String Quartet No.1 "Métamorphoses nocturnes." Mozart's masterful Divertimento in E-Flat Major K563 completes the program.
Sept 30, Oct 1: Conductor Edwin Outwater leads the Kitchener-Waterloo Symphony in two bulwarks of Romantic music: Rachmaninoff's Piano Concerto No.3 (with Natasha Paremski, whose temperament and technique have been compared to Argerich) and Tchaikovsky's Symphony No.4.
Cecilia String Quartet at Mooredale
U of T Faculty of Music quartet-in-residence, the celebrated Cecilia String Quartet, opens Mooredale's 2016/17 season September 25 with works by Haydn, Mendelssohn and Emilie LeBel. Second violinist Sarah Nematallah and cellist Rachel Desoer graciously and eloquently answered a few questions about the repertoire they will be playing in their concert at Walter Hall. I hope you enjoy their insights and that the the answers will enhance your experience of hearing them play.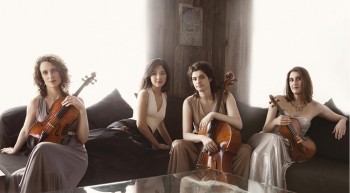 WN: Please tell me about the qualities of Haydn's Op.33 No.1 that appeal to you.
Sarah Nematallah: I love the elusive nature of this work. There are so many moments where Haydn begins to lead you down one path and then immediately steers you in another direction - we feel momentary comfort that is quickly shaken, sweetness that suddenly turns sour, aggression that bursts into joy. I feel that this quality makes for an edge-of-your-seat experience!
WN: How does recording a work, for example the Mendelssohn Op.44 No.1, affect your subsequent performance of it?
SN: The amount and type of detail one must consider in preparing the piece and working in the recording sessions is immense. It's intense work, but rewarding in its own way. After you've been through that experience, performing the piece feels very freeing - it allows you to live through the work along with the audience again, as opposed to solidifying something concrete. The experience of performing the work has a new dynamism to it that is really exhilarating.
WN: Does recording a piece focus your attention on it more than playing it in concert? Have your ideas of the piece changed or evolved since it was recorded?
SN: Recording a work requires a real commitment to one particular interpretation of a piece, and so performers must feel confident that this interpretation is something that they feel will have merit for decades to come. However, after the recording process is done, one is free to return to explore and experiment again. Sometimes it is hard to let go of the interpretation you recorded, but over time you realize that music is a fleeting artistic form that is constantly changing, and embracing that idea can give rise to interpretations you may not have thought possible in the past.
WN: How did you come to program Taxonomy of Paper Wings by Emilie LeBel?
Rachel Desoer: This piece by Emilie is part of our large project this season of Celebrating Canadian Women Composers. Over the past two years we have commissioned four outstanding women composers to write string quartets for us and this season it is all culminating. We will be presenting all four pieces at the 21C Festival in May and looking towards recording all the works. We chose Taxonomy of Paper Wings for this concert for two reasons. First, it's a great opportunity to present Emilie's work in her hometown. Second, her work has a calmness and a subtlety we thought would contrast greatly and provide an oasis in the middle of this busy program!
Paul Ennis is the managing editor of The WholeNote.
Details

Paul Ennis
A quick glance at the Union Jack-based brochure of Toronto Summer Music's 11th season, "London Calling: Music in Great Britain," might lead you to expect a bounty of English music, but the more you delve into TSM's 25 concerts it's apparent that what the festival is offering is a cornucopia of music that would have been heard in London over the course of three centuries. As artistic director Douglas McNabney told The WholeNote publisher David Perlman in a recent podcast (video at TheWholeNote.com), "We're celebrating musical life in London…[which] has always been the centre – a Mecca for musicians." No wonder, since the city was the centre of the immense British Empire.
And this year's festival, more so than ever, is also a celebration of chamber music; 14 programs fall into that category. But TSM, with its mentors and fellows program, is more than a showcase for top-notch instrumentalists and ensembles like the Parker or Dover Quartets. It offers full scholarships to musicians on the brink of a musical career the opportunity to be mentored by established professionals, and equally important, to participate in concerts with them (the so-called "Chamber Music reGENERATION" series of eight Saturday afternoon recitals and the two Art of Song reGENERATION Friday afternoon concerts).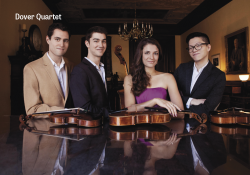 McNabney has very cleverly taken a handful of 19th-century London concert series and used the conceit to create diverse and satisfying chamber music programs. The Beethoven Quartet Society of 1845, for example, marked the first instance of a complete Beethoven string quartet performance cycle. The acclaimed young American ensemble, the Dover Quartet, who will be launching their own traversal of the Beethoven cycle this fall, will follow the lead of those 19th-century Londoners by including an early, a middle and a late quartet in their program. On July 29 in Walter Hall, they will play Op.18 No.6, Op.59 No.3 and Op. 132, making for an unusually rich and sure-to-be illuminating musical evening. Another American quartet, the Parker, whose Naxos recording of the complete Ligeti quartets won them a Grammy, pay tribute to the Musical Union of 1865, a famous concert series of its day, with a program of late Haydn, early Beethoven and late Schubert quartets, July 15.
Of course, there will be English music, beginning with the opening concert July 14, featuring two 20th-century masterpieces, Britten's sublime Serenade for Tenor, Horn and Strings and Elgar's exhilarating Introduction and Allegro for string quartet and orchestra. A second, centred on TSM's artistic-director-designate, TSO concertmaster and New Orford String Quartet violinist, Jonathan Crow, includes Elgar's mournfully beautiful Violin Sonata, Bax's Piano Quartet and Bridge's Piano Quintet. A third, a homage to the People's Concert Society (another 19th-century London concert series), showcases TSO principal oboist Sarah Jeffrey, one of TSM's mentors, in a lively program comprised of Britten's Phantasy Quartet for Oboe and Strings, Op.2, Bliss' Oboe Quartet and Vaughan Williams' Piano Quintet, August 3.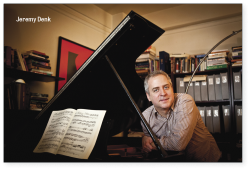 Two compelling pianists, Pedja Muzijevic and Jeremy Denk, will each give what are certain to be fascinating recitals. Muzijevic is back as a mentor this year after a fulfilling session in 2015. As well as being a pianist of impeccable flair, he proved to be an engaging man with a mic in last year's American Avant-Garde concert, introducing the music and reading from John Cage's 32 Questions. Both qualities will no doubt be evident in July 19's Haydn Dialogues, the Walter Hall event in which Muzijevic will discuss Haydn's London experience (where he wrote two of the three sonatas on the program) and relate Haydn's work to Cage's seminal In a Landscape, Knussen's Sonya's Lullaby and Berger's Intermezzo.
Winner of a MacArthur "Genius" Fellowship, Denk brings his keen intellect to everything he does. A gifted writer in addition to being a supreme musician, his New Yorker account of his years as a music student, "Every Good Boy Does Fine," is revealing, moving and a must-read.
The program for his July 21 recital has just been announced; it promises to be imaginative, insightful and engaging, one I won't miss.
Festival of the Sound
Festival of the Sound's 37th summer offers an abundance of musical treats to snack on. Each week features several chamber music combinations; the Gryphon Trio, playing Dvořák's popular Dumky Trio and Schubert's delightful Trio No.1 D898, shares the stage with the New Zealand String Quartet at 7:30 on July 19 and Moshe Hammer and Peter Longworth at 3:30 the same day; Hammer appears in "Our Favourite Sonatas I" the next day while Longworth accompanies cellist Rolf Gjelsten in a late Beethoven sonata in "Our Favourite Sonatas II" later that day.
Stewart Goodyear brings his penchant for Beethoven to the "Pathétique," "Moonlight," "Tempest," and "Appassionata" sonatas in "My Favourite Beethoven" on July 22. On July 21, he puts on his chamber music hat teaming up with the Penderecki String Quartet and New Zealand String Quartet for Schumann's Piano Quintet Op.44 and Brahms' Piano Quintet Op.34.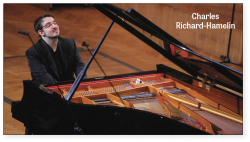 Recent Chopin International Competition second-prize-winner, the gifted Charles Richard-Hamelin, highlights week two, July 28, with two concerts that show off his sensitivity as soloist and collaborator. After playing a Chopin nocturne, ballade and polonaise before intermission, he returns as pianist with the Hochelaga Trio to perform Tchaikovsky's Piano Trio in A Minor Op.50. Earlier that day, Trio Hochelaga plays Ravel's gem, Piano Trio in A Minor, in a program that also features the festival's artistic director, clarinetist James Campbell, oboist James Mason, violinist Martin Beaver, violist Graham Oppenheimer and bassist Joel Quarrington in Prokofiev's radical nugget, Quintet Op.39. My favourite jazz pianist, Robi Botos, is joined by drummer Terry Clarke and legendary bassist, Dave Young, for "My Favourite Jazz" on July 29.
Week three is dominated by the piano, culminating August 6 in a "Piano Spectacular" celebrating ten years of the ensemble Orford Six Pianos, and concluding with Janina Fialkowska, Bergmann Duo, Anagnoson & Kinton and Glen Montgomery joining the Orford six in Bizet/Wilbert's Carmen Fantasy for 12 pianists. Duo pianists Anagnoson & Kinton, celebrating 40 years of concertizing together, perform Bartók's incisive Sonata for Two Pianos and Percussion as well as other works, August 2. The notes continue flowing with Fialkowska's "My Favourite Chopin" on August 5. The festival concludes with Fialkowska joining the National Academy Orchestra for Beethoven's rhapsodic Piano Concerto No.4 and Anagnoson & Kinton playing Mozart's Concerto No.10 for Two Pianos. Earlier in the week, August 3, the Lafayette String Quartet, the only all-female quartet still comprised of its original members, celebrates 30 years of togetherness by performing Ravel and Dvořák.
Stratford Summer Music
The piano is consistently a major focus of Stratford Summer Music, and 2016 is no exception. Simone Dinnerstein, who famously self-produced her refreshing take on Bach's Goldberg Variations and then saw it become immensely popular, will perform the piece July 23 at 11am. The prior afternoon she will give a Bach master class to three promising young pianists in what could turn out to be an unforgettable experience for student and audience alike. Each student is well-known in the piano competition world: Anastasia Rizikov, now 16, is a veteran of the concert stage; Toronto-based, Russian-born Vladimir Soloviev is the most-decorated student in the history of the Don Wright Faculty of Music at the University of Western Ontario; Charissa Vandikas, 18, is a top student at the Glenn Gould School. Dinnerstein begins her visit to Stratford, July 21, with a program devoted to a selection of Glass' Metamorphoses and Etudes paired with Schubert Impromptus Op.90 and his immortal Sonata in B-Flat D960.
Two other young veterans of international piano competitions, Tony Yike Yang and Luca Buratto, make their Stratford debuts. Yang, at 16 the youngest prizewinner in the history of the Chopin International Piano Competition, will bring his immense technique and precocious interpretative sensibility to a demanding program of Mozart, Chopin, the formidable Liszt Sonata in B Minor and Prokofiev's dramatic Sonata No.7, August 3. Two weeks later, Buratto, the most recent Honens Prize-winner, brings his "fiery imagination and finesse" to works by Schumann and Beethoven.
Now 21, the redoubtable Jan Lisiecki continues on his path to the upper reaches of the pianistic universe. His recital on August 26 includes works by Bach, Rachmaninov and Chopin. The following afternoon, he will play Schubert's final Four Impromptus, Schumann's Klavierstücke Op.32 and Chopin's Nocturnes Op. 48 and Scherzo No.1 in B Minor Op. 20. These will be Lisiecki's only local recital appearances this season. Don't miss this chance.
Festival de Lanaudière
The 39th season of the Festival de Lanaudière is a tribute to its founder, Father Fernand Lindsay who was especially fond of Beethoven, Bach, Brahms, Berlioz and Tchaikovsky, so the festival has taken special care to invite music lovers to discover the many works of those composers to be featured this summer. About an hour's drive northeast of Montreal, the festival is well-suited for a holiday excursion. Since many of the festival's artists don't normally make the trip to Toronto, it's all the more reason to travel to Joliette, Quebec.
JUNO Award-winner, pianist Alain Lefèvre opens the festival with Tchaikovsky's uber-romantic Piano Concerto No.1 on July 9. The Jupiter String Quartet, quartet-in-residence at the University of Illinois and a tightly knit family unit (the cellist is married to the second violinist who is the sister of the violist), are undertaking a cycle of the complete Beethoven string quartets at the festival, beginning this summer with concerts July 11 (Nos.6, 11, 15), 12 (Nos.4, 5, 13) and 14 (3, 16, 8). Angèle Dubeau leads her all-female string ensemble, La Pietà, in "The Mark of Minimalism," a July 10 concert comprised of music by Glass, Einaudi, Mozetich, Nyman, Goulet and Pärt.
The eminent English violinist, Anthony Marwood, is the soloist in Beethoven's ageless Violin Concerto Op.61, with Les Violons du Roy conducted by Bernard Labadie, July 15. "Child Prodigy" Tony Yike Yang gets a chance to perfect the program he will be playing in Stratford, August 3, when he performs it in Lanaudière on July 19. Silver medal winner in the 2015 Tchaikovsky International Competition, American George Li's recital includes sonatas by Haydn and Chopin (No.2), Rachmaninov's Variations on a Theme by Corelli and two crowdpleasers by Liszt. Armenian-born pianist Nareh Arghamanyan, the winner of the 2008 Montreal International Musical Competition, performs an unusual program on July 26 – Bach's Goldberg Variations, Saint-Saëns' Danse Macabre, Liszt's Totentanz and three of his transcriptions of songs by Schubert and Mozart. The innovative ensemble, collectif9, plays Golijov, Brahms, Piazzolla and others on July 29.
The Orchestre symphonique de Montréal led by Kent Nagano begin the festival's final weekend August 5 accompanying Charles Richard-Hamelin in Brahms' fiery Piano Concerto No.1 and unlocking the many strains of Schumann's Symphony No. 3 "Rhenish." August 6, the orchestra performs two of the most famous unfinished works in the musical canon, Schubert's Symphony No.8 "Unfinished" and Mozart's Requiem, an ideal pairing for an outdoor concert. The 39th season concludes with local hero Yannick Nézet-Séguin and his Orchestre Métropolitain in a program that pays homage to the conductor's Philadelphia Orchestra post. All four pieces were commissioned by that orchestra: Bach/Stokowski's Passacaglia and Fugue in C minor BWV582; Rachmaninoff's magical Rhapsody on a Theme of Paganini Op. 43 and Symphonic Dances Op. 45; and Nico Muhly's Mixed Messages. There are no mixed messages in the Festival de Lanaudière, simply a love of music that exists to be shared in the warmth of a summer day or evening.
Clear Lake Chamber Music Festival
Under the direction of pianist Alexander Tselyakov, the 11th annual Clear Lake Chamber Music Festival makes for a lovely Manitoba weekend July 21 to 24. The concerts are filled with quality (Tselyakov playing Ravel's devilish Gaspard de la Nuit and participating in Dvořák's great Piano Quintet in A No.2 Op.81 in the opener) and diversity (Tselyakov collaborating with Kerry DuWors and Joyce Lai,  violins and Simon Fryer, cello, in sonatas by Handel, Saint-Saëns and Prokofiev and Three Madrigals by Martinů). An appealing Saturday morning concert July 23 precedes the finale July 24 in which Schubert, Dvořák and Schumann are the featured composers.
Music and Beyond
There's an unmistakable European flavour to this year's Music and Beyond festival (which runs from July 4 to 17 in Ottawa) with the dynamic Utrecht String Quartet performing Beethoven, Tchaikovsky and Piazzolla on July 7 and the joyous Vienna Piano Trio in for three concerts July 7, 8 and 9. It's worth a drive to the nation's capital to hear these remarkably adept musicians perform all three of Brahms' piano trios as well as works by Shostakovich, Haydn, Ravel and Cerha.
QUICK PICKS
TSO: June 4, 5. Emanuel Ax-protege Orion Weiss performs Gershwin's immortal Rhapsody in Blue. Andrew Grams conducts. June 9, 10, 11: James Ehnes performs Elgar's beloved Violin Concerto; Peter Oundjian offers orchestral support and leads the TSO in Stravinsky's revolutionary The Rite of Spring. June 11: The TSO Chamber Soloists led by Jonathan Crow give a pre-concert performance of Stravinsky's bedevilling suite from L'Histoire du soldat. A full version of the piece takes place at the Hearn Generating Station as part of Luminato, June 18.
A significant serving of Beethoven is on order June 15 and 16 with Oundjian leading the orchestra in the composer's Eroica Symphony and accompanying the thoughtful Yefim Bronfman in Piano Concerto No.3. June 18 Oundjian takes his forces to the Hearn for Beethoven's rousing Symphony No.5 and Gershwin's danceable An American in Paris.
June 21: Nine Sparrows presents a free concert with flutist (and WholeNote chairman of the board) Allan Pulker.
June 30: Summer Music in the Garden presents the Cecilia String Quartet playing Mozart's String Quartet K.590 and Kati Agócs' Tantric Variations.
July 16: Alexander Tselyakov and friends warm up for Clear Lake with a concert presented by Kitchener-Waterloo Chamber Music Society.
Aug 15: Music Mondays presents "Surrealism at Midday" with pianist Anastasia Rizikov performing works by Liszt, Ravel and Scriabin.
Paul Ennis is the managing editor of The WholeNote.
Details

Paul Ennis
"Maisky's supercharged style of playing grabs you by the collar. He can be strong, passionate and powerful – but he can also make love to you with a pianissimo…like Rostropovich, Maisky's playing is all about the heart and the soul."
– Julian Lloyd Webber, The Guardian, January 2012.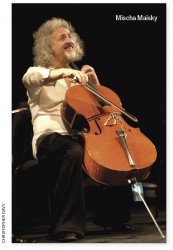 Facts you may not know about Mischa Maisky. Born in Latvia, educated in the Soviet Union, he now considers himself a citizen of the world. (He lives in Belgium, his four children were each born in different countries; his cello is Italian, its strings German, its bow French) He found it odd that people once referred to him as a "Russian cellist," since in the Soviet Union he wasn't considered to be Russian at all. "I was a Jew, which was made clear in my Soviet passport: 'Nationality: Jewish.' Very few people in the West realize that this is how Jews were treated in the Soviet Union."
He is the only cellist to have studied with both Gregor Piatigorsky and Mstislav Rostropovich. Two months before Pablo Casals died, Maisky, then 25, played the Bach Suite No.2 in D Minor for him in August of 1973, in an Israeli hotel suite in front of Casals, his wife Martita, Isaac Stern, Leonard Rose, Eugene Istomin and Alexander Schneider. Maisky has recorded the Bach solo cello suites three times, most recently for Deutsche Grammophon in 1999.
In an International Cello Society interview with Tim Janof in 2007, Maisky expanded on that historic meeting with Casals:
"Perhaps the most frightening thing was to play Bach for him. [In addition to the second suite, Maisky played the Sonata No.3 in G Minor BWV1029 with his brother on piano.] Frankly, I was a bit depressed by his reaction. 'Young man, I personally don't think that what you do has anything to do with Bach. However, you are so convinced by what you do, that it actually sounds very convincing.' Isaac Stern calmed me down afterwards during lunch, saying that he thought I had received the highest compliment a young cellist could receive from Casals. I now prefer to take what he said as a compliment. I certainly didn't play Bach like him, as if anybody could, and I was never one to imitate anybody, so I'm not surprised by his reaction. Lately, however, I've come to realize just how much I have been influenced by his recording of the Bach Suites, which I have listened to repeatedly since I was a teenager."
Later in the conversation with Janof, Maisky talked about his view of Bach as a romantic:
"Some people think my Bach is too romantic, which I take as a compliment. I believe that Bach was one of the greatest romantics of all times. One shouldn't forget that in addition to his wonderful music, he had 20 children. Otto Klemperer was once told that it was discovered one shouldn't play Bach with vibrato, to which he replied, 'Huh? Twenty children and no vibrato?'
"I realize this may seem odd, but I don't consider Bach's music to be baroque. I believe calling Bach a 'baroque composer' is an insult to his genius because he was much, much larger than this. People such as Bach cannot be categorized so easily and those who try to do so are diminishing him and his accomplishments, not to mention that such a label doesn't begin to capture his essence. In addition to being one of the great intellects of all time, he was a passionate human being who I'm sure loved great food and drink. I agree with Pablo Casals when he said that there is no emotion known to human beings that is not in Bach's music. It's all in there and we just have to dig deep enough to find and express it."
Maisky falls clearly into the romantic camp as his Horowitz reference shows:
"Vladimir Horowitz once said that 'all music is romantic,' and I couldn't agree more. Playing romantically means playing with feeling and emotion, and of course people in the 18th century felt things just as deeply as we do today. I don't mean to imply that one should play Bach like Shostakovich, I'm just saying that Bach was so far ahead of his time that he's probably spinning in his grave as he watches us trying to go back 300 years. To regress in our approach is to go against his own mentality and his own progressiveness. He was such an innovative and experimental person by nature that he would be appalled if he were to see how we argue amongst ourselves about how to play his music 'correctly.'"
Later Maisky defends his idea of Bach:
"His music is full of invention and experimentation. Just look at the last cello suite, which he wrote for a five-string instrument, or look at the variety in the Well-Tempered Clavier. I have no doubt that if somebody were to give him a modern bow, he would be thrilled to explore its possibilities. I strongly disagree with those who insist that Bach must be played a certain way. There is plenty of room for different approaches and it's the variety of ideas about all sorts of things, not just in music, that makes life so interesting."
Before Maisky performed at Roy Thomson Hall with the Moscow Soloists and Yuri Bashmet on May 3, 2012, he appeared on Classical 96.3 FM, where he likened Bach's Cello Suites to a great diamond which can shine differently depending on which way you look at it; he called the study of the suites a neverending process.
Maisky makes no secret of the fact that he listens to other cellists. At the time of the Janof interview he had more than 45 recordings of the Bach Suites, all of which he listened to, some of them several times. Listening to recordings in general is something he likes to do; listening to his own recordings gives him a sense of where he's gone developmentally. And he likes to hear live music when he can. "I believe very strongly that one can find something valuable in any performance, even if I don't agree with the interpretation or if mistakes are made."
After studying with Rostropovich for four years (from 18 to 22), Maisky spent 18 months in a labour camp, "shovelling cement, building Communism, obviously unsuccessfully," as he says sarcastically in an interview from the Verbier Festival in 2012. Then, to avoid military service, he had a friendly Jewish psychiatrist place him in a mental hospital for two months, after which he followed his sister to Israel and "repatriation." Maisky attributes the curtailment of his concertizing and other musical activities, as well as the trumped-up charge that landed him in the labour camp, to his older sister's move to Israel in 1969, a move the Soviet authorities were convinced (rightly as it turned out) Maisky would also make.
When Maisky asked Rostropovich for advice (before he left the Soviet Union) as to what future musical path to follow, Rostropovich told him that there are two major cello schools, one Russian and one French, and since he had already tried Russian, he should try French. "I prodded him for a more specific recommendation and he said, 'This is really difficult. Maréchal is dead. Fournier doesn't teach. Navarra teaches much too much. Tortelier is a genius but a bit too crazy for you. Gendron, hmmm, it's not that good anymore. You know what? The best French I can recommend is Piatigorsky.' This was funny because Piatigorsky was a Jew from Russia living in California. His only French connection was his wife, who was the daughter of Baron de Rothschild. 'Piatigorsky is the only one I could wholeheartedly recommend. He's a great cellist, a great musician, a great personality, and so on.'"
Maisky's career revived in Israel where he played seven concerts with the Israel Philharmonic under Zubin Mehta, Andrew Davis and Daniel Barenboim. "Mehta was very friendly with Piatigorsky and he recommended that I go to him as well. He said, 'You have the time and he's not young and he's not healthy. You never know how long he will be around, so go. You will never regret it.' And so I went to Piatigorsky [in 1974, for four months] and I've never regretted it, though I must confess that my career could have gone in a completely different direction had I listened to Isaac Stern's advice, who told me to go to New York instead of Los Angeles.
"I went to Piatigorsky's USC masterclass twice a week and I played for him at his house almost every day, each time playing a different piece. I must have played at least a hundred different works for him in four months. After our private lessons we would play chess, since we were both passionate about the game. Then we went for long walks and talked about all sorts of things, and not just music. It has been over 30 years since Piatigorsky died, and I still feel his presence in the sense that I am still digesting his ideas and feeding on the positive energy he directed my way."
Mischa Maisky will perform Bach's Solo Cello Suites Nos.1, 4 and 5 at 4pm and Bach's Solo Cello Suites 2, 3 and 6 at 8pm, May 7 in Koerner Hall.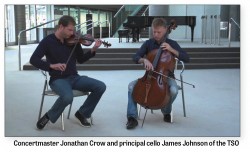 The TSO: The TSO's season shows no sign of letting up, even as it enters its penultimate month. May 4 and 5 violinist Leila Josefowicz continues her championing of contemporary music in Scheherazade.2, John Adams' riff on Rimsky-Korsakov's Scheherazade. Peter Oundjian also leads the orchestra in Brahms' seminal Symphony No.4. May 13 and 15 Julian Rachlin is the soloist in Mozart's irresistible Violin Concerto No.5 K219 "Turkish," written when the composer was 19. But the evening's major attraction will be Shostakovich's Symphony No.13 "Babi Yar," the composer's setting of five poems by Yevgeny Yevtushenko, including the searing indictment of anti-Semitism, Babi Yar. Conductor Andrey Boreyko is joined by bass soloist Petr Migunov and the basses of the Amadeus Choir and Elmer Iseler Singers. TSO Conductor Laureate, Andrew Davis, returns to the podium May 25 to conduct Richard Strauss' vivid musical travelogue, An Alpine Symphony. May 26 and 28 the program expands to include Janácek's Taras Bulba, Elgar's Sospiri and Ives' "Decoration Day," the first installment of the Decades Project 1910-1919. June 1 and 2 Basque conductor Juanjo Mena takes up the baton as the Decades Project 1910-1919 continues with Granados' famous Intermezzo from Goyescas, Nielsen's imposing Violin Concerto (featuring Finnish violinist Pekka Kuusisto) and Ravel's impassioned Daphnis et Chloé.
QUICK PICKS
May 5: When Honens laureate Pavel Kolesnikov appeared in Toronto last year as part of the Piano Extravaganza, he revealed that he had Chopin specialist Maria João Pires as a mentor. Now he returns to conclude the Women's Musical Club of Toronto season with a pleasingly packed program that includes two sonatas by C.P.E. Bach, Beethoven's Sonata No.30 Op.109 and a Chopin selection of Nocturnes, Mazurkas and Scherzo No.4.
May 6: The always interesting group of 27 downsizes for their final concert of 2015/16: Jocelyn Morlock's duet for violin and viola, Blue Sun; Nielsen's ingratiating Wind Quintet; and Schubert's String Trio D.471.
May 7: Wunderkind Leonid Nediak (b. 2003) is the soloist in Rachmaninov's romantic masterpiece, his Piano Concerto No.2 Op.18 with the Kindred Spirits Orchestra, conducted by Kristian Alexander. Alexander told me last month that "Leonid is a great communicator, able to unlock the emotional content of the piece and unfold the storyline of the composition. He also has a reach and versatile palette of colours, natural sense of phrasing and flawless energy flow." Interestingly, Nediak's teacher, Michael Berkovsky, is the collaborative pianist May 16, when Music Mondays present the Flautas del Fuego flute duo. May 22 Berkovsky then joins violinist Conrad Chow at the George Weston in Piazzolla's intoxicating Four Seasons of Buenos Aires. And Music Mondays continues May 23 with Schubert's marvellous "Trout" Piano Quintet in A Major D667.
May 8: Best title of the month,Sweetwater Music Festival presents Few & Fewer, featuring artistic director Mark Fewer on violin and Guy Few on trumpet, along with pianist Stephanie Mara in a crowd-pleasing Mother's Day program: Sarasate's Zigeunerweisen, Puccini's Morire, Saint-Saëns' Sonata in D Minor, Op. 75, Three Preludes by Gershwin and 'Round Midnight by Thelonius Monk.
May 12: The Kitchener-Waterloo Chamber Music Society presents Boston-based Irina Muresanu in a solo violin recital, "Four Strings Around the World," featuring music by Prokofiev, Enescu, Paganini, Kreisler, O'Connor, Piazzolla and more. May 20, the K-WCMS brings the Xia Quartet (Edmonton Symphony Orchestra concertmaster Robert Uchida, TSO violinist Shane Kim, TSO assistant principal viola, Theresa Rudolph, and TSO principal cello, Joseph Johnson) to their music room in program of Schubert, Bartók, Debussy and John McPherson.
May 15: The Windermere Quartet's latest recital includes Schubert's greatest quartet, Quartet in D Minor D. 810 "Death and the Maiden."
May 16: Xia Quartet members cellist Joseph Johnson, violinist Shane Kim and violist Theresa Rudolph put on their TSO hats when they join concertmaster Jonathan Crow and pianist Angela Park for an Associates of the TSO concert that includes music by Dohnányi, Schumann and Prokofiev.
May 18: Toronto Summer Music artistic director Douglas McNabney previews TSM's upcoming "London Calling: Music in Great Britain" program with a COC free noontime concert at the Richard Bradshaw Ampitheatre.
May 21 Shannon Mercer, soprano, Andrew Burashko, piano. Yehonatan Berick, violin, and Rachel Mercer, cello, perform Shostakovich's Trio No.2 and Seven Romances on Poems by Alexander Blok Op.127 in Hamilton's 5 at the First Chamber Music series' final concert of the season.
May 26: James Ehnes brings his 40th Birthday Tour to London under the auspices of Jeffery Concerts. Four days later, May 26, he and his collaborative pianist, Andrew Armstrong, continue the tour for Bravo Niagara!
May 29 and 30: The Canzona Chamber Players present two pillars of the chamber music repertoire, Beethoven's Septet in E-Flat Major Op.20 and Schubert's Octet in F Major D803.
Paul Ennis is the managing editor of The WholeNote.
Details

Paul Ennis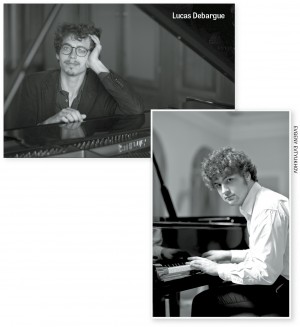 Born at the height of the Cold War in 1958, the International Tchaikovsky competition (held every four years, most recently in 2015) has a checkered history, beginning with its first winner, the American Van Cliburn. Conceived by the Soviet regime to celebrate the pre-eminence of its own musicians in a contest that welcomed contenders from around the world, Cliburn's first-place finish (the jury included Shostakovich, Richter and Gilels) was acclaimed by music lovers in Moscow and the West. Last year's competition likely produced the biggest surprise since 1958, although it wasn't the winner, Dmitry Masleev, a by-the-book Russian.
Lucas Debargue: The surprise was an unheralded Frenchman, Lucas Debargue, who swept through the first two rounds captivating audiences and critics with his playing. Seymour Bernstein (Seymour: An Introduction) was so moved, he sent an email to his list of followers celebrating Debargue's artistry: "First, the Medtner is unbelievable! But I doubt that anyone will ever hear Ravel's Gaspard performed like this. The French pianist Lucas Debargue must be in another world. Simply the most miraculous playing. Perhaps because of this alone he may win the competition."
Reportedly, though, Debargue faltered in the final round concerto performances (he had limited experience in playing with an orchestra) and was awarded Fourth Prize. More importantly, the Moscow Music Critics Association bestowed their top honours on him, and SONY signed the 25-year-old pianist to a record contract.
And now Show One impresario, Svetlana Dvoretsky, has had the acumen to bring him to Toronto! In what promises to be one of the most exciting events of the season, Debargue and fellow Tchaikovsky winner, Lukas Geniušas, will give a unique, joint recital at Koerner Hall, April 30.
(Debargue's first CD – which he chose to record live in Paris' Salle Cortot to preserve a sense of risk and spontaneity – with works by Scarlatti, Chopin, Liszt, Ravel (Gaspard de la nuit), Grieg, Schubert and his own variation on a Scarlatti sonata has just been released. In a brief sampling, I was struck by the ethereal quality in his playing of Scarlatti's K208/L238 Sonata and the breathtaking articulation of K24/L495. He made K132/L457 his own, ruminative, other-worldly. K141/L422 was Horowitz-like but with fresh emphases. He also found the melancholic quality of Grieg's Melody from Lyric Pieces Book III and brought an exquisite elegance to Schubert's familiar Moment Musical Op.94.)
If Debargue's backstory weren't true, few would believe it as fiction. He heard the slow movement of Mozart's Piano Concerto No.21 K467 when he was ten, fell under its spell and into the world of music. He played a friend's upright piano by ear before beginning lessons at 11 with his first teacher, Madame Meunier, in the northern French town of Compiègne. He credits her with helping him to find his way as an artist, but when he moved to Paris to study literature at Diderot University – yes, he learned English by reading Joyce's Ulysses – he stopped playing piano ("I had no great guide, no one to share great music with," he told the BBC), using the bass guitar as a musical outlet. After being away from the piano for years, he accepted an invitation to a competition in his home province. He won and began an intense pupil-teacher relationship with Rena Sherevskaya in Paris at 21.
In a recent interview Debargue gave the German magazine Crescendo right after he recorded his second solo album in Berlin, he was asked if he is living differently now, after the competition: "Externally everything's changed but internally not. I'm looking for the clarity in my interpretation and I always feel that I need to progress. I've always had it that way. It is far more difficult for me to put up with many people around me than to concentrate on the music. Music gives me a new strength."
Just a few days before his March 24 Paris recital, Debargue graciously took the time to answer a few of my questions via email. His answers were brief, to the point and illuminating:
What is your goal as an interpreter of music?
To find out and then keep as much as possible the spirit of the music I play. Let it live and reach the listener by being clear and expressive.
Which pianists from the past or the present do you especially admire? And why?
Horowitz: for his boldness and freedom. Sofronitsky: for his boldness and freedom. Gould: for his boldness and freedom. I strongly think that no other pianist reached the dimension of Rachmaninov's playing though. Sokolov and Pletnev are my favorite living pianists. But how can one forget Art Tatum, Monk, Powell and Erroll Garner? Speaking strictly about piano playing they're the best so far. [Debargue is also a jazzer who's played clubs in Paris; his Ravinia Festival appearance in August will see him give one classical and one jazz recital on the same day.]
(I asked about two pieces on his Toronto program.) What is your approach to playing Gaspard de la nuit?
Live it from the inside after having found the right tempo and sound for each note.
And Scriabin's Sonata No.4?
It's music of fantasy and terror but one has to be very precise in choosing the right pictures and dynamics for each episode.
Lukas Geniušas: Coming from a musical family, headed by his grandmother, Vera Gornostaeva, a well-known Russian pedagogue, Lukas Geniušas took a more conventional path to his second-place Tchaikovsky finish, which followed second place in the 2010 Chopin Competition. Geniušas, like Debargue, is just 25 years old and also took time to answer my email questions. He told me that his grandmother's importance in his musical life "both early and current is impossible to overrate." It went beyond the bounds of music in building a foundation for the overall comprehension of art.
Geniušas told me that he has three goals as an interpreter of music: to create his own personal interpretations without harming the composer's intentions; to seek moments of spiritual presence in a concert; and to pass on traditions that were passed on to him by his teachers.
He told me that he grew up admiring Richter and Michelangeli. "Somehow, intuitively, I have chosen them to be my favourites among many others whom I listened to on CD and DVD (yes, before YouTube!)," he said. "Their playing still appears to me the most complex, multi-layered and profound. Out of contemporary pianists, I would point to Radu Lupu, Zoltan Kocsis and Boris Berezovsky, who mostly capture my attention."
When I asked him about his approach to Prokofiev's Sonata No.7 and the seven Chopin mazurkas he will play in Toronto he told me that he first played Chopin mazurkas under his grandmother's supervision when he was 11 or 12. He spoke of them as "little jewels" that were like a diary, about how a traditional Polish dance reveals "some of the most intimate shades of feelings" as embodied by Chopin, and how this music was a "particular side" of the teaching experience of his grandmother's teacher, Henry [Heinrich] Neuhaus, who taught Richter, Gilels and Lupu, among many others from 1922 to 1964.
He called the Prokofiev Sonata No.7 one of the central pieces of 20th-century piano music: flawless in form, matchless in its violent brutality inspired by the outrage of WWII. Instead of taking a stormy virtuosic approach that may mislead the listener with flashy tricks, Geniušas prefers an articulated rendering that conveys its depth of meaning.
With eight CDs to his credit already, Geniušas' path to an international career is well on its way. The Guardian wrote of his recent Southbank recital that he "plays with a prizewinner's brilliance, yet with a mature ability to recreate a work's architecture, and an expressiveness that doesn't overtly draw attention to itself." I can't wait to hear him play the two-piano version of Ravel's La valse with Debargue, the final piece of their Koerner Hall concert.
Geniušas has been in Toronto before: he came last December (and will return in April) to play for Dmitry Kanovich's Looking at the Stars project that brings professional musicians to unusual venues. "This experience sweeps beyond words," he said. "I never expected that performing in hospitals, shelters and jails could be so emotional and inspiring."
Leonid Nediak: A student of Michael Berkovsky, Leonid Nediak (b. 2003) already has extensive concert experience. (He made his debut with the Montreal Symphony Orchestra under Kent Nagano in February 2014.) The grand prize winner of the 2013 and 2014 Canadian Music Competition, both times receiving the highest marks ever awarded in this event, Nediak makes his TSO debut next January playing Mozart's Piano Concerto No.27 K595 under the baton of Peter Oundjian. At the recent announcement of the TSO's 2016/17 season, Nediak played Rachmaninov's Prelude in G Minor, a performance that touched all who were there. If you want to get a sense of this wunderkind before next January, there are two contrasting opportunities in the next few weeks. On Apr 16, Nediak joins with Norman Reintamm and the Cathedral Bluffs Symphony in Beethoven's kinetic Piano Concerto No.3 Op.37. On May 7, he is the soloist in Rachmaninov's romantic masterpiece, his Piano Concerto No.2 Op.18, with the Kindred Spirits Orchestra, conducted by Kristian Alexander, the second time Nediak has appeared with this Markham-based ensemble. (In 2014, they performed Chopin's Piano Concerto No.1 Op.11 together.) In an email exchange, Alexander told me that Nediak played the first movement of the Rachmaninov concerto at a Kindred Spirits audition in 2014. "Leonid played very well, with the right balance of musicality, expression and technique. His performance was convincing and offered qualities that resonated with my interpretational concept about the piece," he said, explaining the origin of the May 7 concert. Their Chopin collaboration came about just after that audition – Nediak already had it in his repertoire -- and "Leonid's approach to Chopin's melodic line was free-spirited and fresh and required a much higher level of elasticity and flexibility from the orchestra than usual."
Describing Nediak's qualities as a pianist, Alexander said: "Leonid is a great communicator, able to unlock the emotional content of the piece and unfold the storyline of the composition. He also has a reach and versatile palette of colours, natural sense of phrasing and flawless energy flow."
QUICK PICKS
Royal Conservatory: Young organ virtuoso Cameron Carpenter brings his contemporary sensibility to Koerner Hall Apr 1. (Two days later, Apr 3, he moves his new custom-designed organ to the Isabel in Kingston, where, four days later, on A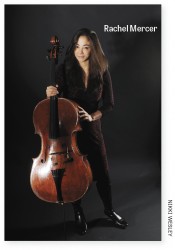 pr 7, the Korean-born Minsoo Sohn, will give a live version of his acclaimed recording of Bach's Goldberg Variations). Continuing with the Royal Conservatory, legendary pianist/conductor/teacher/mentor, Leon Fleisher, conducts the Royal Conservatory Orchestra, Apr 8. On Apr 12, the current crop of Rebanks Family Fellows performs a free concert (tickets required) in Mazzoleni Hall; on Apr 19, another free concert there is an opportunity to gauge the future as the Glenn Gould School presents its Chamber Music Competition Finals.
Syrinx presents Ensemble Made in Canada Apr 3 playing piano quartets by Beethoven, Mendelssohn and Omar Daniel at the Heliconian Club. The following week Ensemble Made in Canada travels to Kitchener-Waterloo Chamber Music Society for a double dose, Apr 8 and 9, including more Beethoven, Schumann and John Burge as well as the three pieces the group are doing in Toronto. The group's cellist Rachel Mercer returns to KWCMS Apr 24 as part of Ménage á six, in a program of string trios by Dohnányi and Schubert along with Brahms' Sextet No.1. And May 3 Till Fellner (whom I profiled in the March 2015 issue of The WholeNote) also returns to the Narvesons' house in Waterloo – that "amazing place" – for a recital of works by Schumann, Berio and Beethoven.
The Cecilia String Quartet is joined by James Campbell at U of T's Walter Hall for a performance of Brahms' Clarinet Quintet, a cornerstone of the clarinet repertoire, Apr 4. Sunday, May 1 at 11am, the Cecilia invites children on the autism spectrum and their families to the next in its series of free Xenia Concerts. The one-hour performance, "Bach, Beethoven, and Brahms by the Numbers," takes place in the Sony Centre's lower lobby performance space.
The COC orchestra's top two violinists, Marie Bérard and Aaron Schwebel, give a free noontime concert featuring music by Ysaÿe and Leclair, in the Richard Bradshaw Amphitheatre, Apr 5.
Music Toronto: Apr 5, Duo Turgeon, husband-and-wife duo pianists, perform a heavyweight program that includes a new arrangement of Ravel's Second Suite from Daphnis and Chloe by Vyacheslav Gryaznov, Lutoslawski's Variations on a Theme by Paganini and Brahms' Variations on a Theme by Haydn. Music Toronto is well-known as the hub of string quartet concerts in this city, for bringing the world's finest ensembles to the intimacy and congeniality of the Jane Mallett Theatre. On Apr 14, Music Toronto's current season closes with the Berlin-based Artemis Quartet's highly anticipated Toronto debut.
The TSO: Danish conductor Thomas Søndergård and Swiss pianist Francesco Piemontesi make their TSO debuts, Apr 6 and 8, with Sibelius' cyclic, texturally rich Symphony No.1 Op.39 and Beethoven's poetic Piano Concerto No.4 Op.58. Associates of the TSO present the Halcyon String Quartet (TSO principal and associate principal second violins, Paul Meyer and Wendy Rose, and TSO violist Kent Teeple and cellist Marie Gélinas) playing Schoenberg and Mendelssohn, Apr 11. Angela Hewitt remounts her Bach hobbyhorse to perform two keyboard concertos, BMV1052 and 1056 on Apr 13 and 14. (On Apr 16, only BMV1052 will be played.) Peter Oundjian accompanies Ms. Hewitt on all three days and leads the orchestra in Shostakovich's Symphony No.8 Op.65, written in the shadow of the horror of WWII. The exciting composer/conductor Matthias Pintscher follows a performance of his own work, towards Osiris, with Mahler's perpetually positive Symphony No.1 "The Titan" on Apr 28 and 30. Israeli pianist Inon Barnatan is the soloist in Mozart's dark-hued Piano Concerto No.24 K491.
WMCT: The Women's Musical Club of Toronto showcases the eminent violist Steven Dann, his family and friends, Joel Quarrington and Jamie Parker, in an eclectic recital dubbed "Dannthology," on Apr 7. Their 118th season concludes on May 5 with a crowd-pleasing program by Honens Laureate, Pavel Kolesnikov.
The Blythwood Winds' program on Apr 7 "explores the musical geography of continental Europe, contrasting old-school German romanticism with the French school of the early 20th century."
In an intriguing concert at Alliance Française Toronto on Apr 8, Belgian pianist Olivier de Spiegeleir, plays works by Bach, Beethoven, Chopin and Schubert that the movies made even more famous.
In the third concert of a Beethoven String Quartet Cycle that concludes next season, Jeffery Concerts presents the Pacifica Quartet, quartet-in-residence at Indiana University, performing the master's youthful Op.18 Nos.4 and 6 and the incomparable Op.59 No.1 ("Razumovsky") on Apr 8.
Apr 9, one day after the Conservatory Orchestra's concert, the U of T Symphony Orchestra (led by Uri Mayer) performs two masterpieces of the orchestral canon, Brahms' Symphony No.3 and Shostakovich's Symphony No.5.
Gallery 345 presents the indefatigable cellist, Rachel Mercer, in a solo concert, Apr 13. On Apr 15, the versatile violinist, Andréa Tyniec, joins forces with the sensitive collaborative pianist, Todd Yaniw, in a wide-ranging program of works by Sokolović, Ysaÿe, Piazzolla, Franck and Brahms.
The dynamic Eric Paetkau leads the Hamilton Philharmonic in Elgar's ineffable Serenade for Strings and Tchaikovsky's eternal Symphony No.4 on Apr 16.
Mooredale Concerts presents the infectious Afiara String Quartet in works by Haydn, Mendelssohn and Dvořák (where they will be joined by the redoubtable bassist Joel Quarrington) on Apr 17.
Finally, don't let this under-the-radar concert presented by Music at St. Andrew's/Austrian Embassy/Austrian Cultural Forum slip by. Austrian cellist, Friedrich Kleinhapl, and German pianist, Andreas Woyke, bring their romantic European sensibility to Mendelssohn, Franck, Beethoven, Piazzolla and Gade, Apr 22. Steve Smith wrote this about their September 2009 NYC recital: "Mr. Kleinhapl and Mr. Woyke supported their idiosyncratic vision of Beethoven with unimpeachable virtuosity and a thrilling unanimity of spirit. The intensity with which they listened and responded to each other's impetuous gestures was its own reward, but they also shed new light on these familiar pieces."
Paul Ennis is the managing editor of The WholeNote.