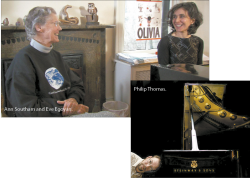 When we attend any sort of concert, listening is automatically assumed. That's what we go for — to listen. But the question can be asked — how do we listen? What happens to our attention while the musicians on stage are busily engaged in their performance? Do we watch their body movements, analyze the audience around us, listen to the thoughts inside the music, or wonder about what we'll do after the concert? What do those sounds we are hearing have to do with the actual soundscape we are experiencing? How do we distinguish between hearing and listening?
One composer who has spent her lifetime creating and reflecting on the question of listening is Pauline Oliveros. She sought a balanced approach that includes both attention and awareness. Think of a circle with a dot in the middle. "Attention is narrow, pointed and selective — that's the dot in the middle. Awareness is broad, diffuse and inclusive — that's the circle. Both have a tunable range: attention can be honed to a finer and finer point. Awareness can be expanded until it seems all-inclusive." [Pauline Oliveros "On Sonic Meditation" in Software for People, 1984, Smith Publications, p. 139]
It is a heightened and pure experience when suddenly attention and awareness meld together in concert. That is what comes to mind when I think of the music of Ann Southam, a pioneering soul who was passionately committed to creating music that opened up the listening ear, creating that wide expansive field of both inner and outer reality of which Oliveros speaks. Southam's aesthetic was influenced by the minimalist ideas of drawing the listener's attention to a gradual unfolding process of change, which allows space for the perception of subtle modulations and alterations in the music.
In Southam's works written specifically for Toronto pianist Eve Egoyan, the elements of simplicity and mystery abound. On April 19 at a concert presented by Earwitness Productions at the Glenn Gould Studio, Egoyan will be launching her ninth solo disc, and her third of Southam's compositions. The album, 5, will certainly raise interest internationally, as it features world premiere recordings of five posthumously discovered pieces composed by Southam. As a performer specializing in performing the works of contemporary composers, Egoyan's repertoire covers a wide range, and this concert is no exception. Egoyan will be premiering Southam's Returnings II which she describes as filling our ears with its magnetic pull, alongside the complexities of SKRYABIN in itself by Michael Finnissy. Works by composers Claude Vivier (Canada), Taylan Susam (Netherlands) and Piers Hellawell (Ireland) are also included in the program.
Another opportunity to hear an outstanding ambassador for contemporary concert music on the piano will be Continuum Contemporary Music's presentation of UK pianist Philip Thomas in back to back concerts titled "Out of the Apartment," on April 24 at Gallery 345, and "Correlation Street," on April 25 at the Music Gallery. The first of these concerts will feature four specially commissioned works by Canadians Martin Arnold and Cassandra Miller and English composers Christopher Fox and Bryn Harrison.
Thomas is drawn to both freely improvised music as well as the experimental music of John Cage, and those working within a Cageian aesthetic such as Morton Feldman and Christian Wolff. He is known for designing concert programs that create connections between different composers, and when looking at the repertoire of the upcoming Continuum concert, one can definitely see his curatorial interests in action. In addition to the composers mentioned above, Thomas will be performing works by Canadians Michael Oesterle and Linda C. Smith.
Cage, of course, is renowned for 4'33" in which the pianist sits in silence on the stool, thus drawing the attention of the listener to the sounds in the room. As an aside, I made a fascinating discovery this past fall in one of the presentations made at The Future of Cage: Credo festival in October, 2012. Apparently, the premiere of that work took place in late August in an outdoor venue with the late summer tree-frog concert in full chorus. Thus Cage's intention was not so much that we experience the coughs, shuffles and hums of the concert hall, as is the usual experience of hearing this work, but to bring attention and awareness to the rich soundscape in the natural environment and to include these sounds as part of what we consider to be music. I mention this because the act of creating this piece by Cage was a revolutionary step in expanding our conception of listening and one that continued to evolve in Oliveros' work.
Yet another leading pianist in the interpretation of 20th-century music to visit Toronto this month will be Louise Bessette from Montreal. She will be performing works by fellow Montrealer Gilles Tremblay in New Music Concerts' tribute to Tremblay on April 27. Bessette has cultivated an international career performing contemporary works from leading composers throughout Europe, Asia and the Americas, while releasing 20 recordings. She will perform two of Tremblay's piano works from the 1950s among others.
Taking a leap beyond the solo pianist in concert, Soundstreams will be bringing together nine Canadian virtuoso pianists in "Piano Ecstasy," its April 26 concert. These artists will perform in a wide range of styles: from Cage's The Beatles to minimalist Steve Reich's Six Pianos, as well as a newly commissioned work — Two Pieces for Three Pianos by Glenn Buhr. Cage and Reich come together again in TorQ Percussion Quartet's concert "New Manoeuvers" for percussion and dance on May 3. Reich's Mallet Quartet and Cage's Third Construction will be complemented by new works from composers James Rolfe and Daniel Morphy.
April marks the end of the university school year and there is one noteworthy event: composer Cecilia Livingston presents her doctoral composition recital at the University of Toronto on April 14. Given the focus that composers such as Southam and Cage place on awareness as integral to the listening process, it is interesting that this young composer has titled her topic of compositional research "A Still Point: Music for Voices."
And finally, the Canadian Opera Company will join with Queen of Puddings Music Theatre in presenting a new vocal work by Chris Paul Harman on April 30. Earlier this year, Queen of Puddings announced the closure of their company as of August 31, 2013. Their inventive way of staging chamber opera and music theatre works incorporated elements from physical theatre as well as placing the instrumentalists on stage. In reflecting back on their legacy, founding co-artistic directors Dáirine Ní Mheadhra and John Hess had this to say: "With Queen of Puddings, we've achieved what we set out to do, which was to commission and produce original Canadian opera to a high artistic standard, and to develop an international profile for this work." Certainly one of their highlights was the launching of soprano Measha Brueggergosman in the 1999 production of Beatrice Chancy. For their swan song, Queen of Puddings will stage La selva de los relojes (The Forest of Clocks), Harman's vocal work based on texts by Federico García Lorca. Lorca was a Spanish poet, dramatist and theatre director who died during the Spanish Civil War in 1936. It will be fascinating to see how Queen of Puddings stages what will most likely be an intensely dramatic work.
Additional concerts featuring contemporary piano music
April 13: Works by Hétu, Sherkin, Steven and Vivier. Canadian Music Centre.
April 23: "The Unruly Music of the Present." Gallery 345.
April 27: Works by Gougeon, Morlock, Jaeger and Schafer. Canadian Music Centre.
May 3: Works by Mozetich, Kenins, Weinzweig, Behrens and Baker, performed by Mary Kenedi. Canadian Music Centre.
May 4: "Signposts." Poetry and improvised music. Music by Gilliam and Ringas. Gallery 345. 
Wendalyn Bartley is a Toronto-based composer and electro-vocal sound artist. She can be contacted at sounddreaming@gmail.com.