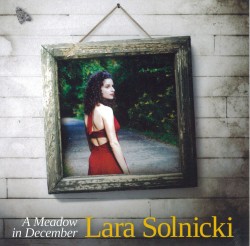 With A Meadow in December (www.larasolnicki.com) Toronto singer Lara Solnicki has crafted an unusually compelling debut, avoiding all of the usual pitfalls. Solnicki isn't an aggressive improviser — there's no scatting here and she doesn't take great liberties with melodies. What she does do is focus on lyric, sound and rhythmic insinuation, investing 11 jewels from the Great American Songbook with her own personality. Her classical training is immediately evident and she has a poet's ear for nuance. She's fine at up-tempos, but it's the ballads that are most memorable, as Solnicki tackles challenging fare like Lazy Afternoon, creating a dream-like state with subtle shifts in pitch, all aided by the haze of Michael Davidson's vibraphone and Ted Quinlan's guitar. The concluding Softly as in a Morning Sunrise is almost as good — it may be the first time I ever noticed the lyrics. Solnicki is aided throughout by a stellar cast, including Pat LaBarbera, a tenor saxophonist of great lyricism.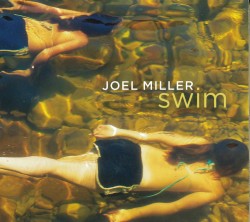 Montreal-based saxophonist Joel Miller doesn't over-record. After a flurry of CDs early in his career, Swim (Origin 82613) is just his second recording as leader since 2004's superb Mandala. It's well worth the wait, for Miller is an outstanding tenor player, gracing the modern mainstream with a light touch, fleetly evanescent lines, and a shimmering, metallic sound that can hint at Stan Getz, John Coltrane or Charles Lloyd. That playing is strongly foregrounded here, with Miller backed by the sturdy rhythm team of bassist Fraser Hollins and drummer Greg Ritchie. Geoffrey Keezer, though, provides far more than solid support. He's an explosive, virtuoso pianist — his solos sometimes burst into two-handed inventions — who matches Miller's playful precision at very fast tempos, as on the brief Step into My Office.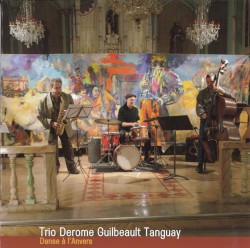 Another Montreal reed player, Jean Derome is best known for more experimental projects, but his explorations of jazz traditions are imbued with both passion and joy. Trio Derome Guilbeault Tanguay with bassist Normand Guilbeault and drummer Pierre Tanguay is a stripped-down machine for maximum propulsion. On Danse a l'Anvers (Ambience Magnétiques AM 205 CD) they mix Derome originals with a series of tunes by iconic jazz figures — among them Duke Ellington and Roland Kirk. Derome is fluently brilliant everywhere here, whether he's playing funky baritone saxophone on his own Half-way House, flying brilliantly on flute and alto respectively on Eric Dolphy's demanding 17 West and Straight Up and Down, or singing enthusiastically on Billy Strayhorn's I'm Checkin' Out, Goom-Bye. Veterans of this minimalist format, Guilbeault and Tanguay are forceful, inventive presences, creating waves of energy as well as distinguished solos.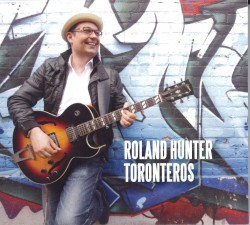 Recently emerging on the vigorous Latin jazz scene in Toronto's West-end, Roland Hunter is a guitarist of taste and rhythmic acumen. On Toronteros (www.rolandhunter.com) he immediately invokes the great Jim Hall, with whom he's studied, showing something of the same warm sound, harmonic insight and melodic reserve. It's a spare style that dances readily over Latin rhythms. You catch the effect especially in the truncated phrases and use of harmonics on the title track, while Hunter's melodic invention shines on Wayne Shorter's Infant Eyes. Pianist Ali Berkok is a consistent complement, soloing as well with aplomb, while bassist Paco Luviano, drummer Mario Allende and conguero Jalidan Ruiz create a dense polyrhythmic foundation. While it's often a relief to hear a CD that settles for the old 40-minute LP length, Toronteros presses the virtue of brevity, coming in at a shade under 30 minutes.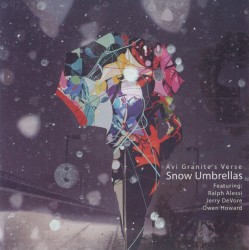 Guitarist Avi Granite, originally from Toronto, has been resident in New York since 2009, becoming a significant member of the intensely creative current Brooklyn scene. His group Avi Granite's Verse is heard to fine effect on Snow Umbrellas (Pet Mantis Records PMR008), with Granite's compositions ranging from song-like effusion to knotty kernels of possibility. The group — trumpeter Ralph Alessi, bassist Jerry Devore and drummer Owen Howard — has a distinct personality, a transparency in which bass and drums are as prominent in the mix as guitar and trumpet, and there's a sense of group dialogue around rhythm, a constant weave of ricocheting short phrases. It's a genuinely contemporary sound, moving from pensive introspection to moments of wonder, whether it's Granite's glassy, sparkling lines bubbling up through the mix or Alessi's sudden spears of sonic colour.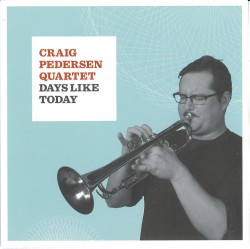 Ottawa trumpeter Craig Pedersen openly acknowledges the inspirations for his quartet, mentioning John Zorn, the AACM, Ornette Coleman and Duke Ellington. Listening to Days Like Today (www.craig­pedersen.com), I'd opt for the original Coleman group, Pedersen's band of trumpet, alto saxophone, bass and drums favouring expressive intensity and strong rhythms. The parallel is clearest on pieces like Little Bird, which sways to a Tex-Mex rhythm, but there's more to Pedersen than just influences. The Baron (an allusion to Charles Mingus?) has a muted trumpet sound that harkens all the way back to the 1920s, while Points from Centre is a blast of overblown trumpet and drum thrashing that dramatically pushes the envelope. They're all part of Pedersen's methodological spectrum. The group empathy and first-rate performances by saxophonist Linsey Wellman, bassist Joel Kerr and drummer Mike Essoudry testify to the quality of the Ottawa free-jazz community.