Welcome to issue #9 of HalfTones, The WholeNote's mid-month e-newsletter with local music news updates, special offers and extra listings. Check out here what's new this month in the Toronto musicmaking scene -- and be sure to look for the next issue of The WholeNote in print June 4. Heads up, the June 4 mag combines June, July, August - your one-stop guide to the best of the summer.
- NOTEWORTHY -
Into (and out of) the Clubs
May looks like the month for presenters venturing into new territory, taking their programs to venues where you might not expect them to be. First: the early bird gets the beer, if not the worm -- If you don't have any plans yet tonight, Tafelmusik has teamed up with McAuslan Brewery for a show they're calling "BAROQUE + BEER," this evening at the Tranzac club on Brunswick Ave. Billed as "an up-close-and-personal take on baroque-era classics for under-35ers," the concert features seven members of the early music orchestra in a program of Lully, Purcell and Vivaldi. The doors open at 8pm; $25 at the door gets you a ticket plus two beer samples. Details at http://www.tafelmusik.org/concert-calendar/concert/baroque-beer.
In other news, cabaret fans have a chance to see a performer of international acclaim outside of the clubs and on a larger stage. Here's an update from "In the Clubs" columnist Ori Dagan on an upcoming show that may be of interest: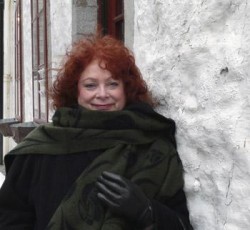 "I urge those who go for cabaret to drop everything and buy your tickets right now for Judith Lander's cabaret, May 31st at 8:30pm at the Young Centre for the Performing Arts. Being in this woman's audience is an immense pleasure, for she mesmerizes with her voice, her eyes and her heart in a manner so deep it sends chills down one's spine. A veteran of Broadway who famously appeared in the hit production, "Jacques Brel is Alive and Well and Living in Paris" which took her to Carnegie Hall, Lander is so real and powerful that she can blow most cabaret performers out of the water; that being said, she is one of the most humble and gracious performers you'll ever meet, and deserves to be seen and heard by the masses. This performance is part of the new Soulpepper Cabaret Series...check out their website www.youngcentre.ca to find tickets."
The First of the Festivals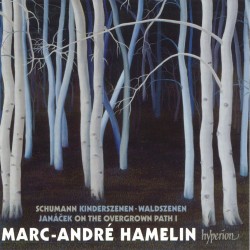 As the weather finally begins to heat up, the first of this year's summer music festivals are making their appearances. Be sure to keep an eye out for The WholeNote's Green Pages Festival Directory in our June/July/August issue -- but in the meantime, here are a few of the festivals and special events you won't want to miss.
For new music fans, the RCM's annual 21C Music Festival runs this year May 21 to 25, featuring 20 premieres (and a contest for a 21st) across 8 concerts. 21C presents some innovative programming this year, with the Afiara String Quartet, pipa virtuoso Wei-wei Lan and pianist Marc-André Hamelin among the featured performers.Wei-wei Lan's concert, copresented with New Music Concerts kicks off the festival May 21. Hamelin is featured in two performances: on May 24 at 8PM in Koerner Hall he plays The Perilous Night by Jennifer Higdon and a solo work for prepared piano by John Cage, and is joined by the Pacifica Quartet for Leo Orenstein's Piano Quintet, and (with Canadian baritone Joshua Hopkins) for the Canadian premiere of a work by Higdon titled Dooryard Bloom (commissioned by The Royal Conservatory). Dooryard Bloom is based on Walt Whitman's poem When Lilacs Last in the Dooryard Bloom'd, which he wrote in response to the assassination of Abraham Lincoln. Marc-André Hamelin appears for the second time during the 21C Music Festival in a concert titled Hush! at Mazzoleni Hall on May 25 at 3PM, which features a rare performance of For Bunita Marcus, a 70-minute work for solo piano marked entirely triple piano by the late American composer Morton Feldman.
For a pre-festival taste of Hamelin's virtuosity, check out his latest CD, Schumann – Waldszenen, Kinderszenen; Janáček – On an Overgrown Path, and reviewed here by Richard Haskell (http://www.thewholenote.com/index.php/booksrecords2/classicalabeyond/24893-schumann-waldszenen-kinderszenen-janacek-on-an-overgrown-path-marc-andre-hamelin-piano).
Stepping Stone
Along with new music, Toronto also welcomes up-and-coming new stars, with the Canadian Music Competition's 2014 Stepping Stone Competition, from May 21 to May 29. Advertised as the "Olympics of classical music", the competition pits 30 young musicians aged 16 to 31 against one another for a $10,000 grand prize. Details on this year's competitors, as well as the May 29 concert at Walter Hall featuring the competition winners, can be found at http://www.cmcnational.com/en/tremplin2014/. Past winners of Stepping Stone have included such well-known musicians as pianists Louis Lortie and Stephane Lemelin, and violinists Annalee Patipatanakoon, Martin Beaver and Barry Shiffman, so the title of the competition is not an empty boast. For details on the May 29 competition winners concert see the Listings Updates in this newsletter.
Finally, a correction from our print issue: The Westben Festival this year will feature as one of its many events the Toronto Masque Theatre's production of Purcell's Dido and Aeneas. You still have a few months to wait for the show -- it's actually July 5 and 6, not on May 23 as stated in the May issue. However, Westben will feature on May 23 excerpts from the production, along with a talk by TMT artistic director Larry Beckwith about the show. If you're looking to spend some time out of town, check out Westben's programming at http://www.westben.ca/events/upcoming.
- We are ALL Music's Children -

CONTEST: WHO ARE JUNE's CHILDREN?
What are girls like YOU doing in a place like …
Maybe you missed this trio of Broadsway babies, shaking things up at Metropolitan Community Church , May 9? Don't despair! You can catch them during the TD Toronto Jazz Festival in their wickedly entertaining act at the Hard Rock Café, June 27 – an evening of everything from Gershwin to Gaga, Sondheim to Schwarz, and a whole lot of laughs, presented by the Toronto Jazz Festival.
Know our Mystery Children's names?
Send your guess to musicschildren@thewholenote.com by May 27 and WIN PRIZES!
(and for more contests, check out the "Special Offers" section of this newsletter below.)
- SPECIAL OFFERS -
(application deadline: Tuesday May 20, 5pm)
CONTEST: SING! The Toronto Vocal Arts Festival makes its way to Toronto's Distillery District this May 30 to June 1, to celebrate all things a cappella. The weekend will be jam-packed full of events, among them The Nylons in a reunion concert and music from sources as diverse as Cole Porter, Shakespeare and Monty Python. The festival is offering 2 ALL-INCLUSIVE FESTIVAL PASSES for interested readers of The WholeNote! For a chance to win a pass, just click here and answer the following question:
Which of the SING! Festival's headliners is known as "America's Favourite Dragapella Beauty Shop Quartet"? (It'll be a concert you don't want to miss!)
For more info on the festival, check out http://www.torontovocalartsfestival.com/.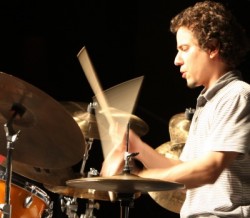 CONTEST: Now in its ninth year, the Lulaworld Festival takes place in Toronto May 18 to June 7, and features some of the city's finest world, jazz and Latin musicians as well as international guest artists. (You can check out Andrew Timar's writeup of the festival by clicking here.) The WholeNote has FREE TICKETS for two Lulaworld events up for grabs:
- Wednesday May 28: Dafnis Prieto Proverb Trio w/ Opening Set by Mustafa the Poet
This show presents Cuban jazz percussionist and Latin Grammy-winner Dafnis Prieto, with vocalist Kokayi and Jason Lindner on keyboard in a program at once avant-garde, electronic, soul, hip hop and jazz. The evening's lineup also includes Mustafa Ahmed, a 17-year-old spoken word artist, actor and emcee based in Toronto. Details: http://www.lula.ca/events/2014/lulaworld/dafnis-prieto.html
- June 3: Roberto Occhipinti with Friends
Canadian Juno-nominated bassist/producer Roberto Occhipinti presents a concert of original jazz for large ensemble. The show features a number of talented performers, including Hilario Duran, Luis Deniz, Kevin Turcotte, Mark Kelso, and special appearances by the members of the Gryphon Trio and The Annex Quartet. Details: http://www.lula.ca/events/2014/lulaworld/occhipinti.html
For a chance to win free tickets to either of these shows, click this link and name two countries where this year's featured Lulaworld artists have cultural roots. (hint: check their website!)
More on Lulaworld 2014 at http://www.lula.ca/special-events/lulaworld.html.
- LISTINGS UPDATES -
Please find below additional and/or revised listings for the rest of the month:
(* = corrected listing from print issue)
Saturday May 17
8:00: Greater Toronto Philharmonic Orchestra. Finale. Mozart: Magic Flute, Overture; Chopin: Andante Spianato & Grand Polonaise; Vivaldi: Concert for 2 trumpets; Saint-Saëns: Morceau de Concerto for horn and orchestra; Smetana: Vltava from Ma Vlast; Tchaikovsky: Marche Slave. John Palmer, conductor; Rudin Lengo, piano; Crystal Mallory, horn; Rob Perrault, trumpet; Jesse Malone, trumpet. Calvin Presbyterian Church, 26 Delisle Ave. 647 478 6122. $25; $20(sr/st).
Thursday May 22
8:30: Anna Gutmanis. Anna Gutmanis & Friends. A new bi-monthly concert series. Anna Gutmanis; Kevin Wong, guest. Free Times Cafe, 320 College St. 416-967-1078. $6(at door).
Friday May 23
7:30: ArtHouse Festival Series and RBC Financial. Salute to Youth. An evening of wines and hors d'oeuvres with performances by CMC National Grand Prize Winners and guests. Harmony Zhu; Ji Soo Choi; Leslie Ashworth; Jessica Gorlicky; ArtHouse Chorus of Voices; Sarah Morrison, director. Joshua Creek Heritage Art Centre, 1086 Burnhamthorpe Rd. E., Oakville. 905-467-8551. $100. Proceeds to support Camp ArtHouse and the Joshua Creek Heritage Arts Centre.
8:00: Kitchener-Waterloo Symphony. Superheroes. Music from superhero movies and television shows. Themes from Batman, Superman, Spiderman and others. John Morris Russell, conductor. Centre in the Square, 101 Queen St. N., Kitchener. 519-745-4711 or 888-745-4717. $19-$88. Also May 24(mat/eve).
Sunday May 25
*3:00: Dundas Valley Orchestra. Song and Dance: music of Opera and Ballet. Rossini: Barber of Seville (Overture); Offenbach: Tales of Hoffman (Intermezzo and Barcarolle); Ponchielli: La Gioconda (Dance of the Hours); Copland: Rodeo (Hoedown); Verdi: Nabucco (Overture); and other works. Laura Thomas, conductor. St. Paul's United Church, 29 Park St. W., Dundas. 905-387-4773. Free. Donations welcomed. Reception follows.
Tuesday May 27
8:30: Hugh's Room. Discoveries. Ewen Farncombe; Daniel Mendez; Emma Phillips; Nicole Rayy. 2261 Dundas St. W. 416-531-6604. $15(adv); $17(door).
Thursday May 29
8:00: Canadian Music Competition. Stepping Stone Results and Concert. Performances by the 2014 Stepping Stone Competition's three grand prize winners, along with the CMC Stepping Stone Quintet. Michael Berkovsky, piano; Conrad Chow, violin; Sonia Shklarov, violin; Andrew Ascenzo, cello; Keith Hamm, solo viola; and others. Mazzoleni Concert Hall, 273 Bloor St. W. 416-408-0208. $25; $10(ages 20 and under).
Friday May 30
8:00: The Music Gallery and Canadian Music Centre. 100 Years of Hugh Le Caine. An evening celebrating the 100th birthday of the founder of Canadian electronics. Pauline Oliveros; Norma Beecroft; Robert Aitken; Alcides Lanza; Dave Mckinnon; Rob Cruickshank; and others. Music Gallery, 197 John St. 416-204-1080. $15; $12(adv); $10(member, online). Doors at 7pm.
8:00: Project Trag. Jazz World Fusion. Robi Botos, piano; George Koller, bass; Ben Riley, drums; Drew Jurecka, violin; Jozsef Botos, guitar; Igor Vrabac, various instruments; Nena Bogdanovic, lead vocalist. Hugh's Room, 2261 Dundas St. W. 416-531-6604. $30.
Saturday May 31
Kawartha Youth Orchestra. Summer Auditions. Young musicians aged 12 to 24 are invited to apply for openings in the strings, winds, brass and percussion sections for the KYO's 2014/15 season. Sadleir House, 751 George St. N., Peterborough. 705-931-7539. Free. Auditions can be booked via phone with KYO Coordinator Tori Owen.
Sunday June 1
10:00am: The Royal Conservatory. Wide Open House. A day of free music classes, lessons and performances featuring teachers and students from the Royal Conservatory. TELUS Centre for Performance and Learning, 273 Bloor St. W. 416-408-2825. Free. Event runs 10am to 4pm. Reservations for lessons and classes can be made online.
Monday June 2
7:30: Lachan: the Toronto Jewish Chamber Choir. 20th Anniversary Concert. Glick; Rossi; Burger; Steinberg; Kodaly. Lachan ensemble, with Cantors Charles Osbourne and David Rosen; Ben Steinberg, guest. Holy Blossom Temple, 1950 Bathurst St. 416-323-1512 or 416-789-3291 x224. Free. Suggested donation $20. Concert is followed by a reception.
- DATES WITH HALFTONES -
That's all for now -- but you can count on HalfTones right through the summer! Here is a list of upcoming HalfTones publication dates:
Vol. 1 #10: Tuesday June 17 2014
Vol. 1 #11: Monday July 7 2014
Vol. 1 #12: Tuesday August 12 2014
For all inquiries, including those members interested in submitting news items for HalfTones consideration, please contact halftones@thewholenote.com a minimum of one week prior to the appropriate publication date.
Be sure to look for The WholeNote's summer issue at the beginning of June -- which this time around includes our annual Green Pages music festivals directory -- and for our next issue of HalfTones on June 17! Don't forget to 'Like' us on Facebook here or Follow us on Twitter here.
Finally, feel free to forward this email to anyone you think may be interested in The WholeNote HalfTones.
HalfTones is compiled and edited by Sara Constant, Social Media Editor