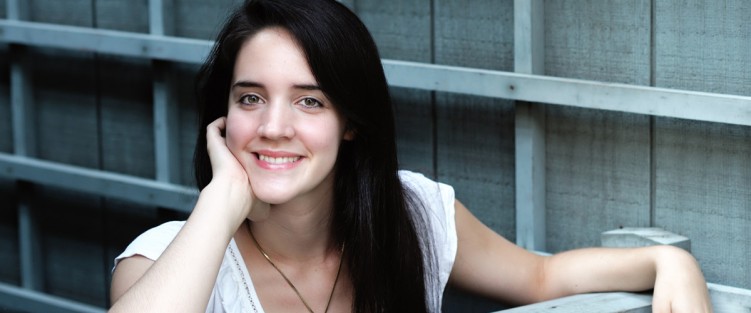 This year's third annual Toronto Bach Festival, curated by Tafelmusik oboist John Abberger, includes three concerts that present not only Bach's own music, but also works written by predecessors who influenced him. The middle concert this year is an organ recital by Rachel Mahon, assistant organist at Chester Cathedral in the UK and former organ scholar at St Paul's Cathedral in London, the first female organist in its 1,400-year history.
Born and raised in Toronto, Mahon won numerous awards and competitions in Canada and is half of the Organized Crime organ duo, founded in 2012 with fellow organist Sarah Svendsen. Although now based in the UK, she frequently returns to Canada as a recitalist; a list of her upcoming performances, including this year's Bach Festival, can be found on her website, rachelmahon.ca.
In advance of her May 12 "Bach's Inspiration" concert, Mahon shared her thoughts on Bach's music, his inspiration, and what it means to return home to Toronto.
WN: Your upcoming recital at the 2018 Toronto Bach Festival shows "how Bach admired and was inspired by other composers." What can we expect to hear? How did you put this program together?
RM: J.S. Bach's achievements as a composer are astonishing, especially when considering he never lived or visited anywhere outside Thuringia or Saxony. This didn't stop him from absorbing all he could at the ducal court of Weimar, where travelling musicians brought Italian and French music and where Bach was organist and Konzertmeister. We know for a fact that he copied Nicolas de Grigny's Premier livre d'orgue and arranged Antonio Vivaldi's music. He also took a trip to Lübeck in 1705 to learn from the great Danish organist and composer Dietrich Buxtehude.
With these things in mind, I've included some pieces by Buxtehude which I will directly contrast with those of Bach, Bach's arrangement for organ of an Italian concerto and a piece from Grigny's organ book, alongside some of Bach's great organ works. I hope that this program will give an impression of the immense impact other composers had on Bach's writing.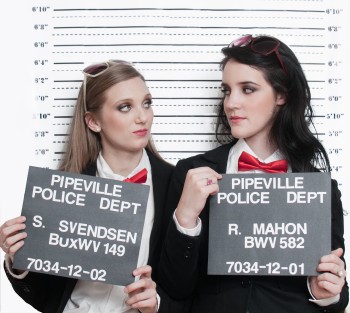 As a Toronto-trained organist now working across the pond, this Toronto Bach Festival performance represents a homecoming of sorts. What does it mean to you to return to your hometown and perform? Do you approach a recital in Toronto differently
than one in the UK?
The phrase "You don't know what you have until it's gone" really rings true with me. It wasn't until I left Toronto and had been gone a year that I realized just how much I love the city, so I particularly enjoy coming home, especially to play. Toronto has so much going on and this is true in the local organ scene too: there are several fine instruments in the city of all different styles.
I will be playing at Holy Family for the Bach Festival and this is particularly a homecoming for me because I was born and raised in Parkdale. When I started organ lessons at 15, the Oratorians let me practise at Holy Family twice a week and for many years I sang in the Oratory Children's Choir (which my mother founded and directed) before I became the choir's organist at age 18.
I would say I approach each concert I play differently, no matter where it is. Of course I take into consideration my audience and perhaps the time of year, as so much organ repertoire is based on the liturgical year, but also, and most importantly, the instrument. Organists have the unique problem of not being able to travel with their own instruments, so we must adjust to each organ and each organ is completely unique. Certain pieces just won't work on certain organs.
I suppose there might also be an extra layer of nerves for Toronto as well. The organ world is relatively small and in Toronto I have many friends in the field. I studied with John Tuttle at the University of Toronto and wouldn't want to horrify him with any bad habits I might've picked up across the pond!
Bach is one of the most-performed composers across the globe. What does Bach's music mean to you? Do you think there's still something new to say in the interpretation of these works?
Bach is my favourite composer of all time. I love Tallis, Rachmaninoff, Chopin, Elgar and Howells, to name a few, but Bach remains the supreme composer for me. As an organist, a singer, a conductor and a listener, Bach's music never disappoints me. I am always fulfilled by it and yet want more – I went to Tafelmusik's St. Matthew Passion three times in one week a few years ago... There is so much to bring out in the music that no two performers' interpretations will be the same.
I believe a performer is able to put his or her own character into a piece, to draw the ear to what he or she wants the listener to hear in the music. This is an exciting privilege and is why there can always be something new to say with these works.
Rachel Mahon's organ recital, May 12 at 2pm at Holy Family Roman Catholic Church, is the middle concert of the third annual Toronto Bach Festival, which takes place May 11 to 13.
Matthew Whitfield is a Toronto-based harpsichordist and organist, and The WholeNote's regular Early Music columnist.