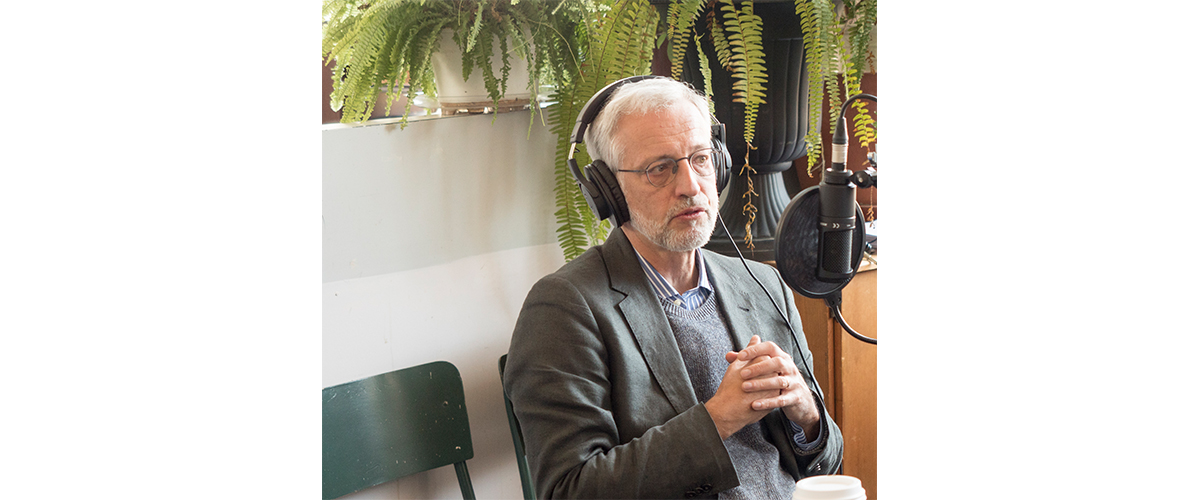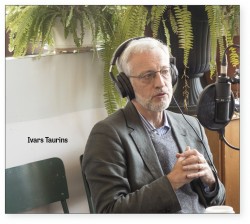 For Tafelmusik Chamber Choir director Ivars Taurins, one concert this year will be especially personal. Titled "A Bach Tapestry" and running February 9 to 14, the concert is an all-Bach program - but not the "greatest hits" playlist you'd expect. Instead, the show will be a medley of excerpts from J.S. Bach's oeuvre that often don't get heard in concert: choruses and chorales from several of his cantatas, portions of the G-Major Mass, and instrumental interludes.
"It'll be a concert completely devoted to Bach," Taurins explained in an interview with publisher David Perlman in the fall. "And it explores the choral works that we don't know. It's the tip of the iceberg. We get to hear the great cantatas. We know the great choruses. But of the 100-plus cantatas that Bach did write and the church cycles he composed, there are so many hidden gems - not only in entire cantatas but in arias and choruses."
They may be lesser-known gems, but Taurins knows them inside and out - he selected them. "What I did was basically go through all of the cantatas one by one and go, 'Whoa, ok! That's gotta be on it!'" he explained. "I have an album in my iTunes where I just dragged all of the 'ok, this is interesting' Bach."
Taurins has been the Tafelmusik choir's director since its inception 35 years ago in 1981 - but before that, he was a founding member and violist with the Tafelmusik Baroque Orchestra in 1979, and remained in that role for 23 years.
Interestingly enough, Taurins credits the viola for his years of success as a director and conductor. A 2006 review of a Tafelmusik performance in The Globe and Mail spoke of Taurins as a conductor who "allowed the many internal voices to be heard clearly, letting the music loose when Bach's spirit called for it." Ten years later in The WholeNote office, Taurins talks about how this ability to understand music from the inside is idiomatic to the viola – and is a fundamentally Bach-like interpretation.
"When you're a violist, sitting in the orchestra, you're hearing stuff from the middle," he says. "And apparently Bach liked it best when he sat in the middle and played viola."
The online program notes for February 9 to 14 – "Johann Sebastian Bach" in bold at the top – contain a grand total of 16 musical excerpts. Nine of those excerpts are Tafelmusik firsts.
For Taurins, the format lends itself well towards a new exploration of one of the ensemble's best-loved composers. It also, when taken as a whole, provides a beautiful impression of Bach himself; when Taurins' musical selections are all strung together in this way, they paint a clear picture of the composer's musical style and vision.
"I fashioned a concert that weaves these disparate elements, some of which you've probably never heard of or heard played - weaving in instrumental works as well," says Taurins. "A true tapestry."
Tafelmusik's "A Bach Tapestry," directed by Ivars Taurins, will be presented on February 9, 10 and 11 (8pm) and February 12 (3:30pm) at Trinity-St. Paul's Centre, and on February 14 (8pm) in the George Weston Recital Hall at the Toronto Centre for the Arts.
The above interview with Ivars Taurins has been excerpted from his audio interview with WholeNote publisher David Perlman in October 2016. That interview exists in its entirety in podcast form, available for streaming/download on the podcast app of your choice or on our website at http://www.thewholenote.com/podcasts.