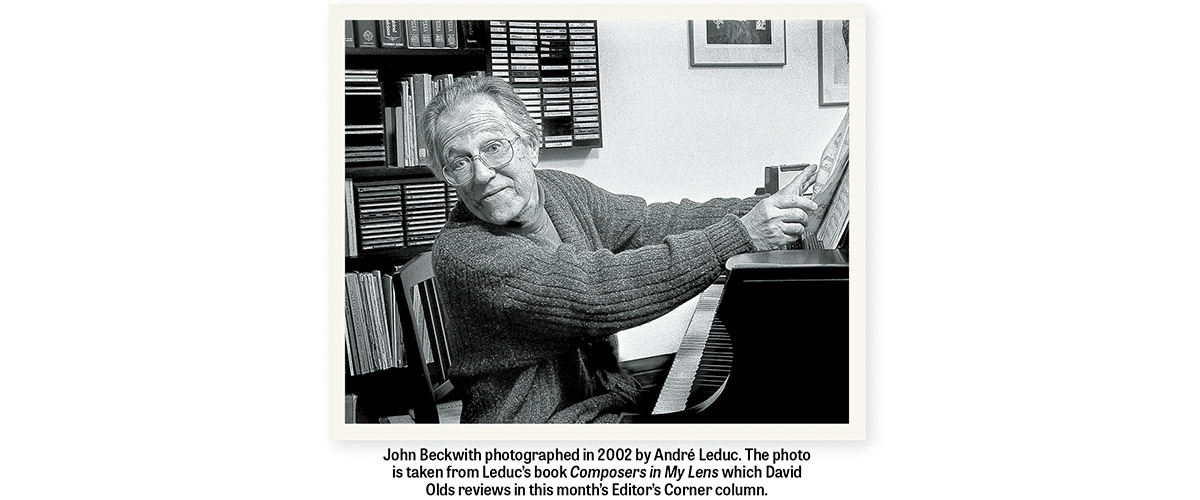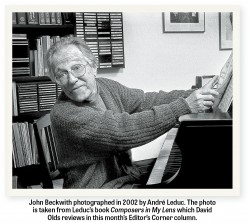 First encounters hold a special fascination for many of us. The name of our country for example – so familiar, yet revealing multiple rich layers of transcultural enigmas when you dig deeper – is no exception.
The word canada first appears in writing in Jacques Cartier's 1535-36 travel journals. It's a transcription of the word kanatha, likely meaning "village" in a now-extinct Laurentian language of the St. Lawrence Iroquoians. Cartier used it to describe the region he visited near the contemporary Quebec City. His tag caught on: within ten years Canada appears as a toponym printed on a French map.
Tracing the roots of that name back to a discussion between First Nation native and European explorer's interpretive act of labelling some 482 years ago evokes some of the power of early encounters. It certainly places Canada's 150th anniversary into a much larger historical frame.
It also serves as a suitable backstory to the celebrations this year of the career of the veteran Toronto composer, music educator and prolific writer John Beckwith, now in his 91st year. He was professionally associated with the Faculty of Music, University of Toronto, from 1952, serving as dean 1970-77. Between 1985 and his early retirement in 1990 he served as the first director of its Institute for Canadian Music – and a number of his compositions mine Canadian themes and music performance practices.
He is being honoured this year with multiple retrospectives of his music, including a performance of his Wendake/Huronia (2015). Dubbed a "choral documentary" Wendake/Huronia is scored for alto, narrator, chorus, early-instrument ensemble and native drums, and is set primarily in 17th-century Canada. It was most recently performed by the Toronto Consort as the second half of the program "Kanatha/Canada: First Encounters" on February 4, at Trinity-St. Paul's Centre's Jeanne Lamon Hall.
Beckwith's six-movement work employing voices and period instruments evokes the pre- and post-contact soundscape of the St. Lawrence Valley beginning with the sounds of snowshoe travel in the winter, and canoeing in the summer.
As for the French and Wendat lyrics, Beckwith partly adapted the words and poetry of Georges Sioui, Wendat Traditional Knowledge Keeper and Coordinator of Aboriginal Studies at the University of Ottawa. Sioui's contributions appear in the angry Lamentation, 1642, as well as in the more optimistic final movement À l'avenir (To the Future) "reflecting today's efforts towards reconciliation of aboriginal and settler cultures."
It's a remarkably ambitious, socially complex and sensitive work for any composer, let alone one in his tenth decade. Curious about the man, I spoke to broadcaster and composer David Jaeger, a former University of Toronto Beckwith student and later a colleague.
"I first encountered Beckwith's name in the 1969 John Cage book Notations which included Beckwith's Circle, with Tangents [for solo harpsichord and string orchestra]" recalled Jaeger. "The score looked orderly, neat, intellectually rigorous, meticulous and clear in its intentions. Then while a grad student at U of T I took a course on the music of Canada. Who better to teach it but John Beckwith? He was a very good teacher: well-prepared, methodical, well-organized and professional."
After joining the CBC in 1973 as a radio music producer and creating the celebrated new music program Two New Hours, Jaeger enjoyed a number of professional interactions with Beckwith. "From time to time, John would receive commissions from various organizations. He always had surprises in store. His creative mind is so multifaceted and fertile. Peregrine, his 1989 viola concerto performed by the Esprit Orchestra, for example, was inspired by compass settings. If it was music, John was interested. This emerges clearly in his 'Canadiana' pieces, in his adaptations of folk songs and regional music like [his 1966] Sharon Fragments."
Jaeger also commented on Beckwith's place in Canadian music, education and culture. "His writing has greatly helped his own legacy through his published works. I'm thinking of his beautifully written autobiography. I feel that 'setting the record' takes active maintenance, and that it must be regularly presented to the public in order for it to survive into the next generation."
Last month the University of Toronto's Faculty of Music honoured its former dean with "A 90th Celebration of John Beckwith." It was followed by a lecture by Beckwith tellingly titled CanMus Then and Now, "a comparison between musical life in the centennial year, 1967, and 50 years later in the sesquicentennial year 2017." And who better to provide this insight into CanMus than John Beckwith?
New Music Concerts is adding its seasoned voice to the celebration on April 28 at Trinity-St. Paul's Centre with "John Beckwith at 90." NMC artistic director Robert Aitken invited his longtime friend and colleague Beckwith to choose the repertoire for the concert. He selected two of his latest works, Calling (2016) and Quintet (2016). Both will receive their world premieres. And although Beckwith's Avowals (1985) has been recorded by the tenor Benjamin Butterfield and pianist William Aide for Centrediscs, this will be their first concert performance of it.
In addition, Beckwith has picked compositions for the concert that have personal meaning: Stravinsky's In Memoriam Dylan Thomas (1954) and String Quartet No. 3 (1962) by his teacher John Weinzweig. These two works reflect yet another kind of encounter: that with music and musicians early in a composer's career, marking it forever.
Andrew Timar is a Toronto musician and music writer. He can be contacted at worldmusic@thewholenote.com.