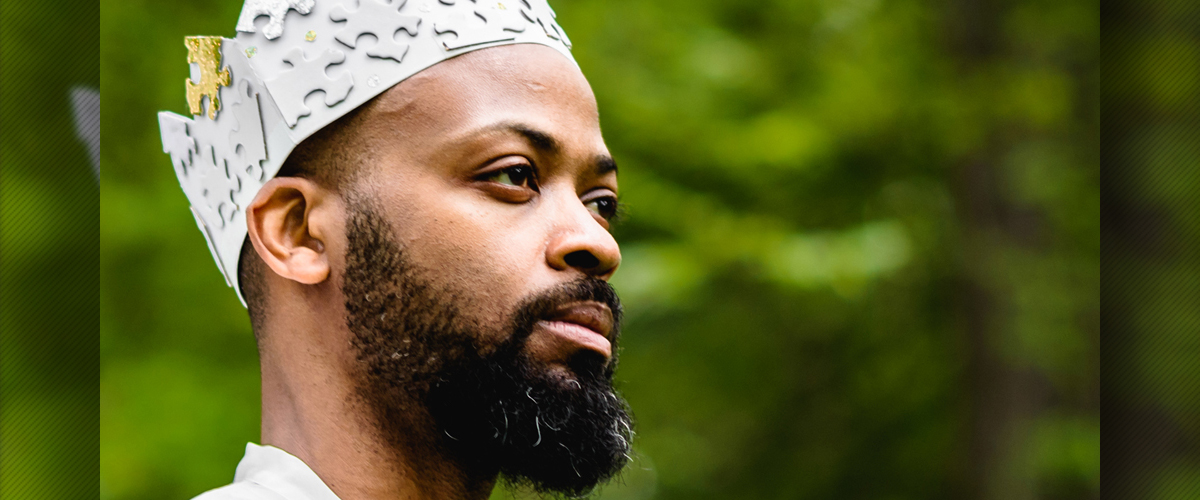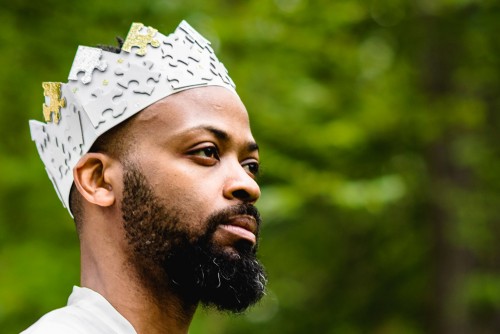 Listening to the music of Toronto turntablist Cheldon Paterson, the first thing that comes to mind is a sense of space.
Not space as something "out there" and abstract, but space as something tangible – the sounds of actual places, soundscapes and environments, with suggestions of how we as people might fit within them. Paterson – who performs as SlowPitchSound – characterizes his approach as "sci-fi turntablism": integrating scratching with heavily altered samples and field recordings to produce something ambient, but with an experimental edge. It's a recognizable sonic magic trick: using layers of sounds to transport listeners to another place.
And it's a focus that is clearer than ever in his latest work. On October 26 to 28 at Toronto's Array Space, Paterson will present Alternate Forest – a new, hour-long performance that combines turntablism, dance, and projected visuals to guide listeners through an imaginary mythical forestscape. Collaborating with dancer Lybido and video designer Aaron Dawson, Paterson plans to provide audiences with an immersive, multidisciplinary experience – one that offers new ways of thinking about nature and sound.
Alternate Forest was developed as Paterson's award project from his Honourable Mention win in the 2018 CMC Toronto Emerging Composer Award competition. As far as his work on environmental issues goes, it's his biggest production to date. "I'm not a very outspoken person, but I'm concerned with the state of things," says Paterson in our recent email exchange. "And [I] find it more comfortable to speak the best way I know how, through my music."
Along with the incorporation of video and visual elements and his work with Lybido – Paterson's longtime collaborator – Paterson hopes to use Alternate Forest to not only represent something realistically 'forest-like', but also create something more imaginative. "I tried to represent as much natural aspects of a forest as possible, but also created sounds that are inspired by nature, making what I imagine to be a magical forest," he says. "I spent a lot of time out in the woods gathering sounds, pictures and notes so that I could replicate the feeling for the audience. The results are pretty amazing."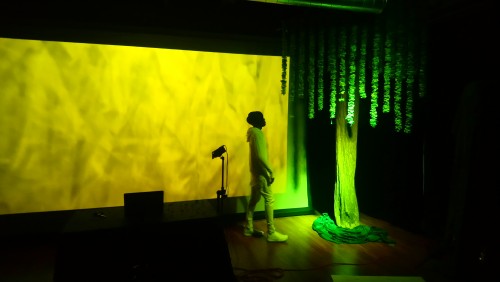 Given the context of Paterson's project, this sound collection process, the archival quality of it, is a meaningful act. During a time when environmental issues are increasingly connected with a sense of global crisis, Alternate Forest exists at the border between creation and loss – and feels uniquely positioned to navigate between the two.
"Alternate Forest was born out of a sense of urgency that I've been feeling," Paterson says. "The Earth loses 18.7 million acres of forests per year, which is equal to 27 soccer fields every minute, according to the World Wildlife Fund (WWF). With this project I just wanted to do my part in helping them out. It's hard for most people to see what's really happening around them when they live in the city bubble, so I wanted to bring the forest to them."
In that sense, Paterson is both creator and guide: one who at the same time brings listeners to a new place, and brings that place to them. And in Alternate Forest he aims to put this positionality to good use – taking the spaces out there in the world, bringing them close, and revealing an often overlooked magic.
SlowPitchSound presents Alternate Forest, produced by Exquisite Beat Theatre and Arraymusic, in three performances from October 26 to 28 at Array Space, Toronto.