Alex Fournier – bassist, composer, bandleader, concert curator – has established, steadily and surely, an important presence in the Toronto creative music scene. You can find him at clubs like The Rex, at which he played, in March of this year, with trumpeter Jim Lewis, drummer Nick Fraser, and famed American saxophonist Tony Malaby; in a variety of groups, both as a co-leader (Money House, Gardening Club, Quartzite Jongleur) and as a sideperson (Colour and Noise, Lake Affect, Bearrah Fawcett, the Dan Pitt Trio, Pineapple); and programming and running his own concert series, Furniture Music, which, as the name implies, began as a series of house concerts (Furniture Music events now tend to take place at The Tranzac, Toronto's de facto home base for free and improvised music, and Wenona Craft Beer Lodge, a relatively new venue which, in an improbable but happy turn of events, has been hosting a number of creative, musician-curated series). The Rex is also where Fournier will be releasing his sextet's eponymous debut album, Triio, on June 2. Triio is Fournier's longest-running project, and has grown organically from a standards ensemble into its current iteration, which, in addition to Fournier's bass playing and compositions, features Bea Labikova on woodwinds, Aiden Sibley on trombone, Tom Fleming on guitar, Ashley Urquhart on piano and Mark Ballyk on drums.
Triio begins with ESD, an urgent, pulsing song that functions as an effective example both of Fournier's compositional style and of his band-leading philosophy. A lengthy solo piano introduction gives way to a snaky melody, which sits atop jittery drums and a doubled bass line; in time, this dissolves into a free improvised section, which ultimately morphs back into the melody at the song's end.
It is common, in this style of playing, for bandleaders to bring in fairly simple melodies, and to treat the compositions as seasoned jazz musicians would treat a leadsheet in a straightahead setting; that is, as a melodic and harmonic sketch, which they collectively fill in. This is not the approach that Fournier has taken. One of the most striking features of Triio songs like ESD, Noisemaker, and Permanently Hiccups is the specificity that Fournier employs to realize his musical vision; more striking still is that the shifts from composed to improvised material never feel unnatural, but rather like the inevitable consequences of the proceedings. The notable elements of Fournier's tunes – through-composed forms, textural shifts, tightly orchestrated (and highly technical) melodies – don't seem to hamper the creativity of the rest of the band as much as inspire it, by providing clear parameters in which a certain kind of musical play can happen. That this all seems to happen readily and unselfconsciously is a testament to Fournier's musical leadership qualities; it's easy to imagine that he would be good at teaching someone how to play a board game, or cribbage, or any activity in which the purest expression of play comes from a solid understanding of the rules, and the paradoxical freedom of being bound by those rules.
Fournier's developmental path has been somewhat different than that of some of his peers. After graduating from the University of Toronto's jazz studies program, he did what most young jazz musicians do: established a freelancing career, taught privately, and attended workshops, including the Banff International Workshop in Jazz and Creative Music, and the School for Improvisational Music (SIM), which takes place in New York at the Brooklyn Conservatory of Music. It was at SIM that Fournier first worked with the American bassist Michael Formanek, whose 2010 ECM album The Rub and Spare Change had been pivotal in Fournier's compositional and improvisational outlook. As Fournier describes, it was the first time that he saw how all of the musical elements that he loved could fit together: "you can play this composed thing, you can do whatever you want with it, you can continue the momentum, you can abandon it, you can change it, and then the tune comes back in, but it's not even the same tune that you started, but you can just end it there."
Fournier got along well with Formanek at SIM, which led to a grad school application to the Peabody Institute at Johns Hopkins University, where Formanek was a faculty member. While most Toronto jazz musicians look to New York for their grad school experience and are more focused on being part of an inspiring scene and an elite cohort, Fournier opted for Baltimore, a smaller city, and Peabody, which is better known for its classical program than for jazz.
The trade-off – working with Formanek – was worth it. Fournier's experience with Formanek at Peabody was much closer to an intimate mentor/mentee relationship than one commonly finds in jazz programs, even at the graduate level. Beyond productive private lessons, Fournier had the opportunity to guest-lead some of Formanek's classes, including a big band, small ensemble, and a global improvisation class, which focused on what Fournier describes as "empirical ideas that you can apply to different aspects of your improv." For Fournier, it was a rare experience: a relationship in which, as he puts it, "you go in as student/mentor, and you come out as friends."
Upon returning to Toronto, Fournier jumped back into the scene, working in other people's bands, helming his own projects, and organizing the aforementioned Furniture Music series. When I suggest that he is becoming a bit of a leader in a particular corner of the local music-making community, however, he's quick to shift focus onto the musicians who inspire him, "fantastic luminaries" such as "Lina Allemano, Nick Fraser, Andrew Downing, Rob Clutton," and others who are "able to have their feet in both worlds" – the worlds of free improvised music and more straightahead jazz. (Like many musicians in the field, Fournier doesn't love using the term "free jazz" to describe certain aspects of what he does; "modular music," his preferred way of describing his process, is more formally accurate, while still as generically vague as terms like "improvised music," "creative music," or, on the classical side, "new music." Nomenclature is particularly tricky for music focused on exploring the porous boundaries between ideas and styles.)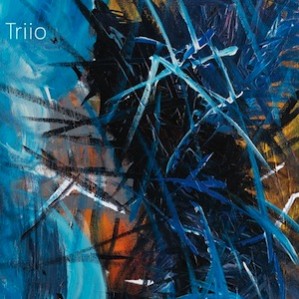 Fournier's curatorial efforts, his respect for the formal and informal mentorship process, and his band-leading all share one key component: a willingness and enthusiasm to make room for others, and to facilitate unique collaborative work. With the release of Triio, Fournier's work has come full circle: by embracing a generous musical model, he has created a band, album, and performance practice that showcases a wide range of his abilities, all the while honouring his band members and the work of those who have come before him.
Alex Fournier's group Triio releases its eponymous debut album at 9:20pm on June 2, at The Rex, Toronto.
Colin Story is a jazz guitarist, writer and teacher based in Toronto. He can be reached through his website, on Instagram and on Twitter.