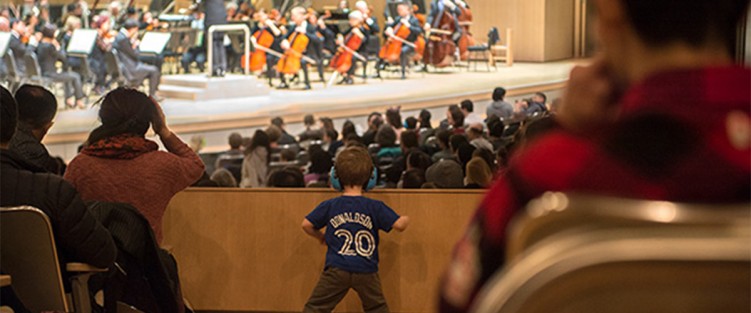 Printer's gremlins, as they are called (although the glitch in question was mine, not our printer's) came to play on the otherwise GORGEOUS cover of our 25th-season-opening September issue. "MUSIC AND HEALTH: Relaxed Performances Bring Barriers Down," proclaimed the middle of the three teasers at the foot of the page. But as several readers have discovered, and pointed out, you will search the current magazine in vain for a story with that title or on that topic.
The closest fit to the title is Art of Song columnist Lydia Perović's story in the issue, "Mysterious Barricades and Systemic Barriers," page 40. That story starts out as an interview with soprano Monica Whicher about the Toronto contribution to a string of coast-to-coast one-hour concerts, all titled Mysterious Barricades, which took place this past September 14 on the final day of World Suicide Prevention Week. You can find the full 16-hour livestream of the event, along with videos of the individual concerts, here.
And the "barriers" in the second half of Perović's title refer to the obstacles faced by musicians (along with many other participants in "the gig economy") in need of systematic, affordable therapy of one kind or another. And those barriers, unlike those referred to in the optimistic teaser on our September cover, show few signs of coming down.
All that being said, you can stop searching in vain through the current issue for an item about how "relaxed performance is bringing barriers down," because you won't find it. Yet.
The story in question, by our Music and Health feature writer Vivien Fellegi, will appear in the upcoming October issue of the magazine. The story grew out of Fellegi's attendance this past April 27 at a Toronto Symphony Orchestra concert titled "Let's Dance," conducted by Daniel Bartholomew-Poyser, a veteran of the movement. "Relaxed Performance," as the term is used in Fellegi's upcoming story, refers to performances designed specifically with neurodiverse audiences in mind – and in many cases, involves making live music events less prohibitive for people with autism spectrum disorders, sensory and communication disorders, learning disabilities, or anyone who wants a more casual concert experience.
It was the TSO's first foray into the area, but will not be its last. Already they have announced two such performances in the upcoming season (Feb 22 and May 24), and "Relaxed Performance" is even included as its own search category in the orchestra's 2019/20 season concert listings. Having failed to honour the promise on our September cover that Fellegi's Relaxed Performance story was within, it would be an equal disservice to steal its thunder here. It will be worth the wait.
I confess that before the concert that served as the catalyst for Fellegi's story this past spring, I was only dimly conscious of the term "Relaxed Performance" as an emerging practice. Since being made aware, I've seen it popping up all over! Which seems like a very good thing.
Here, in no particular order, are four examples:
YPT (Young People's Theatre) has two relaxed performances in every run. Looking just at their next two shows: for A Million Billion Pieces, these performances will be Wednesday, December 4 at 10:30am, and Sunday, December 8 at 2pm; and for The Adventures of Pinocchio they will be Friday, December 13 at 10:15am and Saturday, December 14 at 2:30pm.
Banff International String Quartet Competition, in partnership with Autism Calgary and Xenia Concerts, presented a relaxed concert on August 31 at Calgary's Indefinite Arts Centre at the close of this year's competition, by 2016 Competition winners the Rolston Quartet.
Soulpepper theatre company has had one relaxed performance already this season (Betrayal, September 15), and another two have been scheduled for the upcoming run of Peter Pan (December 19 at 11am and December 22 at 1pm).
The National Ballet of Canada will present a relaxed performance of YOU dance, the company's community engagement program, at the Betty Oliphant Theatre this Saturday, September 21, at 5:30pm.
In closing, a request: if you are aware of other examples of relaxed performance opportunities, either recent or coming up this season, please let us know at editorial@thewholenote.com. That way we can participate, more systematically, in the process of raising awareness not just of the barriers, but to the ways they are coming down.
David Perlman can be reached at publisher@thewholenote.com.