In 1979, Toronto became the first municipality in Canada to formally proclaim Black History Month. BHM affords citizens a special opportunity to recognize the past and present contributions that African Canadians make to the life of Toronto in such areas as education, medicine, public service, politics – and the arts, including music. Adding weight to this recognition, the United Nations has declared 2011 the "UN Year for People of African Descent."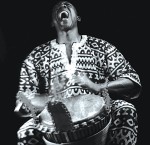 Celebrations kick off with the 15th annual Kuumba festival at the Harbourfront Centre for two weekends, February 5-6 and 12-13. Among the many notable events exploring Black and Caribbean culture, here are my musical picks. Amadou Kienou, who comes from a family of renowned traditional praise singers from Burkina Faso, performs on February 6. Kienou's repertoire consists of Mandingue songs and dances that he has adapted, accompanied by the djembe (a West African drum). The same day, the group Pablo Terry y Sol de Cuba brings its Cuban-drenched sound to the Lakeside Terrace. Terry honed his musical skills working with outstanding Cuban musicians such as Celia Cruz, Omara Portuondo and Compay Segundo of the Buena Vista Social Club. The following weekend, on February 13, the Kuumba Gospel Fest 2011 features a who's who of local gospel music talent. In addition there is a wealth of other events at Kuumba– many free– programmed in the family-friendly manner we have become accustomed to at Harbourfront.
Chinese New Year also falls in February this year. In honour of the incoming Year of the Rabbit, the Canadian Sinfonietta presents a Chinese themed concert on February 12 at the Glenn Gould Studio. The well-known erhu (Chinese fiddle) virtuoso George Gao will be featured with the Sinfonietta in an unusual program of works composed by contemporary Chinese composers.
On February 17 the group Kinobe and Soul Beat Africa brings the music of East Africa to the Living Arts Centre, Mississauga. Rooted in Ugandan music, Soul Beat Africa's music is a synthesis of African roots and world music, of traditional and modern instrumentation. The group is led by veteran multi-instrumentalist and singer-songwriter, Kinobe. In a forward-thinking educational tie-in, the Living Arts Centre is presenting two workshops on February 18, introducing traditional African instruments kora, kalimba, adungu, endongo, ngoni and various drums to elementary school children. More presenters ought to do the same!
Still in Mississauga, the Chamber Music Society of Mississauga presents the brilliant musicians of the Shiraz Ensemble in a programme of Persian classical music on February 19 at The Unitarian Congregation of Mississauga.
The Nathaniel Dett Chorale, Canada's professional ensemble dedicated to the dissemination of Afrocentric choral music, presents Voices of the Diaspora … Haitian Voices on February 23 and 26. Conducted by Brainerd Blyden-Taylor, the program will highlight the poetic and musical traditions of Haiti, in particular Creole language and spirituality. The concert will feature the works of composer Sydney Guillaume, including two premieres – Ayiti and Diplomaci.
World musicians have often focused on the energy, synergy and excitement generated by cultural mixology. A good example can be heard February 26 at the Mod Club, with the premiere Toronto performance, presented by the Ashkenaz Foundation, of Yemen Blues, a new Israeli-based world music group enjoying quite a buzz. Founded a few years ago by the Yemenite vocalist Ravid Kahalani, this nine-piece international ensemble presents an energy-packed 21st century musical brew of Yemenite-Jewish song and poetry, American jazz, blues and funk, and West African grooves. Some Yemen Blues concerts have been reported to erupt into spontaneously ecstatic dance-fuelled celebrations.
Music and dance often go hand-in-hand. When the partnership works, there is a mysterious symbiosis, as in a good marriage. European Renaissance and Baroque composers knew this well, and the practice continues in the waltz time music of Johann Strauss every bit as much as in the hiphop-infused music of today.
That being said, it is rare to find anywhere a single person equally fluent in both music and dance. We have a homegrown practitioner of this exceptional dual mastery in Toronto's Peter Chin. The Jamaican-born Chin has been called, "one of the finest contemporary choreographers working in Canada." While he is best known for his award-winning choreography and dance performances, Chin is an accomplished life-long musician, singer, and a composer with a unique voice. His music has been performed by groups such as Gamelan Toronto, Array Music, Jeng Yi Korean percussion ensemble, St Michael's Choir School and the Evergreen Club Contemporary Gamelan. The CanAsian International Dance Festival is presenting a new program by Peter Chin titled Olden New Golden Blue on February 24 and 26 at the Fleck Dance Theatre, Harbourfront. Five young Cambodian dancers will interpret choreography and music featuring big, deep social and artistic themes. I won't miss it.
Another project of note merging music and dance is The Toronto Consort's Marco Polo Project. Over 38 seasons, the Toronto Consort has crystallised into one of our city's musical jewels, recognized internationally for its top-flight performances of European medieval, renaissance and early baroque repertoire. On February 18 and 19 at Trinity-St. Paul's Centre, however, with the aid of guest artists skilled at working within a South Asian cultural heritage, their program seeks to answer the rhetorical question "what tunes would Marco Polo have had on his iPod?" Joining the Consort in this exploration is choreographer Lata Pada and members of her company Sampradaya Dance Creations. Singer/composer Suba Sankaran and tabla player Ed Hanley of the Indo-fusion ensemble Autorickshaw are also aboard for this expedition, as Consort and guests weave an imaginary tapestry of the sort of music 14th century explorer Marco Polo might have encountered on his travels. Performers and audience alike will undoubtedly have fun with this concept.
York University's Department of Music is presenting several free concerts highlighting its world music instructors in programs jauntily titled World at Noon. All concerts are at the Martin Family Lounge, 219 Accolade East Building. On February 3 the Gareth Burgess Steelpan Ensemble performs jazz standards, R & B arrangements and original compositions. Leading local Japanese music masters Linda Caplan (koto) and Gerard Yun (shakuhachi) perform traditional and contemporary Japanese music February 17. And the Irene Markoff Ensemble, highly accomplished musicians all, performs traditional Balkan music on March 3.
Bookending Black History Month, on March 6, the Royal Conservatory's Koerner Hall is the venue for Acoustic Africa, presented in partnership with Small World Music, a musical journey led by five top African string instrumentalists and singers. The instruments include traditional monochords, kamele n'goni (Malian lute), as well as the modern guitar and violin. The group is co-directed by international stars of African pop music. No stranger to Toronto stages, the legendary Zimbabwean singer, composer and bandleader Oliver Mtukudzi is the innovator of an undeniably contagious musical style. His music has been inspired by the intricate melodies and rhythms of the mbira (thumb piano), and incorporates South African mbaqanga, the energetic Zimbabwean pop style jit, and traditional kateke drumming. Co-headliner Afel Bocoum is a Malian guitarist, singer, composer and protégé of the late Malian guitar innovator Ali Farka Touré. (I still recall with pleasure and a smile the memorable concert Farka Touré gave a couple of decades ago at Harbourfront.)
Andrew Timar is a Toronto musician and music writer. He can be reached at worldmusic@thewholenote.com.