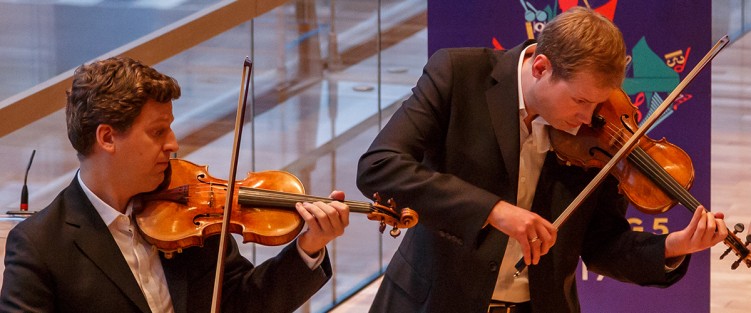 Of all the musical events I've taken in online recently, the highlight was watching new TSO music director Gustavo Gimeno in Amsterdam conducting the regathered Concertgebouw, the orchestra in which he played percussion for 11 years beginning in 2001.
Both Beethoven's Seventh Symphony (recorded June 2 and broadcast June 3) and Dvořák's Symphony No.8 (livestreamed on June 5) are now available on YouTube. The Dvořák, its live aura palpable, struck special notes of smooth and sweet, its dance movements floating effortlessly. The musicians observed quite distinct social distancing rules, with the strings separated by 1.75 metres, the winds and brass by two metres, which led to many members being placed on the steps behind the stage.
I was in the midst of a telephone conversation with TSO concertmaster and Toronto Summer Music artistic director, Jonathan Crow, when I wondered. Had he seen it? Yes, he had. Wasn't it extraordinary, I asked rhetorically.