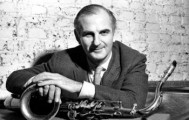 I read recently that Britain's most famous jazz club, Ronnie Scott's, is celebrating its 50th anniversary this year. This got me to thinking that doing a piece about long-lasting jazz clubs would make a pleasant change from writing about Toronto-based clubs that seem to come and go like ripples in a stream.
That Toddlin' Town
The Jazz Showcase in Chicago first opened its doors in 1947 and lasted 60 years in a variety of locations. The club is managed by Wayne Segal – but it was his father, Joe, who opened the original Jazz Showcase in the area of Chicago known as The Gold Coast in 1947. Over the years the club migrated between Lincoln Park, South Loop (in the Blackstone Hotel), River North at 59 West Grand, constantly falling victim to that all-too-common and sometimes fatal complaint, L and L, (landlords and leases). Extravagant rents eventually forced Segal to close the doors of the West Grand location on January 1, 2007. After a brief hiatus the club re-opened at Dearborn Station in June of 2008 and is going strong, at least at time of writing this article.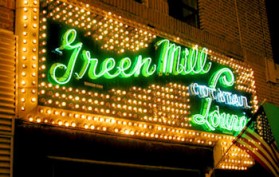 Still in Chicago, Andy's Jazz Club on Hubbard Ave. has been going for more than 30 years. Before its incarnation as a jazz club Andy's was a grungy hangout where printers from the Chicago Tribune and Chicago Sun-Times would hang out. The first jazz sessions began in 1977, every Friday at noon. It was enough of a success that in 1978 Andy's tried out "Jazz at Five." It caught on and now they have jazz seven days a week at 5:00 and 9:00pm. The original owner was Andy Rizzuto. He purchased the red brick building and sold it in 1975 to a group of investors who decided to keep the original name. Soon after, one of the investors, Scott Chisholm took over Andy's and has been the owner ever since.
But the grandfather of all the clubs in the Windy City has to be the Green Mill Cocktail Lounge on N. Broadway. The Green Mill opened in 1907 as Pop Morse's Roadhouse and in its early days was a watering hole for mourners on their way to funerals at St. Boniface's Cemetery. It became the Green Mill Gardens around 1910 when it changed ownership and a huge green windmill was installed on the roof. The inspiration for this was the famous Moulin Rouge in Paris, but the colour green was chosen so that it would not be confused with the red light districts in Chicago.
When prohibition arrived in 1920, the Green Mill was already established as the hottest place in town, and the singers who appeared at the club and went on to become famous included Helen Morgan, Anita O'Day, and Billie Holliday. In the mid-1920s the club was leased to Al Capone's south side mob. Capone himself often enjoyed hanging out at the club, listening to the music and entertaining friends. Throughout the 1930s, '40s, and 50s, the Green Mill presented a  mix of swing, dance and jazz music – but in the 60s the neighbourhood started to go into decline and by the mid-70s business had really fallen off. But in 1986, present owner Dave Jemilo bought the Green Mill, restored it to its earlier décor and  today  the Mill still enjoys a reputation as a mainstay of the Chicago jazz scene. Over the years a wide range of entertainment was showcased in the club, but since 1942 there has been a steady diet of jazz and blues giving the Green Mill the distinction of being the oldest, continuously running club in the country.
Motown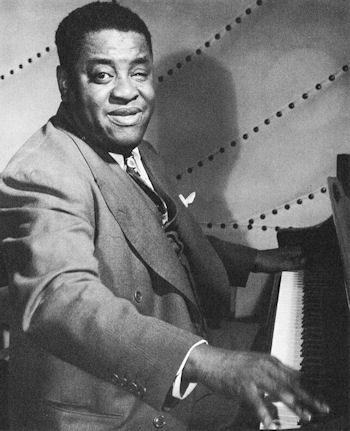 In May of 2009, Baker's Lounge in Detroit celebrated its 75th anniversary as one of the oldest jazz venues and in fact  advertises itself as "The World's Oldest Jazz Club."  Baker's did feature pianists beginning in late 1934 but didn't become a major jazz club until the 1950s. Clarence Baker took over Baker's Bar from his father Chris in 1939, the year when out-of-town pianists were brought in for the first time. Art Tatum played there frequently from 1948–1953 and the bandstand has a grand piano selected by him.
In recent times the club has gone through some rough times and was in danger of closing earlier this year, but so far it is still a survivor. The jazz community rallied, some artists co-operated by taking reduced fees and the music was cut back to presenting established performers on Wednesday, Friday and Saturday, with Sunday for student groups and Thursday as comedy night.
New York, New York
Max Gordon first opened the Village Vanguard in 1935 as a variety venue presenting sketch comedy and poetry, but there is an interesting history to the venue. In 1921 a developer built a pie-shaped building on Seventh Avenue South. This was prohibition time and there was a speakeasy in the basement, called the Golden Triangle. With the end of bootlegging the club closed and lay empty for a couple of years until the young Max discovered it. In his autobiography, Gordon explained that it met all his requirements: it was 200 feet away from a church or synagogue or school, had two washrooms, two exits and a rent that was less than $100 a month.
In the early days, jazz was only a small part of the programming, but the club switched to a full-time jazz policy in 1957. Since then a Who's Who of jazz has appeared in the tiny venue. One of the things that has spread the name of this jazz temple is the number of jazz albums that have been recorded there: more than 150 have "Live at the Village Vanguard" proudly displayed on the cover! The decor is minimal and the service can vary, but it remains one of the leading jazz clubs in the world.
In the world of traditional jazz clubs, it is impossible to leave out Eddie Condon's. Guitarist Condon, born in 1905, was one of the real characters of jazz, a lover of free-wheeling straight-ahead jazz. A native of Goodland, Indiana, he was instrumental in creating a new, hard driving type of "Chicago Dixieland Jazz." In 1927 he moved to New York, worked with various groups and from 1937 to 1944, he worked nightly at a famous New York Jazz club called Nick's. In 1945 the first "Eddie Condon's" (on West 3rd Street in Greenwich Village) opened. In 1961, the club lost its lease to New York University, and relocated to the Hotel Sutton on East 56th Street, which was home until 1967. It was  relocated to West 54th Street until the wrecker's ball claimed it in 1985, ending a 40-year history.
Condon was one of the great wits of jazz: for example,  when asked about bebop musicians he replied, "They flatten their fifths, we drink ours."
Mass Jazz
Wally's Café in Boston, Massachusetts, is among the oldest family owned and operated jazz clubs in existence. It was founded in 1947 by Mr. Joseph L. Walcott and Wally, as he was known, was the first African-American to own a nightclub in New England.
The original location on 428 Massachusetts Avenue moved across the street to 427 Massachusetts in 1979 and to this day features live music 365 days a year.
London Calling
Back to Ronnie Scott's. Ronnie and fellow saxophonist Pete King opened the original club in London's Soho on Gerrard Street. The aim was to provide a place where British jazz musicians could jam, and it developed a reputation for presenting the best of British modern jazz musicians. In November 1961 it was the first British venue to offer engagements to an American musician in a club setting. That first guest was Zoot Sims.
In 1965 the club moved to its present address on Frith Street where it has maintained its reputation as the leading jazz club in the country. Ronnie Scott died in 1996, aged 69 and nine years later, Pete King sold the business to Sally Greene, theatre impressario and, incidentally, owner of one of London's great theatres, the Old Vic. After closing for a three-month facelift, it has continued to present some of the greatest names in jazz.
Ronnie Scott was  also another of the great jazz wits and told jokes, mostly the same ones, night after night from the stage of the club. A typical example is as follows: "We've got a sensational new group playing at the club for the next two weeks...tenor sax player Stan Getz is back and is joined in the front line by the jazz violinist Stuff Smith. It's called the Getz Stuffed Quintet." Or, another of my favourites: "We had Miles Davis in the club last week, and he was very kind. He took me to one side – and left me there"
Happy Listening, in Toronto or wherever you are.
Jim Galloway is a saxophonist, band leader and longtime Artistic Director of the Toronto Downtown Jazz Festival. He can be contacted at: jazznotes@thewholenote.com.