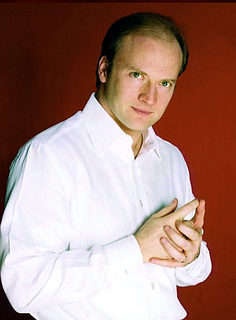 The first months of any new year are not often wildly busy for choirs. Western choral repertoire is in many ways shaped and anchored by the holidays of Christmas and Easter, and it's during these times of the year that ensembles jostle for audience attention. One way to avoid the traffic jam is to schedule a concert prior to spring, and hope that the desire for live choral timbres will entice concert-goers to brave the cold. Two large-scale works loom behemoth-like over the southern Ontario choral scene during the coming weeks.

The Toronto Symphony Orchestra and Toronto Mendelssohn Choir lead the charge with Verdi's Requiem on February 18. This work, which will be led by guest conductor Gianandrea Noseda, is a study in contrasts. Verdi imbues the text with all the drama of a 19th-century Romantic opera composer, but also pays homage to earlier traditions of mass-setting with the fugal writing that pervades the choruses. The four soloists must have voices with enough operatic heft to sail above Verdian orchestration, but be able to tune the delicate a cappella section of the "Lacrymosa." like singers of Renaissance motets. It's a rewarding work for singers and audience alike.

On February 28, Toronto's Orpheus Choir combines with the Guelph Chamber Choir to sing a programme with Rachmaninoff's Vespers as the centerpiece. The Vespers has a certain notoriety among choral singers for having some of the lowest bass writing in the choral repertoire. A colleague protested to Rachmaninoff that few basses would be able to handle the tessitura set out in several of the movements. Rachmaninoff replied simply, "I know my countrymen." Perhaps what Rachmaninoff meant to say was, "I know what my countrymen sound like after a night of drinking Russian vodka."

Thanks to the LCBO, it ought to be possible for southern Ontarian choristers to use this method as well. Watch the Orpheus and Guelph basses carefully as they ascend the steps: if any of them stagger or weave, you know what has occurred. There are of course other methods for lowering one's voice to which choral singers might resort; staying up all night works very well, or singing with a cold in winter, which can be seen as a particularly Canadian solution to this problem.

Joking aside, Rachmaninoff's Vespers is very simply one of the highlights of the European choral repertoire. It combines brilliantly the lucid part-writing of a classically trained composer with the dusky, incense-imbued mystery and ritual of the Russian Orthdox Church. This sequence of motets is not, strictly speaking, a Vespers service. Rather it is a selection from what is known in the Russian Orthodox Church as the All-Night Vigil, a combination of the three canonical hours Vespers, Matins and First Hour. The work was an instant success in Russia when premiered in 1915, although it was suppressed for a period following the 1917 revolution. Its haunting austerity is perfect suited to a Canadian winter.

For those whose tastes run to less gigantic mass-settings, there are a few other options. The John Laing Singers of Hamilton and the Univox Choir of Toronto both perform concerts that showcase the Fauré Requiem (February 7 and 26, respectively); the Durham Philharmonic Choir takes on Gounod's Messe Solennelle de Sainte Cécile in Oshawa (February 21); the University of Western Ontario Singers sing Mozart's D minor Requiem in London (February 26). On March 6, the Bell'Arte Singers sing Howells' Requiem, the Oriana Women's Choir sing a mixed programme that includes Canadian composer Imant Raminsh's Missa Brevis, and the Tallis Choir performs the serene but passionate music of Spanish Renaissance composer Tomás Luis de Victoria.

Elsewhere, there are concerts by the Georgetown Bach Chorale (Norval and Caledon on February 6 and 7, respectively) and the Da Capo Chamber Choir in Kitchener (February 27). The Uxbridge Chamber Choir presents a programme that includes American composer Morten Lauridsen's setting of the Lux Aeterna text and Brahms' whimsically named but decidedly un-frothy Liebeslieder Waltzes (March 7).

Themed concerts are being given by several groups. A Celtic Valentine features the  University of Toronto Women's Singers in a concert that includes Celtic fiddlers and dancers (February 12). The Burlington Civic Chorale offers a Valentine Cabaret in Guelph (February 13). The Mississauga Choral Society sings Broadway melodies in Broadway With Heart (February 20), the Toronto Beach Chorale weds choral singing to hits from the 50s to the 70s with Sweet Sixteen (February 27), and the Toronto Welsh Male Voice Choir honours the 1st of March with a St. David's Day Concert.

On 17 and 20 February, the Nathaniel Dett Chorale performs Voices of the Diaspora, a concert that showcases music of the Gullah people. The Gullahs, based in South Carolina and the Georgia Sea Islands, have preserved more traditional elements of African culture than any other pan-African group in North America. It should be interesting to see what the Detts come up with in this programme. The Amadeus Choir is busy as well, mounting their own Celtic concert on March 6.

Altogether, the next couple of months offer a rich variety of concert choices. We can congratulate ourselves that Canadians will brave the cold not only for hockey, skiing and curling, but for choral singing as well.

Benjamin Stein is a tenor and theorbist. He can be contacted at: choralscene@thewholenote.com.