Selecting highlights of the new-music season is a difficult task. There are so many great composers to discover, such great programming on offer, so many performers and ensembles to hear, and yet so little space to do them all justice. In September alone there are three major events across the space of a week that could easily take up all the words of this column. But in an effort to be helpful, I will dive in to my pile of press releases to help set a course for your concert-going.
So, let's have a look at that action-packed opening week. It actually starts on Friday September 17 with "Red Brick," a celebration of the artistic legacy of composer Michael J. Baker. Chartier Danse and Arraymusic, in association with Harbourfront Centre, are collaborating to revive some of Baker's most outstanding works for both dance and the concert stage, ten years after his tragic passing. To do so, "Red Brick" brings together a roster of Baker's close collaborators, including luminary dance artists Peggy Baker, Serge Bennathan, James Kudelka, Heidi Strauss and Jeremy Mimnagh. Toronto's Arraymusic, led by artistic director/percussionist Rick Sacks, is joined by soprano Carla Huhtanen to provide the live music. Those unfamiliar with Baker's legacy should definitely add this date to their calendar.

Quick on the heels of "Red Brick," is New Music Concert's season-opener, "Let's Hear from Beckwith." You've guessed it – this is a tribute to one of our country's pioneering music creators, most diligent music historians and fiercest arts advocate. Now 83 years old, John Beckwith maintains an active writing and composing career. The concert on September 19 at Walter Hall will feature premieres of a number of his more recent, smaller chamber works for wind instruments. It will also prominently feature one of his many NMC commissions, namely his Eureka for woodwind quintet, two trumpets, trombone and tuba. The piece is classic Beckwith, complete with choreography. You can get a sonic peek at Eureka through the Canadian Music Centre's online CentreStreams audio player.
The following Saturday, Contact Contemporary Music joins the national Culture Days movement with a return to Yonge-Dundas Square and their Toronto New Music Marathon. Starting at 2pm and holding strong until 10pm, Contact is going to turn Toronto's top visitor destination into a hub of contemporary sound creation. A stream of remarkable performers – pianists Christina Petrowska Quilico and Alison Wiebe, saxophonist Wallace Halladay and guitartist Rob MacDonald – bring us music from a range of top-tier creators like Ann Southam, Steve Reich and Jordan Nobles. New Adventures in Sound Art will re-create their real-time Three Sided Square sound project, while sound sculptor Barry Prophet will showcase his interactive Rotary Mbira. Get there early to get a seat.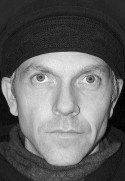 Passing over "Nuit Blanche" (which you really shouldn't do, especially because Anthony Keindl is curating "Sound and Vision" in the Queen West neighbourhood, and the CMC is hosting projects by John Oswald and Chiyoko Szlavnics), we land on the Music Gallery's "X Avant Festival," which is packing in eleven events over nine days under the banner "What is Real?" Guest curator Gregory Oh has done an astounding job of assembling a remarkable range of talent in a series that questions theories of authenticity and the sanctity of new music. Quick highlights include "Will The Real Pierrot Please Stand Up?" featuring Schoenberg's Pierrot Lunaire performed by Deep Dark United, RCM New Music Ensemble and Renaissance Madrigal Group on October 22; The 50 Minute Ring Cycle performed by Myra Davies on October 23; and a Plunderphonics 25th Anniversary Lecture by John Oswald on October 24. Be sure to check in with the Music Gallery website for full details (www.musicgallery.org).
In the new year, the University of Toronto New Music Festival starts up on January 23, playing host to Distinguished Visiting Composer Chen Yi and American new music pianist/composer Keith Kirchoff in a series of concerts, workshops and forums. Chen blends Chinese and Western traditions to form abstract canvases of sound that transcend cultural and musical boundaries, and her work will appear on no less than four festival concerts. The young Kirchoff (not yet 30) has already premiered some 100 new works, which he champions in concerts of unusual, neglected and new repertoire. During his stay in Toronto he'll premiere winning works from the Kirchoff/U of T International Composition Competition.
We'll intersect with Soundstreams' season at the midpoint on February 24 when they invite Les Percussions de Strasbourg to Koerner Hall as part of the ensemble's 50th anniversary tour. Co-founded in 1962, this sextet is the oldest Western percussion group. Their exceptional longevity, artistry and commitment to new music have inspired the creation of hundreds of works, including 250 world premieres. The anniversary programme includes Xenakis' iconic Persephassa (written for the ensemble in 1969 to premiere at the historic Persepolis in Iran), a world premiere from innovative Canadian composer Andrew Staniland, who has a strong command of percussion writing, and John Cage's seminal Credo in US.
The TSO returns with the seventh edition of its New Creations Festival March 2-10, focusing on cross-border exchanges with music by American composers John Adams and Jennifer Higdon, performed by top tier guest artists. I'm particularly looking forward to the festival finale concert with guest artists, eighth blackbird. This dynamic new music ensemble will join the orchestra in a freshly commissioned chamber concerto from Higdon, which will sit alongside the world premiere of our own R. Murray Schafer's latest symphonic work.
On March 20, Continuum will reprise "Step, turn, kick," a programme prepared for Montreal Nouvelles Musique that highlights the idea of "dancing in the mind." Composers Cassandra Miller, Nicolas Gilbert, Linda C. Smith and Lori Freedman each contribute a movement to a larger work based on the form of a French baroque dance suite. Also featured is the premiere of Marc Sabat's John Jenkins, a work inspired by the prolific 17th-century dance composer, and written for Continuum.
Music Toronto has coaxed violinist Julie Anne Derome away from her regular Trio Fibonacci project for a solo recital on March 24 at the Jane Mallett Theatre. A well known new music specialist, Derome has assembled a nicely mixed contemporary programme, ranging from strong selections by compatriot Quebec composers Jean Lesage and Yannick Plamondon to demanding works with live electronics and video by Pierre Boulez and Laurie Radford. Chan Ka Nin's favourite Soulmate completes the mix. At $15, this recital is a sure bet.
Finally, we catch up with the Esprit Orchestra for their final concert of the season on May 15 at Koerner Hall. While all four concerts in their season present an intriguing offer, the new commission from Chris Paul Harman is a particular draw. The concert theme looks at the many forms of human inspiration, from cosmic and mythological to historical and purely musical, through works by Sofia Gubaidulina, Alex Paul and Denis Gougeon.
But this is by no means all there is to hear! As always, there is much more new music all season long, so be sure to get in with the new via the WholeNote concert listings here and online at www.thewholenote.com.
Jason van Eyk is the Ontario Regional Director of the Canadian Music Centre. He can be contacted at: newmusic@thewholenote.com.