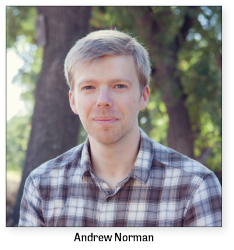 Once there was a time when aspiring Canadian composers were discouraged from writing pieces that required large ensembles, such as an orchestra. "No one will play it" was the advice given. But in Canada, that was before Esprit Orchestra came along. Formed in 1983 by conductor and director Alex Pauk, the orchestra is still going strong after more than 30 years of programming exclusively new orchestral music. Recently Pauk was recognized for his outstanding contributions to Canadian life and was appointed as a member of the Order of Canada.
That followed on the heels of a wildly successful tour this past spring to China, where according to Alexina Louie's blog posts, they performed to cheering packed houses, with audience members clamouring to have selfies taken with members of the orchestra afterwards. Such was the reception of Canadian orchestral music in China! To read more about the tour, I recommend reading Louie's posts, which can be found by going to espritorchestra.com and clicking on the blog link.
Play: The opportunity and possibilities that Esprit gives composers are about to be displayed to the maximum in their upcoming concert on November 15 with the programming of a piece titled Play by American composer Andrew Norman. Play is a massive and sprawling 47-minute work originally written in 2013 for the Boston Modern Orchestra Project and is described as being akin to a "Symphony No.1." In researching Norman's work, I came across a November 18, 2014 episode of the Meet the Composer podcast series produced by Q2, an online radio station connected to the Classical WQRX station based in New York. Luckily, the last segment of the episode (44 minutes in) was dedicated to a conversation with Norman about Play. He talked about how he was given free rein to write anything he wanted, so he decided to go "really big."
The podcast begins with a collage of different voices, each one describing their response to the piece. "Like a roller coaster ride, a jack-in-the-box, exhilarating, expansive, breathless, frightening, frenetic, and risky" are some of the terms used. With such a description, it's best to go straight to Norman's own words about the inspiration for the piece: the structure of video games. Although not a gamer himself, what intrigues him the most is the idea of "trying things again and again until you get it right. You try something, and you fail. You try again, and choose another door." For him, this gaming process is very much about structural or formal design, the architecture of a piece. He even goes so far as to equate classical symphonic form itself as sharing similarities with video games. For example, in a Beethoven symphony, several ideas are first presented, but all mixed up. The ideas return in different ways until finally they appear in the right arrangement in the finale.
A similar process happens in Play, where the listener is confronted with a vast array of ideas at the beginning, a "gazillion ideas," as Norman describes it. As the piece unfolds, some of those ideas become important and are transformed, while others are like wrong doors and are discarded. There are even multiple climaxes – each one coming up with a different answer, which turn out to be the wrong one, until the final climax appears with the right answer close to the end of the piece. He also uses the percussionists in a fashion analogous to the different operations in a game environment – pause, fast forward, rewind, etc. For example, every time a certain percussion instrument is played, that's the signal for the orchestra to pause. It's actually how he wrote the piece, thinking "what would it sound like if I randomly paused the music at any moment, sped it up, or moved it fast forward?"
Norman's other interest in the piece is to explore the human potential of the orchestra, rather than just limit himself to using the orchestra as a field of sonic resources. Thus the orchestra members become different protagonists, interacting on an interpersonal level. This also extends to the underlying meanings of the word "play," which suggests something both fun and also something more dark, like a chain of control with the musicians being "played" by the conductor. And given the role of the percussionists, they too become more like a conductor, playing the orchestra. In all, it sounds like it will be quite the ride on the evening of November 15. Joining in on the Esprit express that night will be two other works – Tevot, written in 2007 by English composer Thomas Adès and Canadian John Rea's Zefiro torna (Zephyr Returns) from 1994.
Seismic Waves: There are several other upcoming musical events that also promise to create seismic movement in the local airwaves. In early December, Soundstreams is launching "Ear Candy," a new series designed to engage the audience with new forms of presentation in more intimate venues. The first one happens on December 7 and 8 and features an electrified version of the Christmas classic, the Messiah. "Electric Messiah" puts together electronic musicians (John Gzowski, Doug Van Nort), extended vocals (Christine Duncan) and sound poetry (Gabriel Dharmoo) along with the Electroacoustic Orchestra of York University. The evening at the Drake Hotel will be bookended by DJ sets. Before all this gets going though, Soundstreams will be collaborating with Canadian Stage to present the North American premiere of Julie, which runs from November 17 to 29. This chamber opera composed by Belgium's Philippe Boesmans is an adaptation of Strindberg's 1888 play, Miss Julie, and is an example of Strindberg's naturalism aesthetic that sought to create theatrical characters who were more realistic with multiple motivations for their behaviour. The story pits an aristocratic and desperate Julie against the ambitious social climber Jean, who inevitably become involved with each other, but not seemingly for love or mutual attraction. The score is minimalistic with the composer's aim being to distill the music so that the narrative shines through.
Tagaq and Pallett: To get us rock and rolling into the Christmas season, what surely will be an explosive event will be happening at Massey Hall on December 1 when two previous Polaris award winners - Tanya Tagaq and Owen Pallett – take the stage. Pallett is a Canadian composer and violinist whose creative output spans writing orchestral music and performing in the indie music scene using programmed loop pedals to send his sound into multiple speakers. Tagaq, who appeared in R. Murray Schafer's Apocalypsis back in June, is renowned for her extreme range of primal vocal sound that arises out of her Inuit throat singing heritage. She will appear with members of her band, percussionist Jean Martin and violinist Jesse Zubot, with a special appearance by the improvising Element Choir directed by Christine Duncan.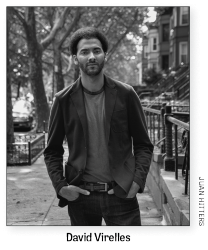 Gnosis: Shock waves will also spread on November 27 and 28 when Arraymusic and the Music Gallery team up to present the world premiere of Gnosis, a large-scale work created by former Torontonian David Virelles. Virelles sought out the Music Gallery as his venue of choice to present this work which offers a kaleidoscopic ride through the percussive rhythms of Cuban music. The evening will be an opportunity to hear the unique drums used by the Afro-Cuban secret society Abakuá, as well as master drummer Román Díaz performing with members of the Array Ensemble.
Thin Edge, Spectrum, Toy Piano: Three of Toronto's younger and blossoming presenters are hot at it this month with their opening concerts of the 2015/16 season.
Founded four years ago in 2011, the Thin Edge New Music Collective begins its season with "Light Show" on November 29, including the Toronto premiere of Music for Lamps, an installation and performance work for 12 sound and light emitting lamps. Other works by Oesterle, Murail and Bolaños Chamorro complete a program that also includes visual illuminations and silent film.
Spectrum Music, founded in 2010, opens its season on November 14 with a concert delving into the complexities of colonial exploration. The program is made up of a suite of works narrating the adventures of explorers from the 15th century that left the world forever changed. As an interesting twist, each new work is paired with a reimagined classic folk song performed by singer-songwriter Alex Lukashevsky.
Kicking off their eighth season on Novembert 21, the eclectic Toy Piano Composers presents "To Be Announced III"– a program of six world premieres by emerging composers curated from TPC's national call for new works.
Additional Concerts and Performances of contemporary music
New Music Concerts has two events this month. On November 8, an R. Murray Schafer CD benefit concert and on December 6, a program featuring two works by French composer Philippe Leroux, who currently teaches at McGill University, works by Gérard Grisey and Elliott Carter, and a newly commissioned piece by one of Leroux's former students, Scott Rubin.
group of 27 and Eric Paetkau presents Loved and Were Loved by Canadian composer John Burge, November 6, in a novel venue: the ground floor "Garage" at the Centre of Social Innovation at 720 Bathurst Street.
New Music Kingston: Works by John Estacio, Vivian Fung and Jordan Pal, November 11, in the new but already muscally thriving Isabel Bader Centre for the Performing Arts in Kingston.
Music Toronto presents a world premiere commission by Nicole Lizée, performed by the Cecilia Quartet, November 5.
Heliconian Club celebrates the music of Canadian composer Kye Marshall, including a world premiere for harp duo, November 20.
University of Toronto Faculty of Music: Works by Christos Hatzis, Dean Burry, Julie Spencer, Dinuk Wijeratne and George Kontogiorgos, December 7.
Wendalyn Bartley is a Toronto-based composer and electro-vocal sound artist. sounddreaming@gmail.com.