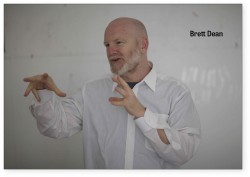 Despite chilly temperatures outside, the accumulation of new music events occurring in both Toronto and the main cities of southern Ontario, in February and early March, can be likened to a pot of water coming to a vigorously rolling boil. Bookending the dates covered by this issue are two major new music festivals – the University of Toronto's New Music Festival (January 30 to February 7) and the Toronto Symphony's New Creations Festival, opening March 5 and concluding on March 16. Since these festivals straddle the listings period, let's begin with them, for those readers ready to jump in early in February and for those who are planning well ahead for March.
U of T New Music Festival: As was previously mentioned in the December-January issue of The WholeNote, the highlight of this year's U of T New Music Festival is the opportuniuties it presents to experience the music of Canadian composer Allan Gordon Bell from Calgary, as well as one concert featuring music of his former students. A key aspect of Bell's compositional approach is the way he maps his listening experiences of the Canadian soundscape to the acoustic world of instruments, whether that be orchestra, string quartet, opera or jazz ensembles.
It also has a fine crop of workshops, master classes and guest lectures, so I suggest perusing the listings and the festival website for the full scope of what is to be experienced. (The Land's End Ensemble will also be performing a concert of works by Allan Bell and Omar Daniel on February 5 at Western University in London.)
New Creations: Jumping ahead into March, it's not too early to take a peek into the upcoming New Creations Festival. This year's featured guest is Australian composer, violist and conductor, Brett Dean, who is currently artist-in-residence with the Sydney Symphony Orchestra. Dean spent a good part of his career in Europe playing viola for 14 years in the Berlin Philharmonic, eventually turning to composition as he approached the age of 40. One of his signature works – his Viola Concerto – will be performed by the composer at the opening concert on March 5. Festivalgoers will hear two additional orchestral works composed by Dean, along with a piece by fellow Australian Anthony Pateras. Local DJ legend Skratch Bastid, who appeared last May at the 21C festival, will be performing, along with the Afiara String Quartet in a commissioned work by Kevin Lau; Bastid has also been commissioned to create a Festival Remix for the final concert on March 12. The festival will also offer a world premiere collaboration between composer Paul Frehner and filmmaker Peter Mettler, a composition by Australian James Ledger that pays tribute to Anton Webern and John Lennon, and a piece by Jonny Greenwood of the iconic English rock group, Radiohead. A more in-depth look at some of these artists and concerts will appear in the March issue.
Pick of the Crop: February offers a broad scope for aficionados of new music no matter what your stylistic preferences may be.
These early weeks of 2016 have seen the passing of several iconic creative people from various artistic fields, among them French composer and conductor Pierre Boulez, whose artistic ideas changed the course of 20th century music. Boulez's legacy will be celebrated in a New Music Concerts program on February 15.
At the other end of the new music spectrum, the Art of Time Ensemble offer a concert on February 19 and 20 that focuses on the music of Frank Zappa, a musician whose work ranged from rock to orchestral to musique concrète.
Somewhere in between, stylistically, Soundstreams has chosen to highlight music for instruments of the squeezebox family for their February 10 concert. This includes the accordion, the Argentinian bandoneón and the Korean saenghwang, each performed by virtuosic performers, such as Toronto's own Joe Macerollo and Héctor del Curto from Argentina, playing compositions by several Canadian composers. R. Murray Schafer's work, La Testa d'Adriana for soprano and accordion, for one example, features the spectacle of only the head of Adriana sitting on a table as she sings in interaction with the accordionist.
Going Home Star: The Royal Winnipeg Ballet along with the Winnipeg Symphony Orchestra is making a visit to the Sony Centre on February 5 and 6 to perform a new work entitled Going Home Star – Truth and Reconciliation, ballet, written by Joseph Boyden based on stories that emerged during the Truth and Reconciliation Commission tour of indigenous communities.
Contradictory as it may seem to use the European art forms of ballet and orchestra to tell these stories, the creative team has worked to bring aspects of indigenous culture into the overall mix in order to push the boundaries of the form. With a score composed by Christos Hatzis, the music includes the powerhouse vocals of Tanya Tagaq as well as the Northern Cree Singers. Tagaq's experimentalist approach to traditional Inuit throat singing combines the influences of electronica and industrial music to create an unforgettable experience. (Looking ahead to May, Tagaq will be one of the featured artists of the upcoming 21C festival – but more on that in a couple of issues' time.)
Roundup: The Music Gallery presents their second Emergents concert of the season on February 5 with saxophone improvisations by Linsey Wellman and a song cycle by composer Lisa Conway, based on myths from Ovid's Metamorphoses. The literary theme continues the next evening on February 6 with Spectrum Music's concert featuring works by members of their composer collective based on modern literary gems, including one work by Brad Cheesman inspired by the novel Infinite Jest, written by the acclaimed American author David Foster Wallace. On February 12, the Thin Edge New Music Collective performs a series of premieres by both Canadian and international composers at the Array Space. And on March 6, they will be performing in a pop-up afternoon concert there. Now in their fifth year, Thin Edge is currently in the midst of their ensemble-in-residence stint at Arraymusic, which will continue into next season as well.
The Array Space is flourishing as a home for improvisers, with several opportunities in February for fans of this scene to check it out, including Audiopollination on February 13, coexisDance on February 20, and various Toronto improvisers appearing on February 16, 19 and 28. In this vein, I want to also mention two Improv Soirées at York University on February 11 and March 3.
Mixed repertoire: A sure sign of the flourishing new music scene is the increasing appearance of new music within concerts of more standard classical repertoire and there are several examples of this in February. The group of 27 chamber orchestra performs the world premiere of Paul Frehner's bassoon concerto, Apollo X on February 5. The Junction Trio will perform new works by Ron Korb on February 21 and by Stephanie Martin on March 6. Music Toronto performs a work by Schafer on February 4 and music by Oskar Morawetz can be heard performed by Adam Sherkin on March 3.
And then there is the Off Centre Music Salon, an organization with a tradition of providing opportunities for different musical traditions to dialogue and engage. Their concert on February 25 at the Music Gallery, inspired by the friendship between Vladimir Horowitz and Art Tatum, will pit jazz and classical pianists against each other, as well as singers from the improv, indie-folk and classical traditions.
To close things off, there is new music happening in concerts in various southern Ontario cities throughout the period, many of which also combine the new with the traditional. On February 6, the Hamilton Philharmonic Orchestra performs A Thousand Natural Shocks by Kelly-Marie Murphy. This concert also marks the debut of the HPO's conductor and music director, Gemma New. The Isabel Bader Centre for the Performing Arts in Kingston presents Scottish composer James MacMillan's piece Seven Last Words of Christ as well as Schafer's The Fall into Light on March 4. The electroacoustic music of Adam Tindale will be featured at the Kingston Community Strings concert on February 19. The Peterborough Symphony Orchestra will perform the violin concerto Erika's Violin written by Elizabeth Raum and performed by her daughter Erika on February 6.
In the Kitchener/Waterloo/Guelph area there are several concerts. As part of their Mix Series, NUMUS presents emerging pianist Jason White on February 21 performing Rzewski's De Profundis as well as a world premiere by Colin Labadie. Two members of the junctQín Keyboard Collective will perform works by Canadian composers Emily Doolittle and Martin Lachance on February 24 as part of the K-W Chamber Music Series.
And finally, if you are a fan of the theremin, an early electronic music instrument, two early-month concerts on February 3 at the University of Waterloo and on February 4 at Guelph University will give you an opportunity to hear this music as performed by Eric Ross with video art by Mary Ross.
Wendalyn Bartley is a Toronto-based composer and electro-vocal sound artist. sounddreaming@gmail.com.