For those of you who visit The WholeNote website (and I hope you all do), you'll have seen Larry Lake's article that extensively profiles the "perfect musical storm" of star composers who are gracing Toronto stages over the next few months. Rather than re-visiting the myriad of concerts, lectures and other events that Larry has already showcased (which also includes a good overview of the many accompanying world premieres by our own excellent Canadian composers), I thought I'd dig deeper to discover those February concerts that will feature an up-and-coming generation of Canadian music creators.
On February 9 and 10, the Talisker Players continue their annual vocal chamber-music series with a concert titled "To the Sea in Ships." As you can imagine, this is an evening of nautically inspired works exploring high seas adventures from across the ages and around the world. Amongst works by Britain's John Ireland and Arthur Bliss, America's Lee Hoiby and our own Sir Ernest MacMillan is a newly commissioned work by young Toronto composer Juliet Hess.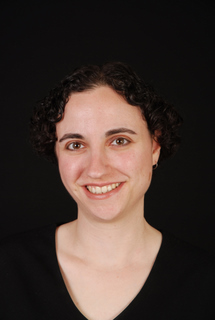 Hess is a University of Toronto graduate who focused her studies on composition, music education, choral music, voice, and world music. While she worked in elementary music education for the TDSB, her compositional career also started to take off. It's this marriage of educational and vocal backgrounds that has resulted in a number of works for children's chorus, published by Boosey & Hawkes. However, her preference is for vocal chamber music, which made her a perfect match for the Taliskers. Hess is currently pursuing doctoral studies in world music education at OISE, while maintaining a foot in the music scene as a freelance composer, percussionist and choral musician.
Her latest work, The Mariner's Albatross, sets an excerpt from Coleridge's The Rime of the Ancient Mariner for tenor, oboe, clarinet, bassoon and double bass. The specific instrumentation was chosen to express the various dramatic elements of the text, in turns plaintive, melancholy, ironic and foreboding. The musical materials use chromatic undulations to depict the sea, while maintaining the consistent meter of the poetry, perpetuating the Mariner's interminable situation. The Taliskers will be joined by tenor Keith Klassen to premiere The Mariner's Albatross at Trinity St. Paul's Centre. For more information, please visit www.taliskerplayers.ca.
The Montreal-based Quasar saxophone quartet will land at the Music Gallery on February 13 as part of their 15th anniversary cross-Canada tour. The programme features newly commissioned pieces from a generational and aesthetic range of Canadian composers, specifically chosen to open a window onto the diversity and richness of our nation's musical culture. The works written by Daniel Peter Biro (Victoria), Michael Matthew (Winnipeg) and Piotr Grella-Mozejko (Edmonton) are joined by two previously commissioned pieces, from the young Quebec composer Simon Martin and pioneer Gilles Tremblay, who is receiving a major celebration of his work in Quebec this season.
Despite Tremblay's large presence, the Montréal-based Martin still manages to draw good attention to himself. At age 28 he's already won three SOCAN Foundation prizes, was a 2008 finalist in the much coveted Jules Léger Award competition for new chamber music, has been broadcast on CBC, and was selected to participate in the National Arts Centre's Young Composers' Programme. As well, he's been commissioned and selected by the Ensemble contemporain de Montréal to participate in the Génération 2010 Canadian tour.
His work for Quasar, titled Projections Libérantes, pays tribute to the famous Quebec modern painter Paul-Émile Borduas. It is inspired specifically by the 1949 text "Projections libérantes," and the painting "Composition 69," which was found on the artist's easel upon his death in 1960. In his own work, Martin uses multiphonics – an extended wind technique that produces fractured and split sounds – almost exclusively. Martin treats these multiphonics like blocks that can be superimposed and juxtaposed, mirroring Borduas' thick, black and white impastos.
The Quasar quartet will precede their concert with an open chamber music workshop on the afternoon of February 11, also at the Music Gallery. For more details about the Quasar quartet, visit www.quasar.com. To learn more about the composer, visit the Canadian Music Centre at www.musiccentre.ca. For concert and workshop details, visit www.musicgallery.org or call 416-204-1080.
Kevin Lau is another quickly emerging Toronto composer who's experiencing a growing demand for his music by local ensembles. Since completing his first full composition in 1999, he's had music commissioned and performed by the Esprit Orchestra, the Cecilia String Quartet and the Toronto Symphony Youth Orchestra – among many other eminent ensembles such as Eighth Blackbird, the Ensemble Contemporain de Montréal and the St. Lawrence String Quartet.
This month, he unveils two new creations. On February 13, the Mississauga Symphony premieres Lau's Voyage to the East at the Living Arts Centre on a programme of Far-East inspired music for film and concert stage. The concert includes Colin McPhee's popular Tabuh Tabuhan, Chan Ka Nin's Flower Drum Song and excerpts from Tan Dun's music for the film Crouching Tiger, Hidden Dragon. Then, on February 18 and 19, Lau will get to hear his latest creation, a concerto for taiko drums and strings, which will be premiered by Via Salzburg and the Onnanoko Drumming Ensemble at the Glenn Gould Studio. The combination of warm string sounds and insistent taiko rhythms should provide for interesting contrasts. For more concert details, visit www5.mississauga.ca/symphony and www.viasalzburg.com. To learn more about the composer and hear samples of his past work, visit the CMC website or www.kevinlaumusic.com.
On February 27 the maverick Toca Loca ensemble belatedly releases its debut album, P*P at the Music Gallery. The disc, which has been both picked and panned by critics from all over, features music by some of  Canada's most interesting composers: think Aaron Gervais, Geof Holbrook, Veronika Krausas, Nicole Lizée, Juliet Palmer, Erik Ross, Andrew Staniland and Robert Stevenson. It seems that Toca Loca hardly ever plays Toronto these days, and having already released P*P in Berlin and Vancouver, I'm sure they'll be pleased to finally introduce the disc to their hometown audience. On the programme are works by American early-career composer Matthew Burtner – whose music has been described as horrific, beautiful, eerily, effective and impressive – the extremely popular Australian Matthew Hinson, and the virtuosic but often humorous Canadian André Ristic. For more details visit www.musicgallery.org.
But, of course, this isn't all that's on offer. Don't miss New Music Concerts' ringing-in of the Chinese New Year/Valentine's Day on February 14 with world premiere works by composer couple Alice Ho and Chan Ka Nin, or Continuum's much-anticipated James Rolfe retrospective, "The Thread," on February 28 at the Royal Conservatory. Check in with all that's new in the concert listings and at www.thewholenote.com.
Jason van Eyck is the Ontario Regional Director of the Canadian Music Centre. He can be contacted at: newmusic@thewholenote.com.