We are fortunate in Southern Ontario to have access to a large number of live-music venues. In the listings below, you will find over 30 clubs and restaurants that regularly present jazz and creative music, including Grossman's Tavern, which celebrated its 70th birthday in September; The Rex, which has been in operation for over 40 years; and Burdock, which, having opened in April of 2015, is a mere three-years old. Mixed in among many exciting one-off events in these listings are a number of recurring gigs, most commonly once a week or once a month. These residencies form a vital part of the Toronto gig ecosystem, playing an important role for musicians, venues, and audience members alike.
To begin, a working definition: to qualify as a recurring gig for the purposes of this article, a gig must happen at regular intervals and feature the same artist(s); a one-off, two-or three-night run at a club does not qualify. A residency is also functionally different than a series, in which a presenter (not necessarily the venue itself) books artists who may be representative of a certain genre or theme. A residency, as the name implies, is about the creation of a kind of home base for musicians, a (hopefully) comfortable space in which they build a show and grow over time. As guitarist and York University instructor Robb Cappelletto puts it, a residency provides an opportunity "to try out new music, new players, new gear, [and] new approaches in a real-world setting." Cappelletto performs regularly at Poetry Jazz Café with his trio, as well as at 416 Snack Bar with the group re.verse (with bassist Damian Matthew and drummer Chino De Villa).
There are a number of different residencies that take place in Toronto on a regular basis. In addition to a full calendar of (typically) standalone shows that take place in the late slots throughout the week,
The Rex has a number of different residencies every month. If you visit on a Friday at 4pm, you'll hear the Hogtown Syncopators; on Saturday at noon, the Sinners Choir; on Sunday at noon, the Excelsior Dixieland Jazz Band; on Mondays at 6:30, U of T Jazz Ensembles (at least throughout the school year); and, on the last Monday of every month, the John MacLeod Rex Hotel Orchestra, which features many of Toronto's more established musicians. The Rex also features month-long weekly residencies in early evening slots; often dubbed "Rexidencies" on social media promotional material, these short-term weeklies are unique in the Toronto club scene. In November, watch out for the Brodie West Quintet on Tuesdays, JV's Boogaloo Squad on Wednesdays, Kevin Quain on Thursdays, and the James Brown Trio on Fridays.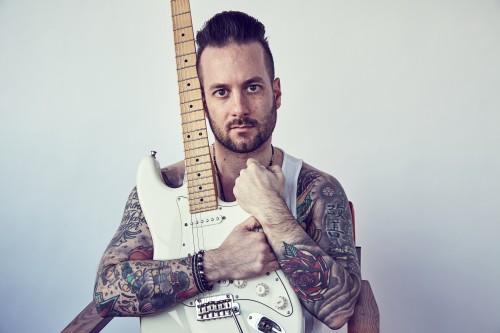 Beyond The Rex, many other local venues support residencies. At The Tranzac, the JUNO-nominated band Peripheral Vision (Don Scott, guitar, Michael Herring, bass, Trevor Hogg, saxophone, Nick Fraser, drums) hosts the first Tuesday of every month at 10pm. As Peripheral Vision typically books a band to play an opening set, this residency is also something of a series, as there is a curatorial component beyond the musical work that the band undertakes. Bassist Michael Herring plays regularly on Wednesdays with a guitar trio at the tequila bar Reposado, which also features its house band – the Reposadists – on Thursdays and Fridays. At Poetry Jazz Café, in Kensington Market, artists such as the guitarist Luan Phung, vocalist Joanna Majoko, vocalist/pianist Chelsey Bennett, guitarist Robb Cappelletto and singer/guitarist Dan McKinnon play monthly gigs. The structure provided by regular performances can give musicians the opportunity to focus on growth and development in a manner that isn't always accessible in one-off gigs. Having a residency at Poetry, says McKinnon, "was pivotal to my development as a musician, bandleader and artist. Since that first gig over three years ago, my group won the 2017 Toronto Blues Society Talent Search, the Amy Louie Grossman's Music Scholarship, and recently put out a well-received album this spring. None of this would have been possible if not for the residency I had at Poetry."
The issues: There are many positive aspects to Toronto's many fine residencies, but they are not without their issues. The first, and most obvious, is financial: for most of the aforementioned gigs, there is no financial guarantee. Musicians are typically compensated by passing the hat, through a percentage of bar sales, and occasionally through a percentage of a cover charge. This is not to say that it isn't possible to make a fair fee playing in a residency – it can sometimes be the case, on a good night, that a group earns more than they may have if they were playing for an average preset guarantee – but it is certainly not always the case. There can also be other, unforeseen musical consequences of playing the same music with the same people in the same venue over an extended period of time. Nick Teehan, who held residencies at The Cameron House and The Rex for a number of years, makes the point that while playing consistently "really cemented the sound of [his] band," providing "a regular audience who knew what to expect," it also, unexpectedly, made the recording process harder. It "took a lot of effort to re-configure the songs" for the studio, Teehan says, as "some of the energy we felt was propelling our shows didn't sound so great in a studio setting."
Even with these issues, however, residencies are an important part of any healthy live-music scene, and, for most of the musicians who spoke to me about this column, participating in a residency is an overwhelmingly valuable, positive experience that fosters the growth both of individual musicianship and of the community at large. So, this month: check out a residency! As an audience member, it may become your regular gig, too.
MAINLY CLUBS, MOSTLY JAZZ QUICK PICKS
NOV 1, 9:30PM: Saxophonist Jeff LaRochelle celebrates the release of his new album Lenses Extend at Burdock; with opening set from singer/guitarist Sabine Ndalamba.
NOV 6, 10PM: JUNO-nominated modern jazz quartet Peripheral Vision plays at The Tranzac in the November installment of their monthly residency.
NOV 7 AND 8, 9:30PM: Leading alto saxophonist Dave Binney returns to The Rex for two evenings with his new quartet.
NOV 30, 9PM: Guitarist Robb Cappelletto brings his electric trio to Poetry Jazz Café as part of his monthly residency.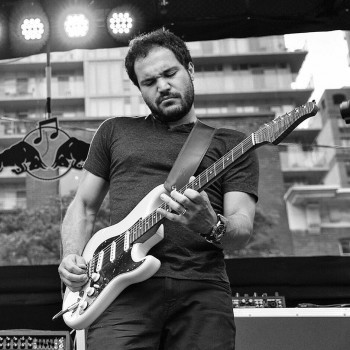 Colin Story is a jazz guitarist, writer and teacher based in Toronto. He can be reached at www.colinstory.com, on Instagram and on Twitter.