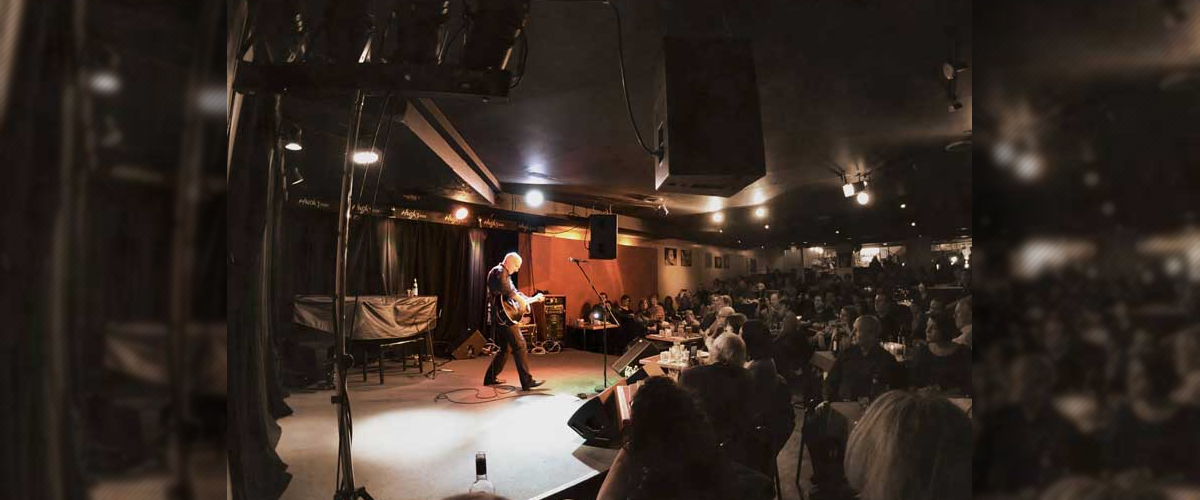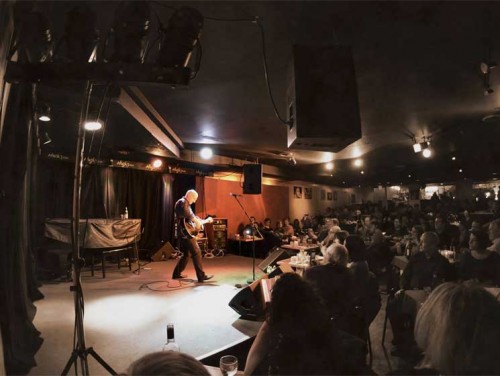 It's a time of year when a distinct trend emerges insofar as traditional concert venues are concerned. A bunch of the year-round busy ones tend to go dormant. And places one might never have thought of as concert venues become the sky-lit backdrop for all kinds of music that more usually remain indoors.
A parallel syndrome manifests itself on the club scene – the mainstay, bastion venues (the "real listening rooms," as we like to call them), concede defeat to the beach, the cottage and the patio. "You can't fight patio syndrome. We'll be back in the fall when you're ready to get serious again."
On the other side of the coin, dozens if not hundreds of other clubs, bars and restaurants, all over the map, get drawn into the ever-growing summer scene and buy into the music venue idea, for a brief and glorious explosion of musical activity. After which the potted plant gets put back on the piano, where it belongs, and the extra table or two gets put back in place where the temporary stage inconveniently was.
Festivals have a lot to do with this explosion of activity, of course: within Toronto, TD Jazz, Kensington Jazz Festival and the granddaddy of them all, the Beaches Jazz Festival, turn whole districts into summer postcard illusions of Basin Street. Music festivals all over (Westben, Montreal Baroque, TD Niagara Jazz and Music at Port Milford jump to mind) forge intricate partnerships with networks of eateries and imbiberies (to coin a phrase) that more usually primarily cater to other-than-musical appetites. It's a win-win. Festivals get to add new audiences, and sometimes a broader range of music, to their usual fare. Eateries get to add music to the menu.
All of this is of course a huge generalization. Certain mainstay venues, like some of the regulars in these listings, are largely immune to seasonal vicissitude. But it's useful background information to the interesting announcement that Toronto venue Hugh's Room Live has decided this year to ramp up its programming rather than go quiet through the dog days of the summer. The Hugh's Room battle to keep its doors open got a lot of press some 18 months back; relaunched cooperatively under the name Hugh's Room Live, it has now successfully negotiated a full comeback year (including a complete makeover of its previously ponderous and predictable dinner menu in favour of an agile, sharing-friendly, tapas-style approach).
Derek Andrews (who among many other things in his curatorial career programmed memorable public stage lineups at David Pecaut Square for Luminato) is the programming lead for Hugh's Room Live. For this particular venture, billed Summer Nights Festival, he has to date lined up close to 50 shows between June 15, when it kicks off with a Stevie Wonder Tribute show, and August 23 (We Banjo 3 from Ireland) when it officially ends.
In between, Andrews' (and Hugh's Room's) creative eclecticism will be on full display: check out the recurring "Solo Piano Double" series (which brings together unlikely pairings like Robi Botos and Suba Sankaran, for example) to see what I mean. Look at a Hugh's/Andrews' lineup and no matter what your musical tastes are, you will likely not know half the names on the list. Chances are once you've heard them, you won't forget them either.
Talking about when Summer Nights officially ends is a bit like talking about when summer itself "officially" ends, because the whole point of the venture is to emphasis that places like Hugh's are neither fair-weather friends nor just a shelter from the storm. They are part of the necessary musical fabric. Live. Local. Musically intentional.
As for the fair-weather venue phenomenon mentioned at the outset of this story – there's maybe a bright side there too. How would it be if each year even a few more of the venues that come on board for music during summer festival times decided to stay the course for the rest of the year? And, as important, what would the neighbours think?
Food for thought.
Hugh's Room Live's Summer Nights Festival runs from June 15 to August 25, 2018.
David Perlman can be reached at publisher@thewholenote.com.