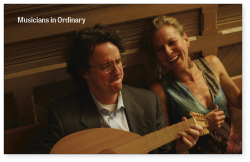 There's an anecdote from a book I read once that's been bothering me for a while. In the memoir Kitchen Confidential the American celebrity chef Anthony Bourdain describes the following altercation he had with one of his Italian chefs at a restaurant he owned:
"Gianni had taken one look at my chef de cuisine, shaken his head and warned, 'Watch out for dees guy. He'll stobb you inna back,' making a stabbing gesture as he said it.
"What? What's his problem? He's Sicilian?' I asked jokingly, knowing Gianni's preference for all things Northern.
'Worse,' said Gianni. 'He's from Naples.'"
Bourdain never explained what the problem with being Neapolitan was at any point in the rest of the book (maybe he never got around to asking Gianni), and frankly, I've never tried to ask anyone whether they were from Naples, Italy, or anywhere else. Was Bourdain's chef a racist? Are Neapolitans intrinsically untrustworthy? And (most importantly) why would they be intrinsically untrustworthy to other Italians?
Maybe the chef's mistrust had to do with the fact that Naples had a history that pitted it against the rest of the Italian kingdoms for most of the last millennium: the Kingdom of Naples, comprising the city of Naples and roughly the southern half of the Italian boot, was ruled by the (French) King of Anjou from mid-13th to mid-14th century, the (Spanish) Aragonese from then to the early 16th century, the Spanish and Habsburg Empires for the next 200 years, and became a Napoleonic possession from then until 1815. That wasn't a lot of time for Southern Italy to develop an independent, let alone pan-Italian identity, so maybe other Italians (or at least that particular Italian) are referencing the fact that, politically, Naples was in fact a French, Spanish, or Austrian province more than it was ever an Italian one.
As a cultural centre, though, Naples in its prime was a fascinating place. Ethnically Italian with a Spanish influence, its position smack in the middle of the Meditarranean made it a natural port of call between the rest of the European continent and the Middle East. Naples is also largely responsible for giving us a major institution of both culture and of classical music – the modern conservatory. The Spanish regime in Naples was one of the first governments to found conservatories, which it did in Naples – initially church-run institutions to shelter and educate orphans, they later became the music schools we know today. In 17th-century Naples, with the new form of opera quickly becoming popular and a sudden high demand for trained singers and musicians throughout Italy, conservatories found themselves part of a feeder system for professional musicians and singers, as they were both amply funded and made music education a significant part of a child's education.
Vesuvius: This month, The Toronto Consort pays tribute to the music and culture of this Renaissance cosmopolis in their opening concert of the season, "The Soul of Naples." The Consort will be performing this month at Jeanne Lamon Hall at Trinity-St-Paul's Centre at 8pm on November 13 and 14. I've been looking forward to this concert for some time. The Consort is teaming up with the Vesuvius Ensemble, which is the only folk group I've ever encountered that specializes specifially in Renaissance Neapolitan folk music. The group has the good fortune to be led by a top-rate tenor, Francesco Pellegrino, who will be directing both Vesuvius and the Consort this time around. And if you're a guitar fan, this is definitely the concert for you – this show features a menagerie of plucked-string instruments, including baroque guitar, theorbo and lute, as well as the far more obscure chitarra battente and colascione. The Consort has a few concerts for 2015/16 that look very interesting, and this is one of them. The group has a unique talent for taking an audience back to a particular time and place in history. I can't wait for opening night.
The Canadian Opera Company is a Toronto institution that dabbles in early music only occasionally, but it will be well worth checking out their upcoming program this month if you're a fan of either Monteverdi or new music. Pyramus and Thisbe is a new opera by Canadian composer Barbara Monk Feldman and will be headlining the evening, but the two opening acts are overlooked gems of the Baroque repertoire and rank as some of the Venetian composer's most accomplished miniatures. Il combattimento di Tancredi e Clorinda and Lamento d'Arianna are both exciting and powerful (though brief) works that take the listener back and forth from vivid depictions of warfare to intense sadness, often in the space of just a few bars. They're great examples of the revolution in music that happened at the beginning of the 17th century when Monteverdi declared that poetry and text was more important than any musical idea could be. And more importantly, they're fun to listen to. Check them out on November 5 and 7 at the Four Seasons.
The Oratory: Sometimes less is more. If a folk/medieval supergroup and a pair of Monteverdi mini-operas with a full continuo band aren't enough to get you to a concert this month, there are a couple of choral concerts that promise to be very enjoyable indeed. The Oratory at Holy Family Church (1372 King Street West) is presenting two concerts based around the Renaissance choral repertoire. The first, featuring a five-voice men's chorus singing just one to a part, is a requiem mass for the feast of All Souls. The oratory has some fairly pious music lined up for the occasion – they'll be performing works by that great papal hero of Renaissance polyphony, Giovanni Pierluigi da Palestrina, as well as the Spanish composer Cristobal de Morales on November 2 at 8pm. If you miss the occasion (or don't want to sit through a whole mass) consider going instead to their November 18 concert at 7:30, which will feature Roland de Lassus' Requiem for 5 Voices and his Music from the Office of the Dead as well as music by Tomas Luis de Victoria and J.S. Bach. Hardly cheerful music, to be sure, but a chance to hear Renaissance sacred music done with all soloists as opposed to a massive chorus is a rare and enjoyable experience.
Rossi in Ordinary: The 16th-century Italian composer Salamone Rossi has the unique legacy, for musicians and scholars, of having written sacred music for the synagogue which survives and is still performed today. It's unfortunate that there aren't more extant examples of Jewish sacred music that modern audiences can listen to – Catholics being the main recipients of a half millennium of high-level patronage to the exclusion of nearly everyone else – but this month, the Musicians in Ordinary are performing Rossi's sacred music as well as some of his sonatas for two violins. Violinists Chris Verrette and Patricia Ahearn will join the ensemble on November 27 at 8 pm at Father Madden Hall in the Carr building at the University of Toronto to explore the work of a fine composer in the Renaissance mould who has been regrettably overlooked by history.
David Podgorski is a Toronto-based harpsichordist, music teacher and a founding member of Rezonance. He can be contacted at earlymusic@thewholenote.com.