Even before the construction dust had settled in its galleries, the shiny new granite-clad Aga Khan Museum had, in quick order, been touted in many media reports and by our Prime Minister as a key addition to Toronto's multi/inter/trans-cultural topography. Yes, it has elegant Fumihiko Maki-designed architecture and a world-class collection dedicated to the arts of Muslim civilizations, but it also promises to be a significant music programmer and destination for citizens and tourists alike.
The museum has only been open since September 18 but live music has already animated the impressive spaces within its walls. The AKM's programming focusses on Islamic diversity, encompassing and celebrating a vast range of cultural geographies energizing the GTA. In its opening flourish of concerts the museum's programming also shows itself to be admirably ecumenical, auguring well for the myriad ways cultures interact musically here.
October 3 at Koerner Hall the AKM marks one of its first co-presentations with The Royal Conservatory of Music – also part of the Small World Music Festival – an evening featuring Indian-Canadian singer Kiran Ahluwalia (her cover story was featured in the September 2014 issue of The WholeNote) and Rizwan-Muazzam Qawwali. The latter is a ten-member Pakistani group, a leading representative of the art of qawwali, Sufi devotional songs accompanied by tabla and harmonium. While the two groups are playing two separate sets in the concert, they will collaborate on one song. This column will undoubtedly revisit the AKM museum's programs in the future.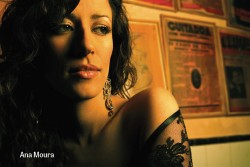 The Small World Music Festival: Last issue I focused tightly on one late September concert within the Small World Music Festival, which runs until October 5. The series sets out, in its words, to "capture the world in a ten-day festival." Here are a few others I'd like to highlight.
October 1 the spotlight falls on the music of North and South India; usually presented individually, they are here combined on the Flato Markham Theatre stage. Zakir Hussain, among the world's preeminent tabla virtuosi, represents the Northern tradition. He joins veena maestra Jyanthi Kumaresh and violin maestro Kumaresh Rajagopalan, both representing the Southern, or Carnatic, music lineage. Rajagopalan is among India's leading Carnatic violinists (a standard-issue fiddle but played in an inverted position, sitting on the floor), while Kumaresh performs on the veena, a plucked string instrument with ancient Indian roots. The two traditions have multiple points of divergence in music theory, as well as performance. Therefore it's always exciting to witness top musicians from each camp issuing musical challenges, because the two parties must inevitably negotiate common ground in terms of pitch, drone tones, tempi and musical repertoire. They must also agree on phrases ending on sum (sam), the downbeat and point of resolution in both rhythm and melody.
October 5 "Cover Me Globally" occupies the intimate Small World Music Centre. The musicians on this particular evening are Drew Gonsalves, the singer-songwriter of Kobo Town; Aviva Chernick, the lead singer of Jaffa Road; Donne Roberts, a member of the African Guitar Summit; and Lisa Patterson, singer-songwriter with ROAM. Each of these Canadian artists embodies musical influences which extend in four different global directions. "Cover Me Globally" sets out to explore what happens when songs cross genre, culture and language. We'll find out what happens when the "Canadian cultural diaspora … connects through its songwriters."
Other Picks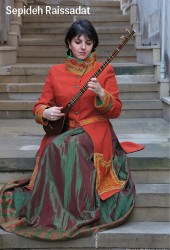 NEXUS in the World: October 27 the venerable percussion ensemble NEXUS takes the Walter Hall, University of Toronto stage in a program that also features the Persian vocalist Sepideh Raissadat. NEXUS has from its beginnings incorporated elements of global musics in its diverse concerts and this show is no exception. Founding group member Russell Hartenberger's percussion ensemble composition, The Invisible Proverb (2002), for example, exhibits substantial African references. Persian composer and setar player Reza Ghassemi's Persian Songs, arranged by Hartenberger, is sung by Music Faculty doctoral candidate Raissadat, the first female soloist to perform publically in Iran since the 1979 revolution. It is another example of the cultural dialogue encouraged throughout the group's career. In this case it's between Persian and North American musical cultures. Twentieth-century modernist and postmodernist classics also have a central place in the core NEXUS repertoire. In this concert they also re-visit Steve Reich's 1973 luminous minimalist opus Music for Mallet Instruments, Voices & Organ, itself profoundly influenced by the composer's study of West African ensemble music.
Fado in the City: November 5, presented by The Royal Conservatory in association with Small World Music, singer Ana Moura headlines at Koerner Hall. At the breaking wave of the fado music renaissance, re-interpreting this soul music of Portugal for a new generation of international audiences, Moura typically sings her heartbreaking songs accompanied by a trio of a Portuguese guitar plus two classical guitars. "Even among the new breed of fado singers, which has dared to deviate from a rigid tradition, Ms. Moura is a distinctly worldly superstar," wrote The New York Times. I couldn't have said it better.
Polaris Music Prize Trailer: As seasoned concertgoers well know, not many formal music performances last much longer than the usual 90 minutes. That odd hybrid, the music award show, made even more tedious for general music buffs due to long pauses between performances for set changes, TV, and other media breaks, is an exception. Ever the eager reporter for The WholeNote, however, I managed to convince our stern publisher that I should obtain media accreditation for the Polaris Music Prize gala. It was the first time our august magazine was represented at the Polaris.
My story? I was following up on my review of the avant-garde Inuk vocalist Tanya Tagaq's June 10, 2014 concert at Luminato published on The WholeNote blog. She has performed, toured and recorded with Björk, the Kronos Quartet and the Winnipeg Symphony, but it was her astounding CD Animism that had been short-listed for the Polaris best Canadian album of the year, a surprise to some in the mainstream music industry. Suited up and media pass in hand, I was set to take it all in at The Carlu on the night of September 22. Little did I know how sleep-deprived I was going to be the next day.
Many of you undoubtedly know how the endgame of this grand Cinderella music story unfolded, since it was splashed over the national media the next day. On the other hand much of its musical colour and significance for Canadian music hasn't filtered through to the media – yet. Fortunately for you, and especially for those who have never heard of the Polaris, your hard-working reporter has the play-by-play, the inside scoop. For a backstage pass to Tanya Tagaq's jaw-dropping ten-minute performance with her musicians backed up by Element, the Toronto improvising choir of 40 conducted by Christine Duncan, along with her political and provocative comments, I will be covering the story in detail on our blog at thewholenote.com.
Andrew Timar is a Toronto musician and music writer. He can be contacted at worldmusic@thewholenote.com.