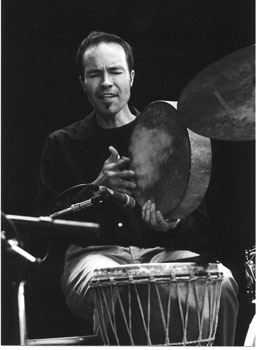 Since 1997, Alan Davis, curator of Small World Music, has been introducing Toronto audiences to some of the finest non-Western musicians from around the world. We missed acknowledging Small World's tenth anniversary season, but there's no time like the present to have a chat with Alan about what's been, and what's coming up.
How did Small World Music come into being?
Small World grew out of my love of forms of music from outside the culture I grew up with. Rock and jazz had always been my 'world' and remain very important to me, but somewhere around the early 80's my ears were opened, largely by some very influential 'mainstream' artists - Peter Gabriel and Brian Eno. Without a doubt, Gabriel's creation of WOMAD, the festival which still takes place in various locations around the globe each year, was a sea change in music for many people. The festival's presence in Toronto for several years at Harbourfront was a huge revelation to me and many others, who discovered a world of sounds that, while sung in languages we didn't understand, touched a spiritual place that resonated deeply.