Would you like to experience "Total Vocal Pleasure" the likes of which you have never dreamed possible? You don't have to be able to sing "O Mio Babbino Caro" or "Nessun Dorma." You don't have to join a classical ensemble and participate in the execution of intricate motets, cantatas or oratorios. You don't need to know how to tune jazz vocal harmonies like diminished ninths and sharp elevenths.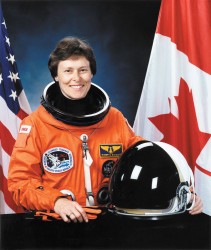 Total Vocal Pleasure may be achieved very simply, and anyone can do it. The secret: imitate Tom Waits singing "Feed the Birds" from Mary Poppins. Careful, though — this pastime is addictive, and after a few tries in the shower or the car, you will find yourself alarming people in checkout lines and buses, as you growl and croon about little birds and tuppence and saints and apostles looking down.
Why do singers move us so much? What is it about the voice that makes us respond? Why are the airwaves not filled with glamorous oboe or viola players? Well, aside from the fact that glamorous oboe and viola players do not actually exist, the voice is like no other instrument in its ability to inspire loyalty or antipathy, horror or love.
The phrase "the grain of the voice" gives us this month's theme. It is the title of an essay by Roland Barthes, a French critic and theorist influential in academic circles and pretty much avoided everywhere else. "Grain" refers very generally to vocal timbre, but Barthes' essay is a complex investigation into the subtle signals and hidden meanings that vocal timbre can convey.
Barthes' ideas have been used in studies of popular music to explore the appeal of voices that are not stereotypically "beautiful," when beautiful is understood to mean smooth and even — Tom Waits, Bob Dylan, Maria Callas, Shane MacGowan, Billie Holiday and Diamanda Galas, to name a few. These are voices with edges, rough spots, potholes and speedbumps.
In a non-operatic choral context, these types of voices are almost useless — there is no way to make them blend as choral voices must, though an entire choir of singers who sound like Bob Dylan has a certain appeal. Still, many choirs experiment with vocal timbres and techniques that lie outside a traditional Western classical music aesthetic, and, eschewing traditional or popular programming choices, commission and program unexpected and unusual repertoire.
The Aradia Ensemble's May 3 concert, "The Grain of the Voice," (a free COC noonhour Vocal Series concert) combines motets by Monteverdi and Gesualdo (the latter responsible for some of the most macabre Italian renaissance vocal works ever written) with guest choir Darbazi, a Toronto vocal ensemble specializing in music from the Eastern European Caucasus region of Georgia. Traditional Georgian music has a tuning system and timbral aesthetic utterly at odds with what most people understand to be a standard choral sound. Aradia's conductor, Kevin Mallon, has composed a new work that will blend these ensembles together, uniting these apparently irreconcilable musical elements. Aradia presents a full-length version of the same concert May 5 at Glenn Gould Studio.
Two upcoming music festivals also explore varied vocal techniques. Contemporary music organization NUMUS is based out of Waterloo, and is pretty consistently ignored by Toronto music critics. This is a shame, because its programming is easily the match of any Toronto new music organization. NUMUS presents the Element Choir on May 5, with "new works for improvisational choir". This alone ought to draw an intrigued audience, because improvisation, rare in classical circles, is almost unheard of in a choral context. Read more about NUMUS at www.numus.on.ca.
NUMUS is in part the creation of composer Glen Buhr, whose works bring an agreeable touch of humour to a contemporary music scene that is often whimsy-challenged. In a more sombre mood, however, is his Ritchot Mass, which was dedicated to Canadians who lost their homes in the 1997 flood of the Red River Valley in Manitoba. Hamilton's John Laing Singers will perform this work, and others in "Dreams and Dances" on April 28.
The other vocal festival that lovers of vocal music really should not miss this month is SING! The Toronto Vocal Arts Festival at Harbourfront Centre from Friday April 13 to Sunday April 15.
This festival, curated with Harbourfront's customarily polyvalent approach to programming, is a kind of snapshot of the diversity of vocal styles available to singers. The weekend will combine performances with workshops and masterclasses, the majority of which will be free of charge. The Canadian choirs participating are Elmer Iseler Singers, Lachan Jewish Chamber, Choir, the Allegria Choir, Darbazi and Cantores Celestes; jazz and pop vocal ensembles Countermeasure and the Nylons will be there as well. Guest groups will include the renowned Swingle Singers and the New York Voices, among others. For a schedule of the weekend's events, see www.torontovocalarts­festival.com.
Moving beyond the column's theme to other interesting concerts: although the phrase "arts and science" is commonly heard in university curricula, in reality these two areas are often stratified. British writer C.P. Snow coined the term "the two solitudes" in reference to the isolation that he saw between arts and science studies in both academia and general culture. His thesis, briefly, was that artists needed to understand more about science, if for no other reason than to understand the profound effect that science has had on culture in the past century.
Bridging the gap between these solitudes, at least for the duration of a concert program, is "Music of the Spheres: A Fusion of Music, Art and Science." This April 21 concert commemorates the 20th anniversary of Canadian astronaut Roberta Bondar's spaceflight. The concert features conductor Lydia Adams' two principal ensembles, the Amadeus Choir and the Elmer Iseler Singers. For the occasion, Adams has composed music to a text by Bondar entitled, Light in the Darkness – The Earth Sings. Another Canadian piece on the program is Jason Jestadt's And Yet it Moves, presumably a reference to the defiant (although likely mythical) quote from astronomer Galileo Galilei, after being forced to recant his assertion that the earth moved around the sun.
The inventive poetry of English clergyman George Herbert (1593–1633) has attracted many choral composers. Religious in theme and intent, Herbert's work is introspective and intense, avoiding the dual traps of unreflective piety and facile celebration that often characterize sacred lyrics. Vaughan Williams' Five Mystical Songs is one of the best known settings of Herbert's poetry. The Larkin Singers perform this work on April 21, and conductor Matthew Larkin steps into a composer's role with his own Herbert settings as well. The Larkin Singers, incidentally, is one of Toronto's newer choral ensembles worth checking out — it boasts strong singers very committed to choral work, and programs interesting music.
Late composer Srul Irving Glick wrote many works for Canadian choirs, and on April 29 the Elora Festival Singers present Visions Through Darkness, a work that they commissioned from Glick in 1988. This composer had strong connections with choral ensembles, and it is good to see that his legacy continues to be fostered. For those who like to hear more of Glick's music, a memorial concert devoted to his work will take place at Holy Blossom Temple on April 22. For information, see www.holyblossom.org.
The Pax Christi Chorale celebrates its 25th anniversary season on May 6 with a rare performance of Elgar's The Kingdom. A choir with roots in the Canadian Mennonite choral tradition, the Pax Christi Chorale is a vital part of the local vocal scene, with solid programming and a commitment to generating new choral commissions. The Kingdom, just over a hundred years old, is a wonderful example of the grand, late romantic oratorio. The last time it was performed in Canada was over 25 years ago, and this concert is a rare opportunity to hear this work performed live.
In difficult economic times, it is tremendously important to remember that music lessons are a luxury that many families cannot afford. All over Toronto, there are musicians giving their time and expertise to help another generation foster their creativity and discipline through music. Reaching Out Through Music is an organization devoted to bringing music to the community of St. Jamestown in downtown Toronto. The choir of the Church of St. Simon-the-Apostle takes part in a fundraising concert for ROTM on April 28. Find out more at www.reachingoutthroughmusic.org.
Two other benefit concerts of note: on April 6 the Cantabile Chorale of York Region performs to raise funds for social services in York Region; April 12 the Guelph Youth Singers team up with Les Jeunes Chanteurs d'Acadie to raise money for Bracelet of Hope charity, a group that provides medical care to HIV/AIDS patients in Africa.
The Tallis Choir performs "The Glory of the English Anthem" on May 5. I will write about this concert in more detail next month.
Two final notes regarding members of the Toronto choral community: choirmaster and organist Douglas Bodle has directed, coached and inspired several generations of singers in this city. He celebrates 40 years of directorship at St. Andrew's Presbyterian Church on April 27, with an archival CD launch and notable guest soloists, some of them past members of the St. Andrew's choir.
Lastly, some tragic late-breaking news: Toronto choral director, organist and singer Bruce Kirkpatrick Hill passed away suddenly and unexpectedly as this column was going to press. Bruce was a well-known and well-loved member of Toronto's choral scene, and our thoughts are with his family and friends. Read a tribute to Bruce on page 63.
Ben Stein is a Toronto tenor and theorbist. He can be contacted at choralscene@thewholenote.com. Visit his website at benjaminstein.ca.