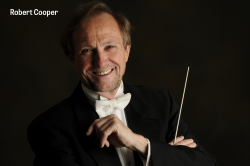 This year is the centenary of the First World War, which began in June 1914. We commemorate the 1918 armistice date of November 11, commonly known as Remembrance Day, with a mixture of hope and horror, knowing now that what was called "the war to end all wars" was merely the beginning of the bloodiest hundred years in recorded history.
WWI was the century's grimmest – and last – example of the confluence of 19th-century battle tactics with 20th-century industrial weaponry. The carnage that resulted came about in part because soldiers and their leaders alike clung to a notion of bravery under fire that lost its meaning in the metal rain and poison air that the new weapons created.
In wartime, music brings solace for the devastated, becomes a marshalling tool for further conflict, and on occasion, strengthens those voices raised in protest and in question against the imperatives of war. Phil Ochs wrote at the height of the USA's conflict in Vietnam, "It's always the old to lead us to the war/It's always the young to fall."
Several concerts commemorate the bravery and sacrifice of all who served, and lived and died, and endured during that time. For others not mentioned here, please consult the listings.
On November 8 and 9 the DaCapo Chamber Choir performs three elegiac works in a concert titled "There Will be Rest." The repertoire includes Barber's Agnus Dei (the choral setting of his famous Adagio for Strings) Elgar's Lux Aeterna, and Canadian Eleanor Daley's Requiem setting.
On November 9 That Choir also performs Eleanor Daley's Requiem, as well as works by Whitacre, Mealor, Clausen, Górecki and Runestad.
On November 11 the Orpheus Choir performs "The End of Innocence: Readings, music and images in commemoration of the centenary of the Great War." Conductor Robert Cooper states, "WWI was a turning point for Canada, transitioning from a British colony to nationhood. We want our audience to feel that emotional experience with a greater appreciation of Canada's impact in the First World War, through the medium that we so value – choral music." The concert includes texts from the Canadian archives, read by actors, to recreate the voices of soldiers and nurses serving on the front lines, and their family and friends reaching out to them from home.
Vespers: The phrase "Setting the Mass" is something of a classical composer's shorthand for the much longer "daring to claim your place amongst the pantheon of the greats by setting the same texts they did." The Latin Mass text is considered by many the greatest test of a composer's sensitivity to text and command of musical form.
A close second to the Mass text is the Vespers, the set of prayers intoned during evening services, most often within Catholic, Orthodox and Lutheran churches. These prayers draw together disparate elements of Christian worship, combining the Magnificat from the Gospel of Luke with Latin translations of psalms from the Hebrew Scriptures.
These Hebrew texts normally have appended to them a Gloria Patri – glory be to the Father, and to the Son, and to the Holy Ghost – which can make an English translation of the complete prayer jarring from a Jewish point of view. And yes, this paragraph is what is known as a kvetch.
But I digress. The Vespers texts have elicited beautiful settings by composers over the centuries – Mozart wrote two settings that I prefer to all his masses. But the setting that has emerged as a masterwork comparable to the canon of mass settings of the common practice era is Monteverdi's Vespro della Beata Vergine 1610.
Because there is little information about the 1610 Vespers, as it is commonly known, we have no idea how, or even if, the work was ever performed. Its offbeat structure and orchestration has led to speculation that the piece was a kind of compositional resume, used to show ecclesiastical patrons what kind of work Monteverdi was capable of executing. In any case, it is a stunning group of compositions, and a chance to hear it live is not to be missed.
On November 25 Soundstreams will pair Monteverdi's vespers setting with one by Canadian composer Gilles Tremblay. Tremblay is a modernist of the old school, if one can make such a formulation. He studied under Messiaen in Paris, and attended the famous Darmstadt school, meeting with and influenced by Boulez, Stockhausen and Xenakis. Tremblay's work extends and maintains an important stream of 20th-century compositional endeavour.
Based in Quebec, Tremblay maintained his European connections, and in 1986 his Les Vèpres de la Vierge was commissioned to celebrate the 850th anniversary of France's Notre-Dame de Sylvanès Abbey. For further concert details see soundstreams.ca/Vespers.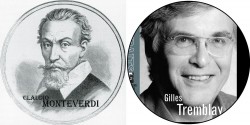 Christmas: Christmas concerts are starting in November this year, most likely in an attempt not to have to fight for audience share in the crowded December field. Pecksniffian types might deplore this, but these are the same people who object to seeing Halloween costumes hawked during the summer. Come on – when is there a wrong time to try on costumes and stock up on chocolate? Same thing with Christmas carols and egg nog. I say, go for it. Christmas has gone right back to its ancient winter solstice roots, becoming a rollicking bacchanalia of food, drink, and reckless spending. May as well start in November, 'cause once January hits we've got a good three months of frigid misery to look forward to. Hell, I'm lobbying for Christmas partying to begin at the end of September – who's with me? Anyhow, here are some November concerts to get you in the mood, and some December events that will take place too early to list in next month's column.
On November 28 and 29 Oakville's Tempus Choral Society performs "Songs for a Winter's Eve," an eclectic program including selections from Vaughan Williams' Dona Nobis Pacem, early baroque composer Caccini's setting of the Ave Maria text and folk legend Gordon Lightfoot's tender Song for a Winter's Night.
For those interested in further Canadian content – and yes, that should be every single one of us, at any time of the year – the Exultate Chamber Singers perform "A Canadian Noël" on December 5. The concert sounds fun and folksy – works by Canadian composers, Christmas stories from singers in the ensemble and an audience carol sing-along.
On November 29 and 30 Orangeville's Achill Choral Society performs "The Glory of Christmas." This concert provides a rare opportunity to hear the work of opera composer Giacomo Puccini in another setting. Puccini's setting of the Mass text, commonly known as the Messa di Gloria, was written early in his career. It was unpublished during his lifetime but has since been revived and has been recorded and performed many times.
The Jubilate Deo (glory to God) text, originally the Hebrew Psalm 100, is another poem that has inspired composers from many eras and locales. On November 29 the Jubilate Singers use their own name as inspiration for "World Jubilate," performing settings of this psalm and other seasonal songs.
On November 30 the Healey Willan Singers perform "A Garland of Carols." The afternoon will feature Britten's popular A Ceremony of Carols, a work that demonstrates perfectly Britten's Mozartian ability to wed formal coherence to a series of great tunes.
J.S. Bach's Weihnachtsoratorium, or Christmas Oratorio, is another masterwork that was likely never performed in one sitting (cf. the 1610 Vespers discussion above) during the composer's lifetime. Bach composed six cantatas to be performed at different church services during the Christmas season, retrofitting new lyrics to pre-existing music that he had composed for other cantatas. With many composers, this would be a recipe for chaos, but not for Bach, who could create order in a bowl of rice krispies. The Weihnachtsoratorium is a beautifully conceived work, gentle and celebratory by turns, with an unparalleled unity of text, melody and form. On November 22 and 23 the Masterworks of Oakville Chorus and Orchestra perform parts 1 to 3 of the Christmas Oratorio.
Also, on November 28 the Bach Consort will perform the work in its entirety, in their concert titled "Giving Bach to the Community." Players from the Toronto Symphony and Canadian Opera Company orchestras will join Mississauga Festival Chamber Choir; proceeds from the event will be shared among various downtown charities.
Benjamin Stein is a Toronto tenor and lutenist. He can be contacted at choralscene@thewholenote.com. Visit his website at benjaminstein.ca.