Fans of a capella singing are in for another treat. Following fast on the heels of Obeah Opera, whose unabashed vocal prowess thrilled audiences and critics last month, another new play filled with similarly skilful, unaccompanied singing opens this month (April 18) at Toronto's Factory Theatre, courtesy of Artistic Fraud, the innovative Newfoundland company known for its large-scale, chorus-based work. Created by founding members Jillian Keiley, artistic director and director, and Robert Chafe, artistic associate and playwright, the company's production of Oil and Water opened in St. John's last year to rave reviews; now it is touring Canada and Newfoundland to standing ovations.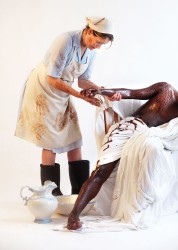 Oil and Water, like Obeah Opera, unites disparate musical traditions in an original score (composed specifically for this production by Andrew Craig) that relies on an unlikely blend — Newfoundland folk songs and African-American gospel. More an underscore than songs within scenes, the music augments the emotional impact of the script by Robert Chafe (2010 Governor General's Award winner for drama) that uses a cast of ten to dramatize the true story of Lanier Phillips, the sole African-American survivor of the USS Truxton, a military ship that sank off the shores of Newfoundland's Burin Peninsula in 1942. "Often the cast stand in the shadows singing wordlessly or humming, which is moving enough in itself," critic Rob Ormsby writes of the show. "But when we hear, for instance, 'There is a Balm in Gilead,' the power of the words and the longing for deliverance with which they are conveyed are simply overwhelming."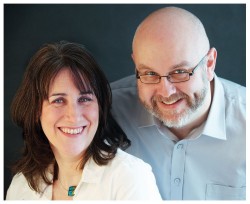 Indeed, Oil and Water concerns much more than the wreck of the USS Truxton. Rather than merely document Phillips' terrifying experience of the disaster, Chafe expands the narrative to depict the mess-hand's desperate efforts to send his daughter to an integrated school in Boston two decades later. As well, he introduces Phillips' great grandmother's live as a slave to counter-point the harsh existence of the St. Lawrence mining families who rescued 46 of the Truxton's crew. His aim, Chafe explains in an interview with CBC Radio, is to contrast the villagers' acts of kindness with the racist attacks that Phillips and his family suffered throughout their lives in the United States.
Ironically, until the 1980s, many Newfoundlanders were reluctant to talk about the heroic deeds of the people of St. Lawrence on the fateful night of the ship-wreck, if for one reason only: Violet Pike, the woman charged to clean the oil from Phillips' body after he was rescued, kept scrubbing needlessly at his skin because she didn't realize it was black. "For a long time the experience of what happened between Violet Pike and Lanier Phillips, and her lack of awareness of African people — black people — was viewed by a lot of Newfoundlanders as a source of shame: it was a 'Newfie Joke'." Chafe notes that it was Phillips himself who changed this attitude. "When Lanier started coming back to Newfoundland in the Eighties, and went to St. Lawrence and told his story, he changed this perception. He's the person who contextualized what happened between him and this woman as a moment of innocence and incredible beauty."
Oil and water don't mix, or so the adage goes. In the case of Oil and Water, they alchemically fuse to bring about not only one man's redemption, but that of a whole town as well — a statement that might seem grandiose were it not for Phillips's life-long praise of his Newfoundland saviours. Until his death last month, Lanier Phillips continued to credit the 48 hours he spent with the people of St. Lawrence 70 years ago for more than his life. In countless talks and testimonials, he claimed, without qualification, that the encounter renewed his belief in human kindness and inspired his fight for civil rights. When he died, Artistic Fraud issued a press release expressing their regret at his passing; they also explained how difficult it was for them to convey "how much [this man] has done for us. Lanier Phillips was a friend unlike any other to the people of Newfoundland and Labrador, an unparalleled champion of this place. The way he saw us changed forever the way we saw ourselves."
Following the wreck of his ship in 1942, Phillips fought to become the first black sonar technician in the U.S. Navy, eventually enjoying a career in marine research that he worked to achieve as strenuously as he campaigned for civil rights. To dramatize Phillips' struggle, Chafe uses two actors, Ryan Allen, who plays Phillips at 19, and Jeremiah Sparks, who depicts him as an older man. Jillian Keiley cast her net wide across Canada to secure actors who could handle the complex demands of the script: "It would be helpful it they all were acrobats, as well as actors and singers," she remarks as she describes the challenges of the set that is dominated by a giant representation of a sextant. As in all of her work with Artistic Fraud, the accomplished director takes an imagistic approach to staging, effecting stylized activity that often requires the precision of dance. The style is as visually stunning as it is physically difficult.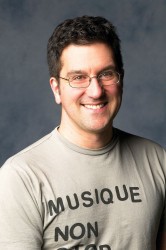 A more traditional approach to staging, as well as to singing, characterizes Ragtime, an equally significant production that the Shaw Festival previews this month (beginning April 10) prior to its official opening in late May. Based on the novel by E.L. Doctorow (1976), the musical premiered in Toronto in 1996 and transferred to Broadway in January 1998 where it won Tony Awards for its score (Stephen Flaherty and Lynn Ahrens) and book (Terrence McNally), as well the Drama Desk and Outer Critics Circle Awards for best musical and best score. Although a "book musical" in the conventional sense, Ragtime shares similarities with Oil and Water in the way it turns to the past to make sense of the present — in this case, the arrival in the United States of immigrants from diverse cultural backgrounds at the beginning of the 20th century, people whose values and customs, not to mention skin colours, often led to misunderstanding and conflict. Explaining her choice of the show to inaugurate the Shaw's 51st season, Jackie Maxwell, artistic director of the Festival and director of the production, opines that Ragtime "is essentially an examination of the beginnings of the modern American nation [that] captures perfectly a period in history that has had a huge impact on the way we live now."
McNally's book for Ragtime, mainly sung-through, interweaves the rise and fall of three American families in New York city — a white, upper-middle-class household in New Rochelle, an African-American musician and his wife and child in Harlem, and an Eastern European artist and his daughter in the Lower East Side — to dramatize the struggles and successes of the period. Intersecting these characters' stories are incidents involving famous personalities that include magician Harry Houdini, civil rights leader Booker T. Washington, political activist Emma Goldman, business mogul J.P. Morgan, inventor Henry Ford and performer Evelyn Nesbit. McNally's goal, like Doctorow's, is to illustrate how ordinary people connect with celebrities, and with history, and how, as a result, each is culpable for shaping the lives of the other.
This is an ambitious project, one that McNally locates in the tradition of Showboat and South Pacific, shows, he suggests, that have "a lot of plot, a moral fabric to the center of them, and a real involvement with the society we live in." The production also represents a big undertaking for the Shaw, a fact that music director, Paul Sportelli, is well aware of as he rehearses the largest cast ever assembled by the Festival for a musical — 28 adults and four children. Sportelli will conduct an orchestra of 15 musicians from the pit, "essentially taking the same approach in terms of my orchestral adaptation that I did to My Fair Lady last season: being as faithful to the original [instrumentation] as possible, and using keyboards as discreetly as I can — always going for a balanced blend of what is acoustic and what is synthetic. Except of course for the piano writing, which figures prominently in the orchestration, and will not be discreet!"
The score for Ragtime, as intricate as the narrative is complex, is a major achievement in contemporary musical theatre, primarily because it allows Flaherty to work with a variety of styles. While the primary motif is, of course, ragtime, the composer also introduces a wide range of additional musical elements appropriate to the diversity of the characters: Eastern European klezmer music, Western European operetta, Victorian parlour music, gospel, jazz, Tin Pan Alley — all receive serious attention. For Sportelli, "it's always interesting doing a musical that involves historical forms," and this is especially the case here where "you can see that the history of forms such as ragtime, the cakewalk, and gospel, have been shaped by the history of African-Americans and race relations between blacks and whites." With wit and insight, Ahrens' lyrics add depth to the enterprise, helping to establish the context of the three fictional families even as they foreground the tensions that ensue when their paths intersect.
But perhaps the ultimate achievement of the score of Ragtime is the opportunity it gives the cast for choral singing on a grand scale. "The entire ensemble sings together at times," Sportelli exclaims with excitement, "and the wall of sound is fantastic!" Indeed, the score of Ragtime is as powerfully complex in its harmonies as it is rich in melody and form. Like Oil and Water, it offers a surfeit of outstanding choral composition, all the more exciting because it tempers emotion with ideas.
There's More!
An expanded version of this column can be found at www.thewhole­note.com, including details of several one-off concerts featuring songs from the musical theatre repertoire that pop up like spring flowers all through the month. On April 1 at the Toronto Centre for the Arts, Encore Entertainment gets things started with "Songs in the Key of Stephen"; the same evening at Koerner Hall, Acting Up Stage Company continues to blur the lines of rock, cabaret and musical theatre that it began two years ago with "Both Sides Now," in "The Long and Winding Road"; April 23 at the Al Green Theatre, the Miles Nadal Jewish Community Centre toasts 60 years of contributions to the cultural evolution of downtown Toronto with "Stars on Spadina," including the singers of Countermeasure, a hot new vocal group whose eclectic use of the contemporary songbook defies notions of genre in its pursuit of originality.
Based in Toronto, Robert Wallace writes about theatre and performance. He can be contacted at musictheatre@thewholenote.com.