The proliferation of musical theatre across the GTA does more than provide new and interesting options for the audience. It also creates work for "triple-threat performers" — those who act, sing and dance, and who like to do it all at once. Two of these I mentioned in my discussion of "off-centre" theatre last month — Jeff Madden and Gabi Epstein; both can be seen this month in another new musical developed south of the border. Indeed, the two popular performers will barely catch their breath after Dani Girl closes at Theatre Passe Muraille early this month before they open in I Love You Because, a production by Angelwalk Theatre at the Studio in the Toronto Centre for the Arts (TCA), on March 28. Neither is complaining; especially not Madden.
I Love You Because marks Madden's return to the theatre where he scored one of his biggest hits — a portrayal of Frankie Valli in the Dancap production of Jersey Boys that won him a DORA award in 2009. This time out, he's performing a more intimate show on the Centre's smaller stage, which will bring him even closer to his growing following of Toronto fans. If for no other reason, he's excited about his return, which he explained to me last month. "I love working in smaller spaces. Having the audience literally inches away forces you to be at your most honest and real. Any false moment will appear obvious to them, so it puts the onus on the actors to be at their best. And certain shows really suit small spaces: it would be ridiculous to put a show like Dani Girl onto the mainstage of the TCA, for example."
The same could be said of I Love You Because which employs a cast of six. Like many "off-centre" shows, this modest bijoux premiered off-Broadway at the Village Theatre in 2006 before being produced in similarly small venues such as London's Landor (2007) and Vancouver's Granville Island Studio where it had its Canadian premiere last month. A contemporary reworking of Jane Austen's Pride and Prejudice, the show heralds the debut of Joshua Salzman (music) and Ryan Cunningham (book and lyrics), a song-writing duo that met in NYU's graduate programme in musical theatre-writing a few years ago. Relocating the story to present-day New York City, Cunningham refocuses the narrative on a man instead of a woman — Austin Bennett, a young, uptight greeting-card writer (played by Madden), who undergoes a life-change after he meets Marcy, a flighty photographer with whom he initially appears to share nothing in common. Along with their eccentric friends and siblings, the pair of opposites weathers a series of mishaps and mistakes, ultimately learning to love each other because of their differences, not in spite of them — a resolution direct from Austen's novel.
The structure of the show, which its creators sub-title "a modern-day musical love story," is notable for its intricate plot, as well as a humorous rendering of the emotional and sexual entanglements of urban characters whose reliance on technology Austen could not have envisaged. Well served by Cunningham's witty lyrics and Salzman's melodic jazz/pop score, the book uses a tried and true formula that "ends up exactly where you know it will," as Neil Genslinger wrote in the New York Times. "But who cares?" he added. "It's terrific, refreshing fun" — a sentiment echoed by numerous reviewers who found the show's upbeat and tuneful approach "charming" in the manner of Friends.
I Love You Because resembles [title of show], another quirkily (un)titled contemporary American musical that Angelwalk produced to considerable acclaim last season. One of the reasons the company is rapidly gaining a reputation is by producing these "chamber musicals" — small-cast productions that showcase acting, music and dance with a minimum of staging and effects. Founded as a not-for-profit theatre in 2009 to provide opportunities for emerging and established Canadian theatre professionals, the company's primary focus is musical theatre. Relying on small casts and simple sets allows it to foreground the talents of its performers, and to supply them with top-notch direction.
Certainly this is the case with I Love You Because, whose director, Darcy Evans, spent eight seasons as an actor and associate director with the Stratford Shakespeare Festival where he honed his directorial smarts on productions such as Hello, Dolly!, The King and I, Fiddler on the Roof and Man of La Mancha. Joining him as musical director on I Love You Because is Lily Ling, well known in Toronto for her work on The Fantasticks at Soulpepper Theatre, and Acting Up's productions of The Light in the Piazza and Parade, the latter co-produced with Studio 180 last year. Both directors join Angelwalk for the first time — a good indication of the company's rise in profile that began when it took up residency at TCA, a theatre that Madden, like many, considers "the best in the city. It's the newest, and the facilities and the staff are all first rate."
As more small theatres develop projects that draw on the growing rank of musical theatre talent across the GTA, it's inevitable that resources consolidate into what can be termed a musical theatre community. Madden, one of the busiest performers in the city, maintains that "there certainly is not enough work for local artists coming just from our commercial theatre producers" to sustain a career in the genre. As a result, he's quick to thank "the group of artists and businessmen who have created those smaller companies to provide work for artists like myself." Obviously, these companies undertake musicals for more than altruistic reasons; arguably, they recognize that audience interest in the genre grows apace with the talent to create it. "I think just about everybody loves musicals," Madden says. "Some may hate to admit it, but let's face it, music is universal. Everyone responds to music on an emotional level, and when it suits the story being told onstage, it can make for a magical experience."
This idea no doubt also influenced the formation of another theatre company devoted to musical theatre that enthusiastically announced its first season in late January. With a mandate rooted in the development, education and celebration of the form, Theatre 20 proposes to create work not just for performers, but also for directors, choreographers, musical directors and designers. Adam Brazier, artistic director of the artist-run enterprise, stresses that Theatre 20 aims to be "the voice of the great unsung musicals" and promises that the company will produce "theatre that asks big questions and explores big ideas," work that is "evocative, memorable and challenging." Central to this vision is the development of young artists through mentorship and education programs; just as important, the company vows to nurture Canadian writers and composers.
This is good news, for what is lacking in the GTA's otherwise burgeoning musical theatre scene is the development of Canadian musicals that proceed beyond the workshop phase to achieve full production here and elsewhere. This requires pro-active support for writers and composers that, until now, has been lacking. As Madden points out, "If you want to be a musical theatre writer, you pretty much have to head to New York, where the pre-eminent schools and training facilities exist. Nothing to that extent exists in Canada." While exceptions like The Drowsy Chaperone (see its awards and credits further down in this article) have emerged to challenge his assertion, they are few and far between — or, at least, so says conventional wisdom. Interestingly, Theatre 20's choice for its inaugural production calls the idea into question.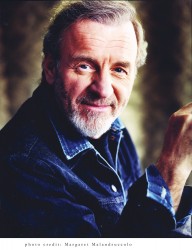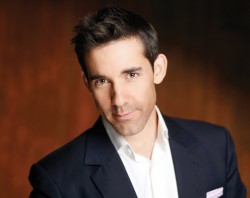 Bloodless, a musical about the 19th-century Edinburgh "body snatchers," Burke and Hare, will open at Toronto's Panasonic Theatre next October, in a production directed by Colm Wilkinson, the near-legendary star of Les Misérables, and a founding member of Theatre 20. While it's too early to discuss the show, it's timely to note that the book, music and lyrics are written and composed by Joseph Aragon, a Winnipeg-based playwright, performer and musician who graduated from the National Theatre School in playwriting some years ago. Since 2004, Aragon has written and composed eight full-length musicals, all of which have received full-scale productions at the Winnipeg Fringe Festival. Who knew? Someone at Theatre 20, apparently, who left it to Jeff Madden and Juan Chioran to sing a duet from Bloodless that had people cheering at the company's press launch last month.
Perhaps cross-border shopping is over-rated? It seems we soon will be better equipped to answer the question.
And there's more, much more
If you missed The Drowsy Chaperone in one of its previous incarnations (and even if you didn't, it's worth seeing twice), you're in luck. City Centre Musical Productions gives the show a full treatment at Mississauga's Meadowvale Theatre for a week, opening March 23. One of the most successful creations in the history of Canadian theatre, this affectionate spoof of vintage musicals grew from humble beginnings at Toronto's Rivoli Cafe in 1998, to achieve accolades on Broadway and beyond after it opened at New York's Marquis Theatre in 2006. Along the way, it played to sold-out houses at the Toronto Fringe Festival, Theatre Passe Muraille, Toronto's Winter Garden Theatre and the Ahmanson Theatre in Los Angeles, accumulating critical acclaim that heralded the Tony Awards it won for its book (written by Bob Martin and Don McKellar) and score (composed by Lisa Lambert and Greg Morrison). Widely produced across Canada and the US since then, the show also received productions in London, Australia, and Japan. This new presentation, directed by Michael MacLennen as part of the popular Encore series of Music Theatre Mississaugua, stars David Grimason as The Man in the Chair, an agorophobic musical fanatic who is transported into the world of a fictional 1928 Broadway musical that he listens to on a record. The conceit allows the writers to structure a play-within-a-play that presents an intriguing central character at the same time as it offers an hommage to musicals, past and present.
City Centre Musical Productions is one of many community theatres which draws upon the audience for musicals even as it fuels the aspirations of triple-threat performers. These theatres achieve something their professional counterparts rarely attempt: contemporary productions of musical "classics." This month, for example, two of the most loved American musicals are on view in community productions that are sure to sell out. Opening on the same night as The Drowsy Chaperone, but for four shows only, Man of La Mancha (book by Dale Wasserman, lyrics by Joe Darion, music by Mitch Leigh) is presented by Steppin' Out Theatrical Productions at the Richmond Hill Centre for the Performing Arts. First produced on Broadway in 1965, the show is based on Don Quixote, Miguel de Cervantes's 17th-century novel, and has been revived four times on Broadway, as well as produced around the world. Its principal song, "The Impossible Dream," is one of the best-known standards in the musical theatre repertoire.
Similarly, "Hello, Dolly" the central song of the eponymous musical hit written and composed by Jerry Herman, has been heard in almost every major language since Carol Channing introduced the catchy lyric in the Broadway premiere in 1966. The book, by Michael Stewart, is based on Thornton Wilder's 1938 farce, The Merchant of Yonkers, that Wilder revised and retitled The Matchmaker in 1955. The current production, presented by Onstage Productions (formerly the Scarborough Choral Society) at the J.T.M. Guest Theatre, also opens on March 23, making that evening one of the busiest of the month for musical theatre buffs.
If you prefer a big American musical that's more contemporary in its concerns, Legally Blonde: The Musical, which opened on Broadway in 2008 and continues to play London's West End, premieres at the Lower Ossington Theatre on March 9 where it runs for the entire month in a production directed by Tricia Lackey, with musical direction by Robert Wilkinson. Based on the film of the same name that stars Reese Witherspoon, the show uses music and lyrics by Laurence O'Keefe and Nell Benjamin, and a book by Heather Hach, to tell the story of Elle Woods, a sorority girl who enrolls at Harvard Law School to win back her ex-boyfriend, and proceeds to achieve fame and fortune. It's not the first Toronto production. A touring version of the show played at the Princess of Wales Theatre in 2010. But as far as I know, this is its first Canadian production. A classic? I doubt it. But I also doubt that this is the last time we'll see the show in Toronto.
Based in Toronto, Robert Wallace writes about theatre and performance. He can be contacted at musictheatre@thewholenote.com.