Edwin Perrin
416-265-7586
laured@sympatico.ca
www.belcantosingers.ca
Read Profile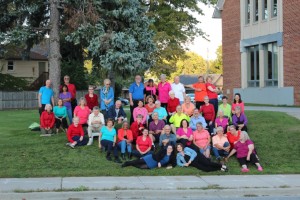 BCS is an auditioned community choir. Members share a love of choral singing. We welcome and enjoy the challenges of a widely-varied repertoire including Broadway, folk songs, spirituals, opera music and yes, rock. Rehearsals are Tuesday evenings at Scarborough Bluffs United Church, 3739 Kingston Rd. Scarborough. We sing concerts in early December and early May at the same venue. We also perform at senior's residences, and we support the Kids Help Phone. This is our 26th year.
Friendships and fun are woven through all of our activities. We hold workshops twice a year for improving our singing skills and social events such as our annual banquet for fun. BCS is a non-profit, financed by ticket sales and annual memberships.
Our director, Leanne Piller, is a highly respected professional. Come sing with us!